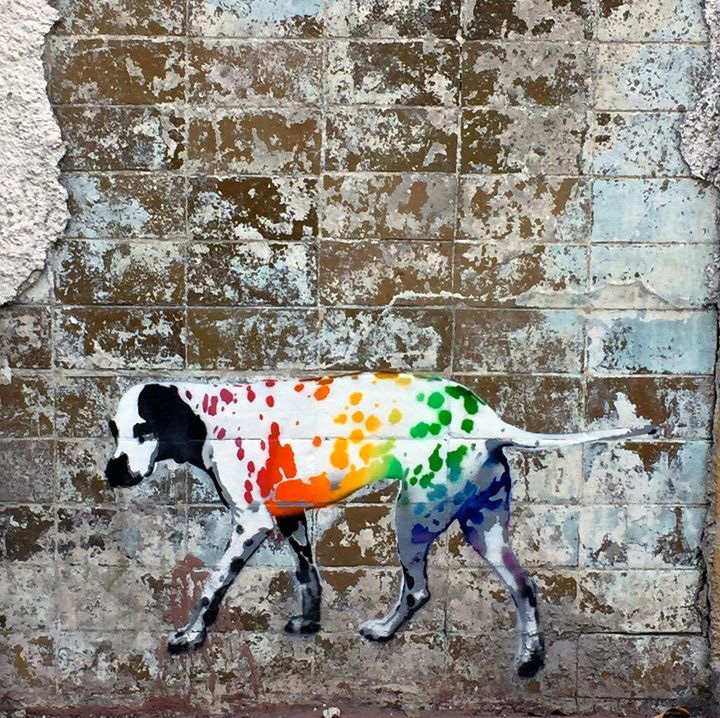 While in Mexico City last month, I had the opportunity to meet up with Jenaro de Rosenzweig and Alejandro Revilla, founders of the hugely popular Street Art Chilango.

Just what is Street Art Chilango?
It is a company dedicated to promoting street art. Three divisions have evolved: 1. Social networking on Instagram, Facebook and Snapchat; 2. Private and group tours that focus on street art in the city's center and 3. Securing mural commissions for artists, many of whom are our friends, in both public and private spaces.
When was Street Art Chilango launched?
We launched it on March 7, 2013.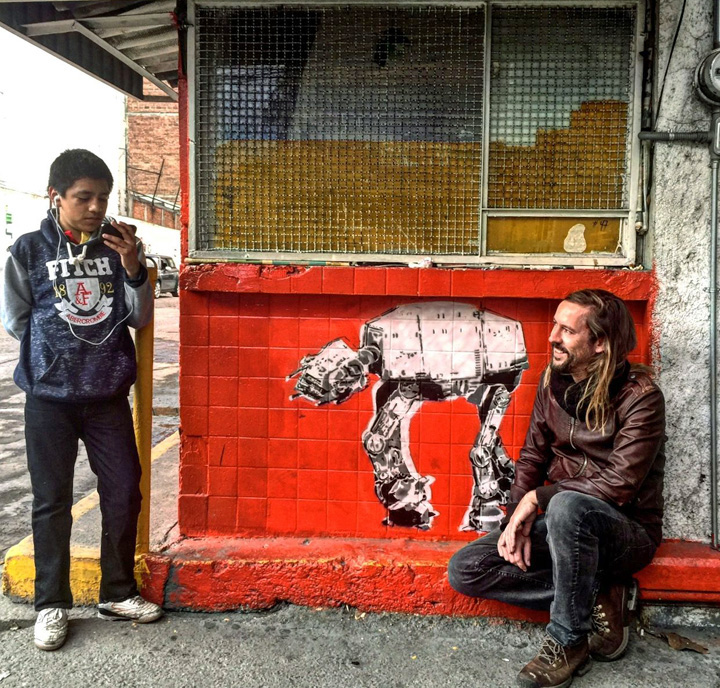 How did you and Alex meet? And how did you end up collaborating?
We met in Barcelona several years ago, and discovered — almost at once — that we shared a love for street art.  I then went on my own to Berlin where I hung out with street artists and often ended up starting to paint at 3am in the morning! When I returned to Mexico, my ex- girlfriend suggested that I learn about the street art here in my own city. And so after taking photos, I decided to start a Facebook fan page and Alex — who had returned earlier to Mexico City —  installed an API to search for the hashtag #streetartchilango on Instagram. That's how it all began!
And what about the tours? What spurred you to start offering tours?
Since so few people seemed to know about the amazing street art here in Mexico City, sharing it with others seemed like the logical next step. And once we began offering tours, we then set up our office here in the center of town.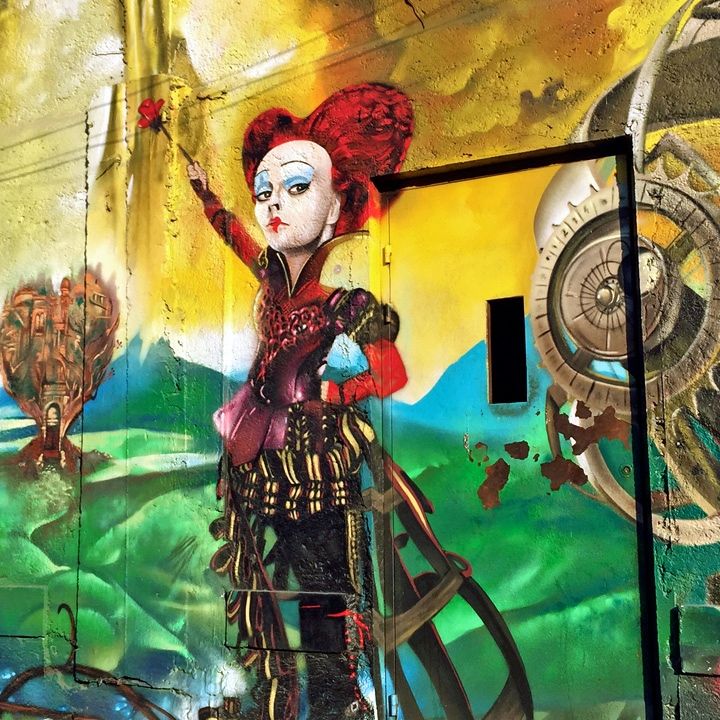 What about commissions? When and how did that start?
In October of that year, we were approached by a book publishing company, and so our first joint project was launched.
And since that first year? Who have some of your clients been?
We've done murals and live painting for restaurants, hotels, businesses and a range of companies from Starbucks to Facebook.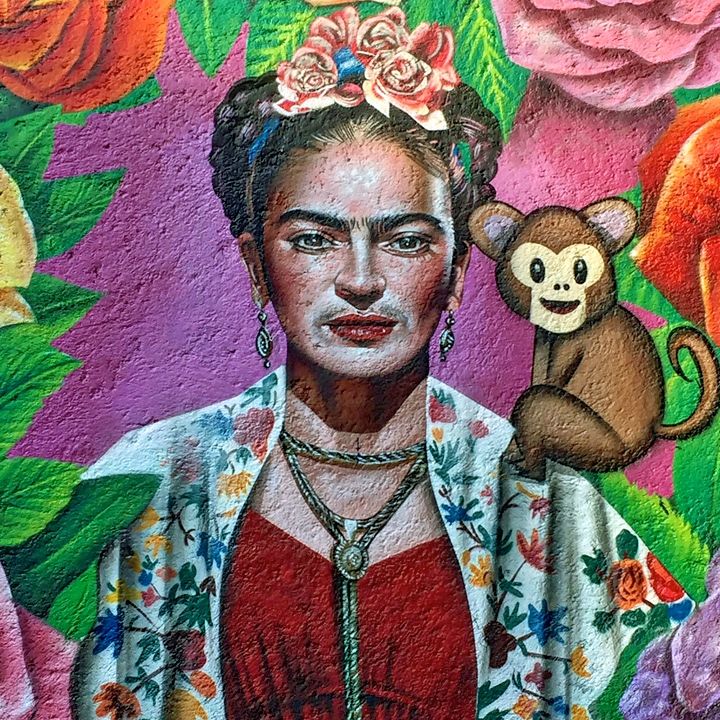 What would you say are some of your challenges?
Continually striving to be the best we can be despite distractions and staying true to the spirit of street art when dealing with commercial enterprises.
You two have worked together now for over three years. What would you say is the key to your successful collaboration?
We are both passionate about street art, but our experiences and backgrounds are different. I studied Electrical Engineering and Finance, and Alex has a strong background in Social Media. And so we bring different strengths to Street Art Chilango.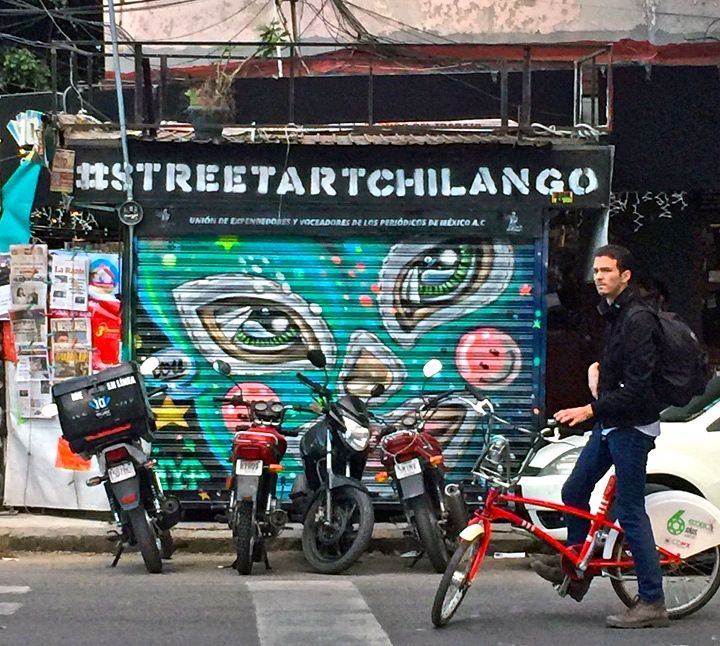 How can folks best contact you?
They can drop us an email at : contacto@streetartchilango.com
Images 
1. Jenaro's famed colorful dog
2. One of Jenaro's signature Star Wars works
3. & 4. Commissioned murals painted by Street Art Chilango artists
5. A rotating outdoor canvas curated by Street Art Chilango, this one painted by IOU
Photos and interview by Lois Stavsky