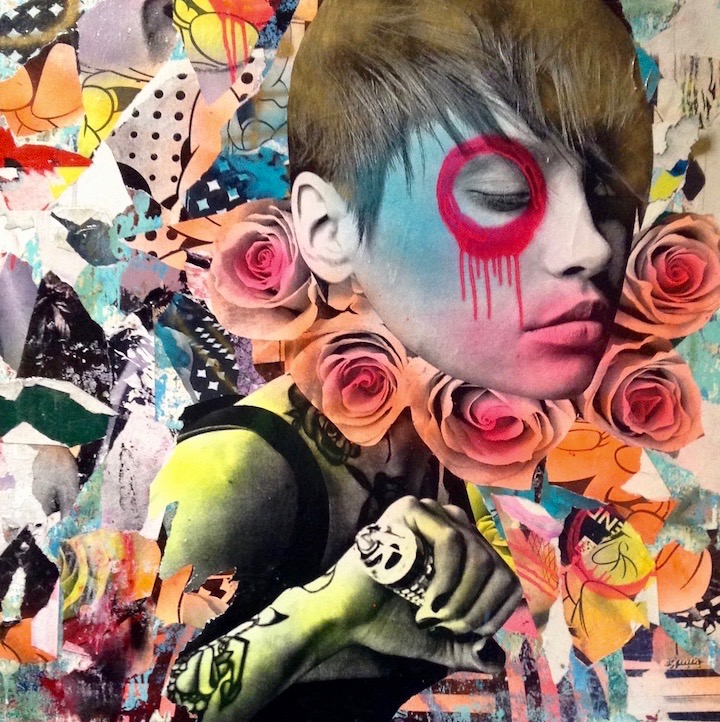 Showcasing established artists, as well as emerging ones, Fat Free Art recently opened in an elegantly gritty space on the corner of Allen and Delancey on Manhattan's Lower East Side. A dazzling solo exhibit presenting new works by the ever-ingenious Dain has inaugurated the space. Here is a sampling: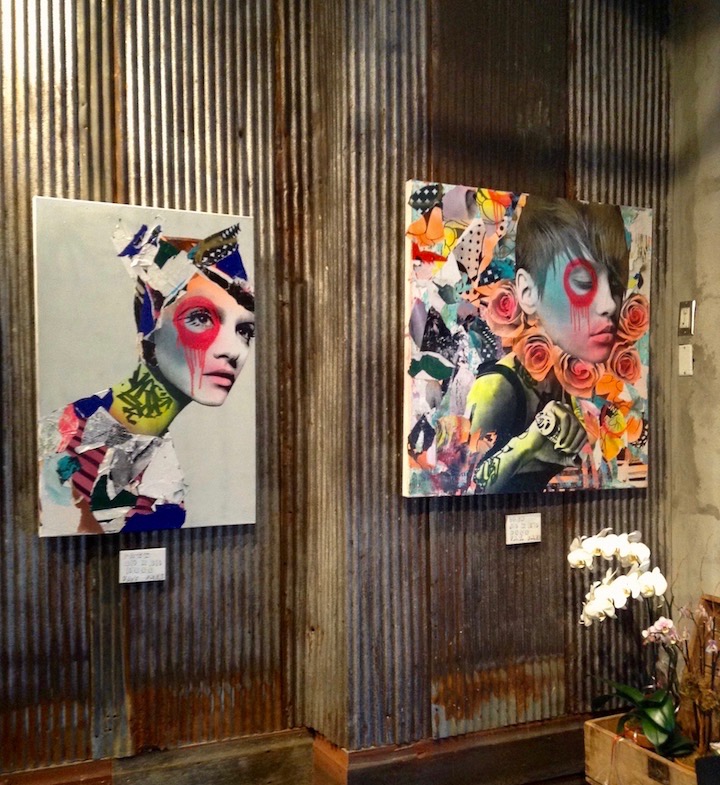 Several more of Dain's distinctly beguiling women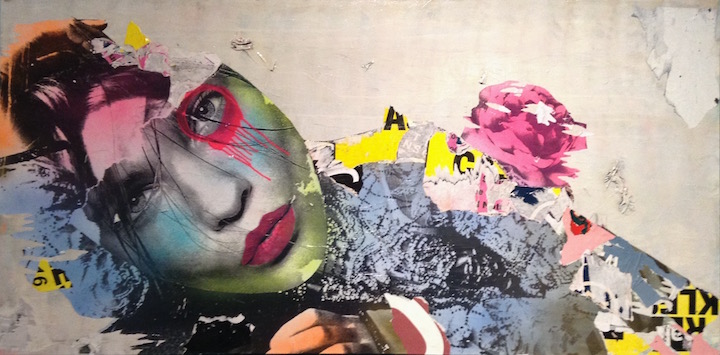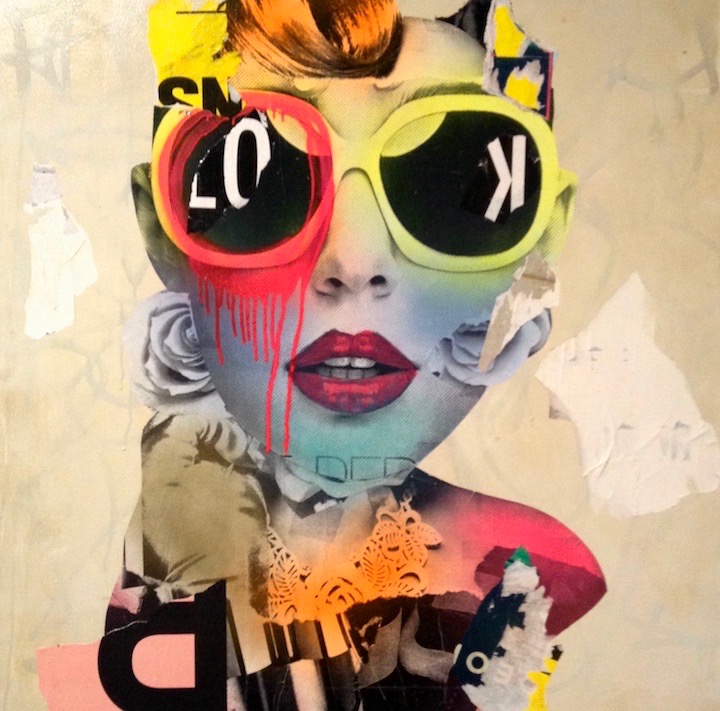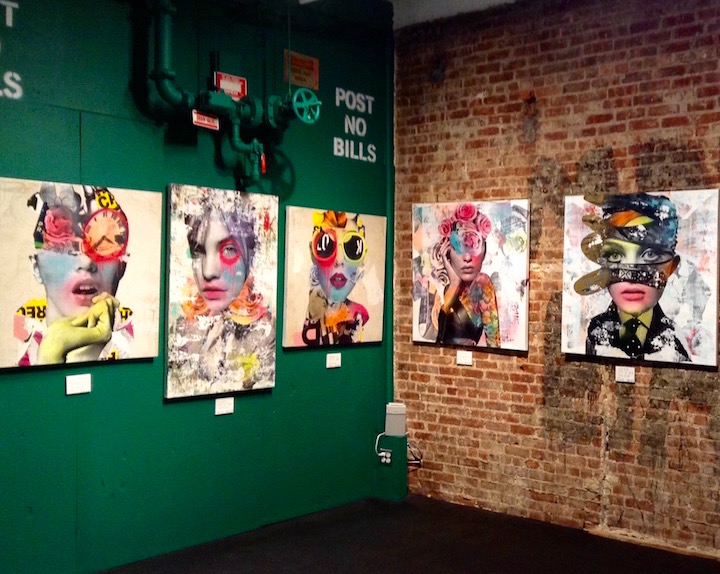 And on the street — Allen and Delancey — with Cost & more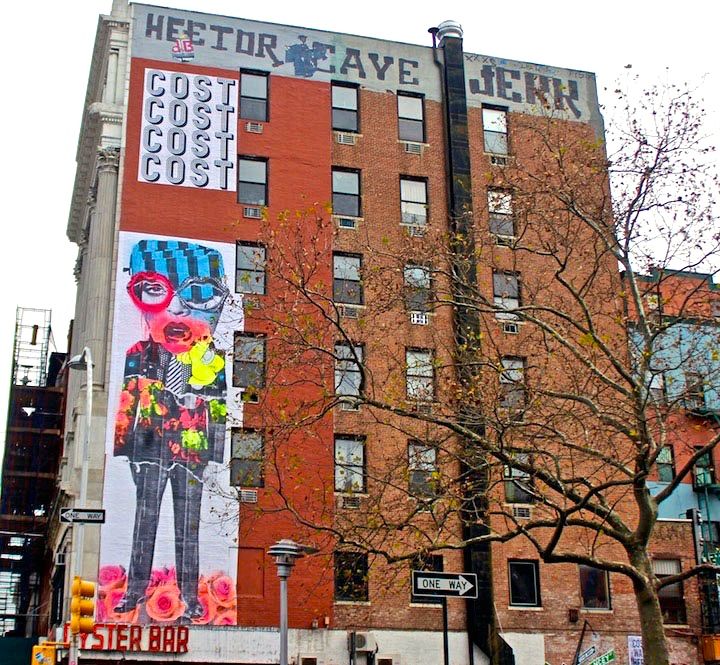 Closer-up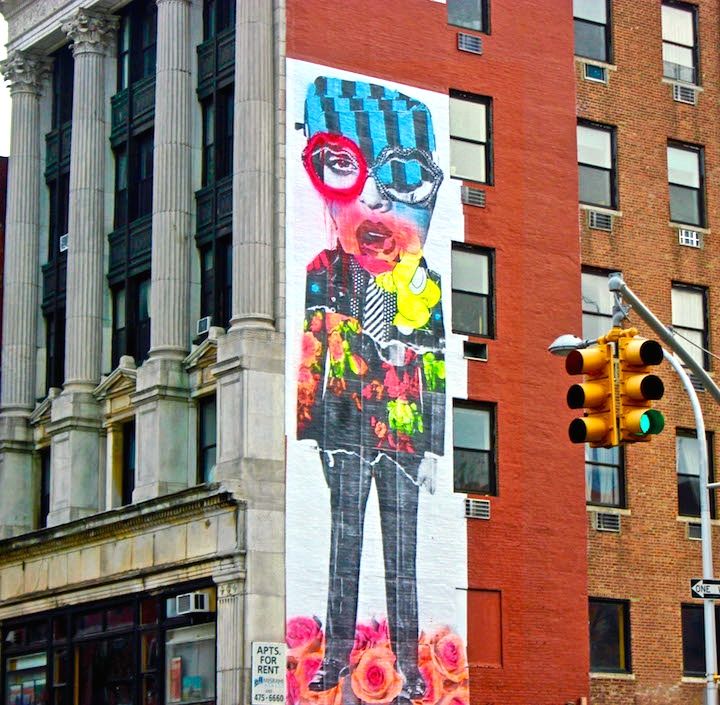 The exhibit — produced in partnership with Street Art Direct — remains on view at 102 Allen Street through January 9.
All photos by Tara Murray