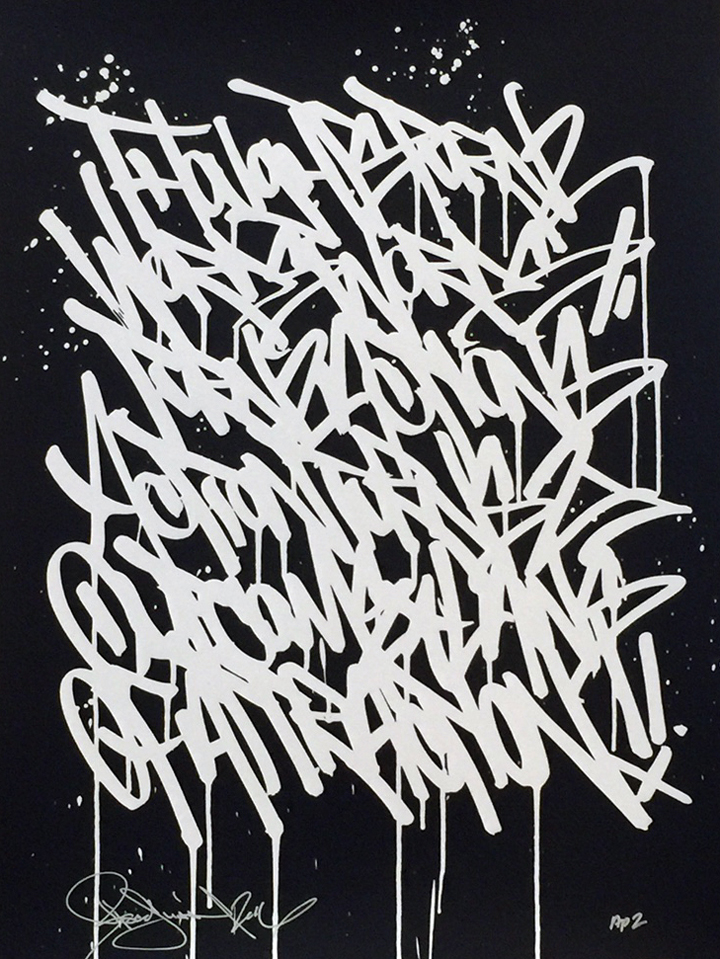 Back in NYC, in the place he calls "home," Bisco Smith — the first artist in residency at Okay Space — has been busy!  At work during one of the most tumultuous weeks in the history of our country, the artist proposed that creating his newest body of work, MANIFEST, helped "center" him, as he strives to find "the goodness amidst the chaos."  This past Friday, MANIFEST was unveiled at Okay Space at 281 North 7th Street.  Here are several images captured shortly before it officially opened to the public:
Bisco Smith adding info to Methods, serigraph on paper, edition of 111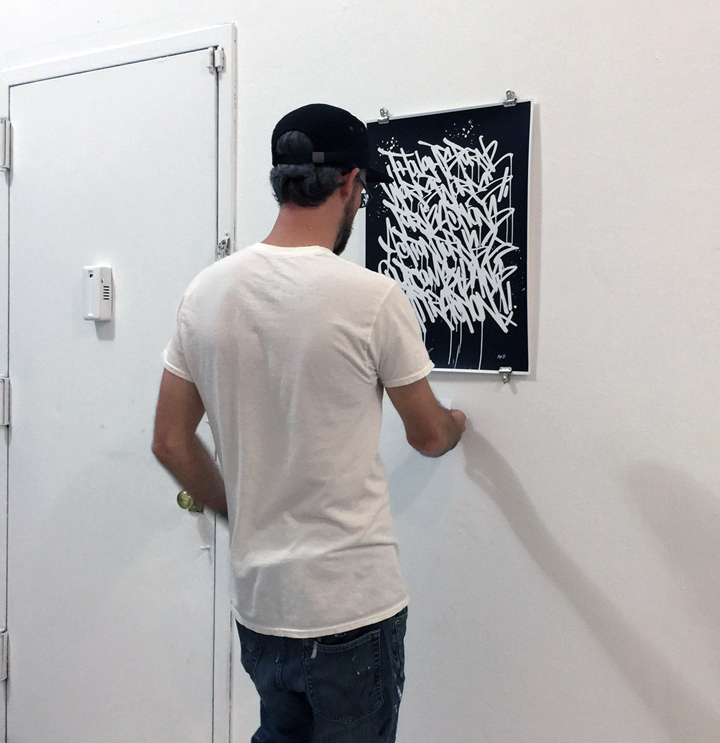 Manifest Moments #9, acrylic & spray paint on canvas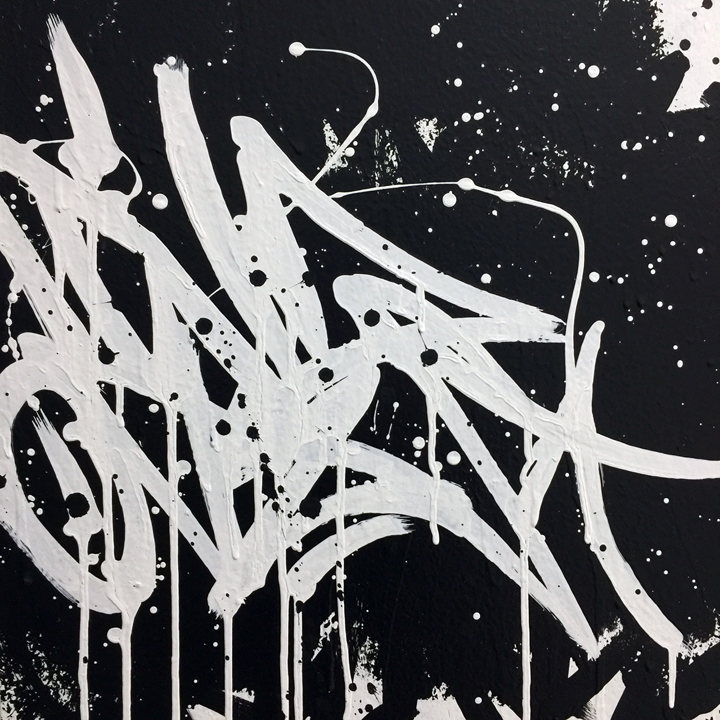 Manifest Moments, the series — each, 18 x 18 — acrylic & spray paint on canvas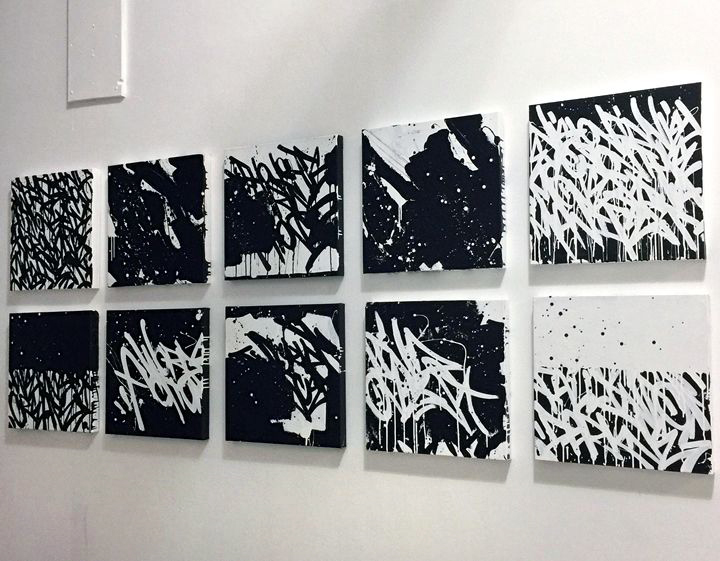 Gratitude for all things past, service for all things present, responsibility for all things future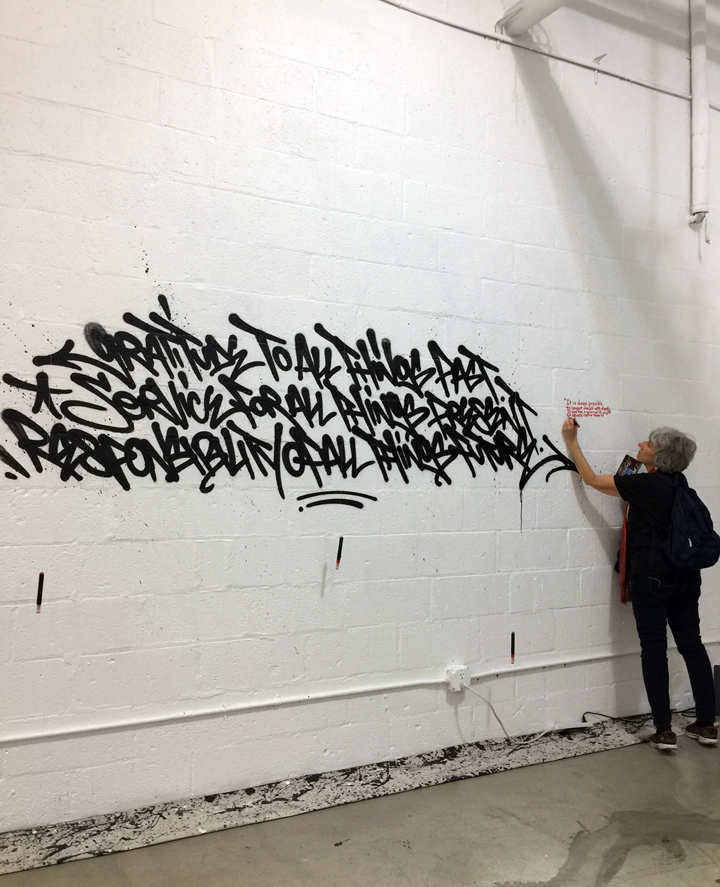 And as seen at night from the outside, shortly before it opened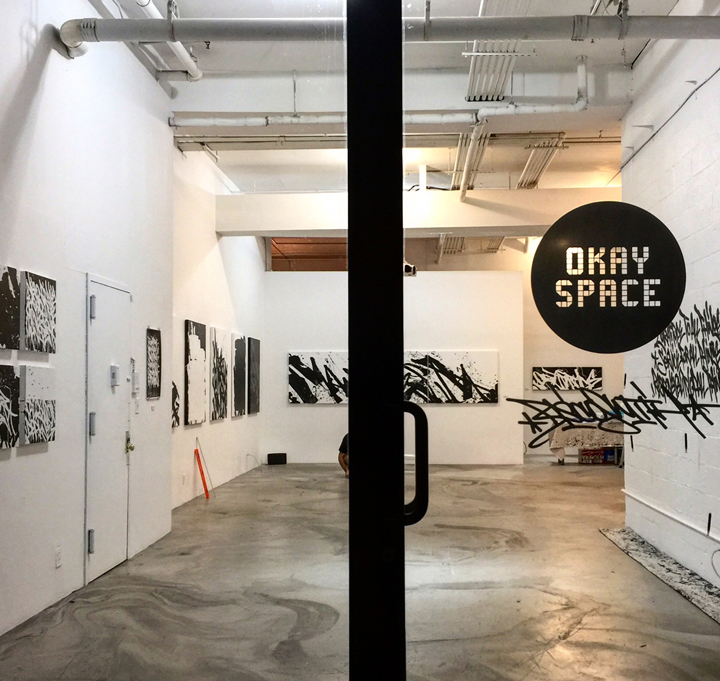 Okay Space is open Monday through Friday, 11-6, and on Saturday 12-5.  For further info, you can contact the space at 929-250-2388.
Photos by Lois Stavsky