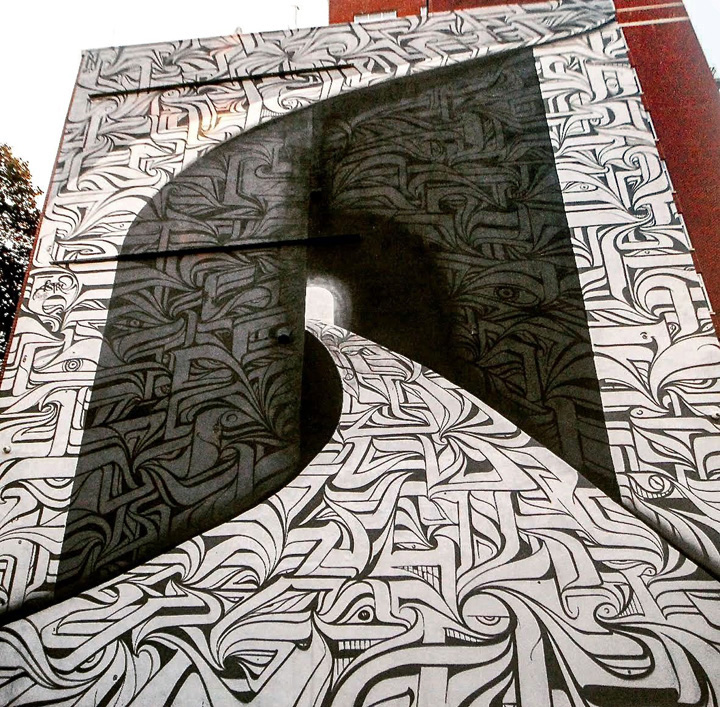 Not A Crime's summer-long street art campaign for education equality continues to enhance the streets of Harlem. Featured above is Paris-based Astro's first mural in NYC.  Here are several more that have surfaced since the spring:
Chilean artist Cekis, close-up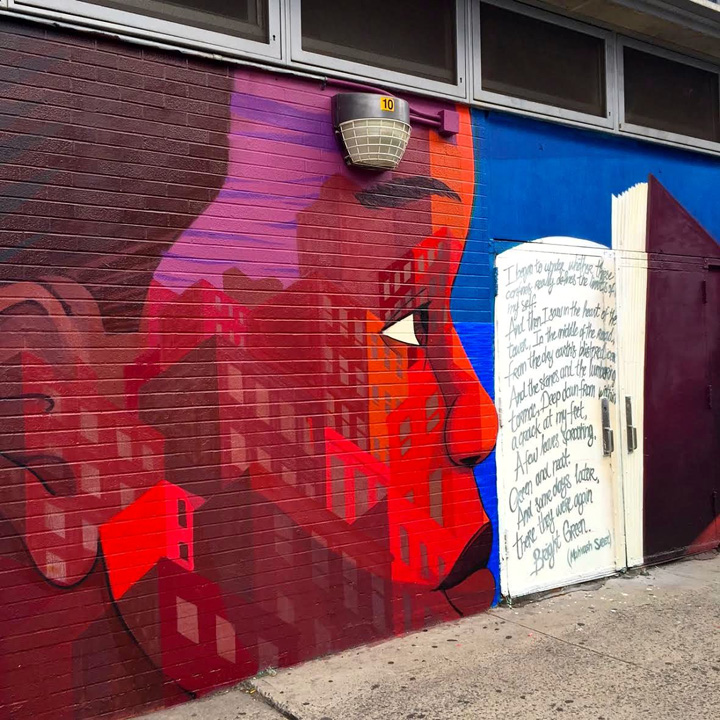 South African artist Ricky Lee Gordon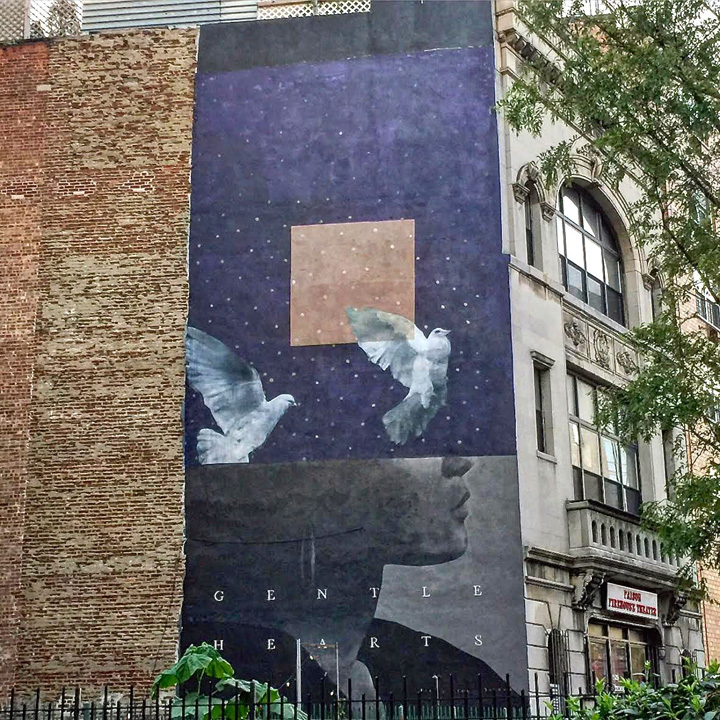 Australian artist Rone, close-up of Nasim Biglari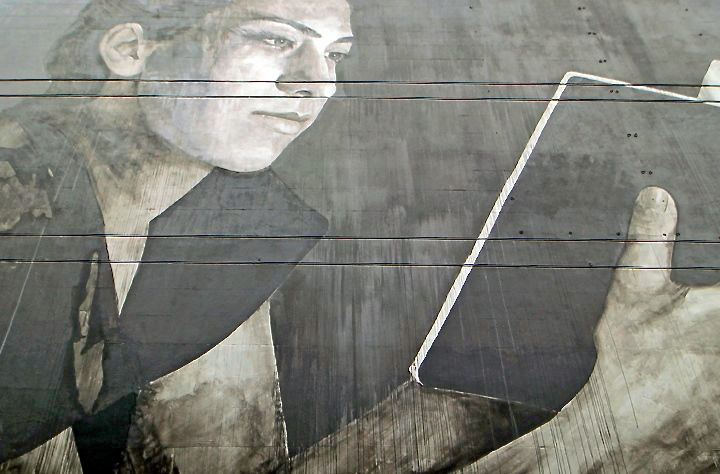 Brazilian artist Alexandre Keto, close-up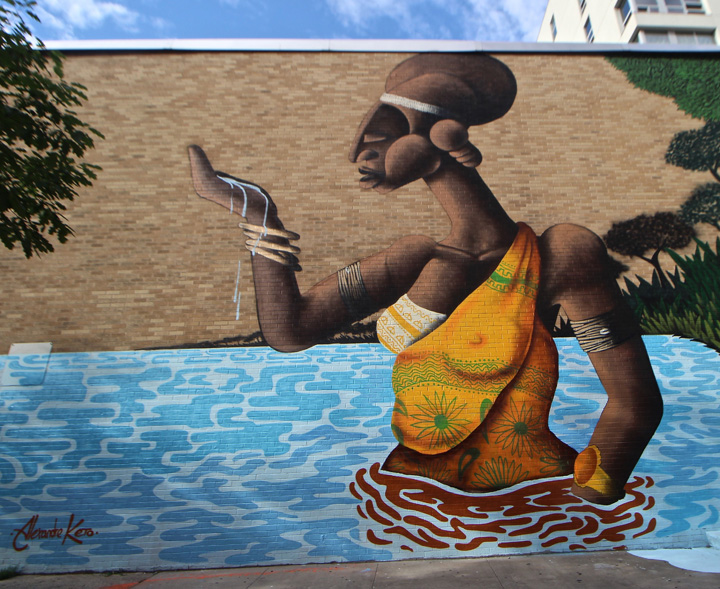 Harlem's legendary Franco the Great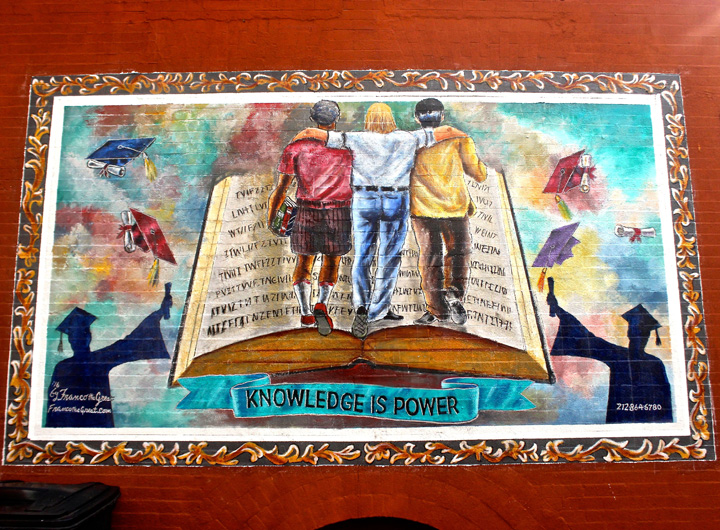 South Carolina – based Patch Whisky at work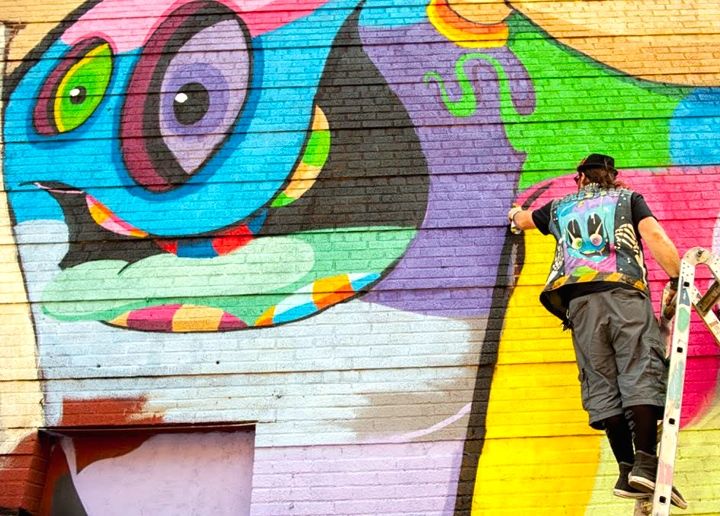 Close-up from Patch Whisky's completed mural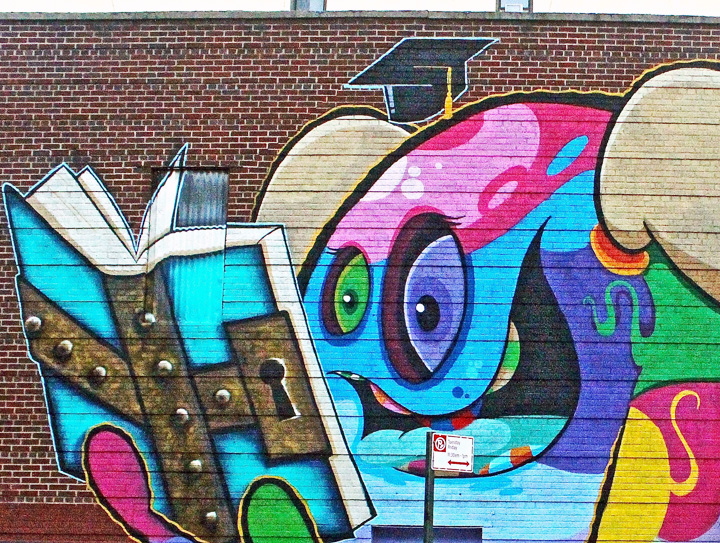 Brooklyn-based Elle at work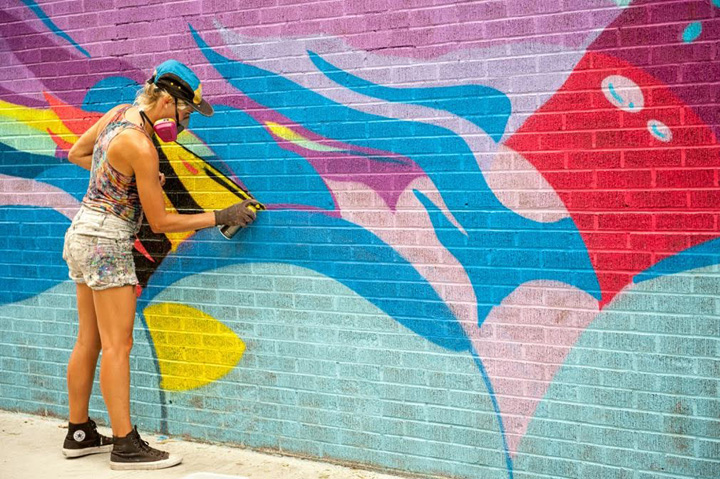 Close-up from Elle's completed mural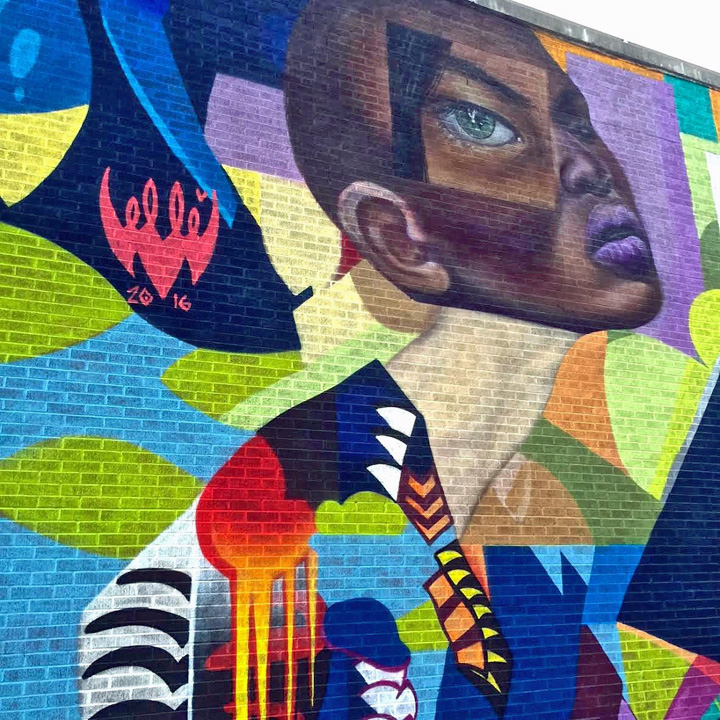 An expansion of last year's NYC-based mural campaign covering four boroughs and New Jersey, the #NotACrime Street Art Campaign for Education Equality is curated by Street Art Anarchy.  Now in its second year, the #NotACrime campaign was founded by Maziar Bahari to expose Iran's human rights violations.
Note: Keep posted to our Facebook page for additional murals from Not A Crime's street art campaign for education equality by Erik Burke, Tats Cru, Col Wallnuts and more. You can also check out videos of artists at work and more on the Education Is Not a Crime Facebook page.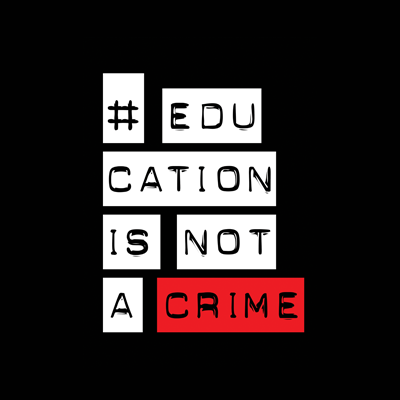 Photo credits: 1, 4 – 6 & 8 Tara Murray; 2, 3 & 10 Lois Stavsky; 9 & 7 bytegirl

Hailed in a range of media from the Huffington Post to the New York Times, our Street Art NYC App is now available for Android devices here.