Recognized for his folksy outsider aesthetic, Brooklyn native Steven Cogle has shared his talents on public spaces for the past few years at the Welling Court Mural Project.  I recently met up with him.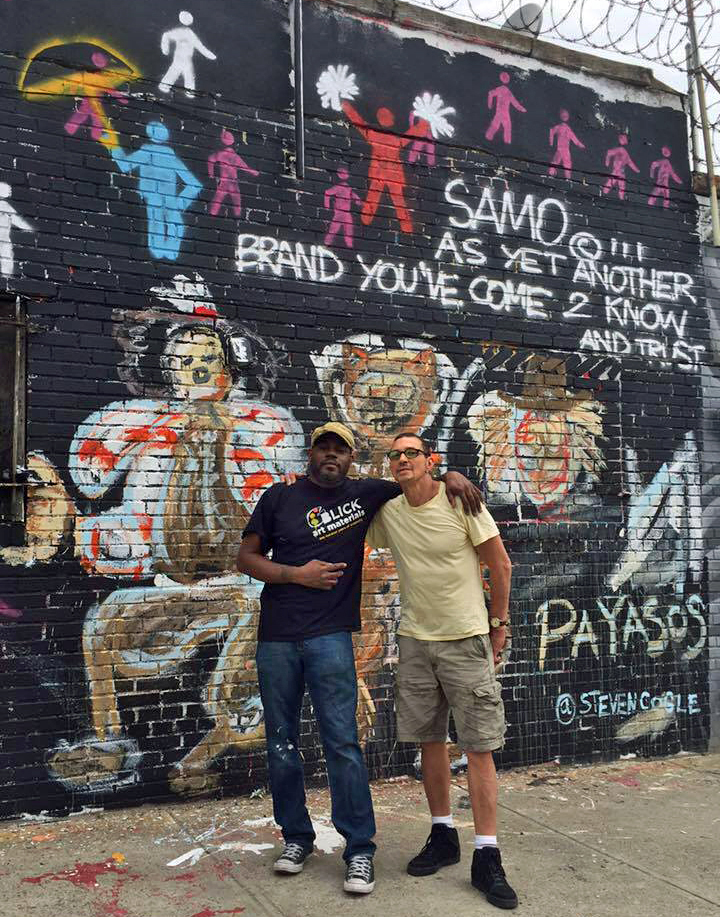 When did you first begin drawing?
I was five or six when I started drawing cartoons.
Any inspirations back then?
I was a big fan of Charles Schultz.'s Peanuts comic strip, and I also loved Bugs Bunny.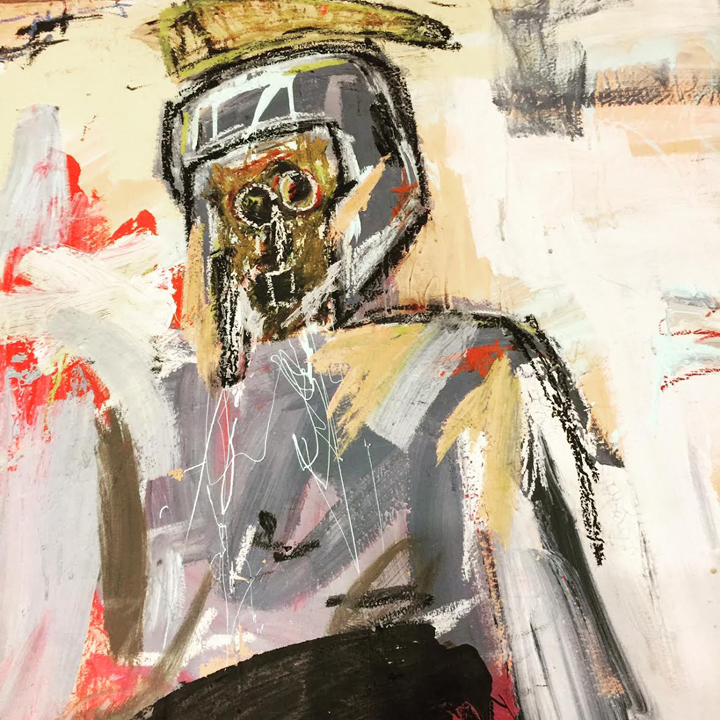 Did your family have any response to your early drawings? Did they encourage you?
Not really! But my classmates did. I was always drawing characters for them.
What about your teachers?
I took an art class when I was a student at George Gershwin Junior High School in East New York.  I couldn't say, though, that my teacher encouraged me.  But when I discovered Lee J. Ames' How to Draw books in the library, I used them to teach myself how to draw.
Did you go on to study art in a formal setting?
No. I'm self-taught.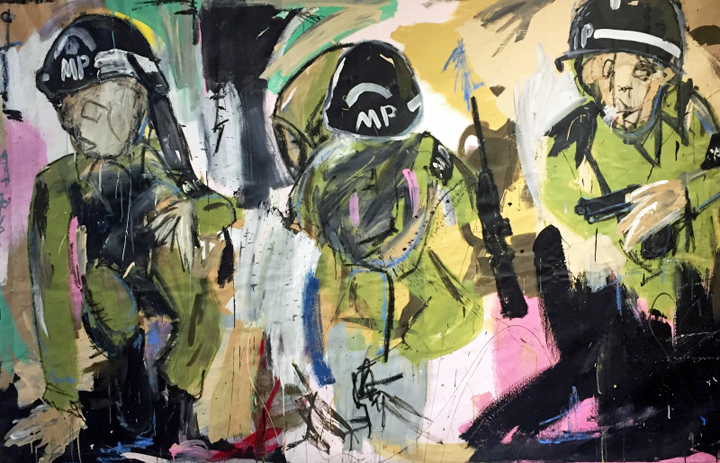 How would you describe your particular aesthetic? It's been referred to as Neo-Expressionism.
My artwork reflects me – tribal Africa crossed with urban blight. Growing up in East New York, I witnessed a lot of tragedy and loss, along with hope and survival. As I layer the painting on the canvas, I am also layering the experiences that I saw.
Have any specific artists influenced you?
Eric Orr became a mentor to me, and explained the business side of art to me.  And I was influenced by Picasso's versatility, Basquiat's palette and Clemente's spirituality.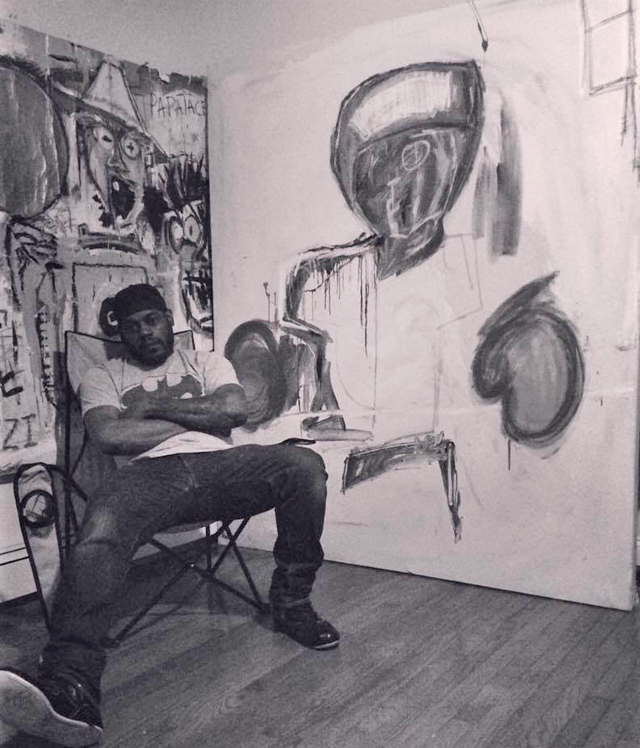 What about galleries? When did you first show your work in a gallery setting?
In 2004 my work made its way into two Brooklyn spaces and into an exhibit at the Chelsea Center for the Arts in Manhattan. I've since exhibited in several galleries in Brooklyn and in Manhattan, and my work is in collections across the globe. My dream is to see my work in a museum setting.
I first discovered your artwork in Astoria, Queens, where you painted with the Welling Court Mural Project. This year, in fact, you collaborated with Al Diaz.  You don't generally paint in public spaces. What brought you to Welling Court?
I'm fond of Garrison Buxton, the project's organizer, and I love the make-up of the neighborhood. I've painted there for the past four years.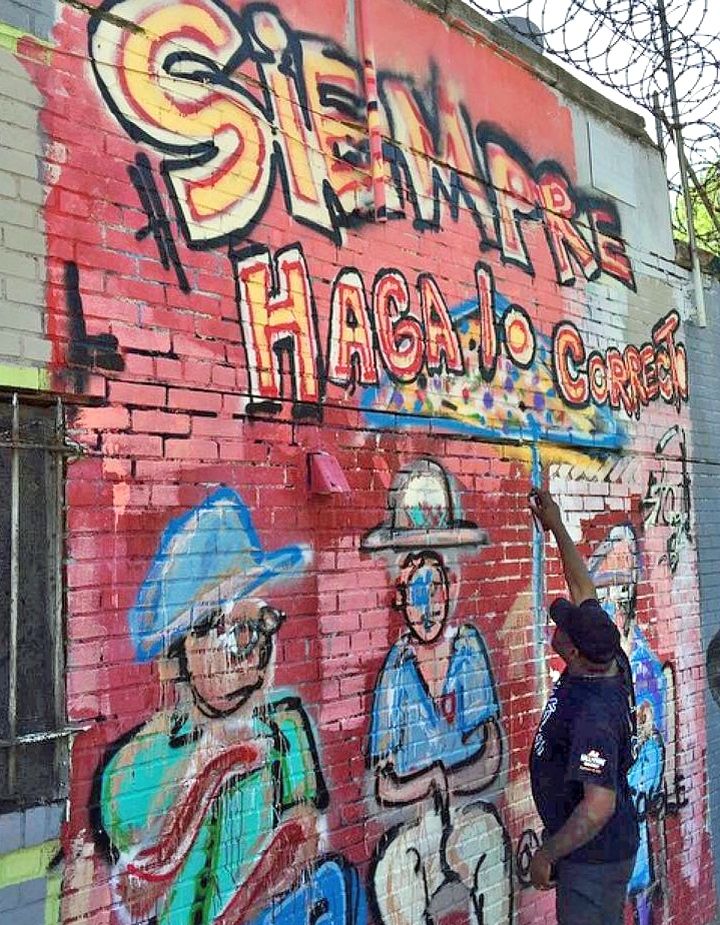 Have you any favorite artists among those active on our streets?
I like the way Chris RWK and Joe Iurato bring me back to my childhood. And there are several Staten-Island based artists I especially like: ErinKelli, John Exit and Kwue Molly.
What's ahead? 
I've been working on a film to be released in 2017. It tells my story, while showcasing a range of creative artists. I plan to move to Italy by the end of this summer, and I wanted to document my life here. And, of course, more painting is ahead.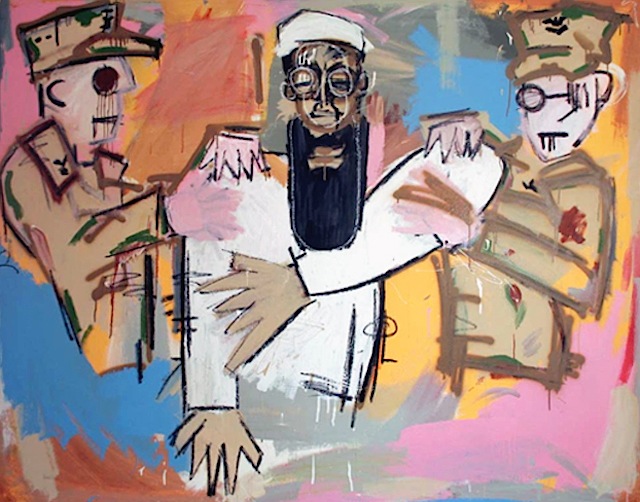 Why the move? 
It's time for a change!
Yes, change is good! Good luck with it all! 
Photo credits: 1 Lidia Santana; 3, 4-6 courtesy of the artist; 2 Lois Stavsky; interview conducted and edited by Lois Stavsky