Currently on view at Chelsea's Porchlight is New York State of Mind, a group show featuring a diverse range of artworks by eight of our all-time favorite artists. While visiting the space earlier this summer, I spoke to its curator, Joshua B. Geyer.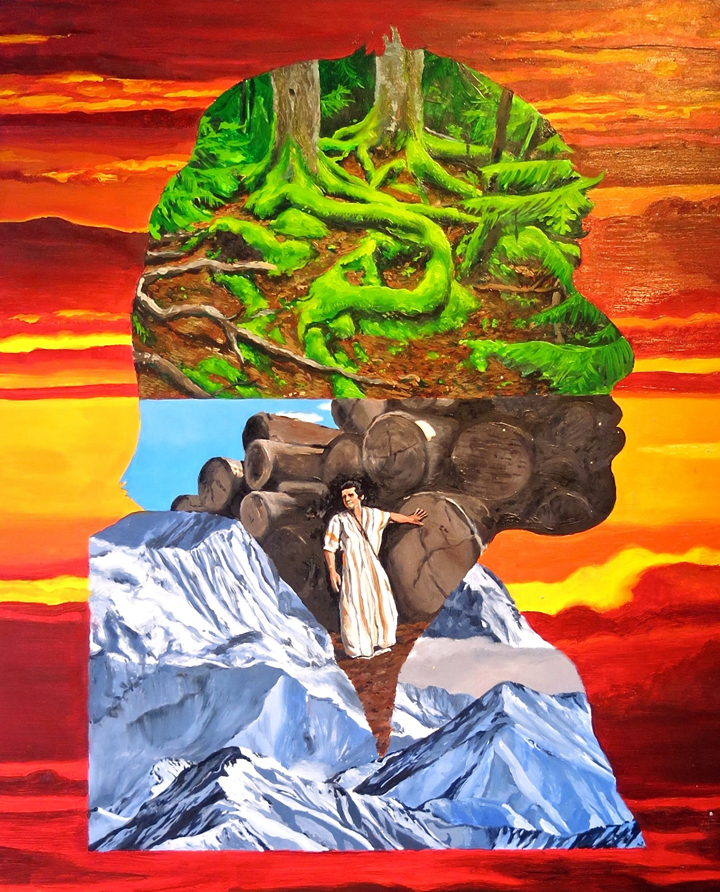 This space is lovely, and the artworks are beautifully displayed.  How did you connect to such an ideal space?
My buddy, Michael Shain, is the general manager. We'd first met when we were students at the University of Hartford.  And after Michael saw my exhibit at the  World Trace Gallery, he invited me to curate a show here.
Can you tell us something about the title of the show – New York State of Mind?
Yes. All eight of the artists on exhibit have been active on the streets of NYC and have created artworks on a range of media while living in NYC.  And with the exception of Hellbent, all were born outside of the US. This is why there is such a diversity of styles.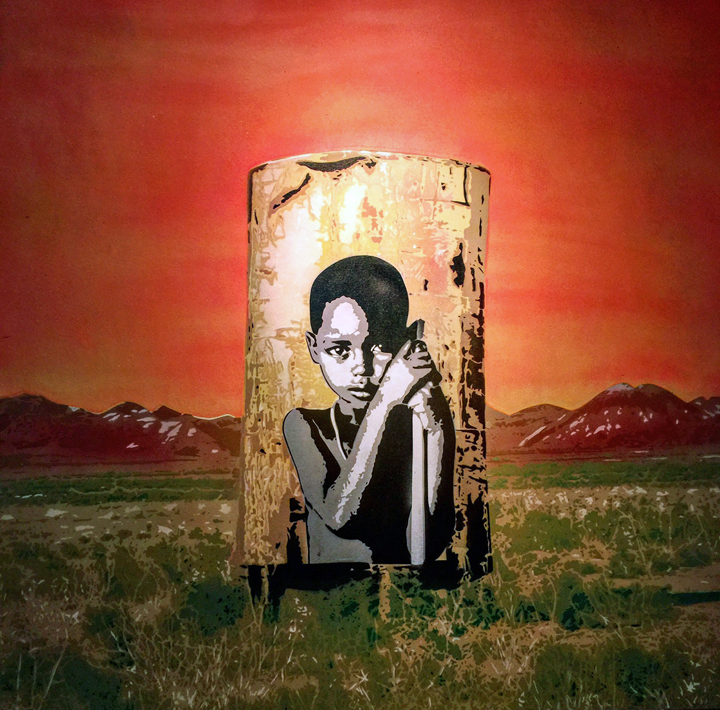 Every one of these artists has exhibited in a traditional gallery setting. How did they respond to your invite to show in an alternative setting such as this one?
They were all open to it. Here they can reach people who may not regularly visit galleries. And on our opening night we sold two pieces.
Yes, a reception was held here earlier this summer. How did that go?
It was great! All of the artists who were in town came, and I was told that it was the venue's busiest evening.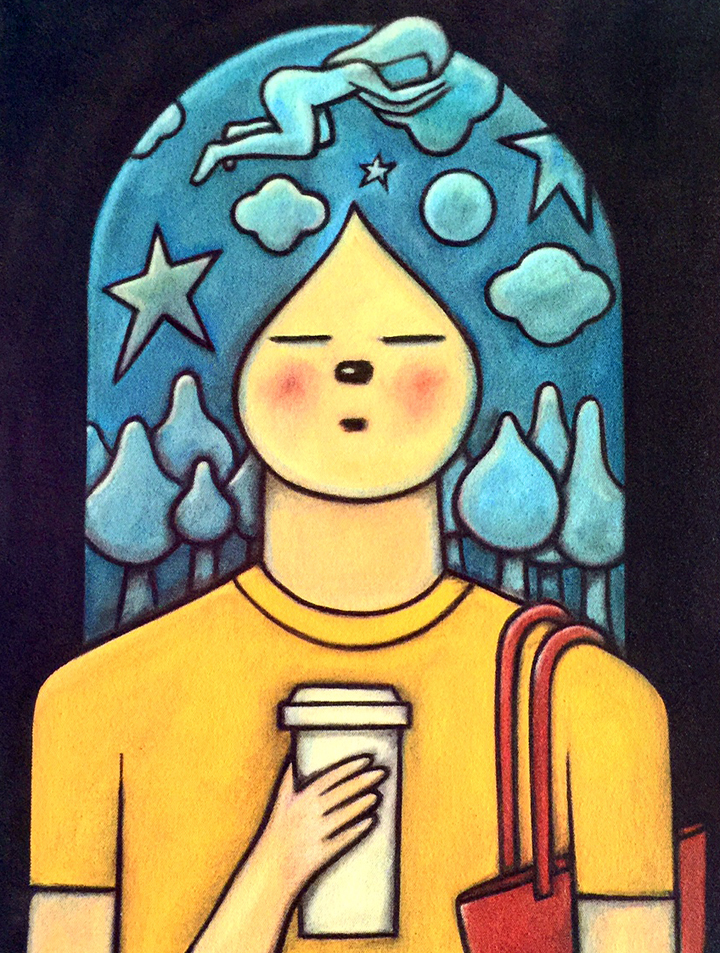 Did this exhibit present any particular challenges to you?
The biggest challenge was getting the word out about the exhibit. And then, of course, letting people know that the art is actually for sale!
How can folks see the exhibit?
Porchlight is open Monday through Wednesday from 12 pm until 12 am; from 12 pm until 2 am on Thursday and Friday, and on Saturdays from 4pm to 2am. It is located at 271 11th Avenue at the corner of 28th Street. The exhibit continues through the fall.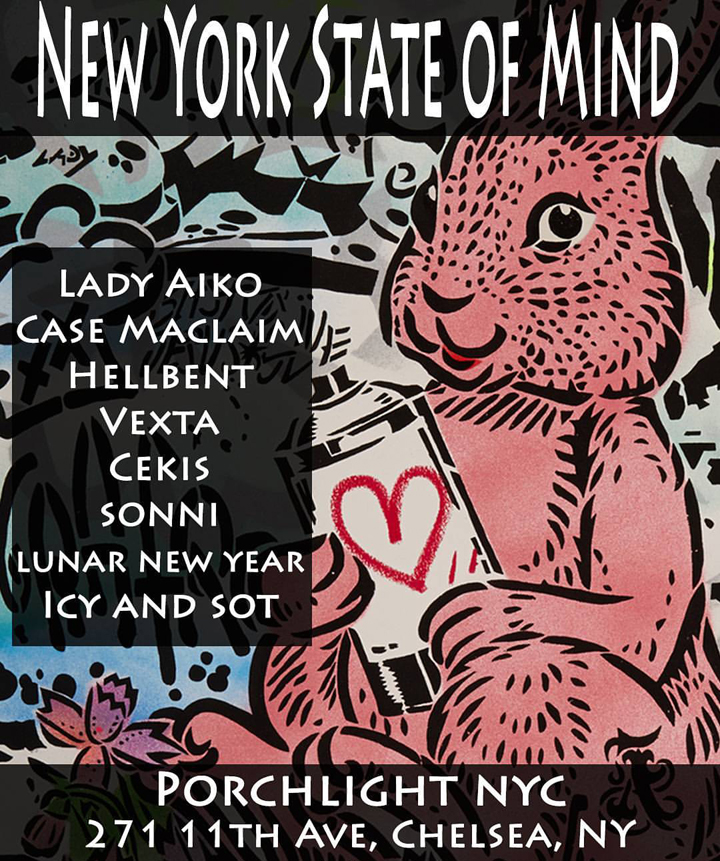 Images
1. Luna New Year, Ccollanan Pachacamac
2. Sonni, Rise and Grind
3. Icy and Sot, Hunger
Note: Final image with list of artists features Lady Aiko
Photo credits: 1 & 2 Lois Stavsky; 3 Tara Murray; interview by Lois Stavsky
Hailed in a range of media from the Huffington Post to the New York Times, our Street Art NYC App is now available for Android devices here.