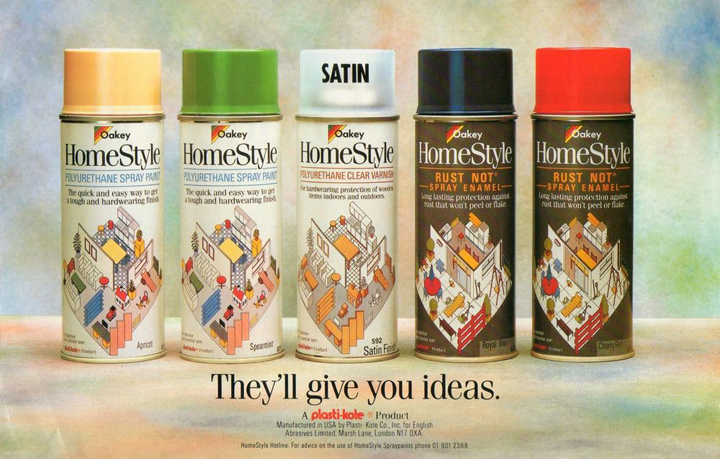 Celebrating the history of today's spray paint culture, Bristol-based HANGFIRE has teamed up with U.S.- based spray brand collectors Cap Matches Color to present HomeStyle.  On display and for purchase will be a strong collection of spray paint memorabilia from the archives of  Cap Matches Color and U.K. based collector, Ticks. Also on exhibit will be limited edition photographic prints from worldwide traveller and photographer Mr. Yoshi and original artwork and limited prints from Cheo.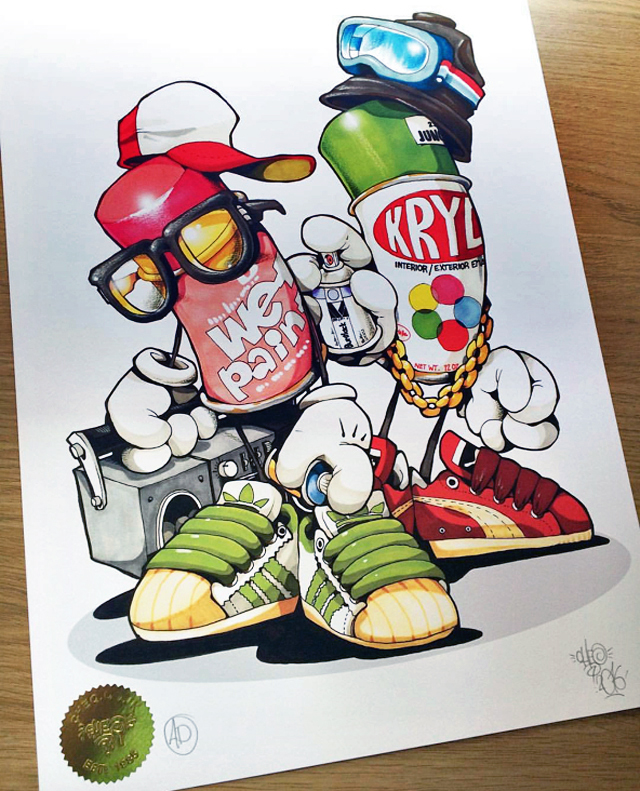 Copies of Two Decades of Digging will be available for purchase, along with limited edition silkscreened skate decks featuring vintage spray paint graphics of Marabu Buntlack, Krylon and Rust-Oleum by HANGFIRE.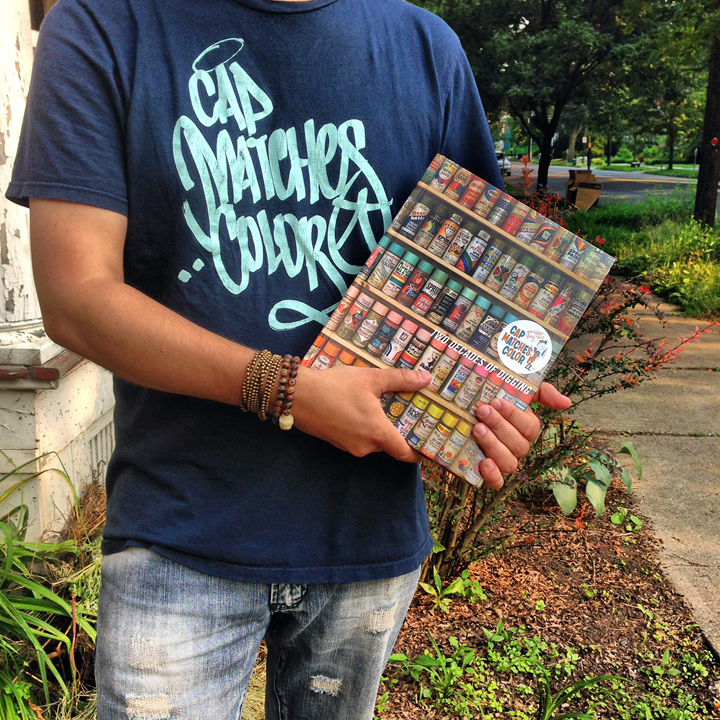 The exhibit opens at tomorrow — Friday evening — at 49 North Street, BS3 1EN Bristol, UK on the eve of Bristol's famed Upfest Festival and continues through August 5th.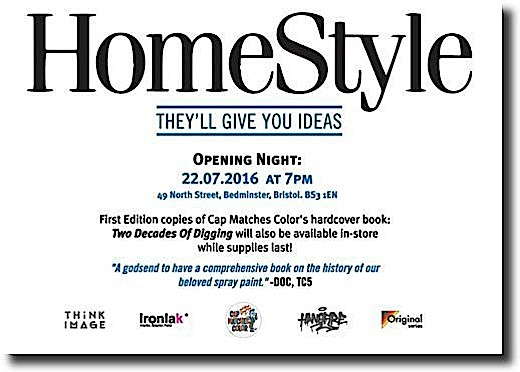 Images for this post courtesy HANGFIRE and Cap Matches Color; photo of Cap Matches Color by Lois Stavsky