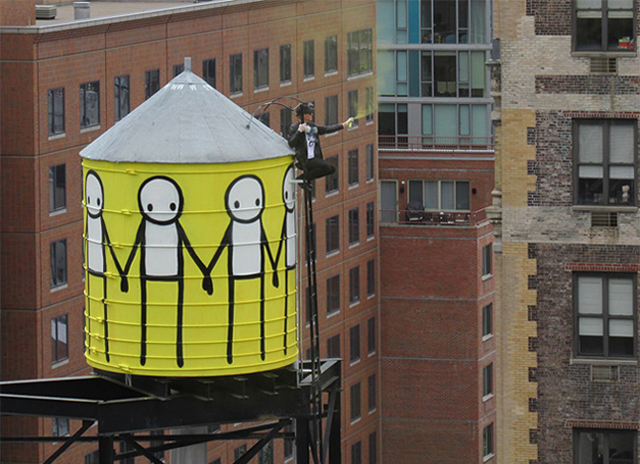 We've been huge fans of Stik and his distinctively singular — now iconic — character since he first visited NYC several years ago. We are delighted that his first book that was released in the UK last year is now available here throughout the US.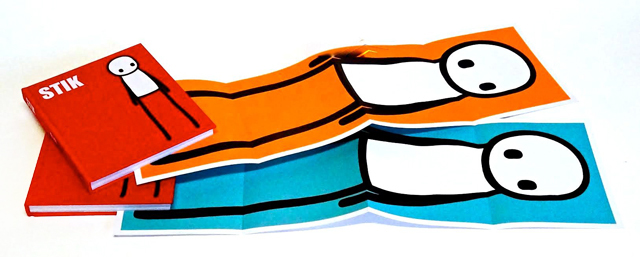 Featured in STIK are dozens of artworks ranging from unsanctioned pieces on the streets of East London — painted when the artist was homeless — to huge international murals across the globe. All are fashioned from six lines and two dots, the style Stik began when he had to paint quickly to evade the authorities.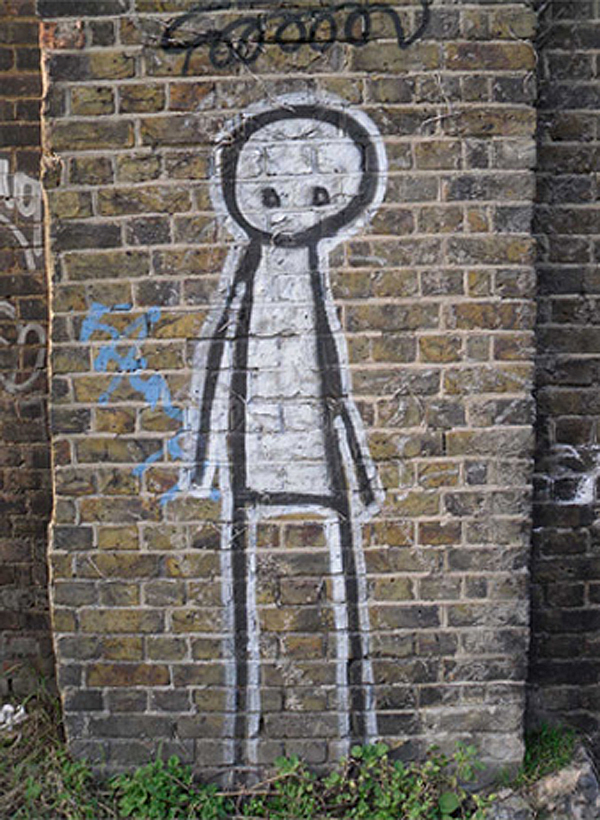 Described by the artist as "a journal of the progression of the Stik Project,"  STIK is a fascinating journey into the artist's consciousness and aesthetic. Stik's strong social mindfulness and acute political awareness are evident in this first collection of his works, as he increasingly devotes his talents and energies to a range of causes, often working in collaboration with children and members of vulnerable communities.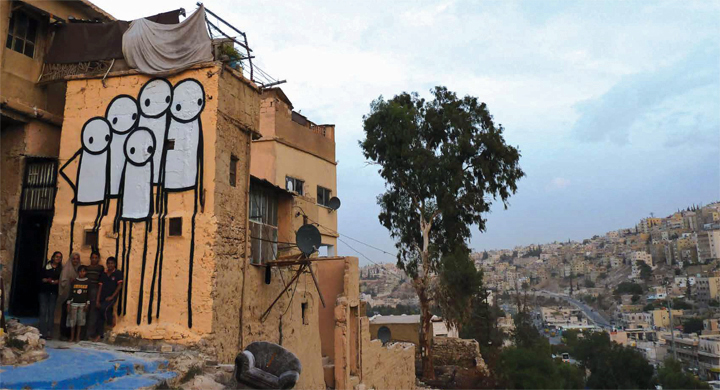 With over 200 heavy gloss pages and an exclusive, limited edition print, the book — published by Penguin — has now made its way into bookstores across the globe.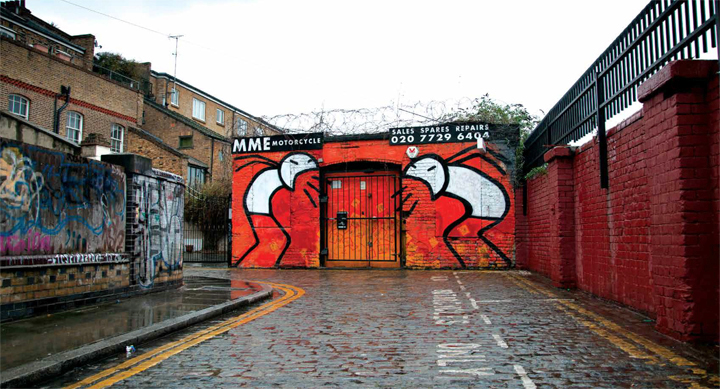 You can meet Stik and purchase a signed copy of his book with an orange or teal print — exclusive to the first US edition of the book — tomorrow, Thursday evening from 6-8pm at Strand Books, 828 Broadway on the corner of 12th Street.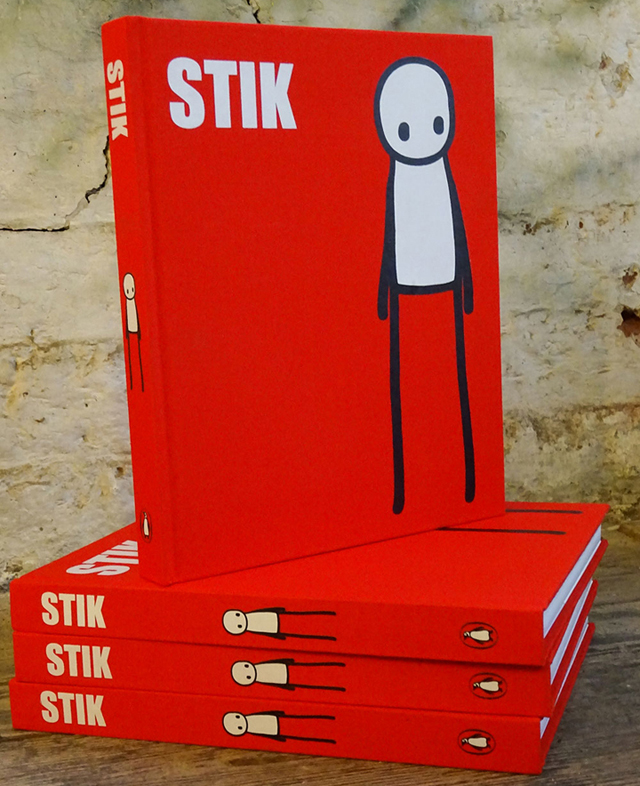 Anyone who buys a copy of STIK or brings in a pre-purchased copy of the book for Stik to sign at Strand Books is eligible to enter a lottery to win a pair of artist's unfolded, card stock Stik posters, signed by Stik himself. The posters, one orange and one blue, are number one of only five artist's proofs and depict the same image seen on the book's cover.
All photos courtesy Stik and Penguin Press