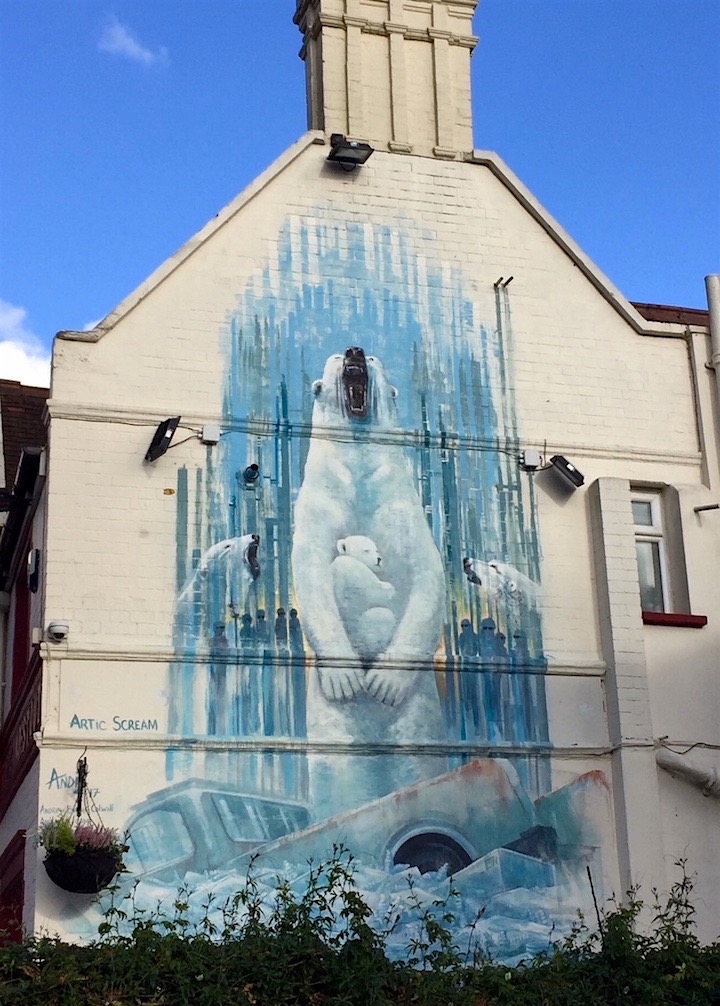 Pictured above is a huge mural, Arctic Scream, painted by Bristol-based artist Andrew Burns Colwill. What follows are several more images captured on my recent trip to Bristol, the home of the annual Upfest, Europe's largest street art and graffiti festival.
London-based Irony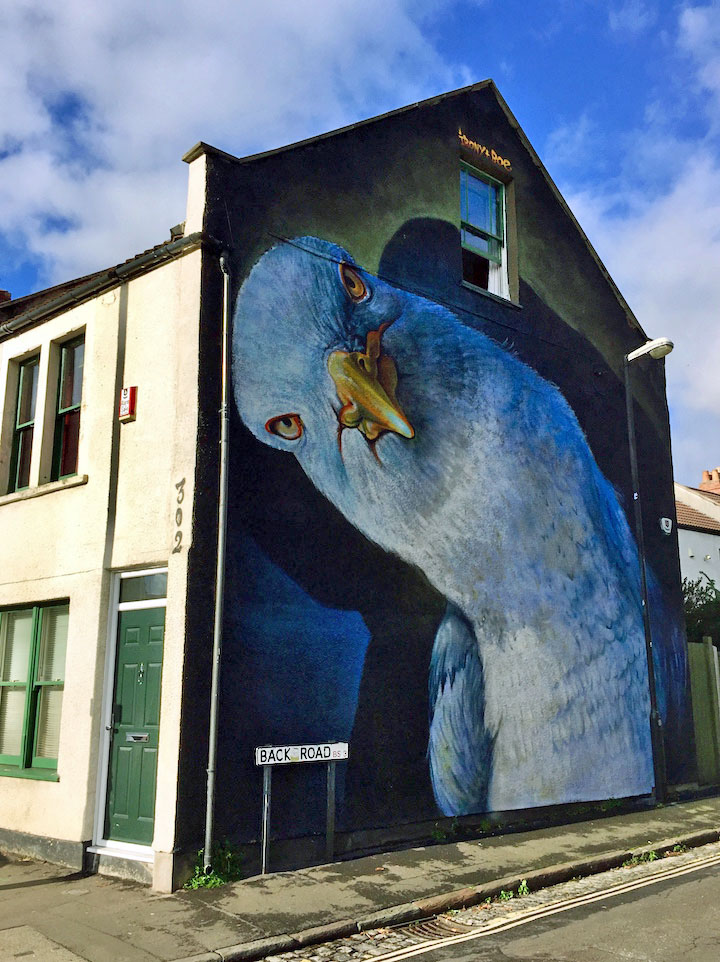 Sheffield-based Rocket01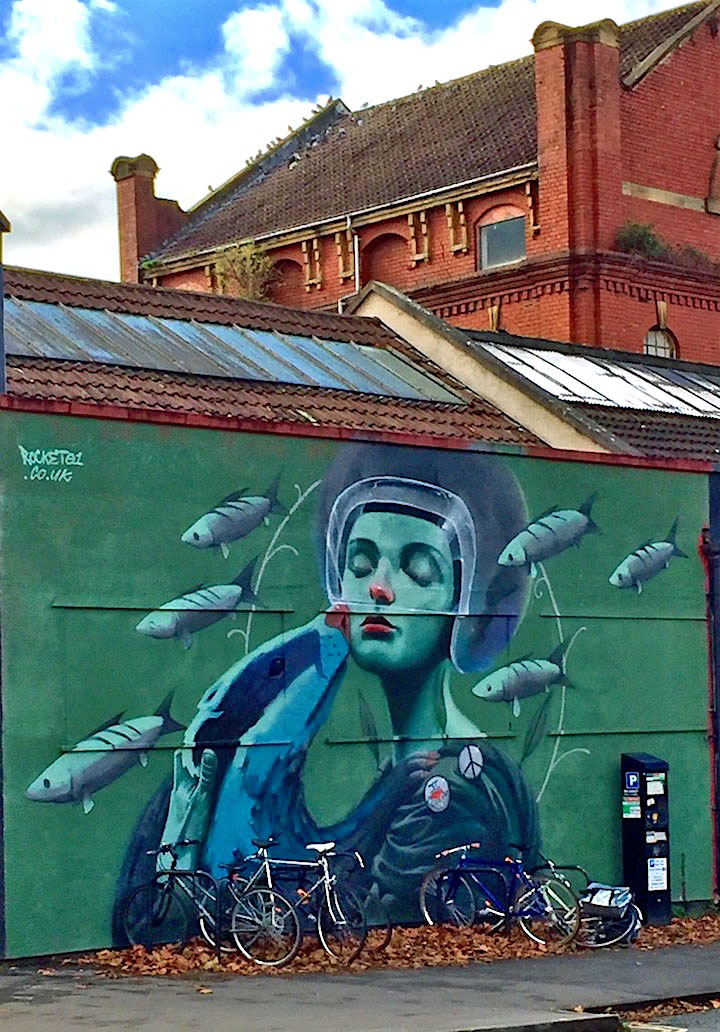 London-based JXC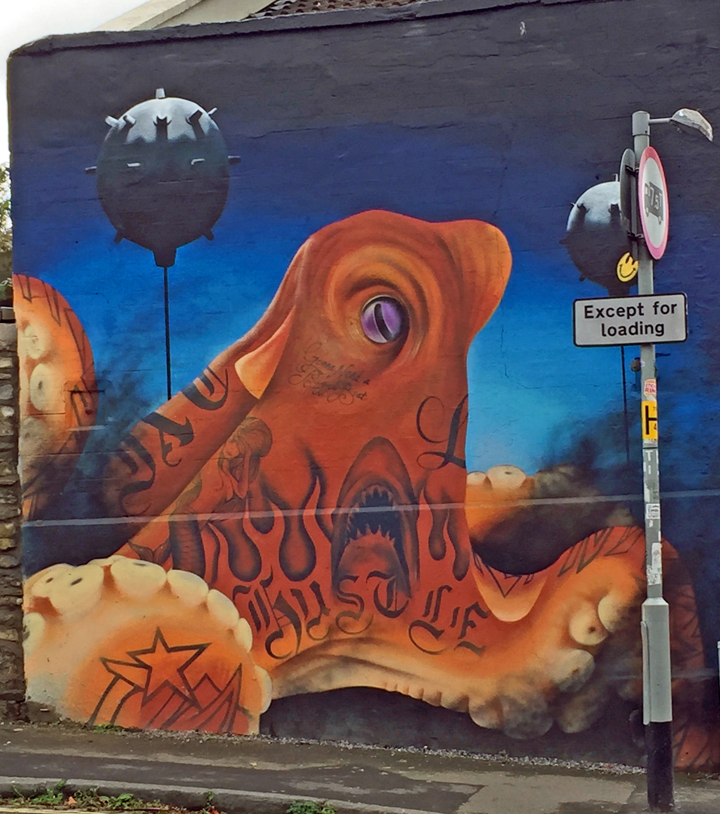 London-based Xenz and Will Barras, large segment of huge mural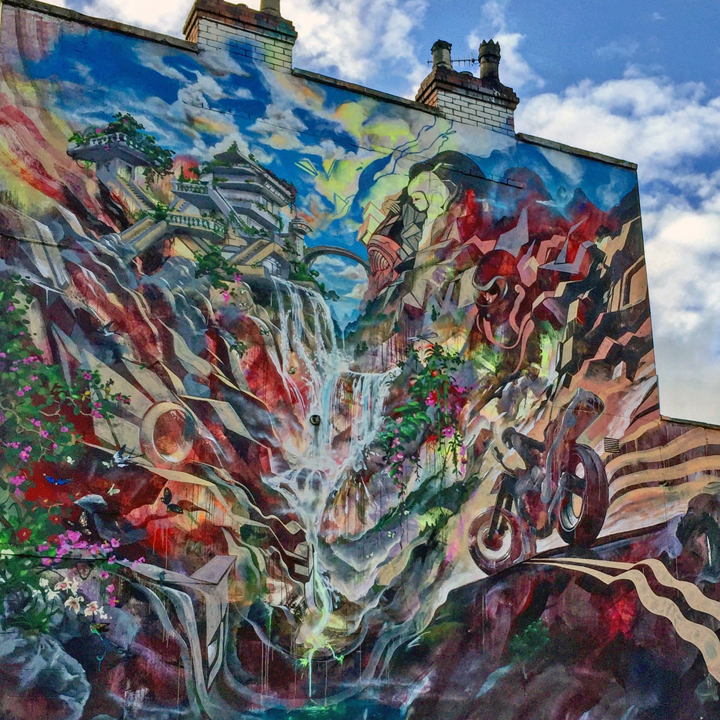 Bristol-based Cheo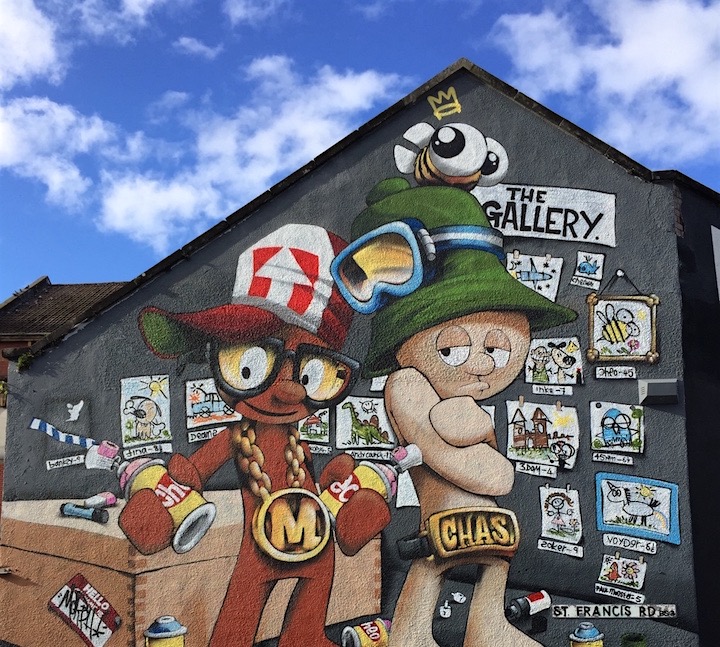 Photos by Lois Stavsky
Note: Hailed in a range of media from WideWalls to the Huffington Post to the New York Times, our Street Art NYC App is now available for Android devices here.

{ 1 comment }