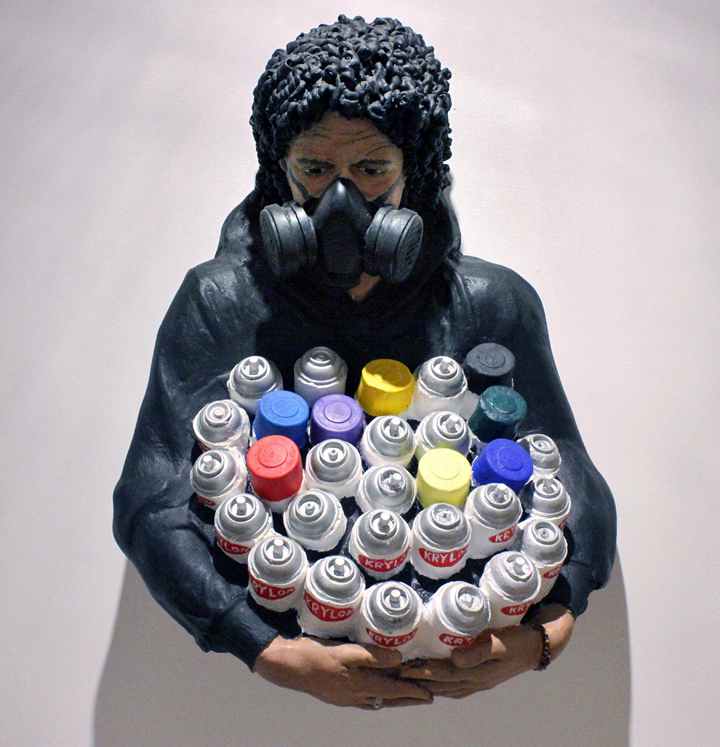 Among the thoroughly engaging exhibits currently on view at the Bronx Museum of the Arts are two with special appeal to us street art and graffiti aficionados. Spotlight: John Ahearn and Rigoberto Torres showcases a series of sculptures by the two artists, whose works continue to delight us on the streets of the Bronx.  And Bronx Focus: Paintings by Valeri Larko features stunningly realistic renditions of Bronx graffiti, including some of our favorite walls that no longer exist. While visiting the Museum last week, we had the opportunity to speak to Lauren Click, the Director of Community and Public Programs.
Thank you for reaching out to us. Can you tell us something about your role here?
As director of community and public programs, I organize public programs related to Museum exhibits and events. I also work with the Community Advisory Council (CAC) a volunteer group of local residents with the goal of raising awareness of the Museum and organizing programming in response to community needs.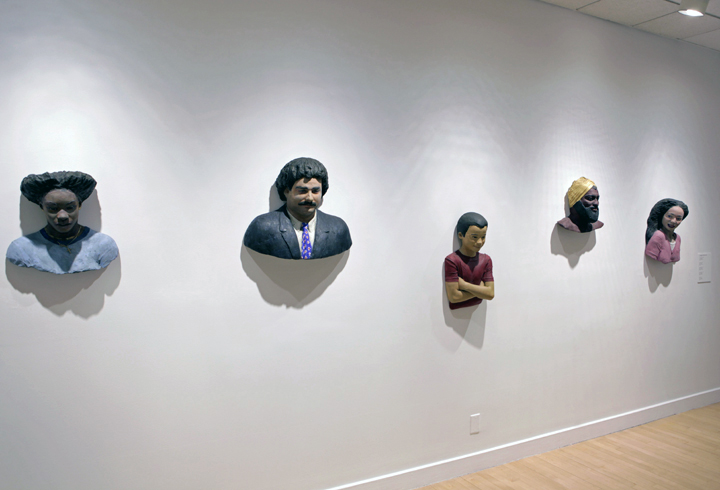 What are some of the successful means that have been used to accomplish this?
I like to introduce folks to new experiences while mixing them with familiar ones. For example, on senior Thursdays we combine tea services with multimedia collaborative activities. We also have a weekly newsletter we send to subscribers informing them of all the events that take place. This is part of our effort to establish a large presence on social media. Our twitter page has over 38,000 followers. And since admission has become free, we have had four times as many visitors than we used to.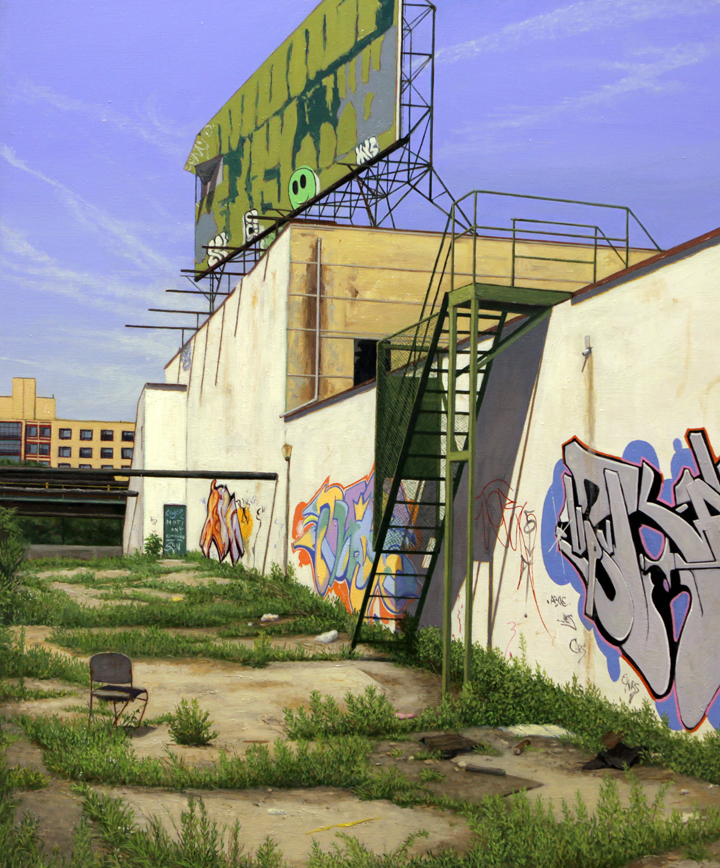 What are some of the challenges that you face?
The greatest challenge is fighting the stereotype of being located in the Bronx. People are not aware of how rich and varied the cultural opportunities are in this borough.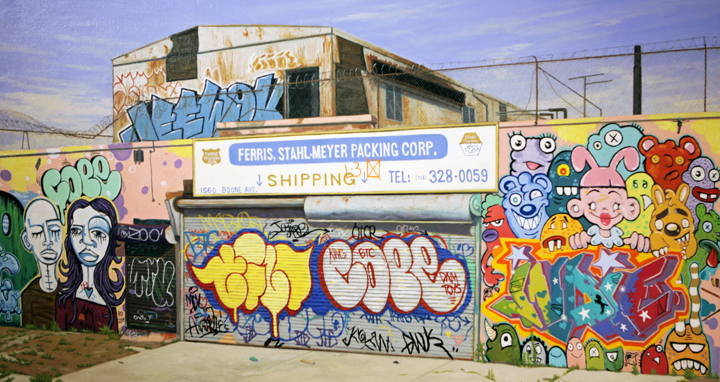 What would you like to see happen here at the Bronx Museum?
I would like to see it continue to evolve and engage increasingly diverse audiences.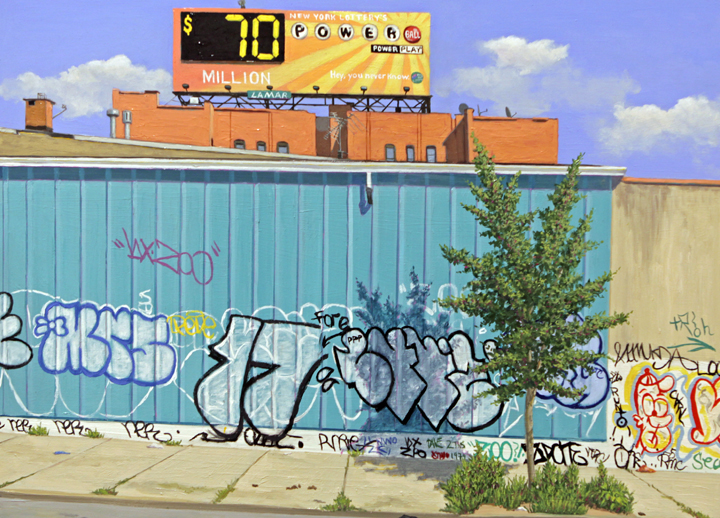 How can people stay informed as to all that is happening here at the Bronx Museum of the Arts?
They can follow our Calendar of Events on the Museum's website. They can also keep up with us on Twitter, on Facebook and on Instagram.
Note: This Saturday — May 14, 2:00pm to 3:30pm — Valeri Larko will offer a free guided tour of her exhibit Bronx Focus: Paintings by Valeri Larko. The Museum is located at 1040 Grand Concourse, Bronx and is easily accessible by public transportation.
Images
1 Rigoberto Torres, Daze
2 John Ahearn and Rigoberto Torres
3 Valeri Larko, Zerega Avenue
4 Valeri Larko, Ferris Stahl Meyer Shipping
5 Valeri Larko, Power Ball
Photo credits: 1 Tara Murray; 2-5 City-as-School intern Sol Raxlen; interview Lois Stavsky, Sol Raxlen and Tara Murray
Hailed in a range of media from the Huffington Post to the New York Times, our Street Art NYC App is now available for Android devices here.