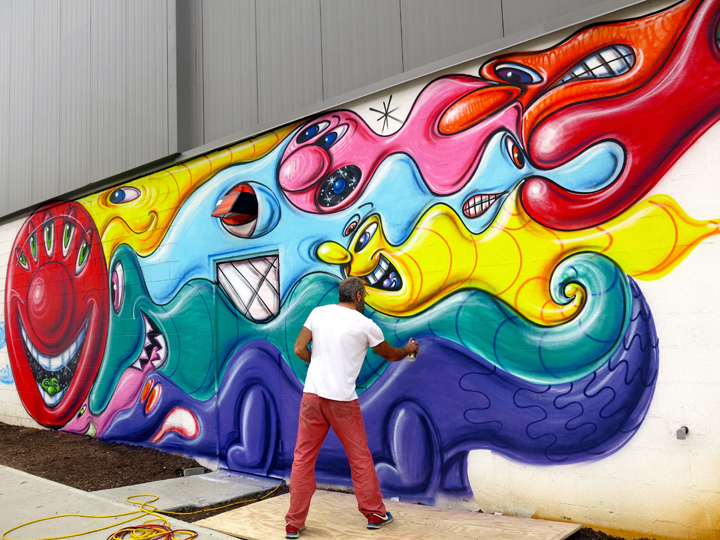 For the past week, Kenny Scharf has been at work on a massive mural along Third Avenue in the Bathgate section of the Bronx.  Replete with the artist's colorful, fanciful characters, the artwork brings vibrancy and intrigue to this central Bronx neighborhood. Here are a few more images we captured yesterday:
A small segment of huge, block-long mural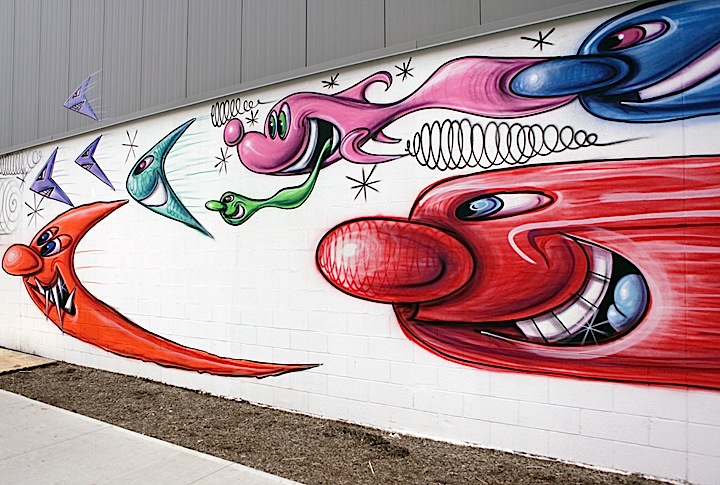 Another segment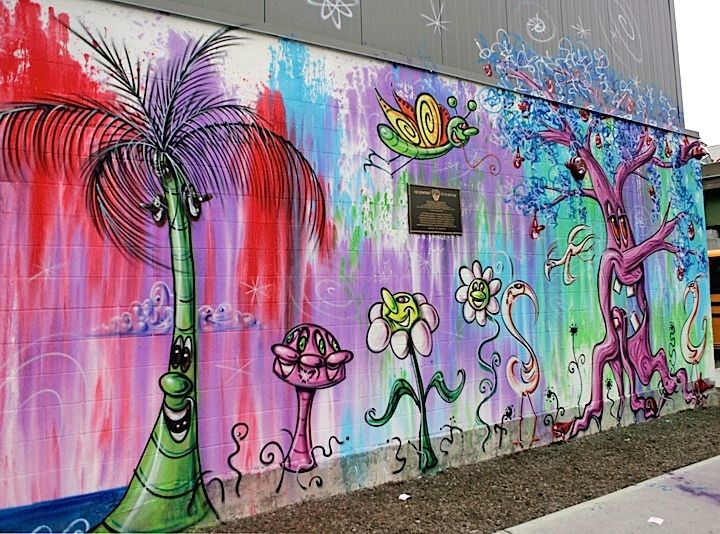 Yet another fragment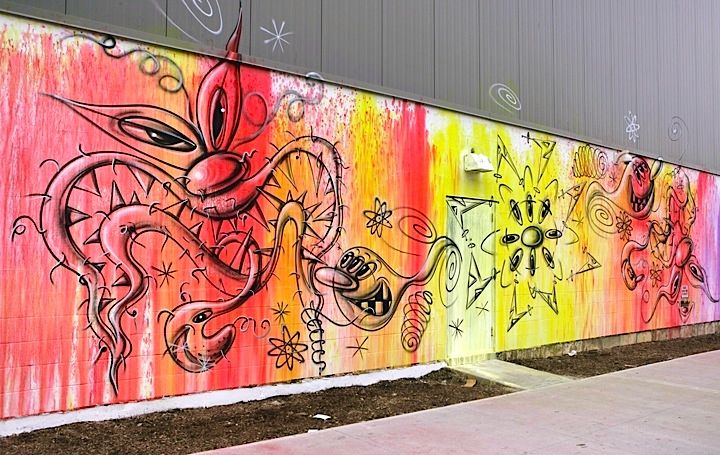 And eleven-year old Jadeden — who has been mesmerized daily by Kenny's work — sharing one of his artworks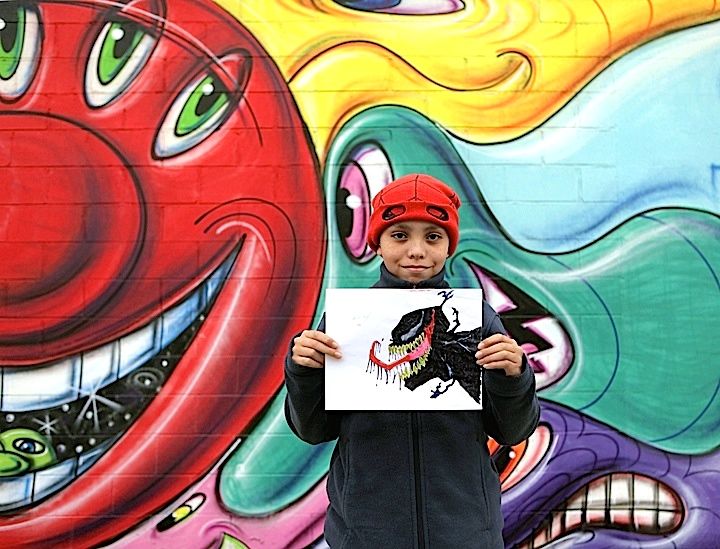 Visible from the Cross Bronx Expressway, this mural was produced in collaboration with Krinos Foods and coordinated by KM Fine Arts.
An exhibit of Kenny Scharf's works remains on view at the Nassau County Museum of Art, where he will be painting live on Sunday, June 19, 12-4 p.m.
Photo credits: 1 Lois Stavsky; 2-5 City-as-School intern Sol Raxlen
Note: Hailed in a range of media from the Huffington Post to the New York Times, our Street Art NYC App is now available for Android devices here.