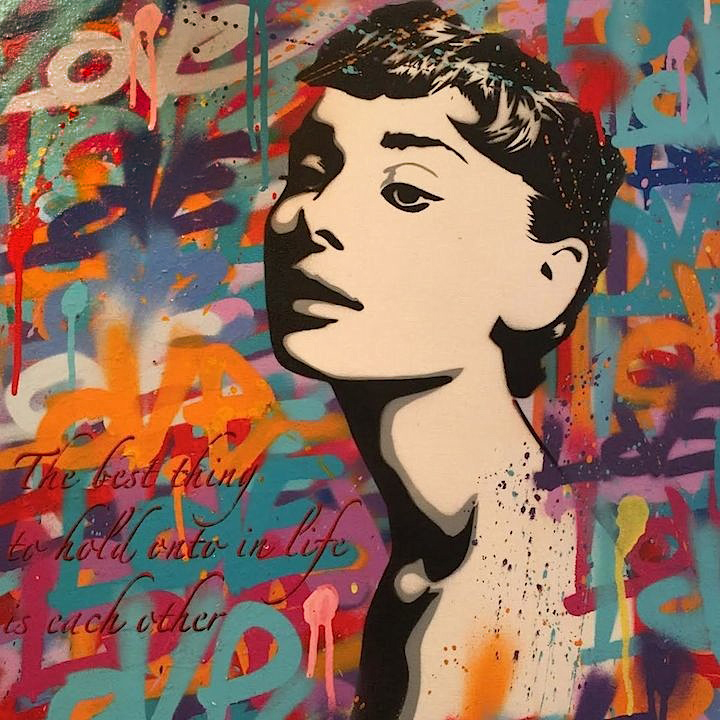 From the plaintive to the playful, the artworks on exhibit in From the West Coast at 212 Arts intrigue. While visiting last week, I had the opportunity to speak to gallerist Mark Leader, who curated the exhibit:
Many of these artists are new to me. Just what is going on here?
This exhibit is a survey of various West Coast artists — largely from LA, San Francisco, Santa Monica and New Mexico.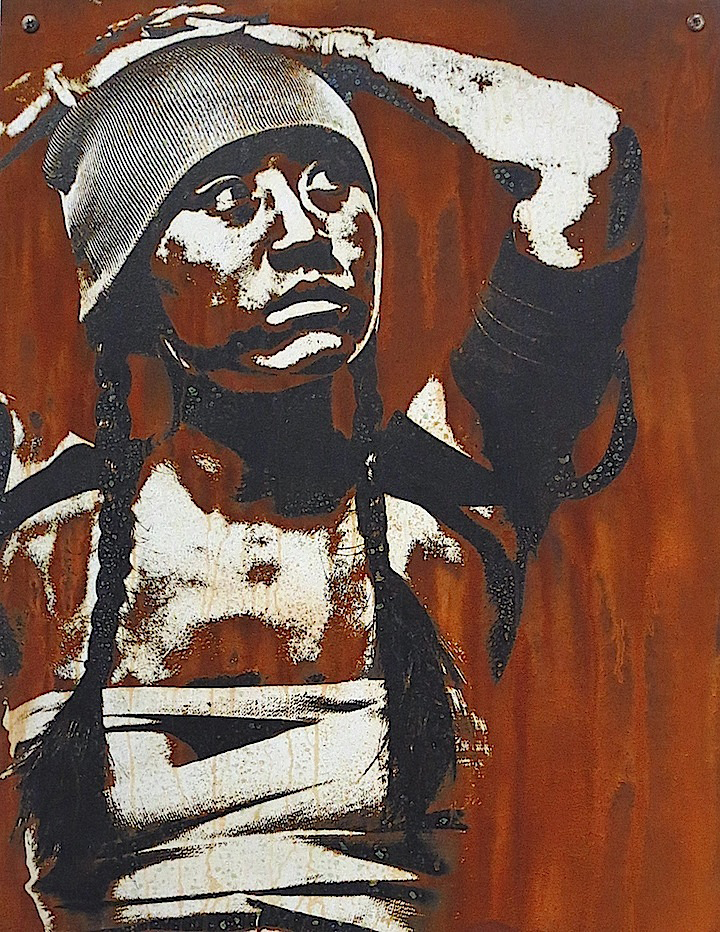 There is certainly quite a diverse range of styles represented here. What spurred you to bring these artists to NYC?
It was an opportunity to introduce a brand new visual language to others. My sense is that the West Coast sensibility is quite different from ours.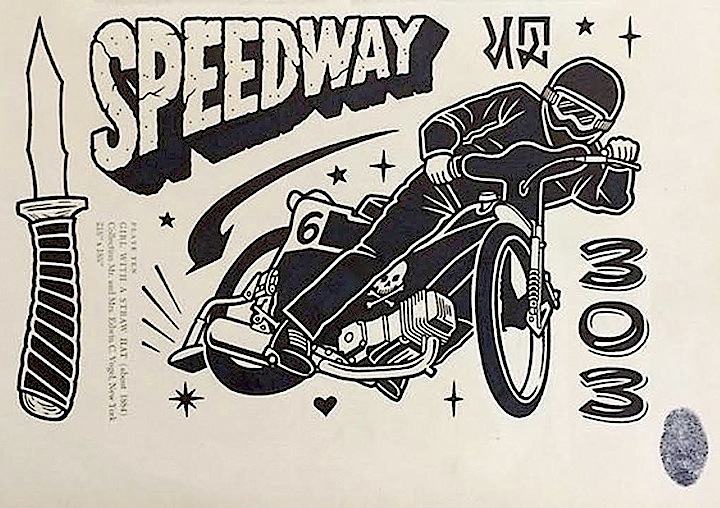 How did you first discover these artists?
Largely through Instagram. And I had worked with some of them before.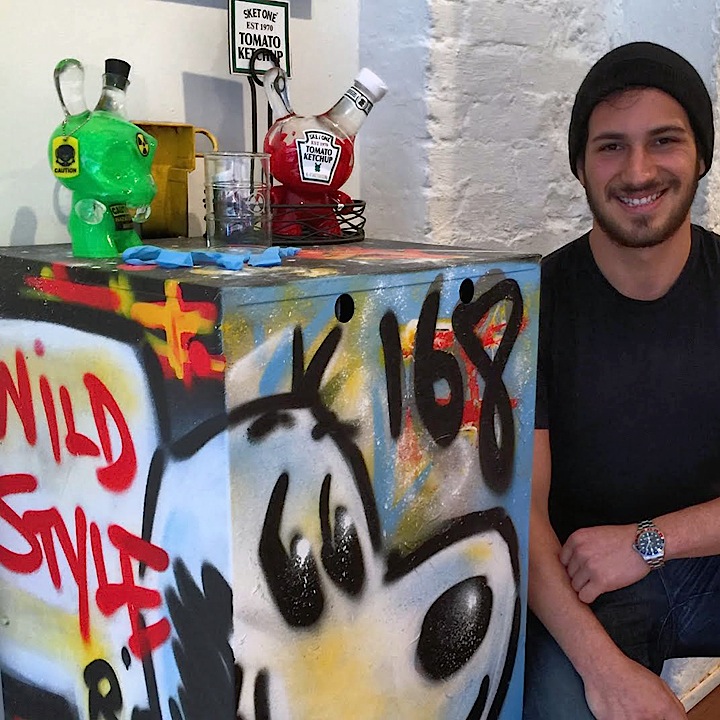 Were there any particular challenges in making this happen?
Just the logistics of transporting the art from the West Coast to here in the East Village.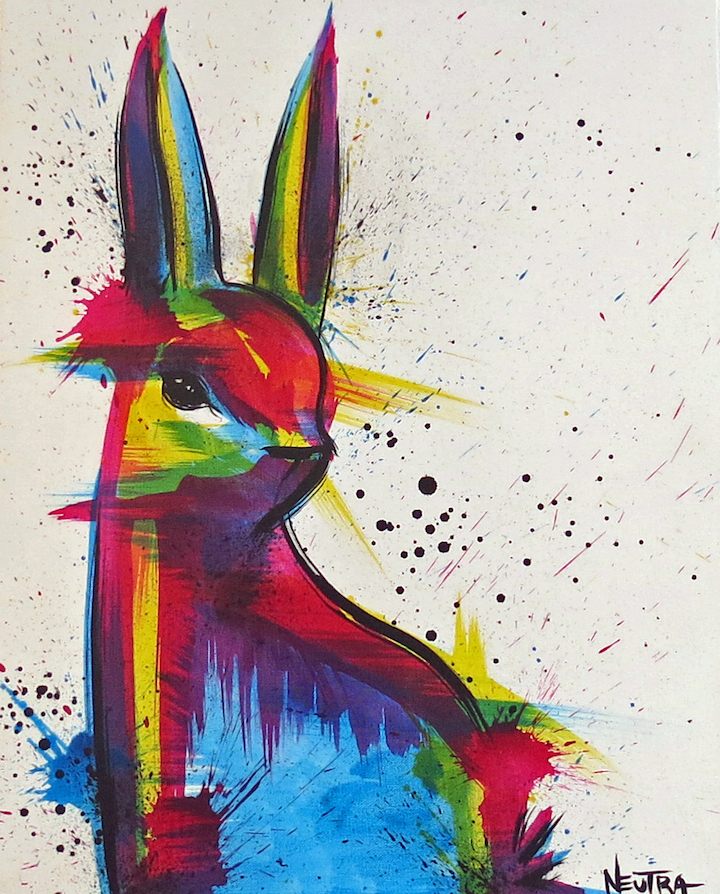 How have folks responded to the exhibit?
They've responded positively with lots of curiosity!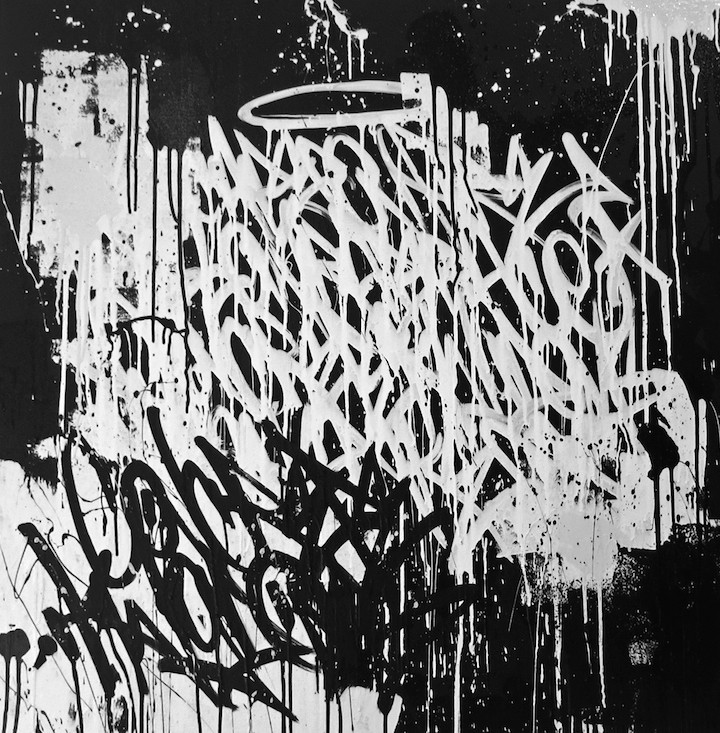 How can folks see the exhibit?
As there has been a pique of interest in the exhibit since these works were initially showcased, there will be a second launch this Thursday, April 21, beginning at 6 pm.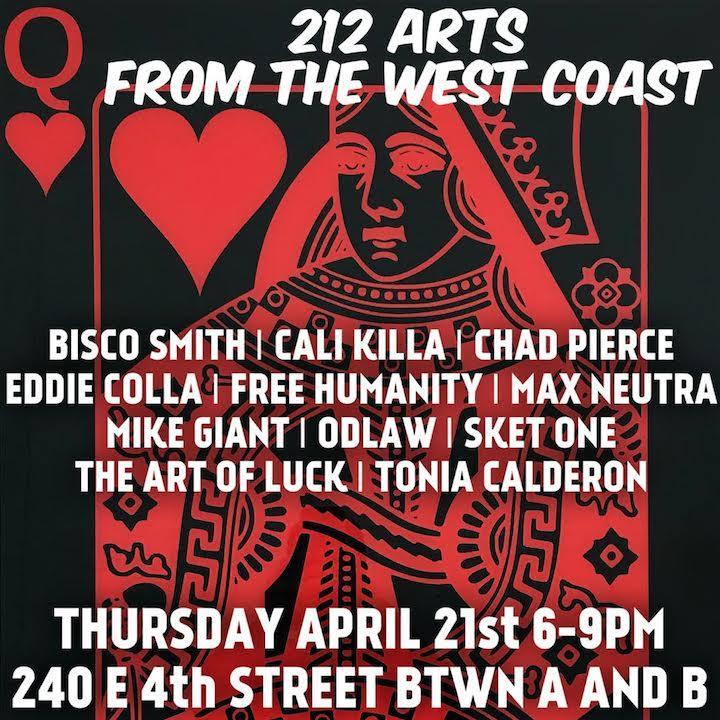 And what's next for 212 Arts?
Opening May 6 is Round Trip, Emilio Ramos's first solo exhibit.
Interview and photos 1, 2, 4-6 Lois Stavsky
Images:
2. Eddie Colla
3. Mike Giant
4. Sket One — on platform designed by Tracy 168, with Marc Leader on right
5. Max Neutra
6. Bisco Smith
Note: Hailed in a range of media from the Huffington Post to the New York Times, our Street Art NYC App is now available here for Android devices.