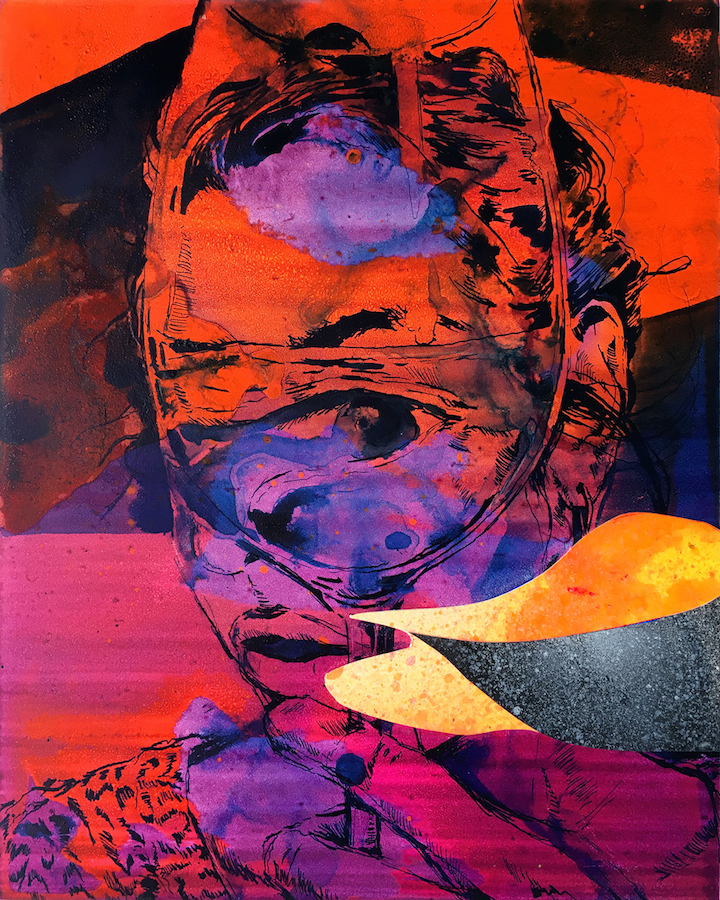 Brooklyn-based artist Esteban del Valle has been busy! The culmination of seven months of travels throughout the United States, Displacing Waves, his upcoming exhibit, reflects on the artist's role as a member of the "creative class" that creates new settlements, while displacing others. Esteban's distinctly adroit mixed-media approach — blurring the lines between drawing and painting — brilliantly captures the anxiety, along with the comical irony, that the threat of gentrification poses to various communities, including the gentrifiers themselves.  Here is a sampling of Esteban's painterly musings on contemporary colonialism that will be on exhibit at LA's' Superchief Gallery opening this coming Saturday.
Appetite, Acrylic ink and collage on panel, 9″ x 12″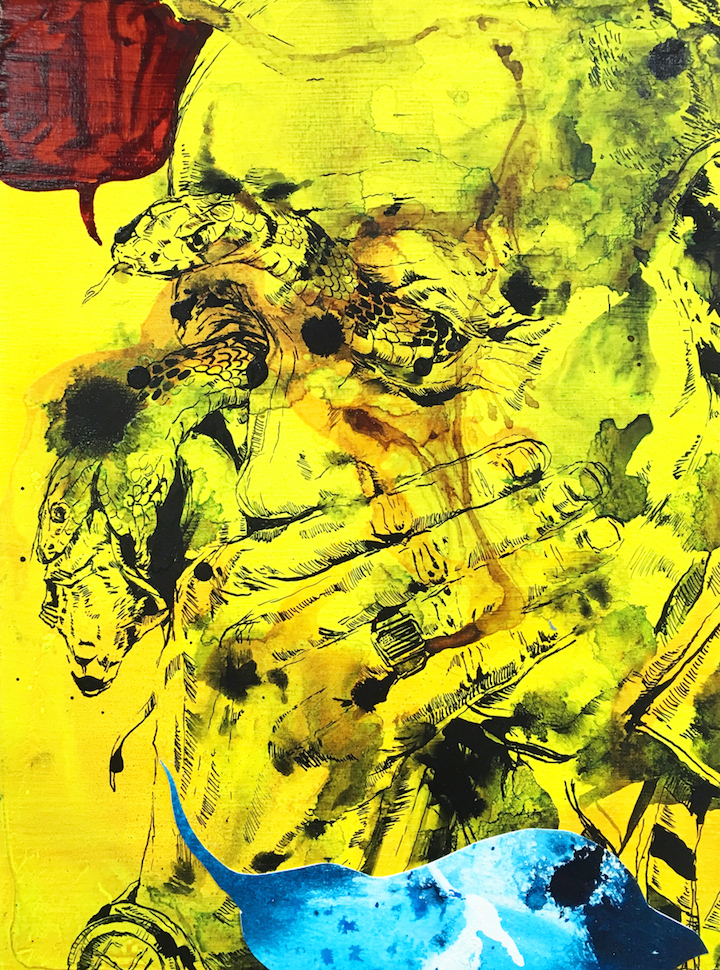 Cocktails near the poor man's riviera, Acrylic and spray paint on canvas, 48″ x 60″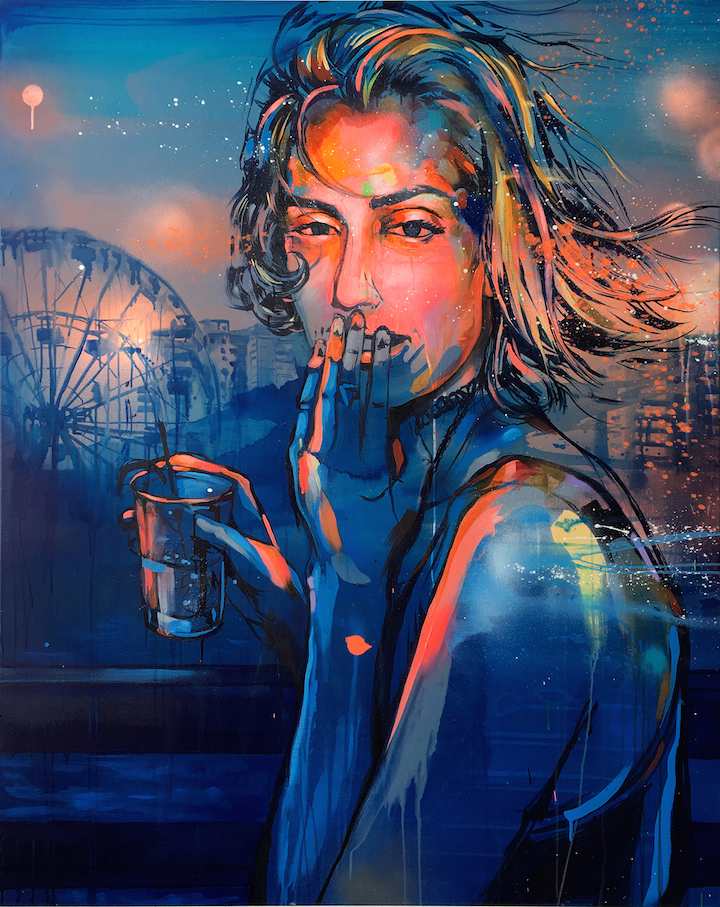 We are running out of cities, Ink and collage on paper, 11″ x 8.5″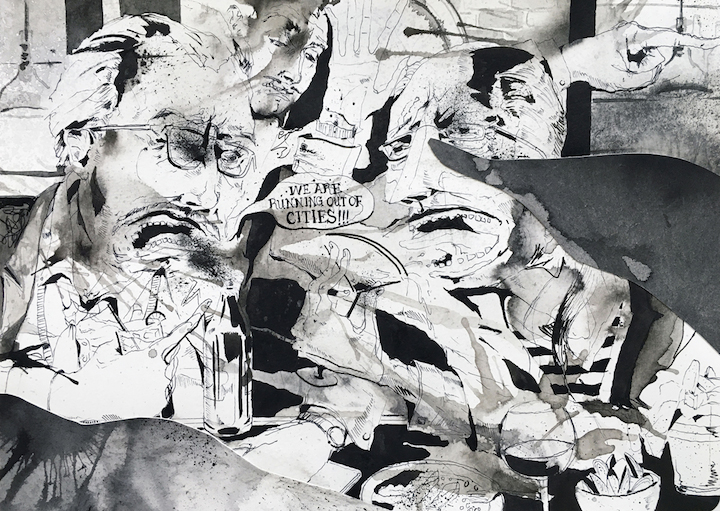 And the artist at work at Superchief Gallery as he readies for his West Coat exhibit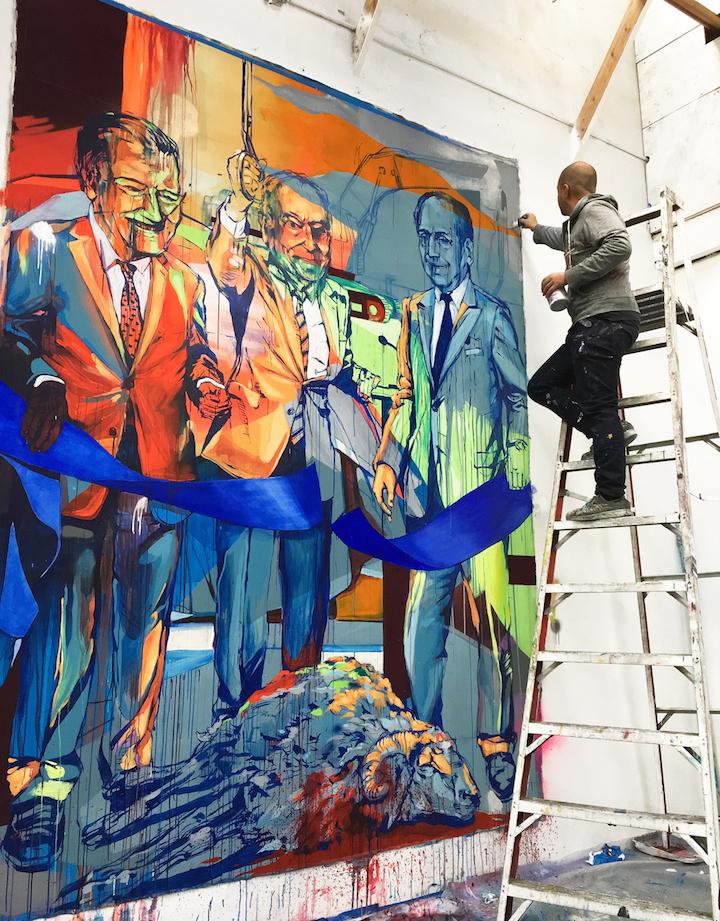 Opening this coming Saturday, January 9, at Superchief Gallery, 739 Kohler Street, in Los Angeles, Displacing Waves remains on view through January 31.
Note: Opening image is Looking for sediment, Acrylic ink and collage on panel, 8″x 10″
All photos courtesy the artist