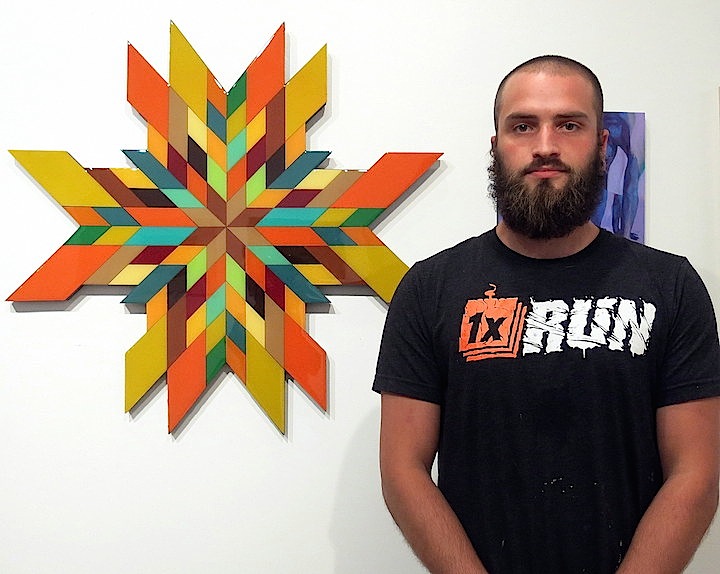 Based in Detroi's Eastern Market district, 1xRUN is the world's leading publisher of fine art editions for original art.  Also host to Detroit's Inner State Gallery, a world-renowned exhibition space, it works with established and emerging artists throughout the globe. When I stopped by on my recent visit to Detroit, I had the opportunity to speak to 1xRUN Production Manager Brian Lacey.
Can you tell us something about your role as 1xRUN production manager? Just what does your job entail?
I am involved with every step of the printing process. I communicate with the artists, set up files for printing, retouch images, trim prints, create certificates of authenticity and I place orders with vendors.
You are an artist. Is that what attracted you to this particular space? 
Yes, as an artist I was drawn to this space. I have a background in graffiti and a degree from the College for Creative Studies, where I studied illustration and fine arts.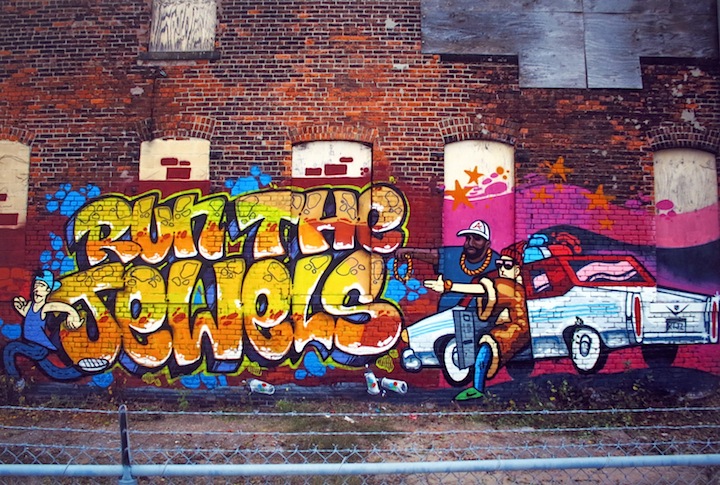 Has your experience as a graffiti writer impacted you?
Definitely! Graffiti is a great teacher. I learned a lot from it — on so many levels.
1xRUN collaborates with so many extraordinary artists. How do you select them? Is it a team effort?
Yes! It's definitely a team effort. We have weekly sessions where a group of us meet to make curatorial decisions. Selections are made by the consensus of us all.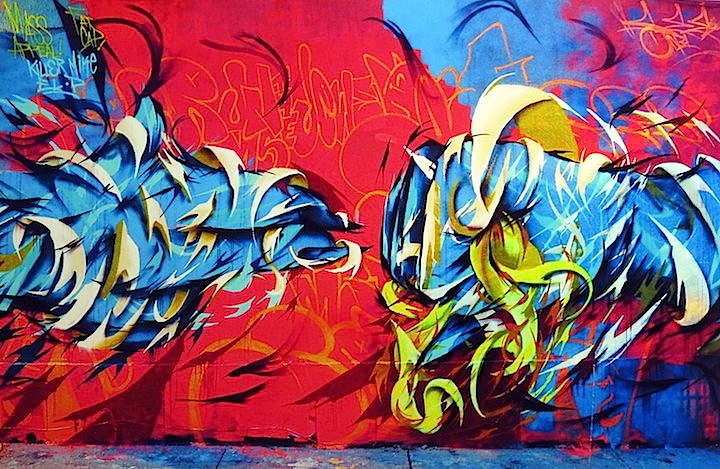 Has your position at 1xRUN presented any personal challenges?
As someone who loves working hands-on, I had to adjust to spending a lot of time in front of a computer. But it's awesome to be able to look at art all day!
1xRUN is best-known for the first-rate prints it produces. Does it offer anything in addition to prints?
It does offer a number of original works, books and sketches.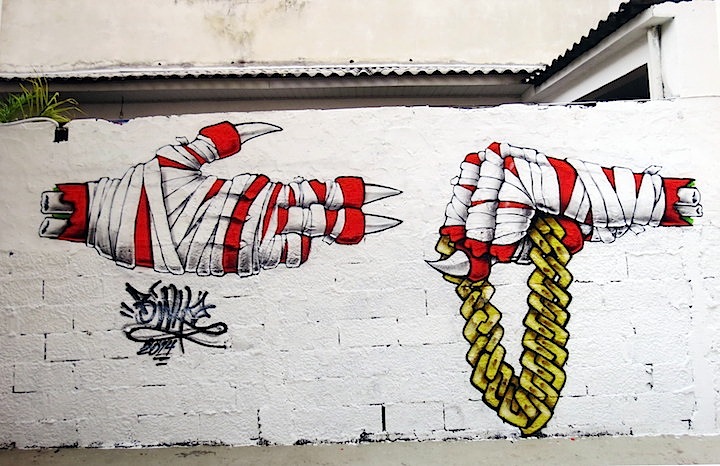 What about the name 1xRUN?
It's about offering limited editions of outstanding works that run for one time (1X) only.  Too many print releases can devalue an artist's work.
I can see that. I love these images on exhibit in Tag the Jewels. Can you tell us something about this project?
It is a partnership among Run The Jewels, 1xRUN and Mass Appeal. Graffiti artists from around the world created murals celebrating the one year anniversary of Run The Jewels 2 (RTJ2). On exhibit are 20 photos of these murals spanning six continents.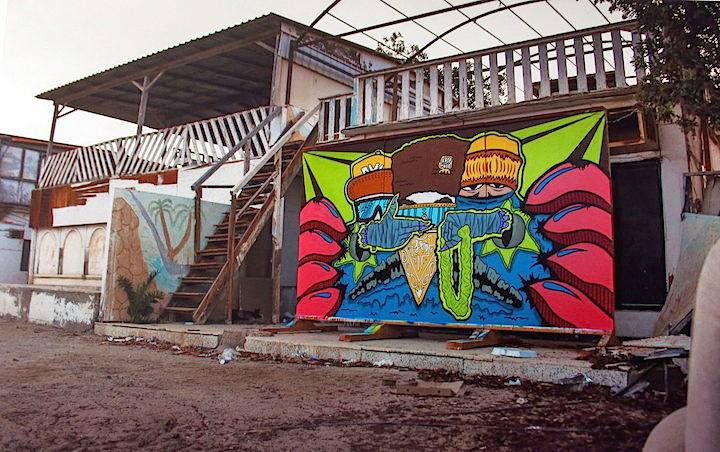 What a great concept! And what an amazing range of art on display throughout this space! 
Images:
1. Brian Lacey to the right of his artwork, T002
2. Jesse Kassel and Elmer for Tag the Jewels
3. See One for Tag the Jewels
4. Binho for Tag the Jewels
5. Frop and Muso for Tag the Jewels
Interview and photos by Lois Stavsky