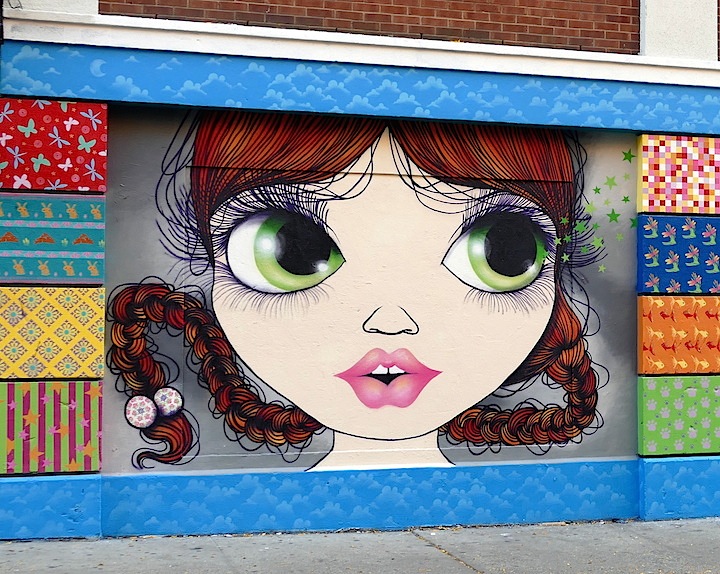 Noted Brazilian artist Nina Pandolfo recently made her way back to NYC. And we are thrilled that she did! Her delightfully dreamlike paintings will remain on exhibit through November 29th at Coburn Projects' Lower East Side gallery space at 2 Rivington Street, and her whimsical outdoor mural will continue to grace the huge wall on Rivington Street off the Bowery until the end of the year.
The complete mural, as seen this week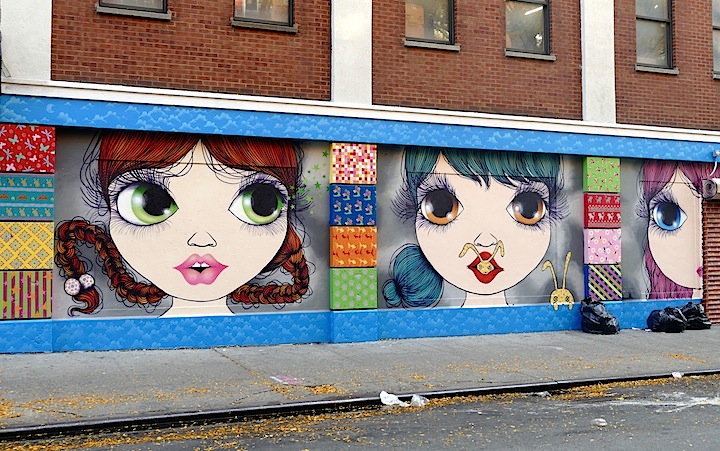 Nina at work on Rivington Street earlier this month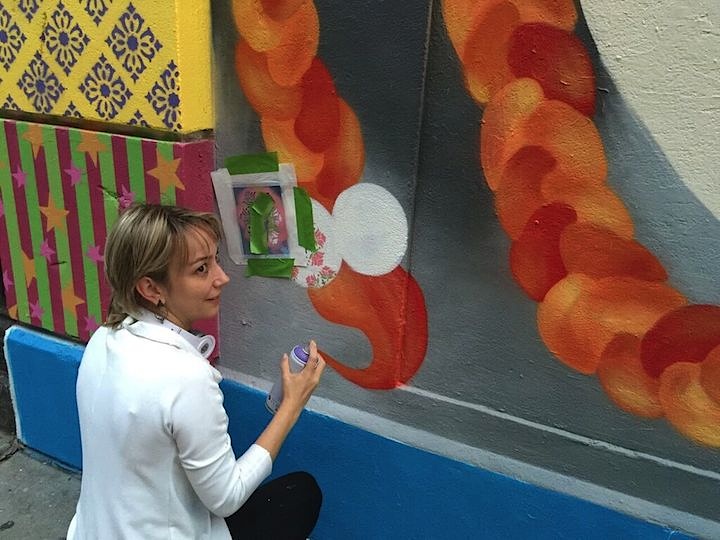 And here are three of Nina's new paintings in Little Things for Life, her first NYC solo exhibit, presented by Coburn Projects:
Breathe Slowly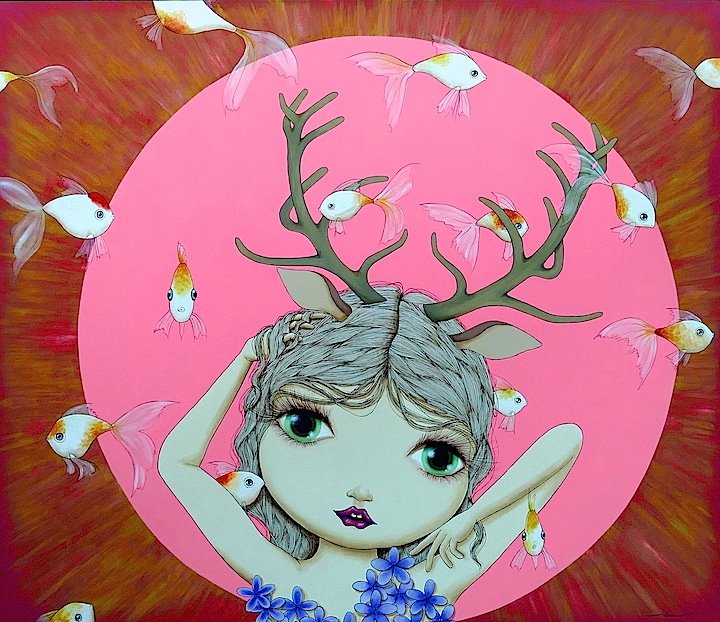 Follow Your Instincts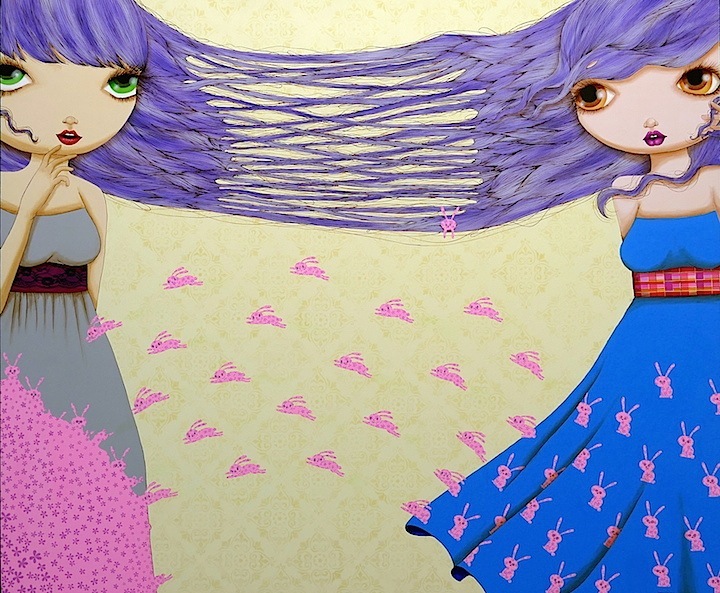 One Way to…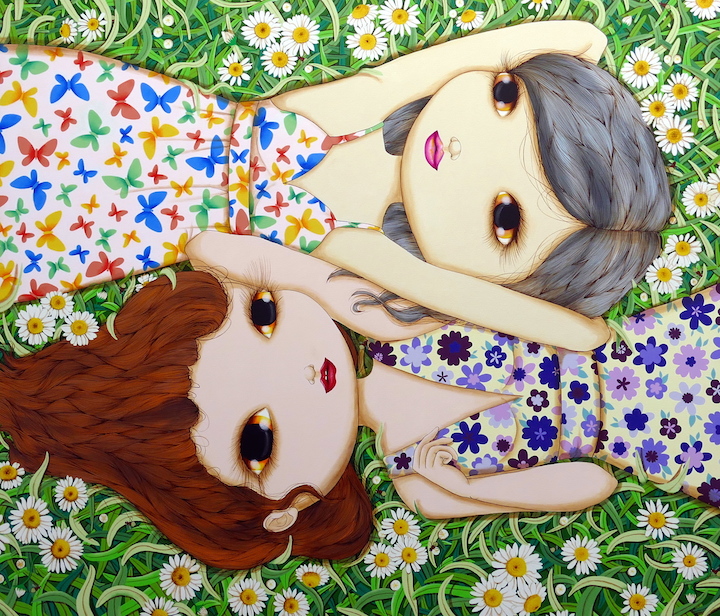 Located at 2 Rivington Street off the Bowery, the gallery is open Wed – Sun 10-6pm.
Photos: 1, 2, 4-6 Dani Reyes Mozeson; 3 courtesy of Coburn Projects