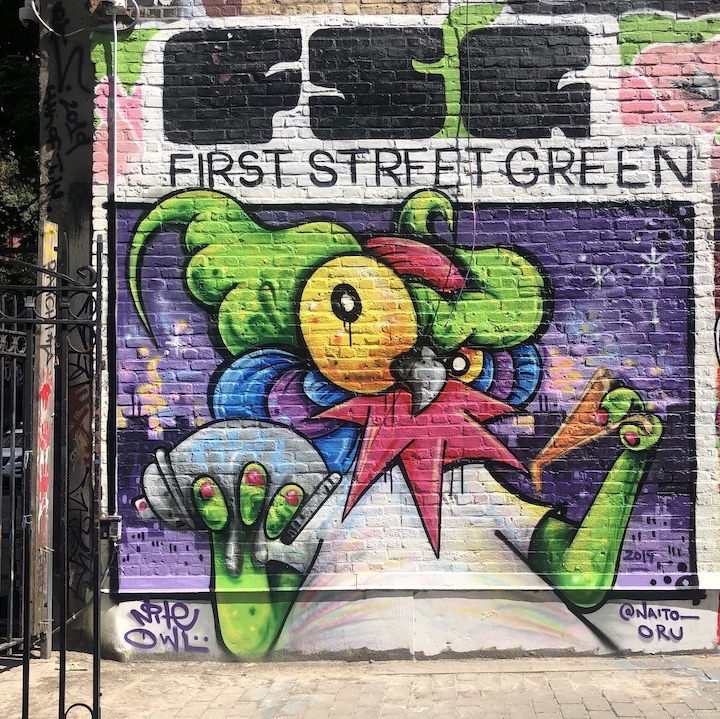 During the past several weeks, over a dozen intriguing murals have surfaced at First Street Green Art Park. Fashioned by local, national and international artists, they reflect a huge range of styles and sensibilities, The now-iconic image featured above is the work of the nomadic Nite Owl. Several more recent additions to First Street Green Art Park follow:
Brazilian artist Panmela Castro at work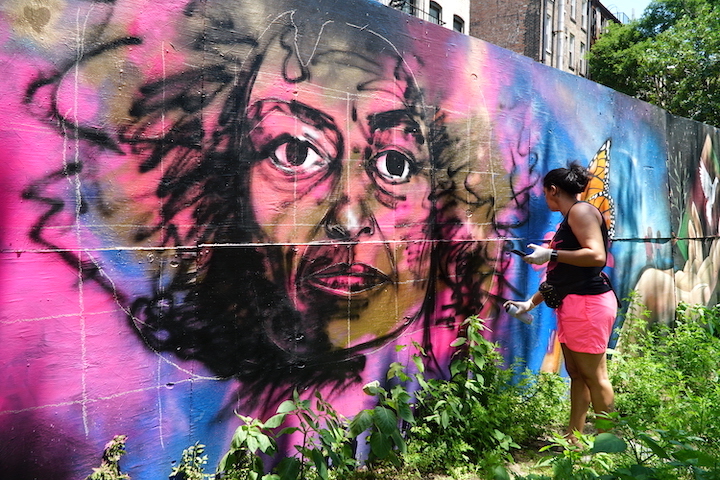 NYC-based Marzipan Physics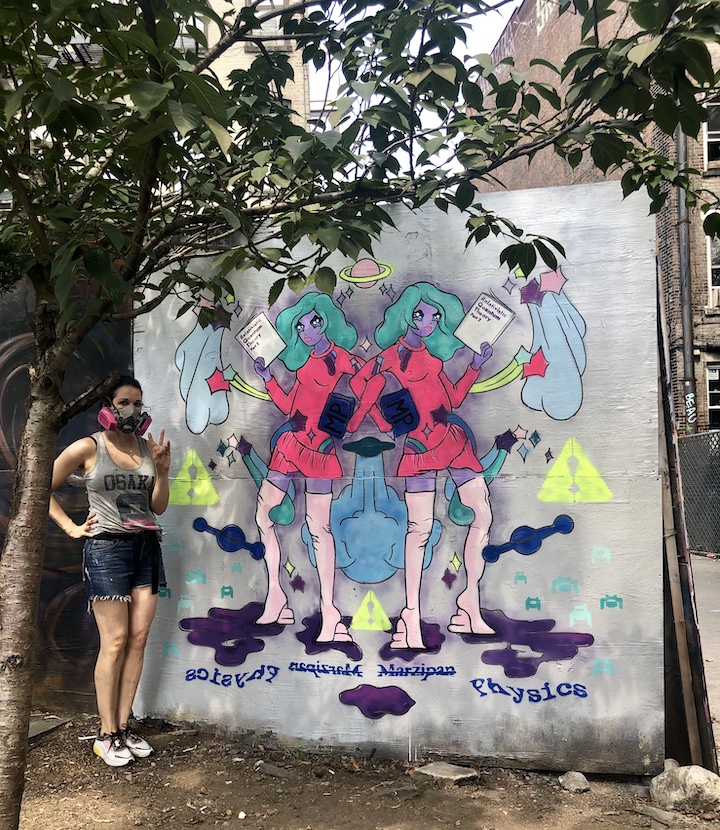 Brooklyn-based K-NOR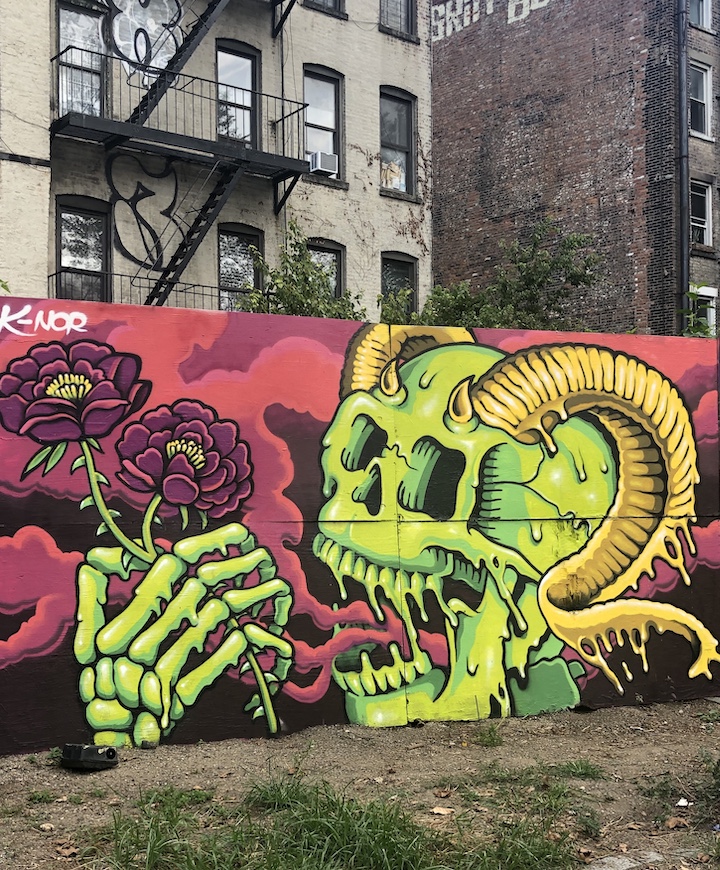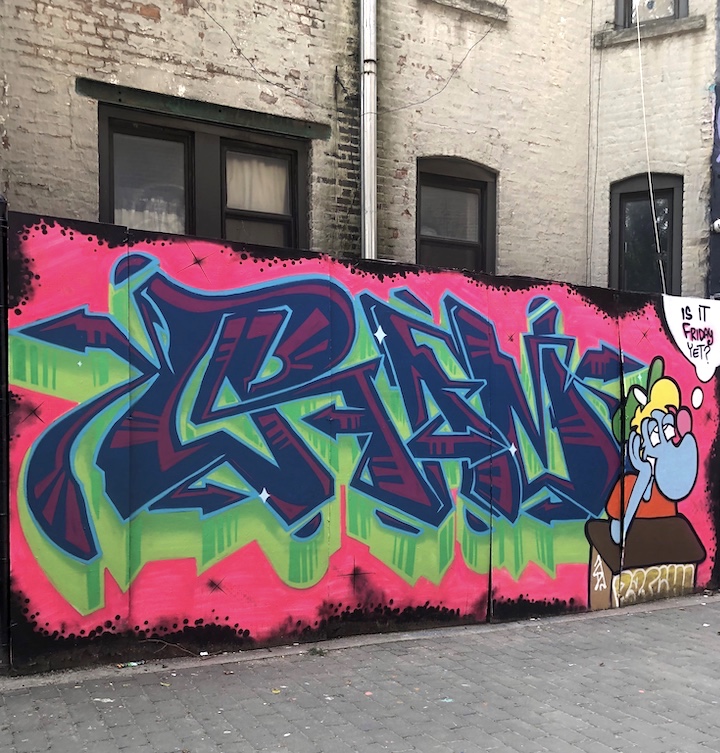 Brazilian artist Binho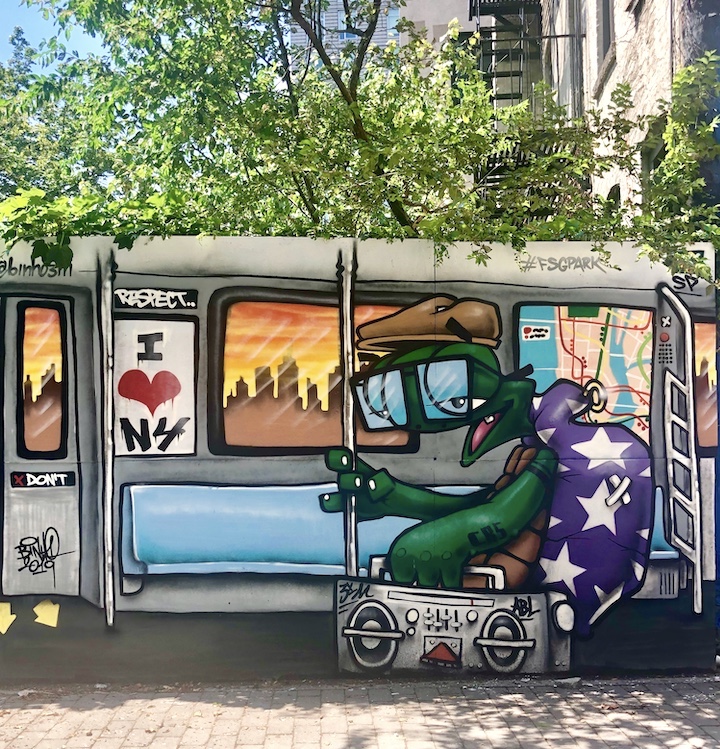 Madrid-based Ramón Amorós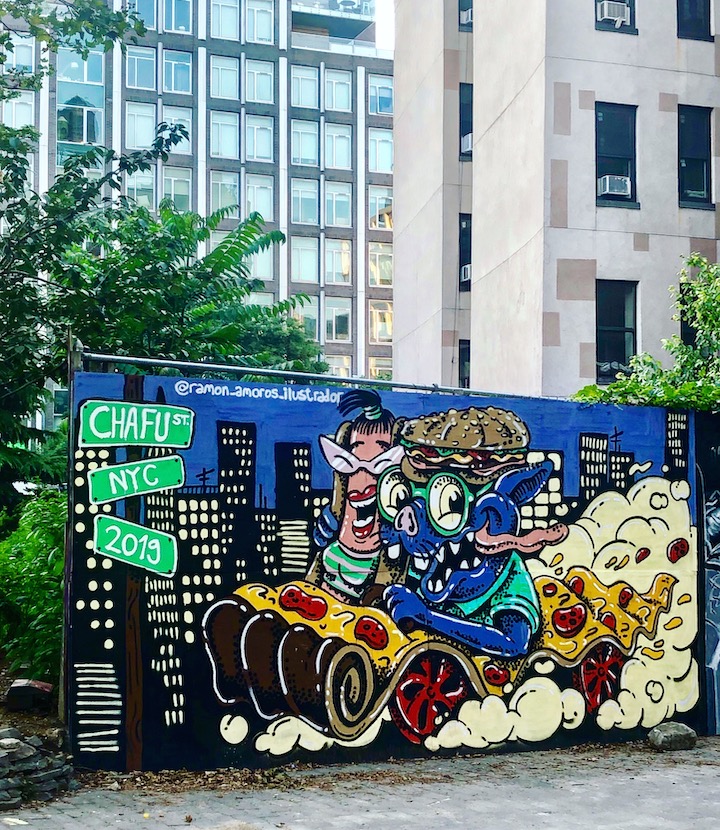 First Street Green Art Park is located at 33 East 1st Street, where the Lower East Side meets the East Village.
Photo credits: 1, 3-7 Lois Stavsky; 2 Ana Candelaria
{ 0 comments }