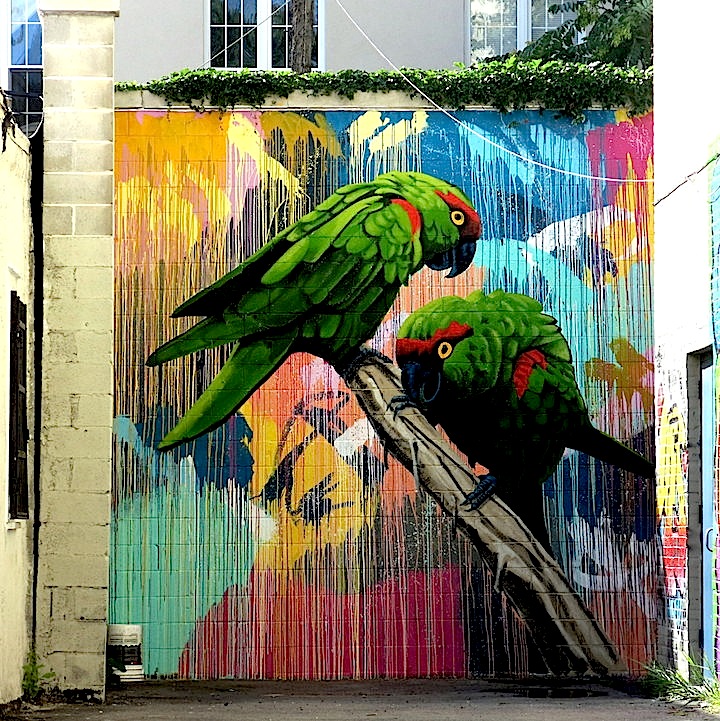 Designed to link artists with schools, Project BrookLYNK has transformed EBC High School for Public Service in Bushwick into an exuberant outdoor/indoor gallery. We recently visited the school and spoke to Project BrookLYNK director, Thomas Gleisner aka Tommy Gee.
What a wonderful space! How lucky these students, teachers and staff members are! What exactly is your role in making this happen? And what is your relationship to this school?
I engage the artists, oversee the execution of the murals and organize a range of activities related to the artworks. I also teach art and Special Education.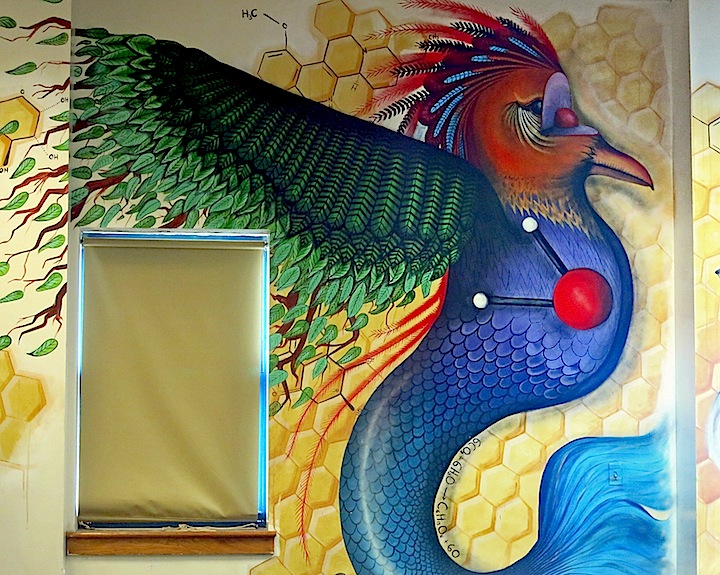 When did it all begin? 
The first mural inside our building, Black Lives Matter — painted by Bevon Brewster — surfaced over four months ago.  Then in June, Melbourne-based artists-in-residence Geoffrey Carran and Rowena Martinich involved our students in painting murals and instructed them in a variety of art activities. Since then, it's been an ongoing project.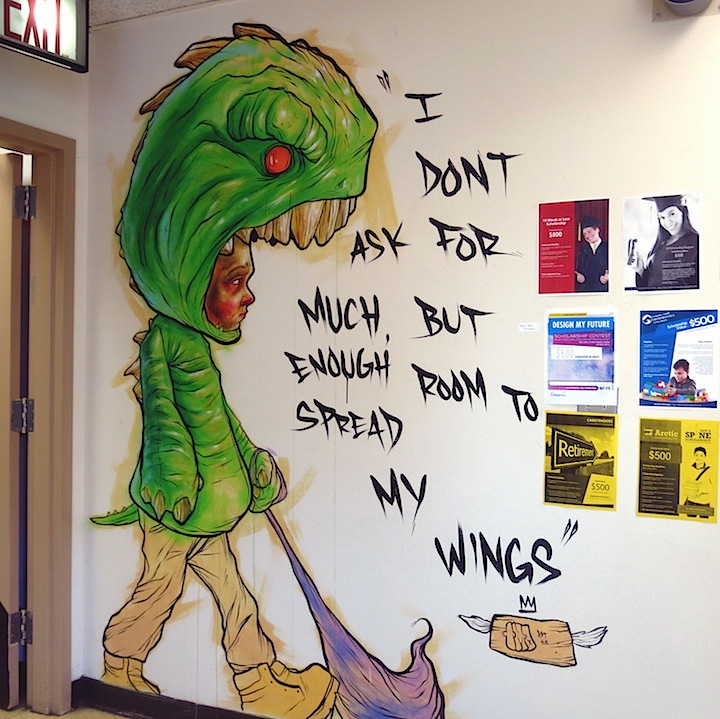 How has your principal responded to this intitiative?
Our principal, Shawn Brown, loves it. I've known him since 2010, when we worked together at another high school in Brooklyn. We share a similar educational vision.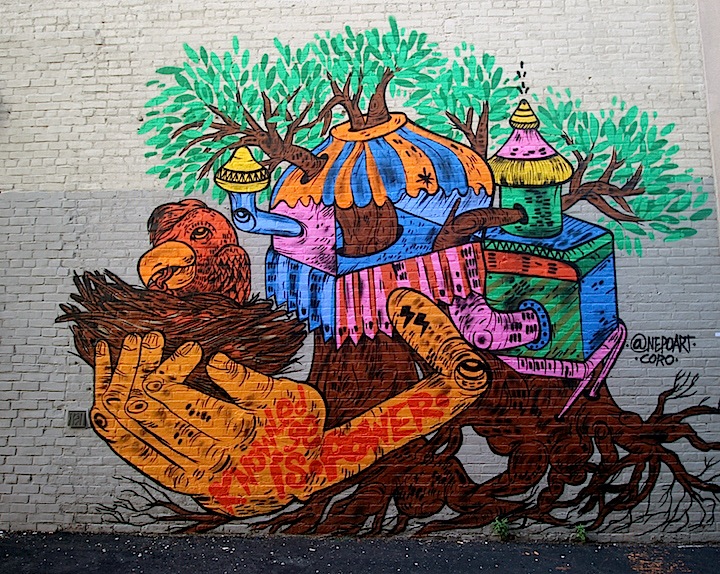 And how have the students and faculty members reacted?
Most haven't seen all of the art yet. But their response to what they did see was positive. The students love it. And the teachers were quite surprised at first, but their response has also been positive.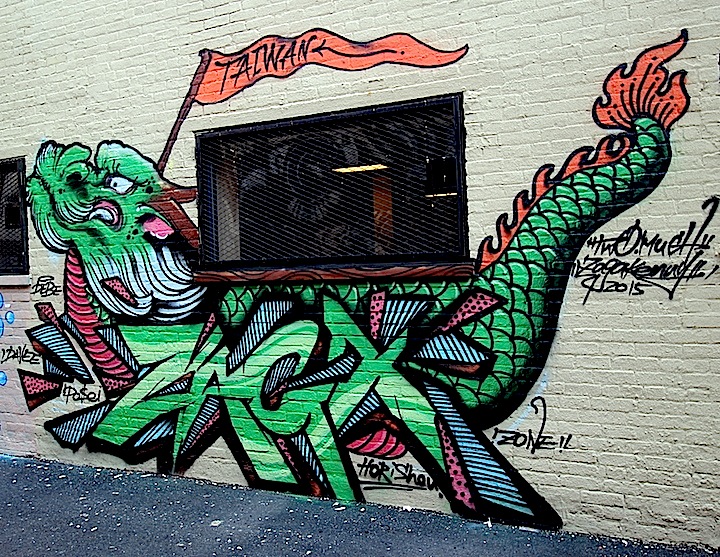 How have you managed to involve so many artists — and so many celebrated street artists?
Some are friends; others are friends of friends, and some are referred to me.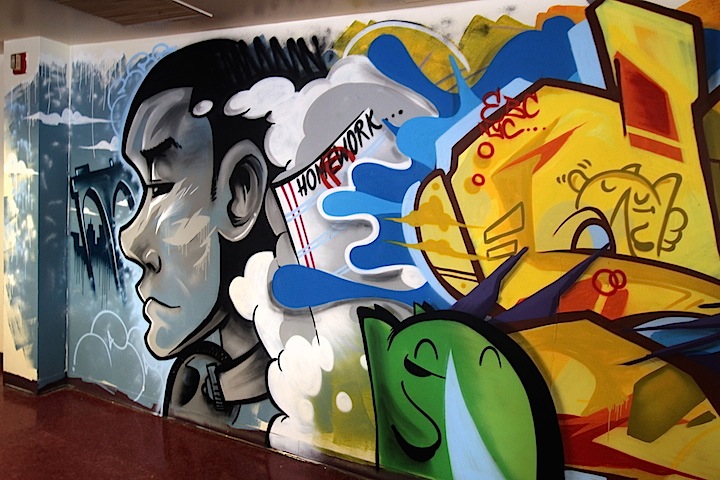 What's ahead?
More murals, more artists' residencies and more community engagement and collaborative projects here at EBC High School for Public Service. And I would, also, like to expand Project BrookLYNK to other schools in the fall.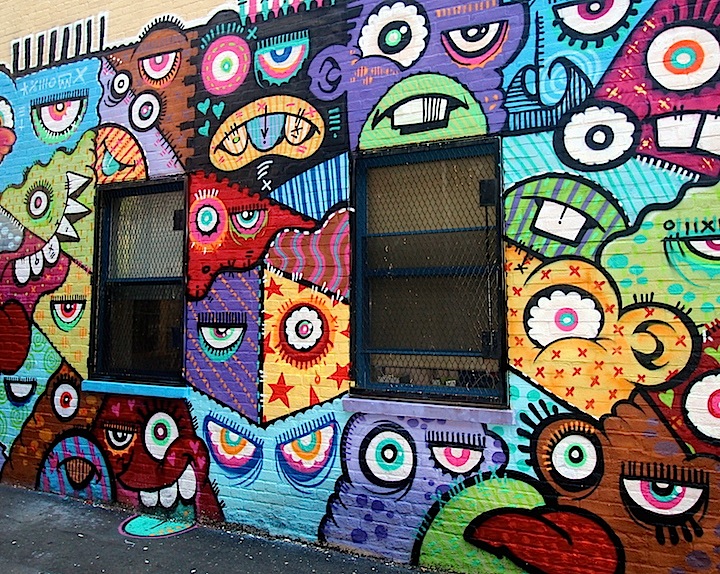 That would be great! We are looking forward to seeing more!
Note: The murals pictured above are a small sampling of the dozens of pieces in disparate styles by local, national and international artists that can be seen inside and outside EBC High School for Public Service located at 1155 Dekalb Avenue in Bushwick, Brooklyn. More info and links here, and keep posted to our Facebook page for many more images.
Murals: 1. Geoffrey Carran and Rowena Martinich 2. D. Gale 3. Rob Plater 4  Nepo 5. Hori Shin 6. See One 7. Phetus
Photos: 1-4 Lois Stavsky; 5-7 Tara Murray