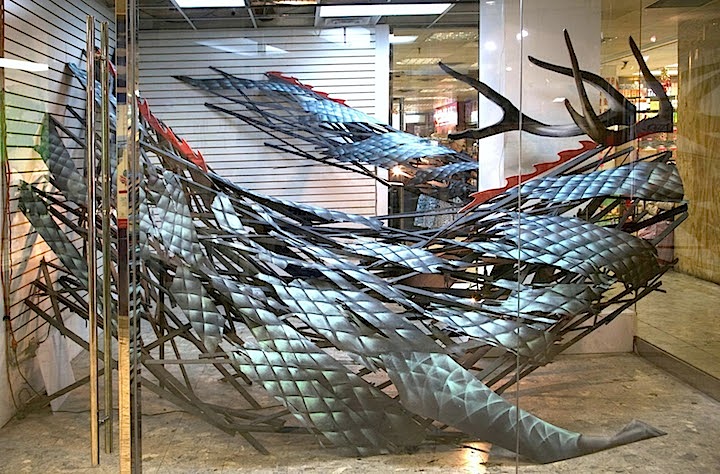 A mythological dragon fashioned by the wonderfully talented Aaron Li-Hill surfaced earlier this month in Chinatown's East Broadway mall. With its movement of wood and paint, it represents the journey of  the migrants who have come to NYC in search of the American Dream, along with the movement of  the "capital and goods dictated by the demands of global economic markets."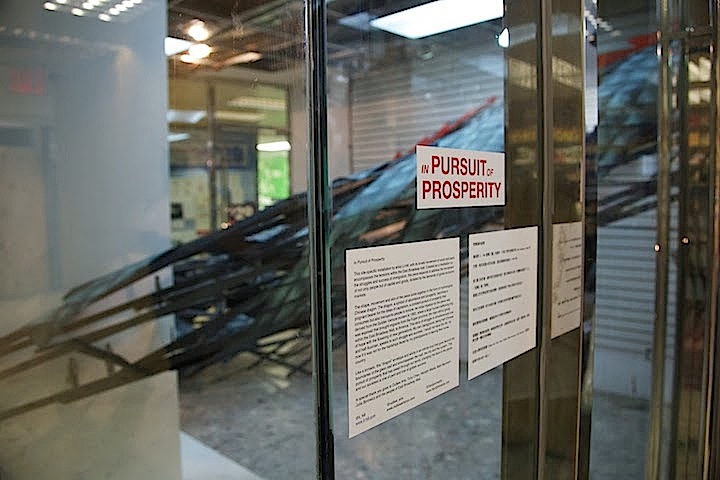 A metaphor for the struggles and successes of immigration, the piece was initially inspired by the 1993 Golden Venture incident that exposed a large human trafficking ring that brought migrants from the Fujian province — the main ethnic group within the East Broadway Mall — to America.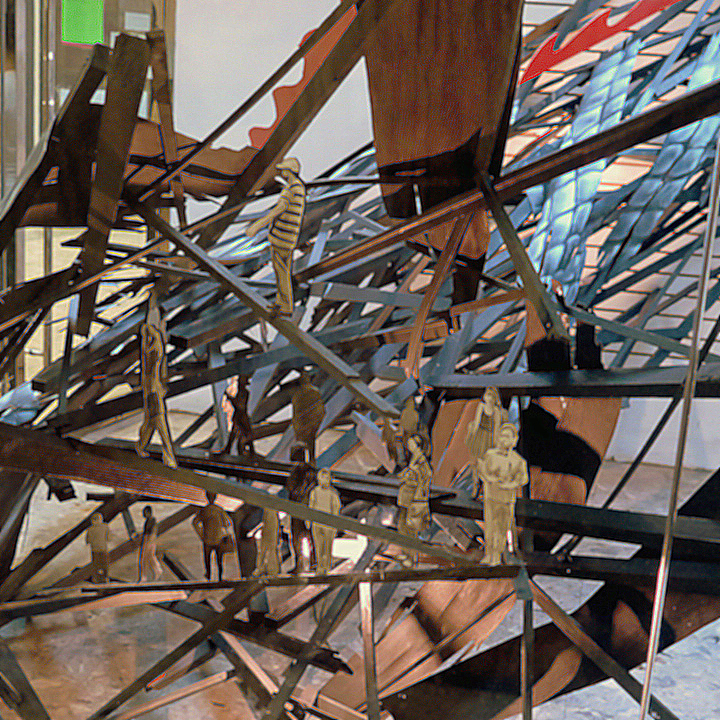 "My own background, being half Chinese and half Austrian, speaks to such struggle and success, " explains Li-Hill, "I would not have the life I do now if it was not for the hardships faced by my grandparents in leaving their home country"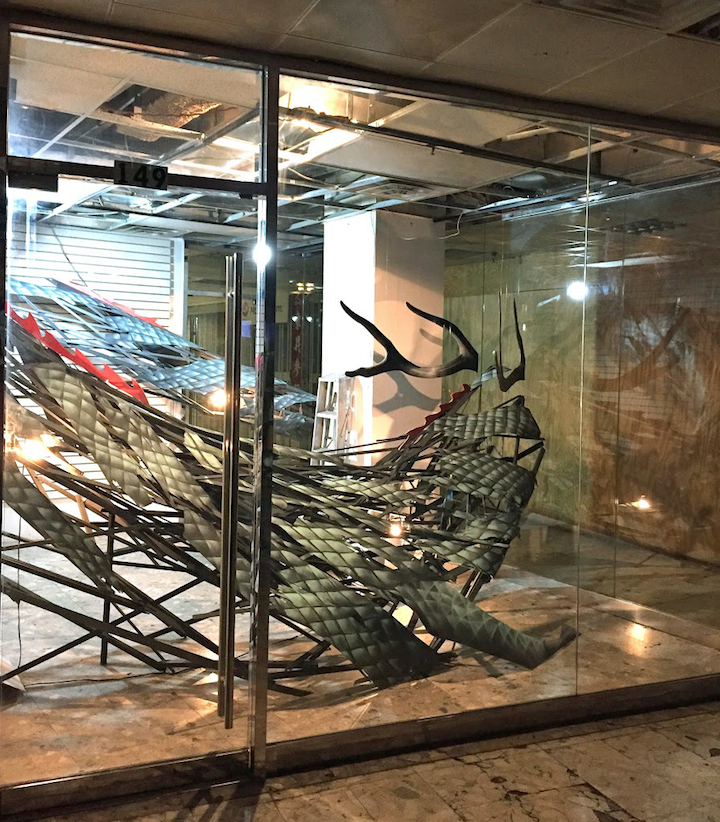 The dragon, a Chinese symbol of abundance and prosperity, aptly represents the American dream, which remains elusive to so many.
You can visit the installation at the East Broadway Mall, 88 East Broadway, Stall 149, in Manhattan's Chinatown.  And you can find out more about this site-specific installation directly from Li-Hill in the video by Hardpin here:

 Photos: 1, 2 & 4 courtesy of the artist; 3 Dani Reyes Mozeson