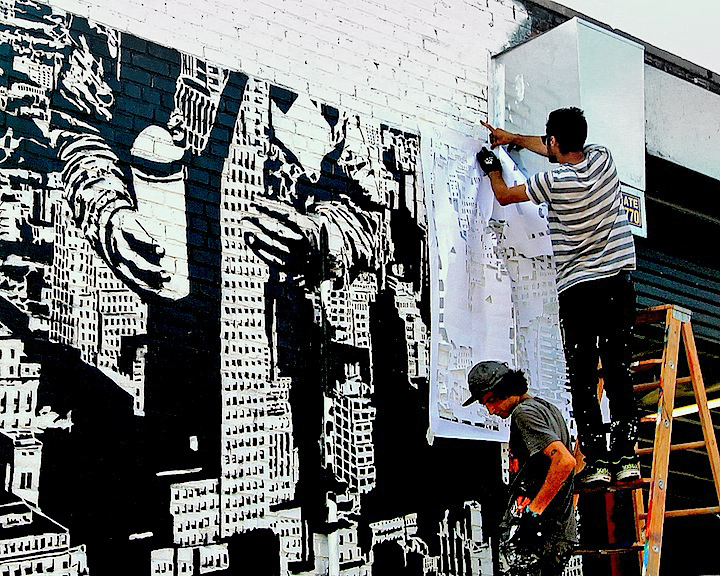 Curated by Ad Hoc Art, the Welling Court Mural Project is once again bringing a wonderfully diverse array of public art to Welling Court and its neighboring blocks in Astoria, Queens. Here is a sampling of what's been happening as artists ready for today's official launch: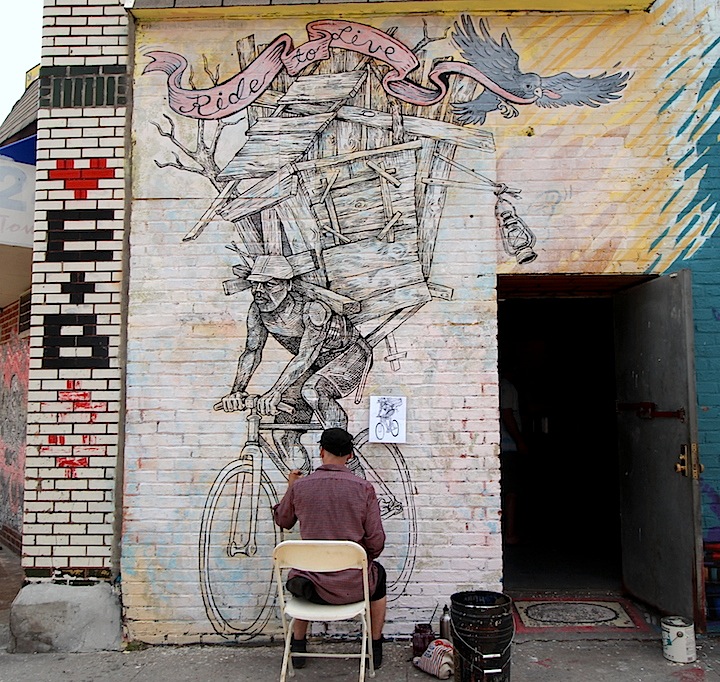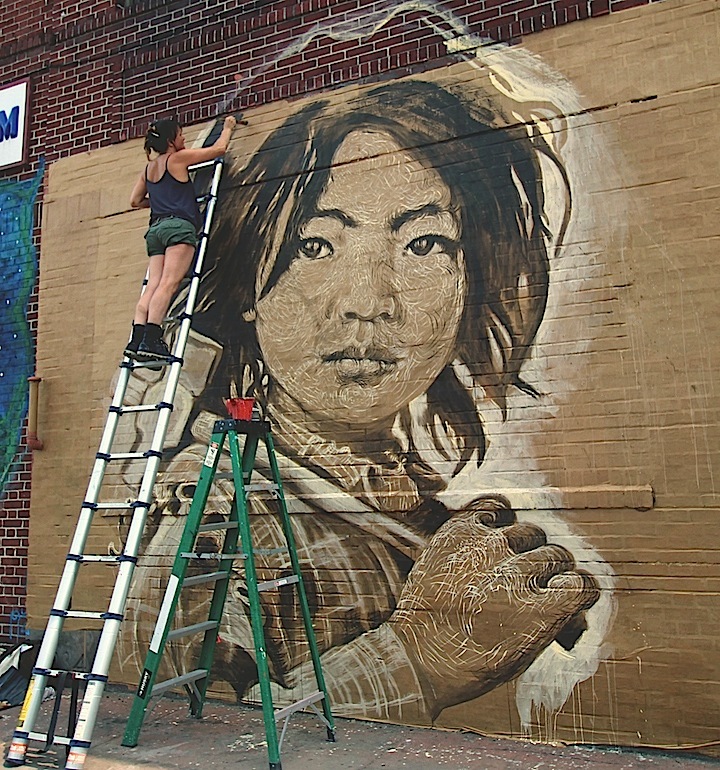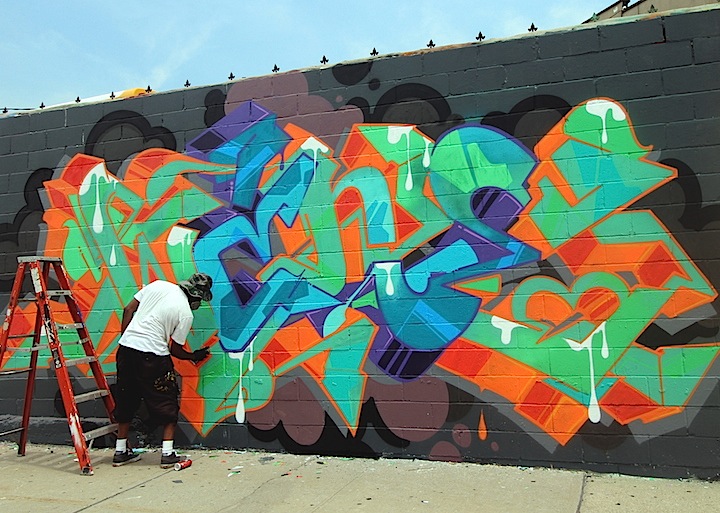 RRobots and Evan Cairo to his right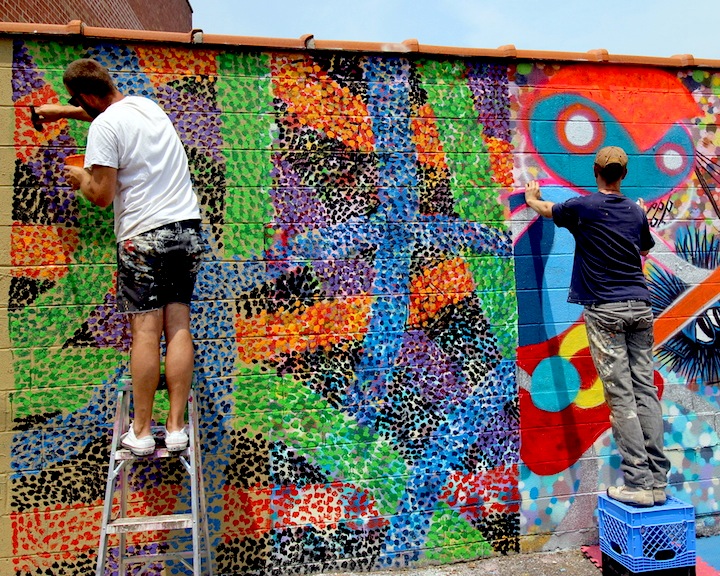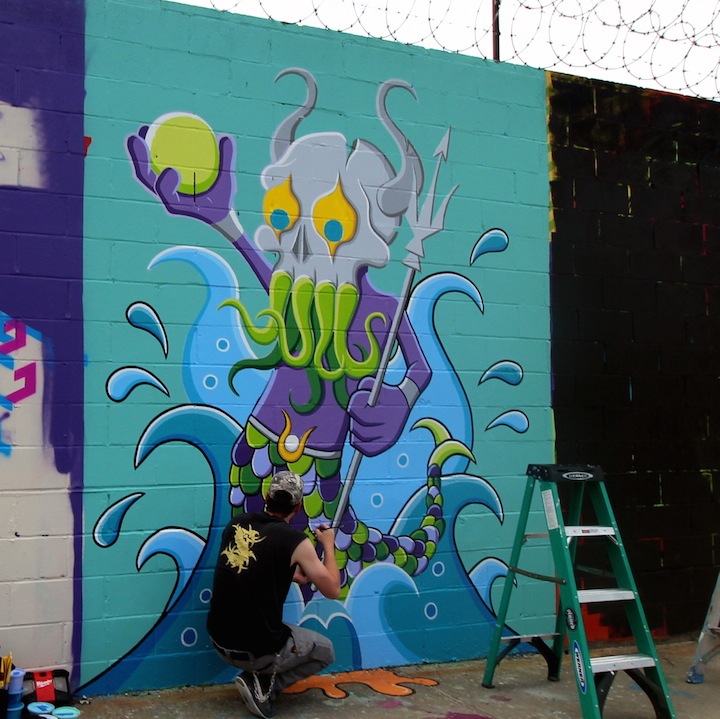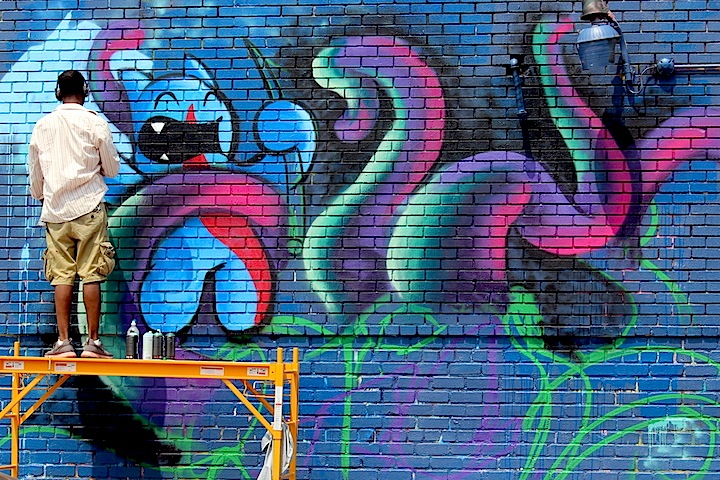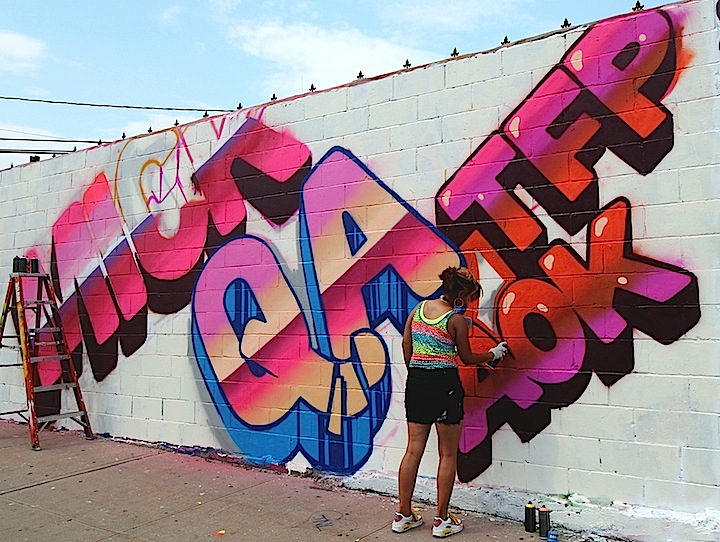 The 6th Annual Welling Court Mural Project officially opens with a block party today, Saturday, June 13, at 30th Ave & 12th Street from 12-8PM.
Note: First image is of Icy & Sot.
All photos by Tara Murray.