Yesterday was another busy day at the Bushwick Collective, as a range of local and global artists prepared for today's block party. Here's a glimpse of the action, which continues today:
French graffiti artist Mist joins Crash and Tats Cru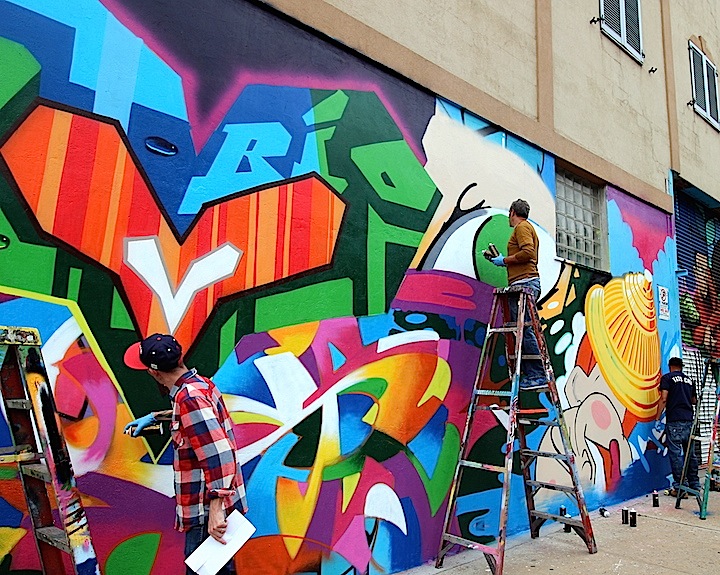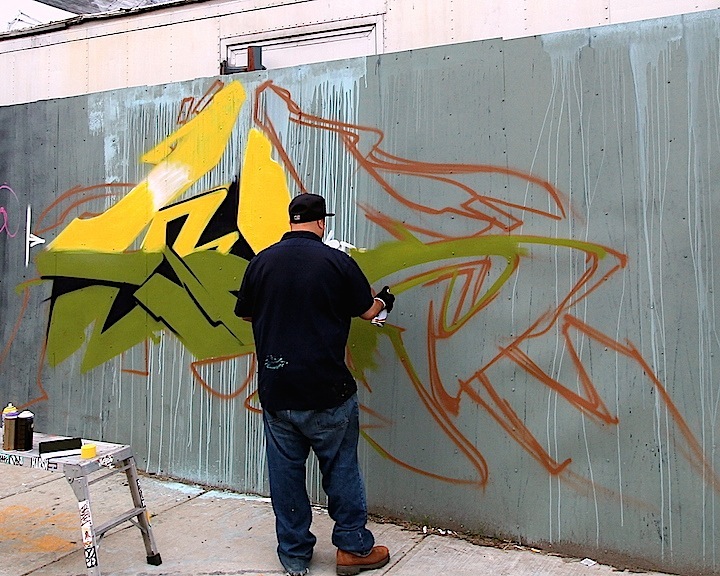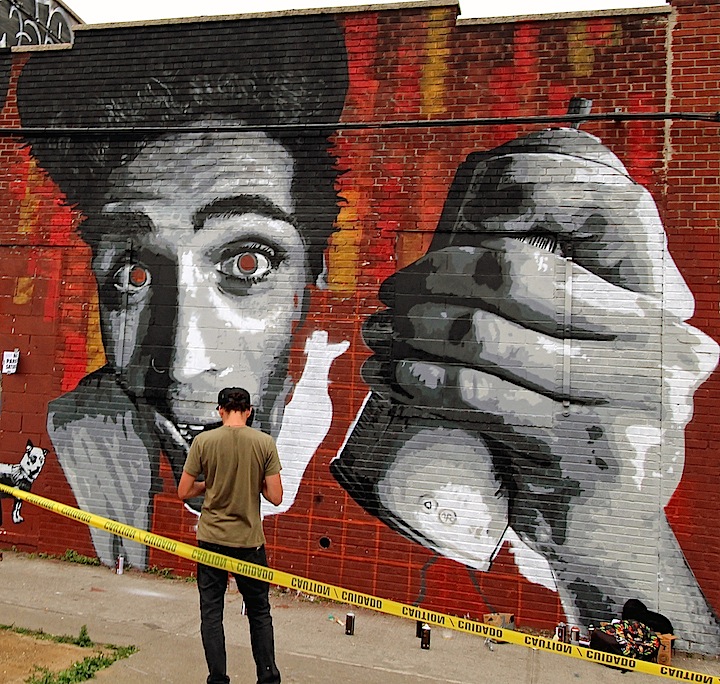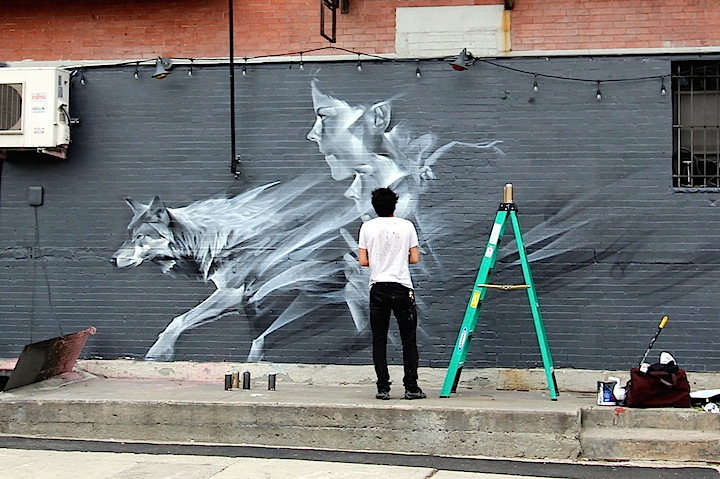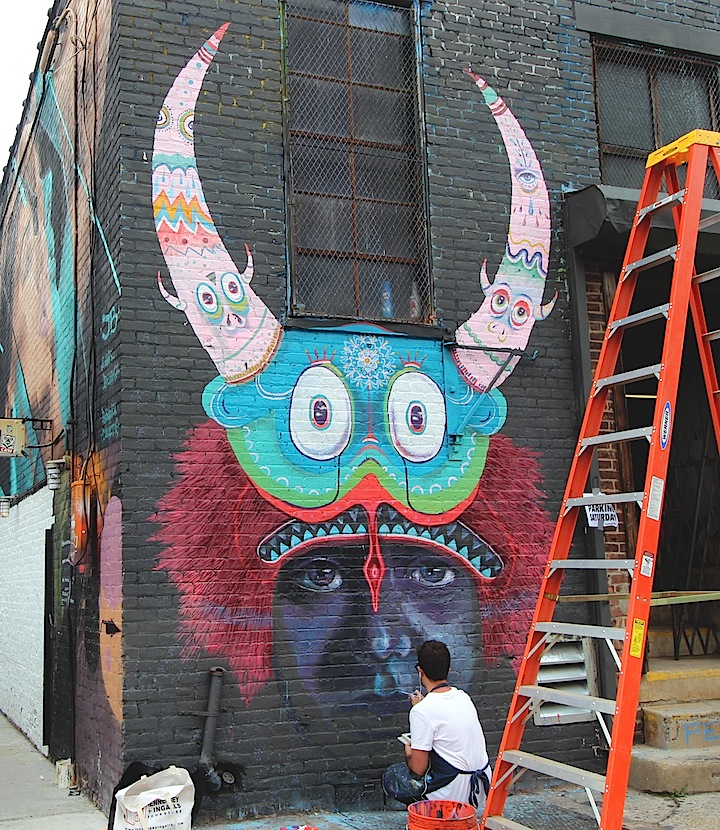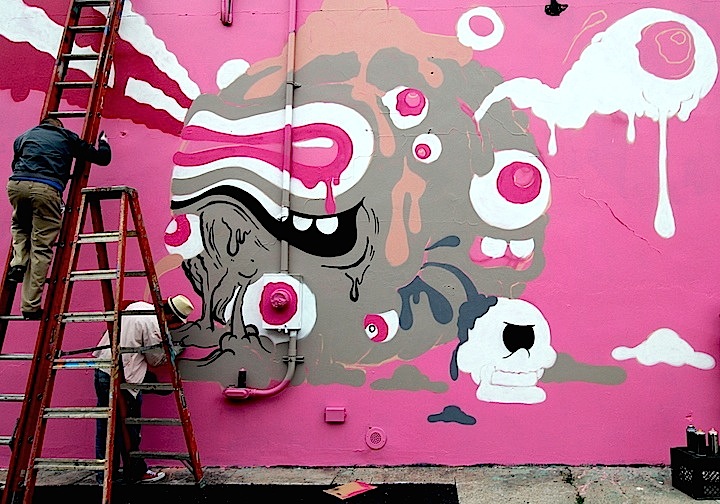 And, yes, today's the big day!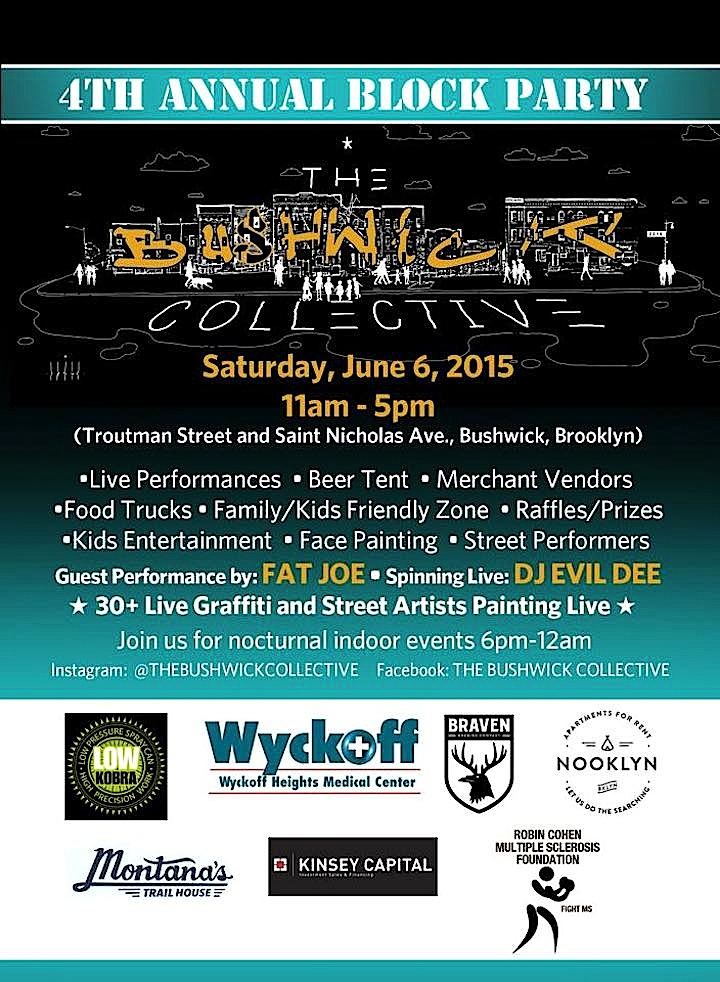 Note: And for background information about the Bushwick Collective and its founder Joe Ficalora, be sure to check out this this short video, produced for the Tribeca Film Festival, if you haven't already.
All photos by Tara Murray