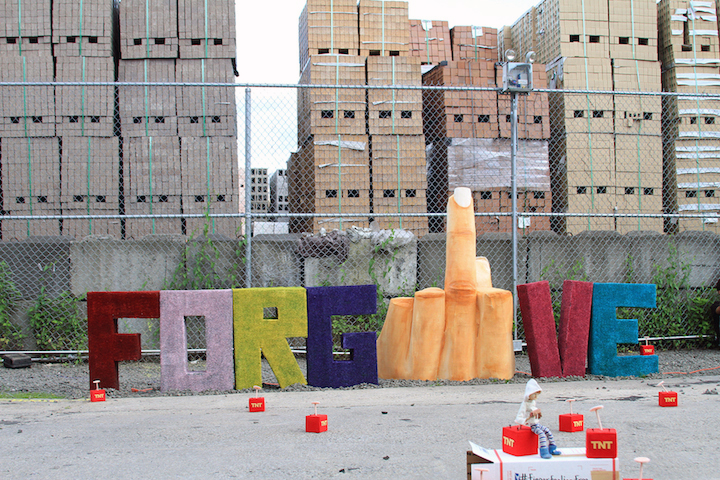 The Studio Street Home duo — Colombian native Yeimi Salazar and Puerto Rican native Melvin Sanchez — began collaborating six years ago, soon after they met in NYC. Their first solo exhibit will open tomorrow and Saturday at Exit Room NY during Bushwick Open Studios. While visiting Exit Room last week, we had the opportunity to speak to its art director Daniela Zoe.
It's great to see Exit Room NY so alive again! What a wonderful home for Studio Sweet Home's first solo exhibit!
Yes! To coincide with Bushwick Open Studios, I wanted to feature artists with a unique multidisciplinary approach. And I'm delighted to host Studio Sweet Home here at Exit Room NY, as Juguetería/Toys Warehouse is a great opportunity for the artists, our space and the public.


Can you tell us something about this upcoming show? What will Juguetería/Toys Warehouse feature?
There will be paintings, installations, sculptures, video projects, and performances. There will be something for everyone – as Juguetería/Toys Warehouse is not just an art exhibit, but an interactive experience.  A participatory performance will be held at 7pm on both opening days.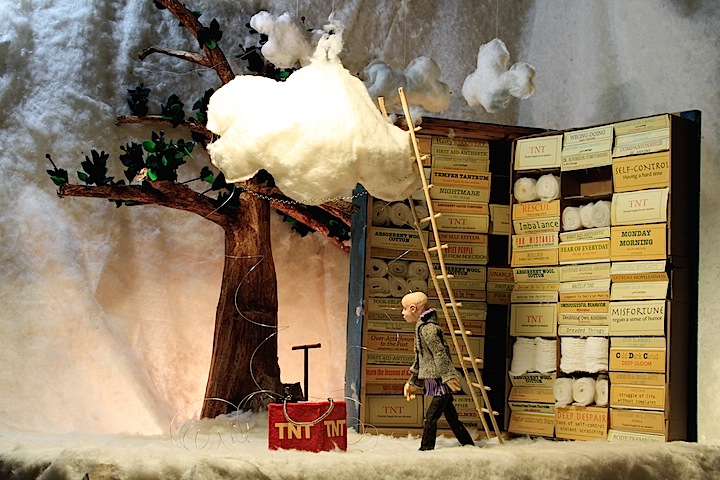 Have you worked with Studio Sweet Home artists Yeimi Salazar and Melvin Sanchez in the past?
Yes, they have participated in group shows before here at Exit Room NY.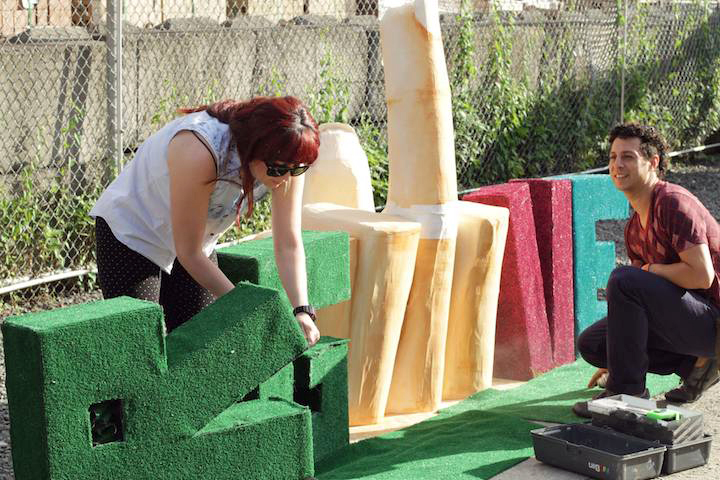 What was it about Yeimi Salazar and Melvin Sanchez that initially drew you to them?
Their mastery of their craft, their talents and their versatility.  And I love the way their works attract participants.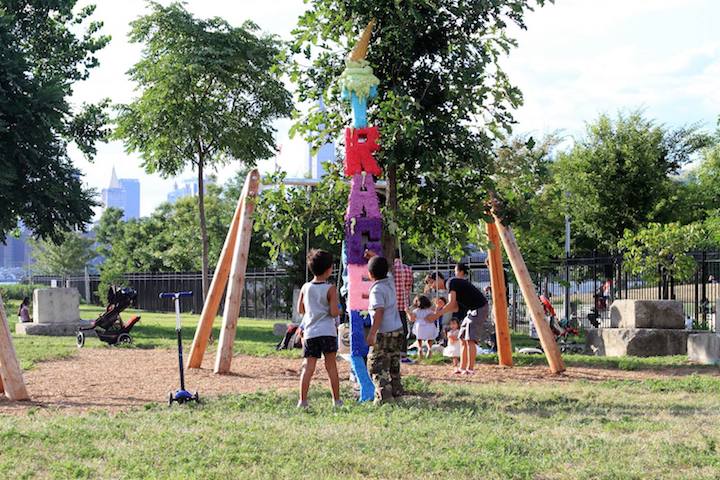 What do you expect those who visit the show to take away from it?
The constructed objects and scenarios are certain to engage the viewer's senses. There will be so much to see, stories to hear and objects and people to touch. And there are many subtle, suggestive, somewhat ironic, messages.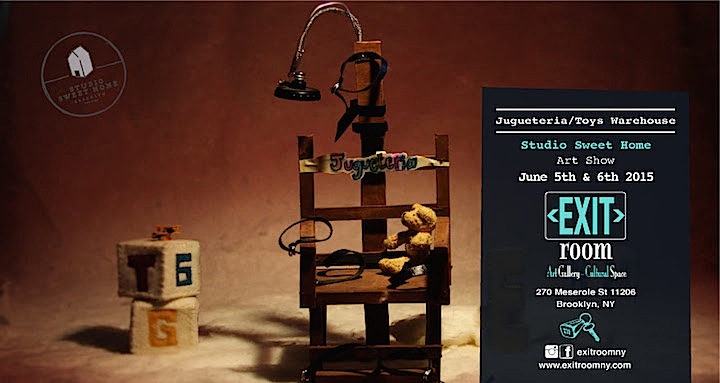 What's ahead for Exit Room NY?
We are expecting a visit from a legendary street art crew in August. We will keep you posted!
It sounds great! Good luck! We are looking forward to it all!
Note: The exhibit's opening will take place tomorrow and Saturday, the first two days of Bushwick Open Studios. The exhibit will then continue until June 26. Gallery hours are Wednesday to Friday from 5:30pm to 8:30pm.  EXIT Room is located on 270 Meserole Street, a short walk from the Montrose stop on the L train.
Interview conducted by City-As-School intern Diana Davidova. All photos courtesy Studio Sweet Home and Exit Room NY.