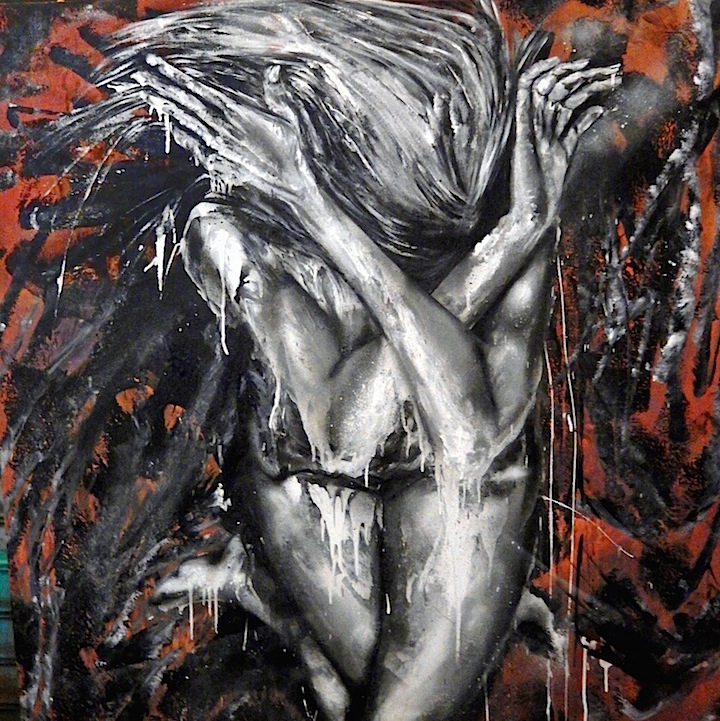 Exuding beauty, decay and fear, the extraordinarily atmospheric The Beautiful Decay of Fear opens Friday at 12pm. We visited yesterday evening and got a glimpse of the installation in progress. Here are a few close-ups:
Another image by curator N Carlos J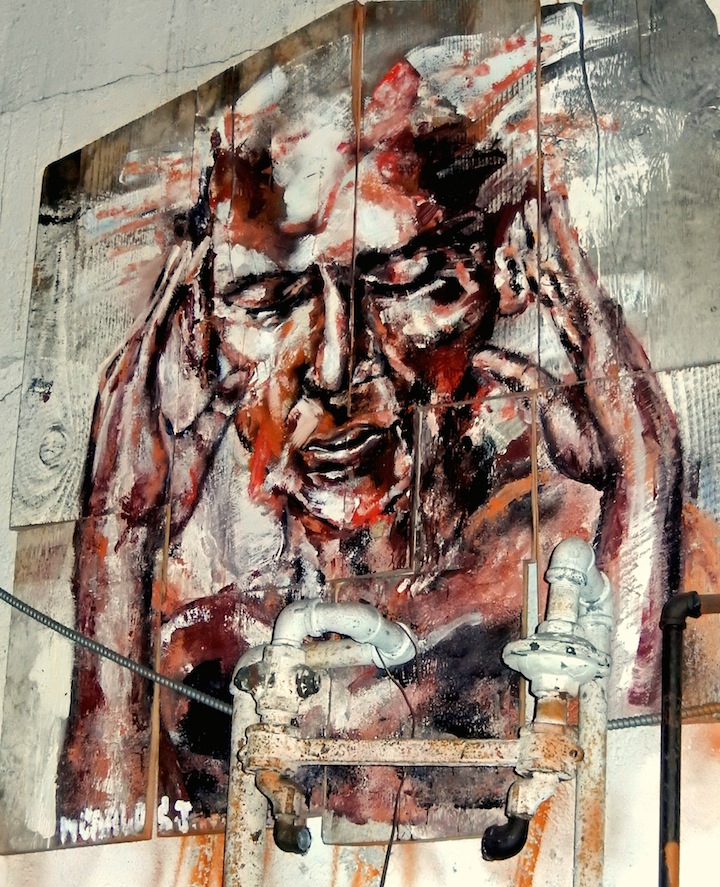 Kirby Santos, close-up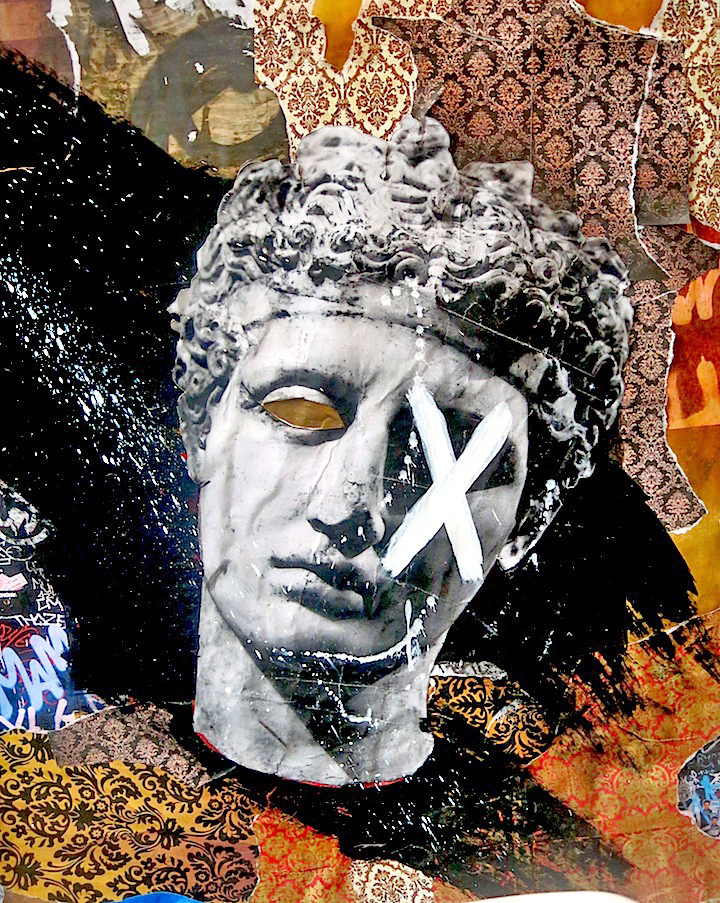 Justin Carty, close-up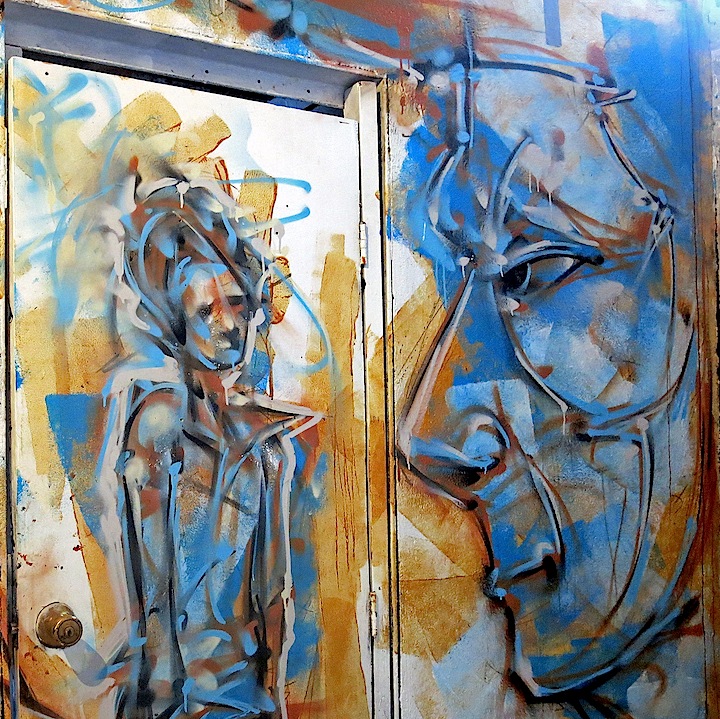 Danielle Mastrion at work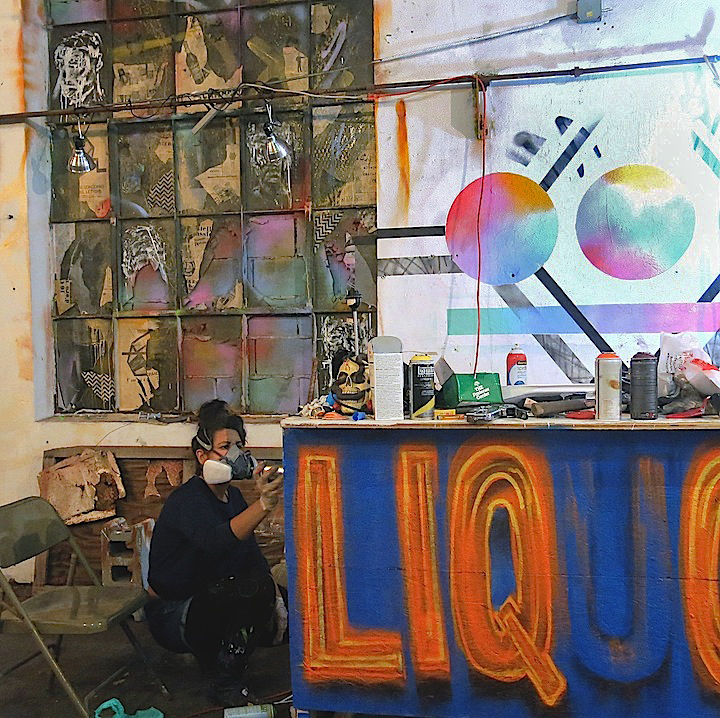 The site of the exhibit is 225 Starr Street, where you will be greeted by a masterful outdoor mural by the wonderfully talented Ben Angotti.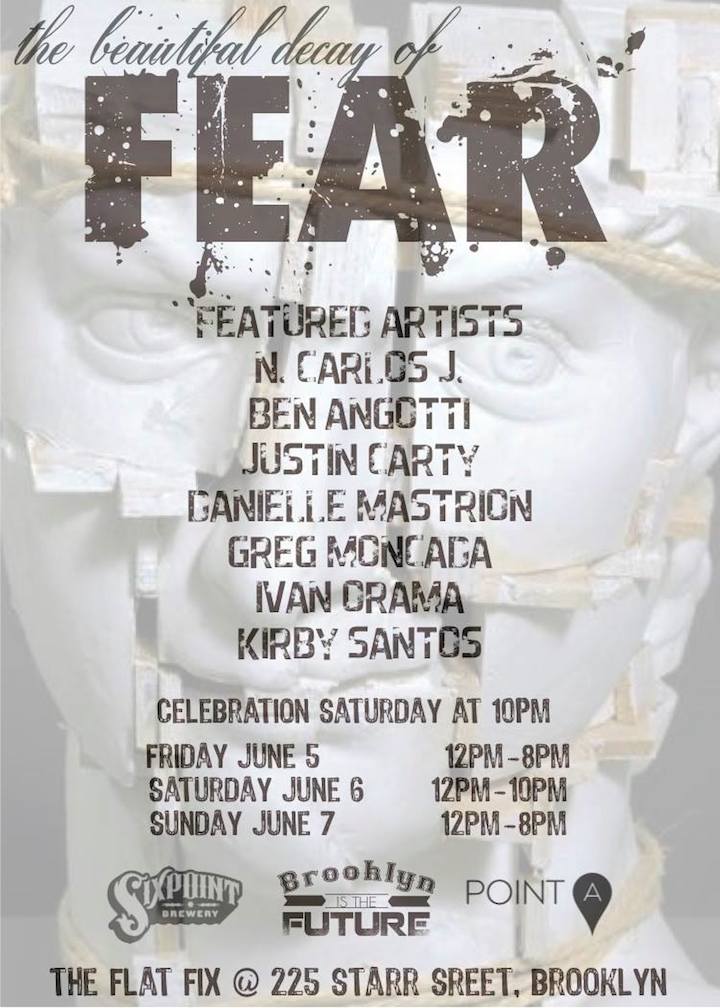 Photos: 1 & 2 City-As-School intern Diana Davidova; 3-5 Lois Stavsky