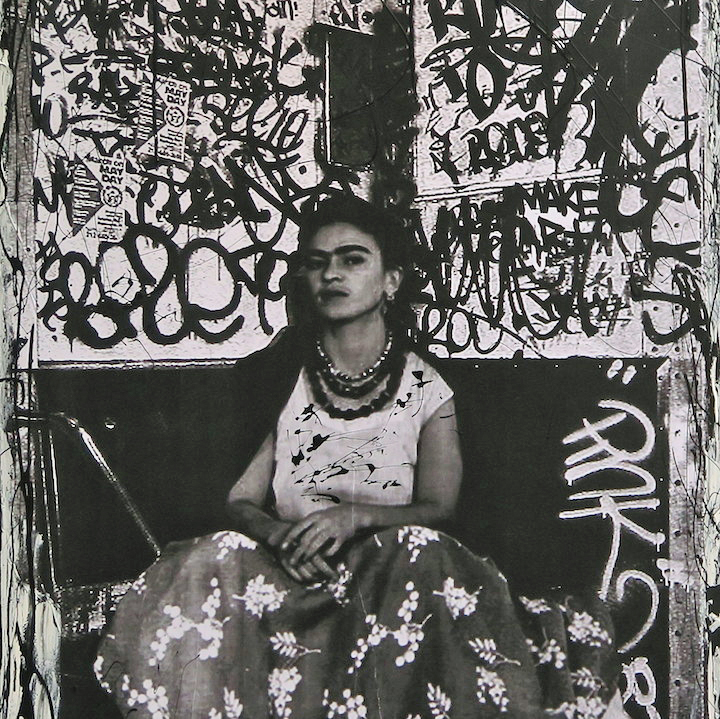 Highlighting the impact that Mexican civilization has had on other cultures, The Impact Show, El Momento del Impacto, presents a stunning array of artworks that reflect various aspects of the Mexican experience. Here are a few more images that can be seen in the backyard garden of the lovely Cafe de la Esquina in Williamsburg, Brooklyn.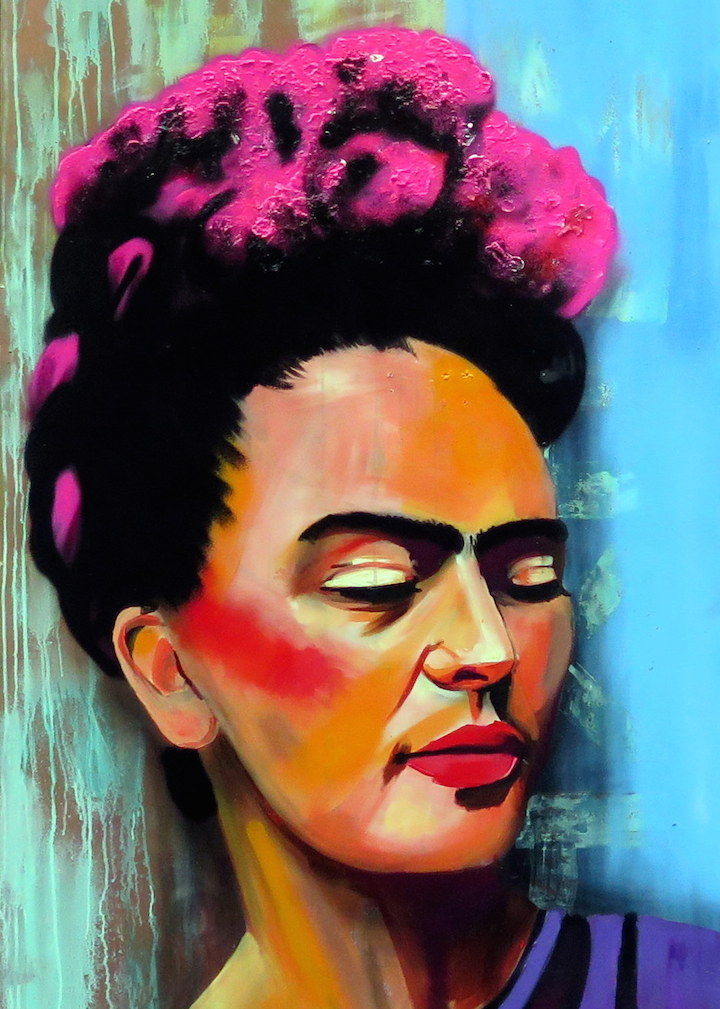 Esteban del Valle, close-up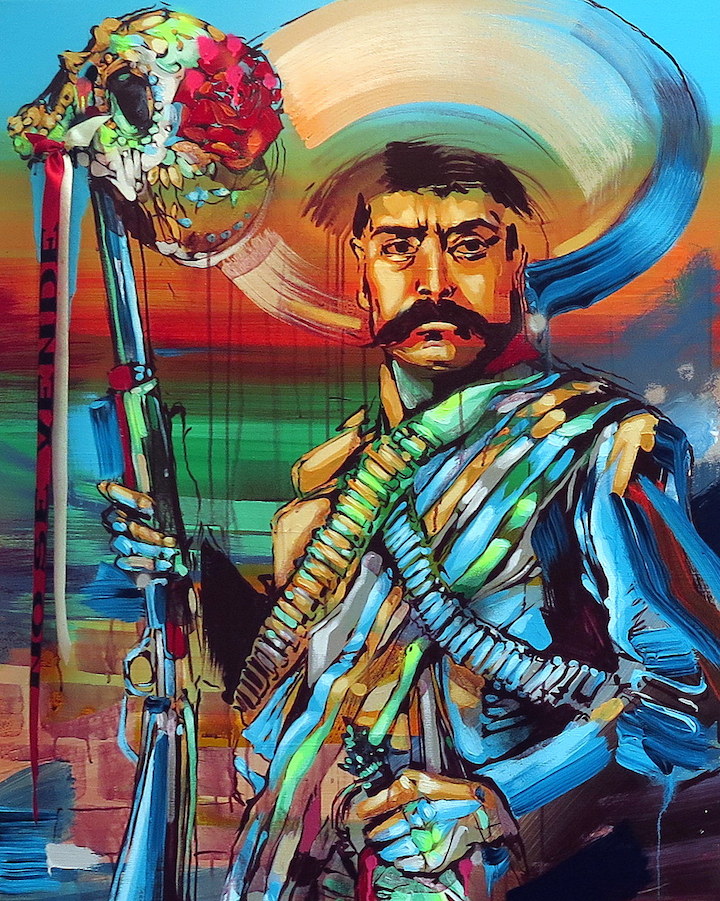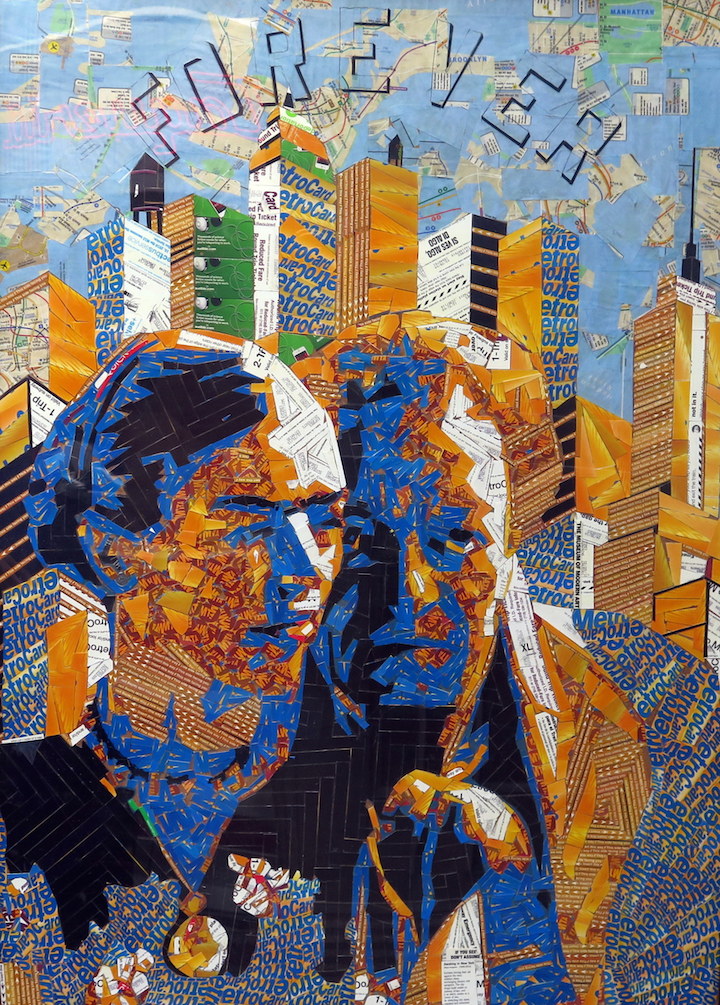 Albertus Alburg, close-up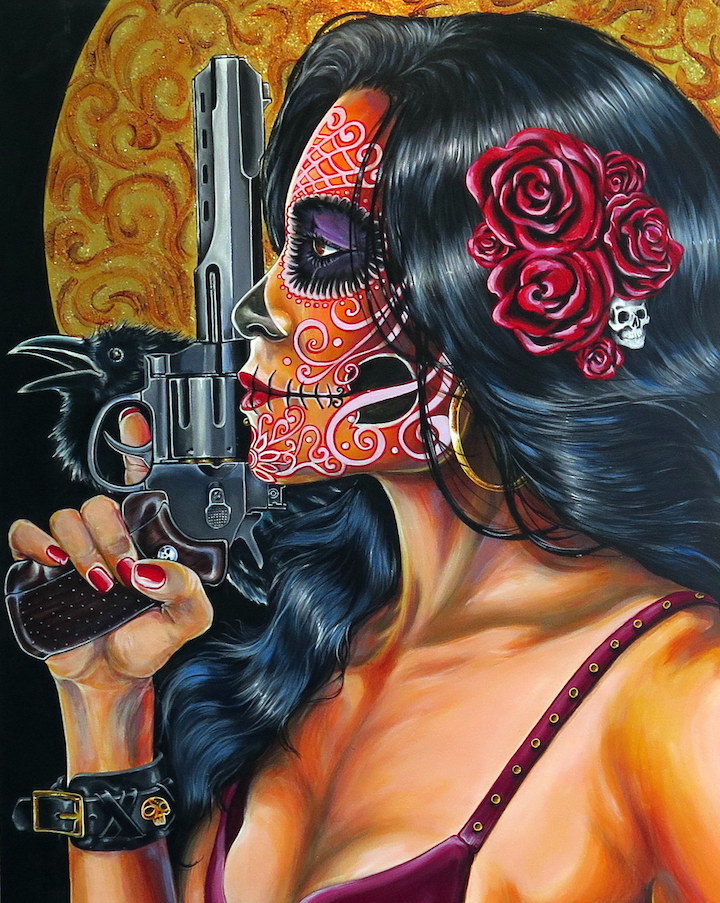 Curated by Savior Elmundo and Frankie Velez, the Impact Show remains on view for the next several weeks — with a closing party 7-10pm on Thursday, June 25 — at 225 Wythe Avenue, a short walk from the Bedford stop on the L train.  
Note: First image is a close-up from  Savior Elmundo's Frida.
Photos: 1 – 6 Dani Reyes Mozeson and 7 Lois Stavsky