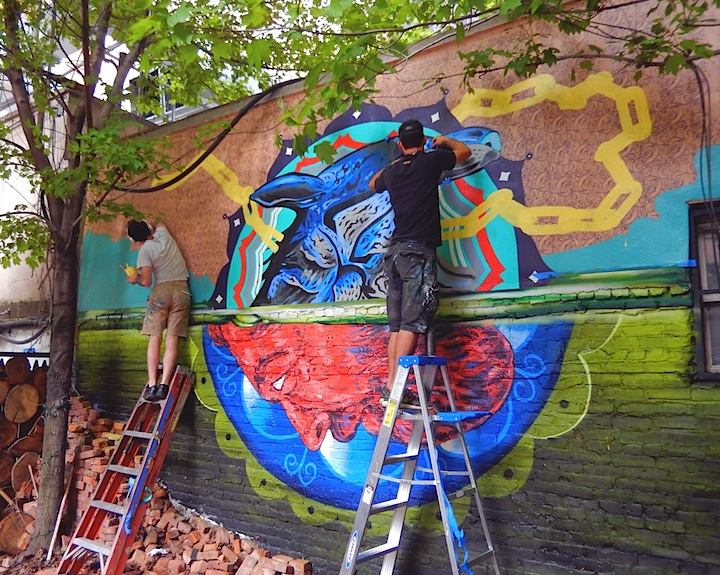 We stopped by the Henley Vaporium earlier this week to watch two of our favorite artists — NDA and Iena Cruz — as they were collaboratively painting a huge wall in the splendid backyard garden at 23 Cleveland Place. We also had the opportunity to speak to Kimyon Huggins, the curator of the newly launched Secret Garden Series.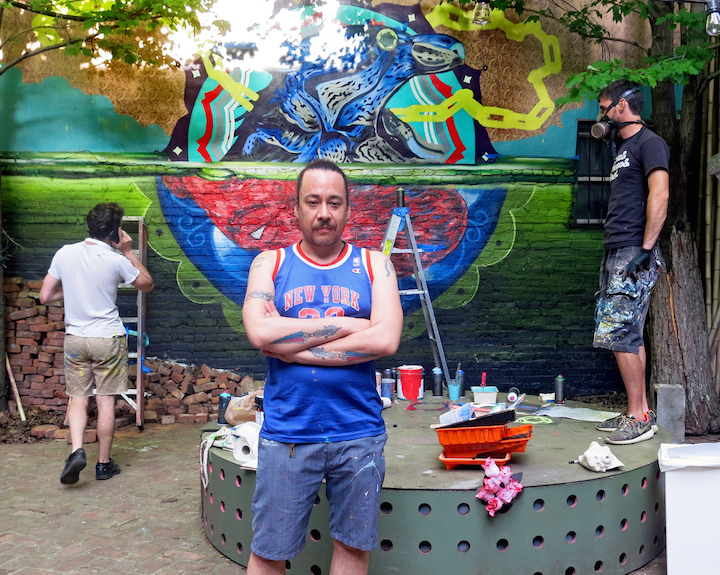 This looks fabulous! Just what is the Secret Garden Series?
Beginning this month and continuing through late fall, several leading street artists and muralists will spend one week each month collaboratively painting the back wall of the garden at 23 Cleveland Place.  During that week, visitors to the Henley Vaporium will be able to watch the artists in action. And at the end of the week, a reception will be held to unveil the final work and to celebrate the artists.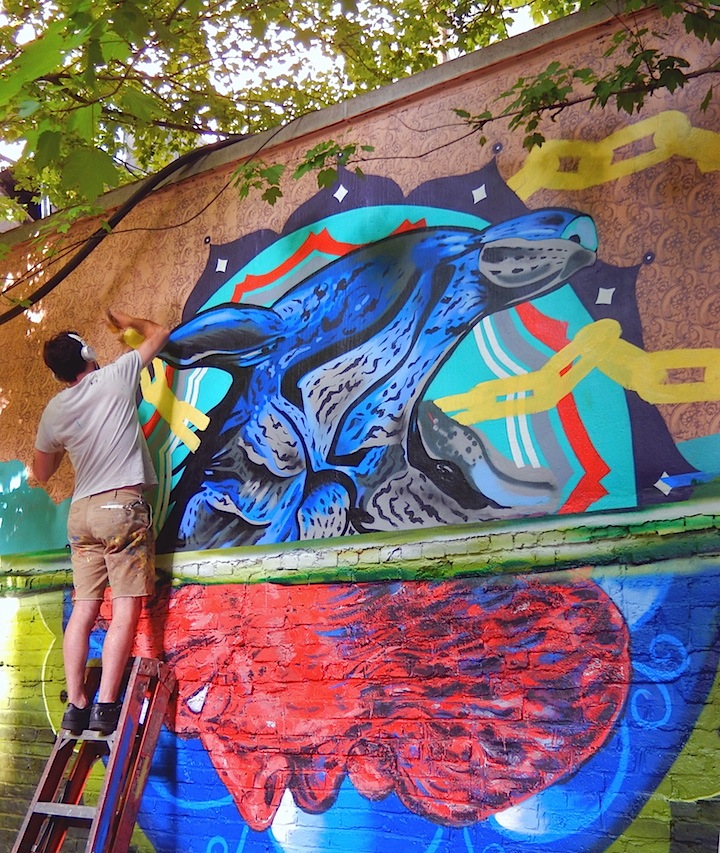 Your first public reception takes place this Saturday, May 16. What can visitors expect?  
They can expect, of course, to meet and socialize with the artists and view the completed murals. They can also expect music by such DJs as DJ Jaclyn, KC and the Real Christiano?, along with food and drink. And they will find themselves among a great community of artists, art lovers, patrons and tourists from throughout the globe.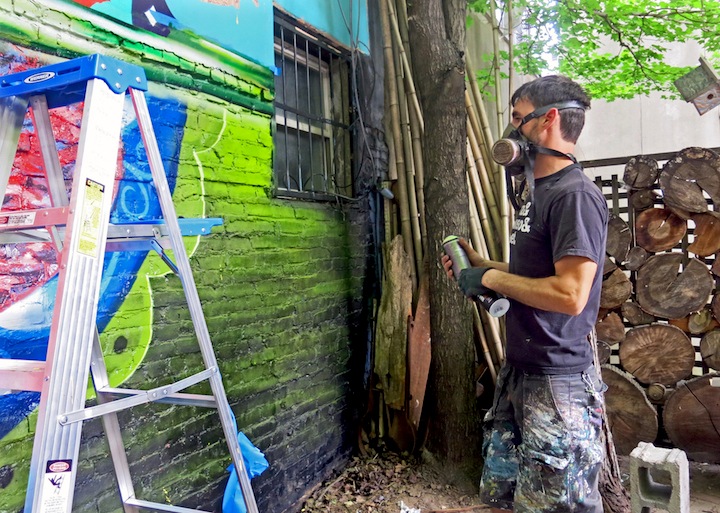 How did you discover this particular venue? It is lovely.
The owners are friends and I like their anti-establishment vibe. The Henley Vaporium is part retail store, part education center and part social hub. Featuring a huge lounge, performance space and outdoor garden, it is ideal. Each month smaller works of art by each of the artists will be displayed inside the Henley Vaporium. Along with limited edition photographs of the completed murals, they will be made available for purchase online, with 10% of the proceeds going to public arts advocate StreetArtNYC and vape industry advocate SFATA (Smoke-Free Alternatives Trade Association).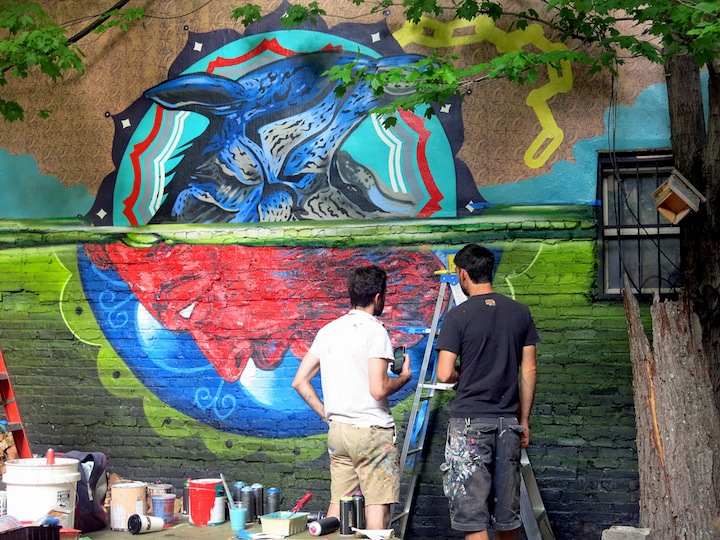 Which artists can we expect to see in the months ahead?
Other artists already lined up include GILF and Ivan Orama in June and Elle and Vexta in July.
It sounds great! We are looking forward to it all.
Note: The Henley Vaporium is located between Spring and Kenmare Streets and is easily accessible by public transportation.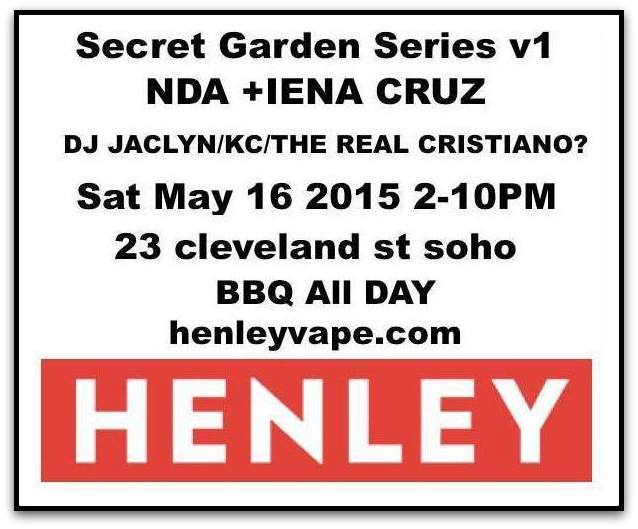 Interview and photos 2, 4 and 5 by Lois Stavsky; photos 1 and 3 by City-as-School intern Diana Davidova