Woodward Gallery's first exhibit of 2015 presents a wonderfully diverse selection of works in a range of media by 20 contemporary artists. Among those artists featured are several with special appeal to us street art aficionados, as their artworks have also surfaced in public spaces. Here's a sampling:
Moody, Mixed media on album cover, 2015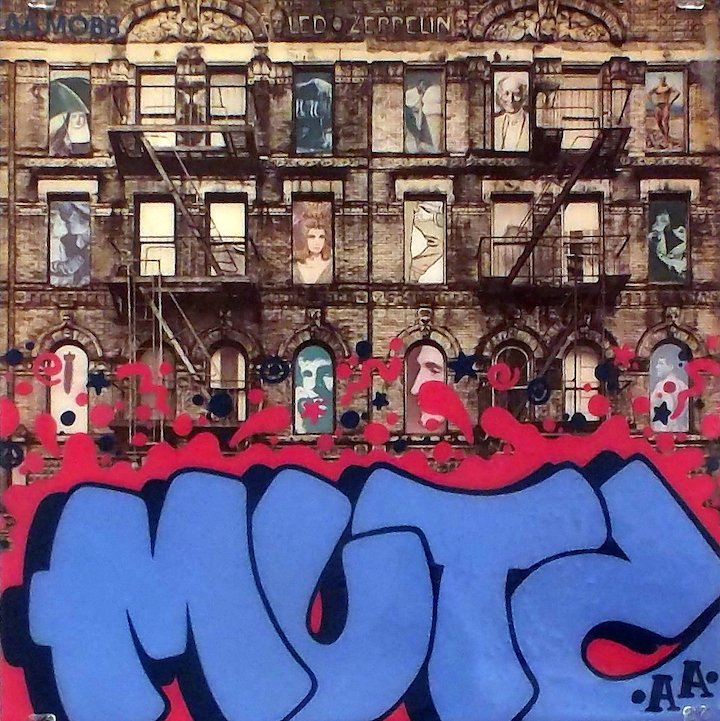 Darkcloud, The End Times, Spray paint, enamel and resin on foam core, 2014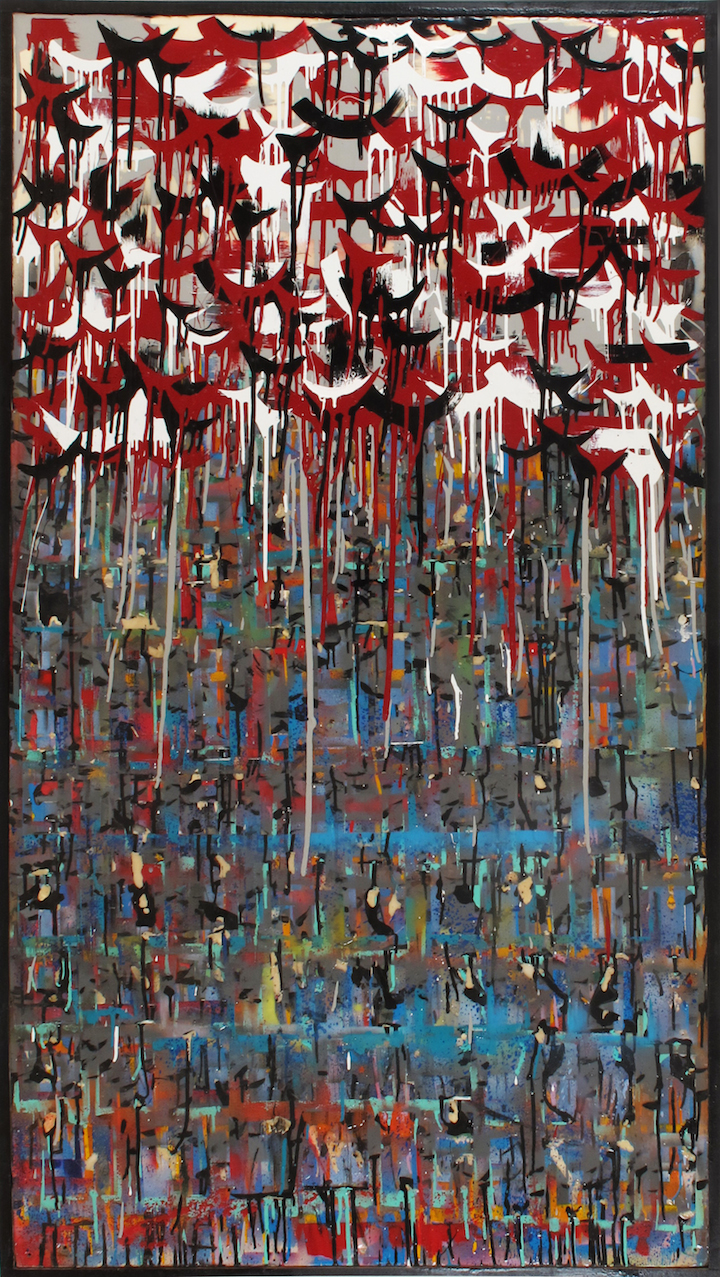 Darkcloud, close-up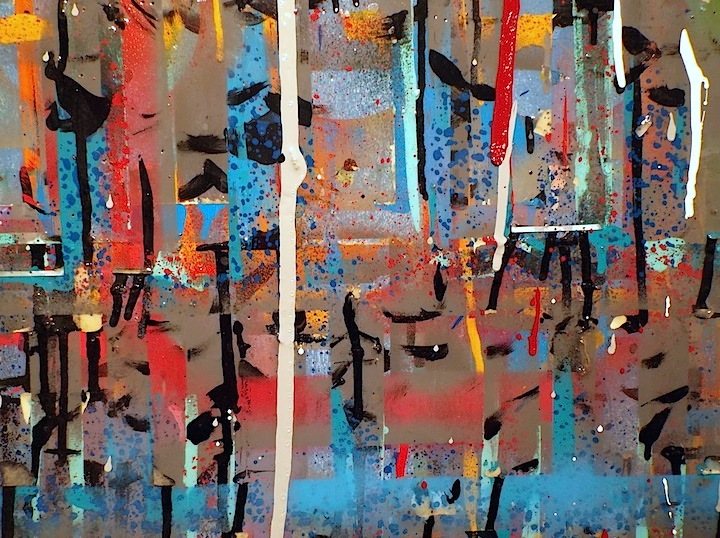 Kenji Nakayama, Naked Lunch, Acrylic on wood, close-up, 2012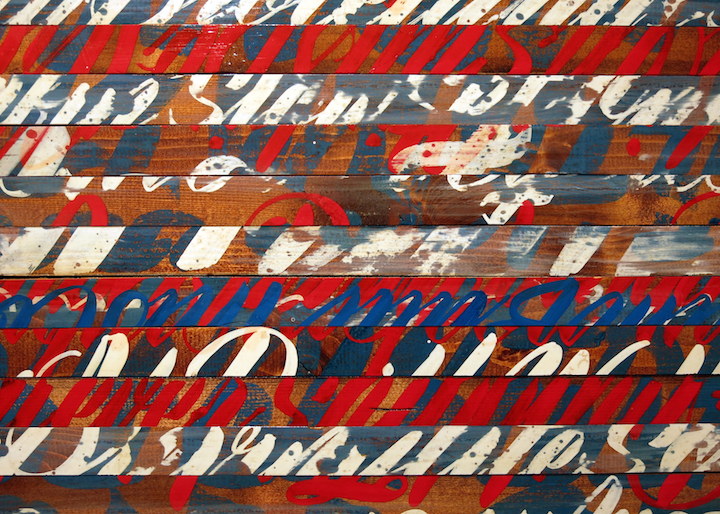 Cycle, Rex vs Rex, Acrylic on canvas, 2013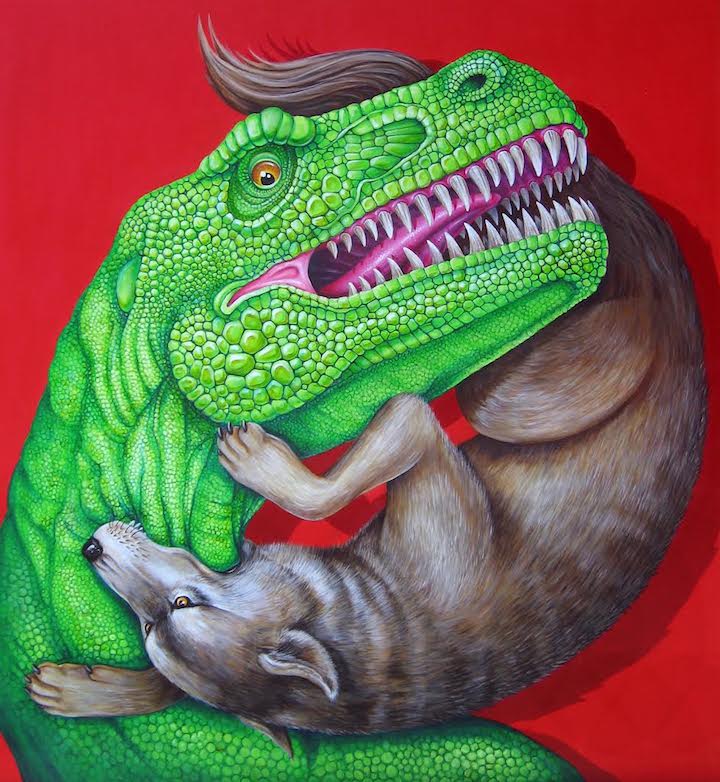 stikman, Threaded, Acrylic on plexiglass, 2014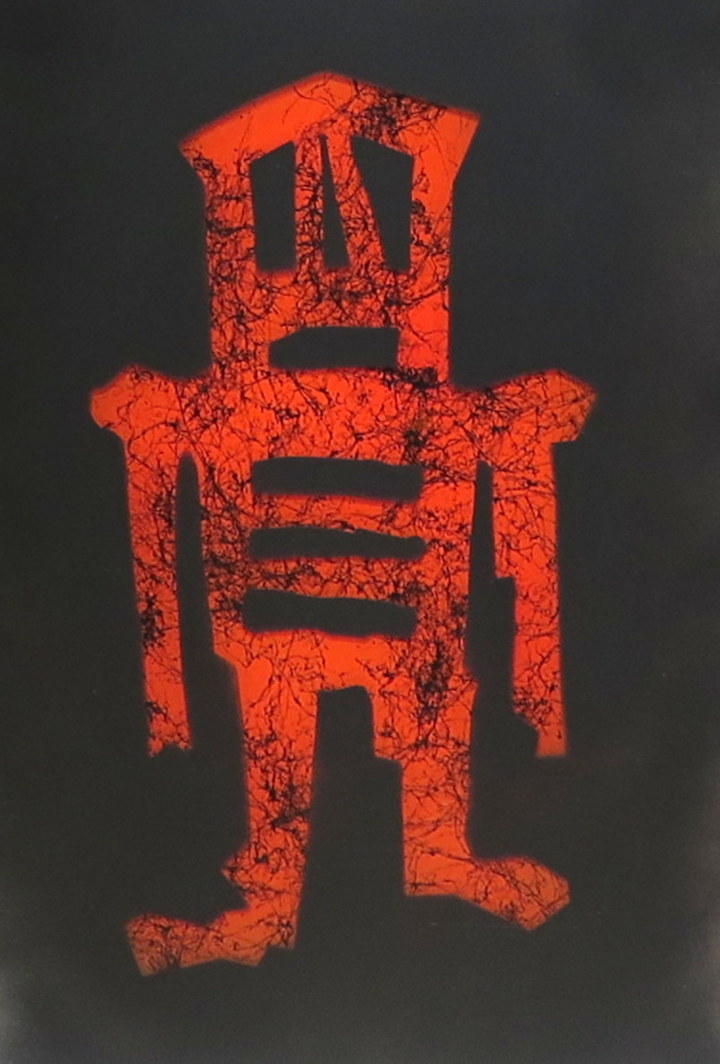 Richard Hambleton, (L) Malibu Seascape, 1986 and (R) Dancing Shadowman, Acrylic on paper, 1983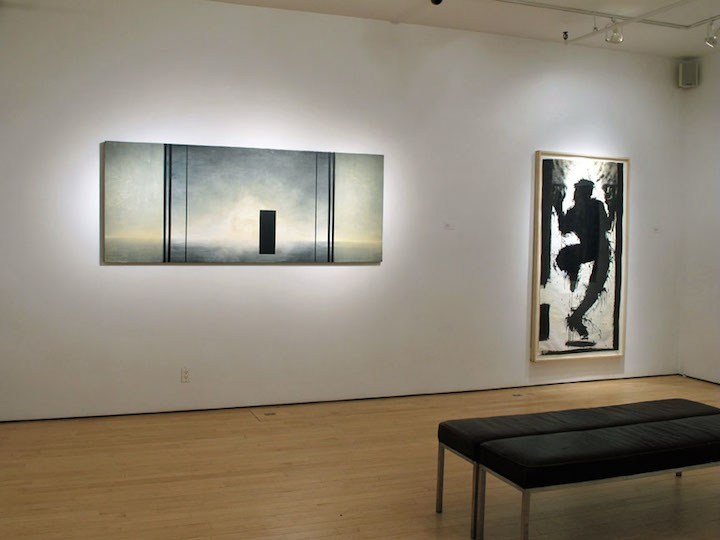 Woodward Gallery is located at 133 Eldridge Street on Manhattan's Lower East Side. It is open Tuesday – Saturday 11-6pm and Sunday from 12-5pm.
Photos credits: 1 & 3 City-as-School intern Zachariah Messaoud; 2, 5 & 7 courtesy Woodward Gallery; 4 Lois Stavsky & 6 Dani Reyes Mozeson