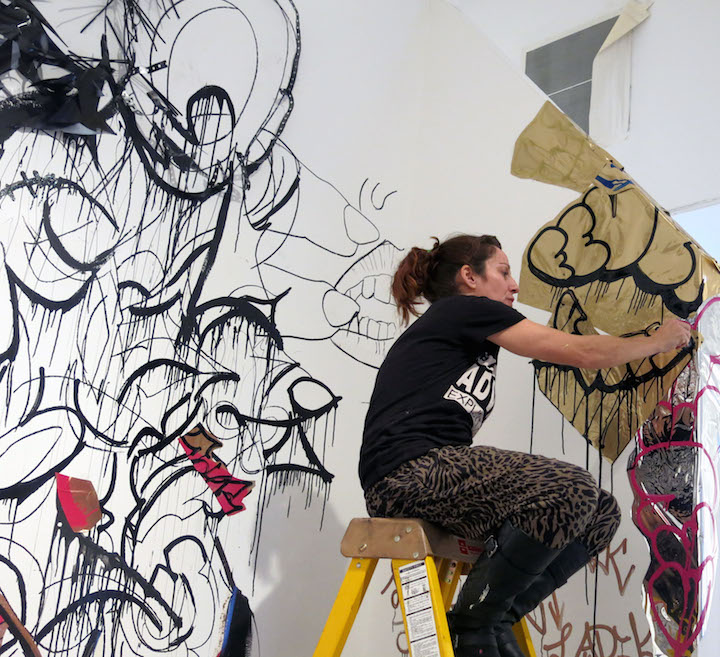 Bronx-based Canadian artist Lady K Fever has been gracing the walls of her borough and beyond with her distinctly expressive aesthetic for over a decade. When I met up with her last week, she was feverishly at work on her inventive installation for her upcoming exhibit, Dubbed, at the Bronx Council of the Arts' Longwood Art Gallery.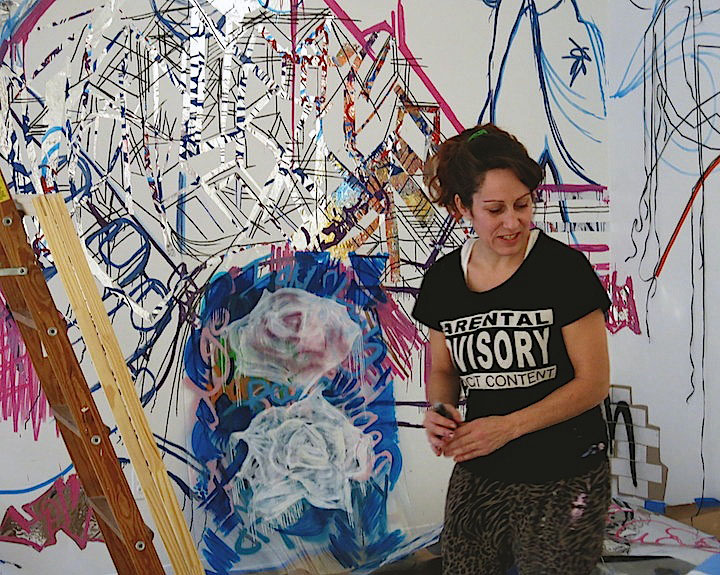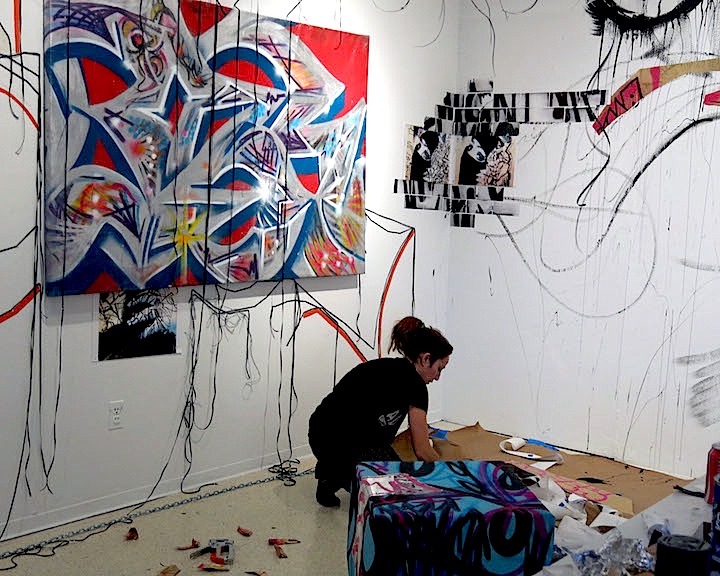 This is all quite amazing! There is so much going on here, and I love it all. What is the concept behind this? What is going on?
I am playing with the language of graffiti. It's a mix of sketches, drawings, pieces, tags, stickers, wheatpastes, paintings on Plexiglas and cardboard, found objects, transparencies, selfies, subway tiles, razor wire and all that I associate with graffiti. It is quite conceptual. The razor wire represents — among other things — a prison yard and the risks we graffiti writers take. The new drawings made for this exhibit have all been done in conversation with myself or a friend or a family member, exploring direct transmission through the self and hand.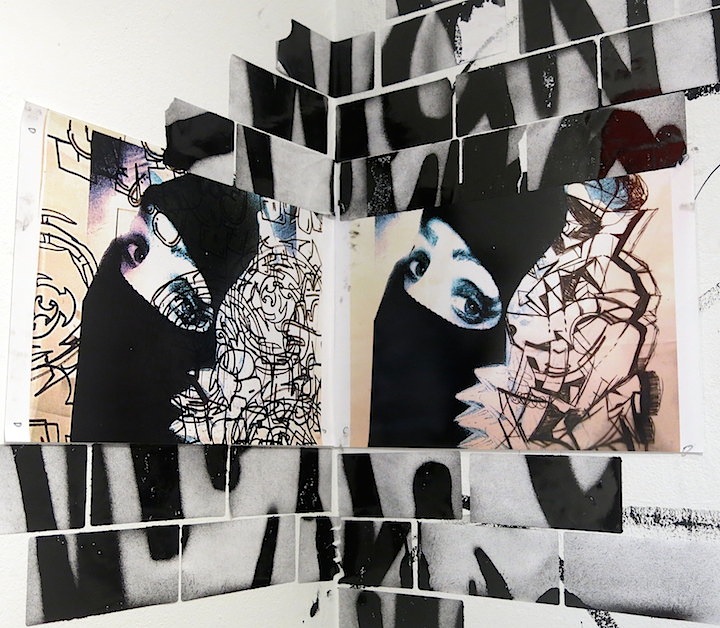 When did the concept for this exhibit first come to you? How did it originate?
It began five years ago when I had a solo exhibit at Masterworks Museum in Bermuda. I became interested in playing with lines and mixing elements. It took me back to my reggae roots. The title of this exhibit Dubbed is a reference to the technical term for copying sound or other media from one tape to another. My installation explores how rhythm and emotion can translate into painted vibration and word.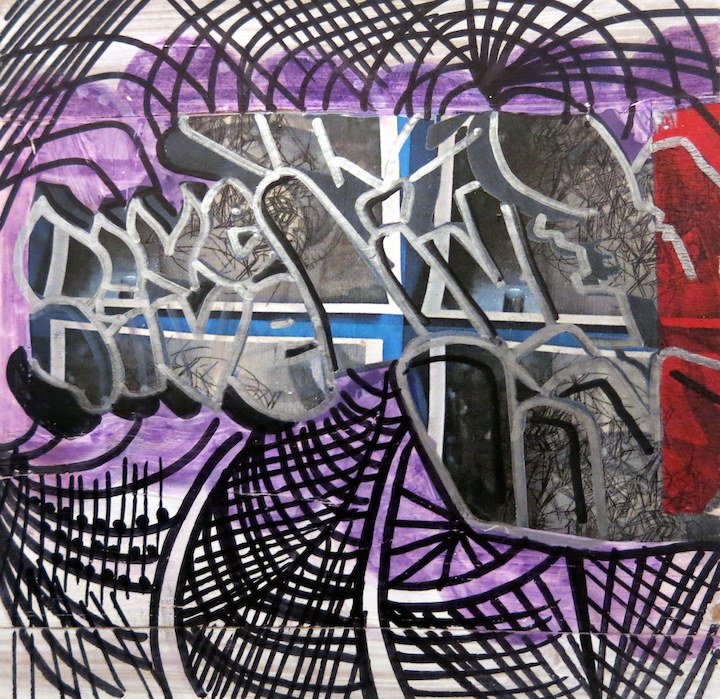 When did you begin the actual work for this exhibit?
I began working on it about two months ago. But I've been thinking about it for the past two years.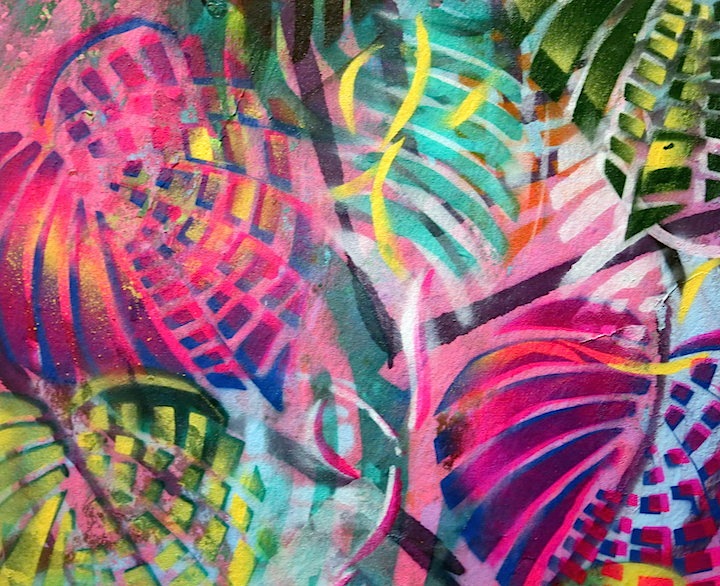 What would you like your viewers to walk away with?
I want them to understand that there is more to graffiti than what one generally assumes. It is a rich, highly sophisticated aesthetic that involves a deliberate process.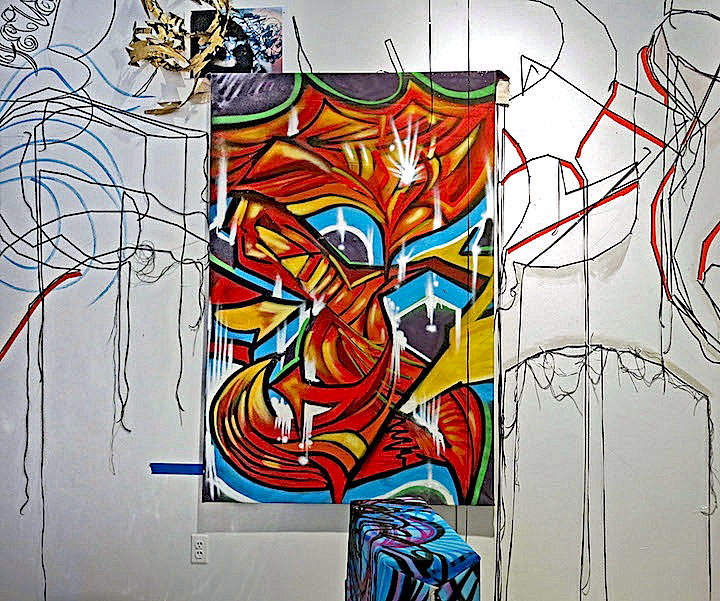 Why did you choose the the Longwood Art Gallery as your venue?
Since I participated in a group exhibit at Longwood Art Gallery in 2011, I've always wanted to have a solo show here. It is the ideal space, as it nurtures and celebrates experimentation.
Note: An opening reception will be held tomorrow, Wednesday, from 5-9 at the Longwood Art Gallery at Hostos, 450 Grand Concourse at 149th Street in the Mott Haven section of the Bronx. Curator Laura Napier will also be in attendance.
Interview and photos by Lois Stavsky