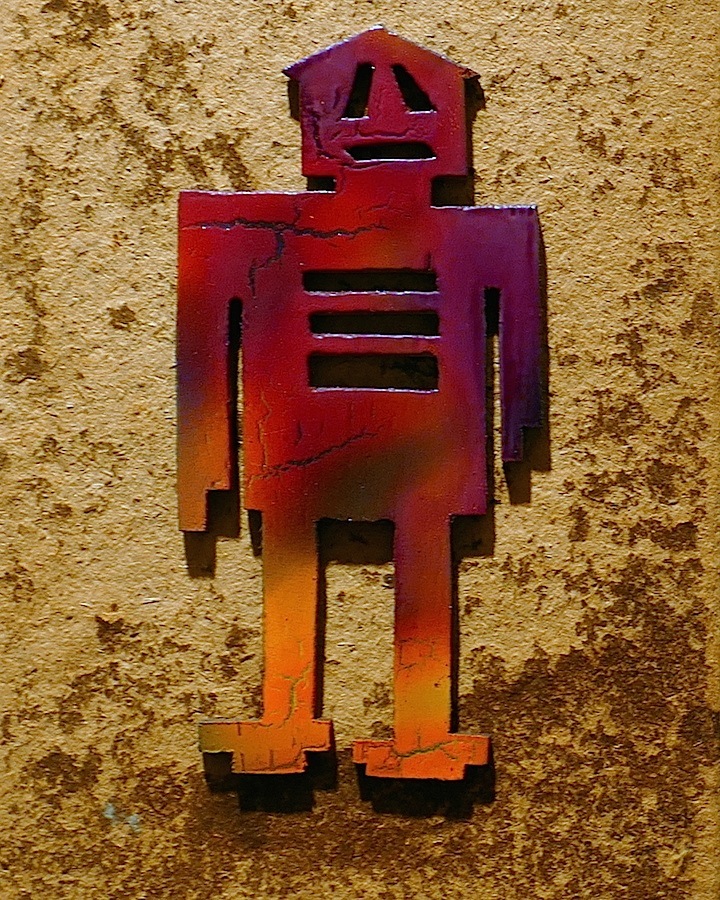 Featured in Woodward Gallery's current exhibit Potentia Trium, along with works by Thomas Buildmore and Terence Netter, are over two dozen variations of our beloved stikman.  Representing an extraordinary range of imaginative styles and genres fashioned from sundry materials — many recycled — the artworks remain on display through December 22.

 One of many on paper, Mixed media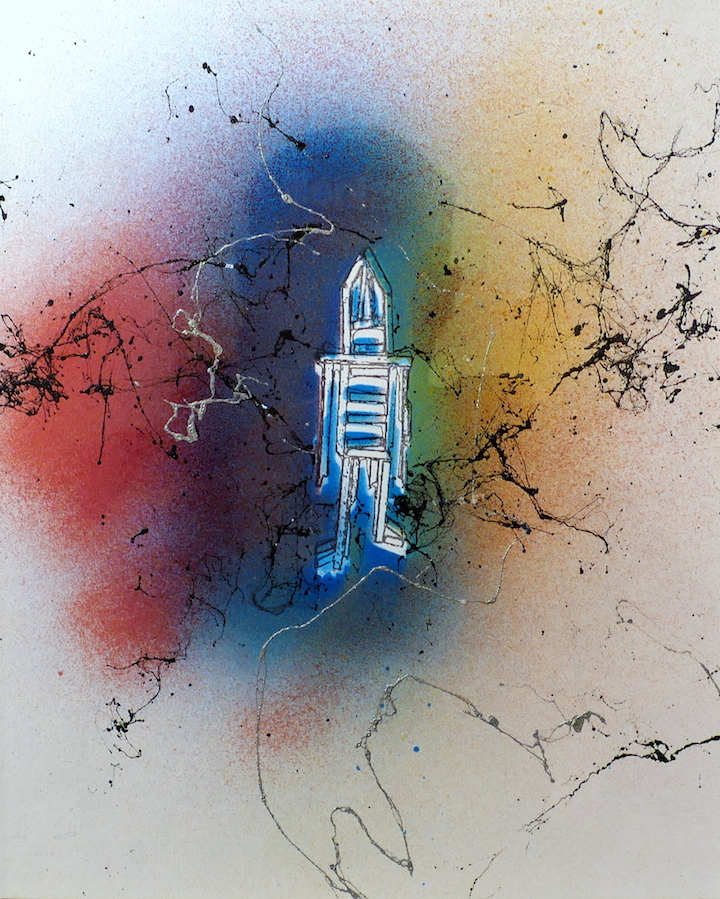 Collage on paper series, with Terence Netter on left and Thomas Buildmore on right rear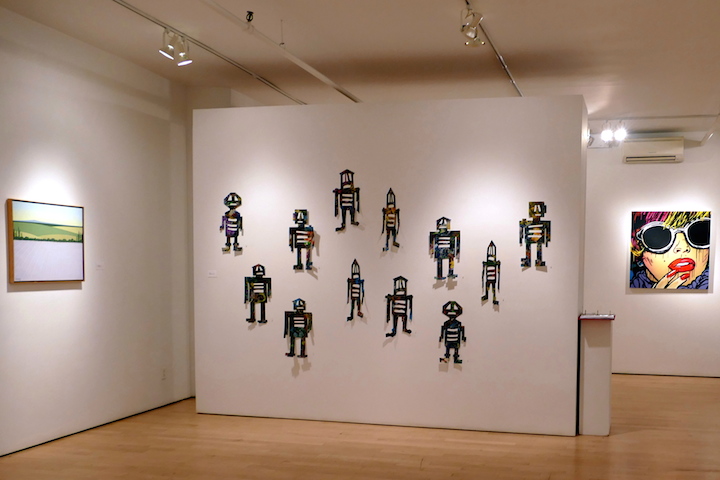 Small Concrete Painting, Mixed media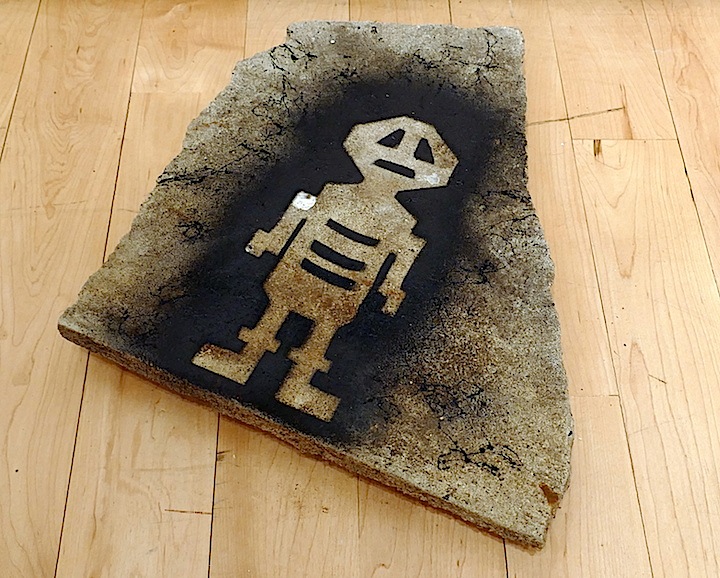 Bird Garden Shelter, Mixed media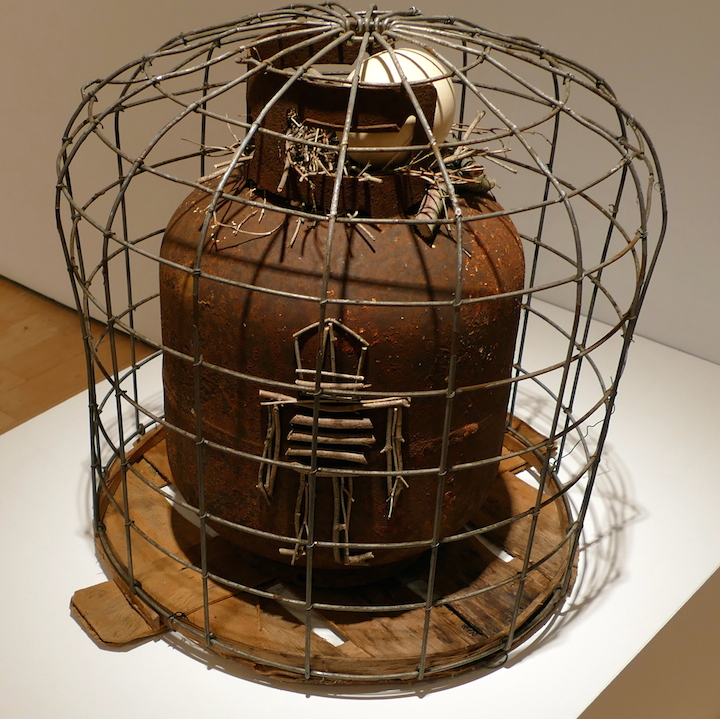 Stiks, Stone, Metal, Mixed media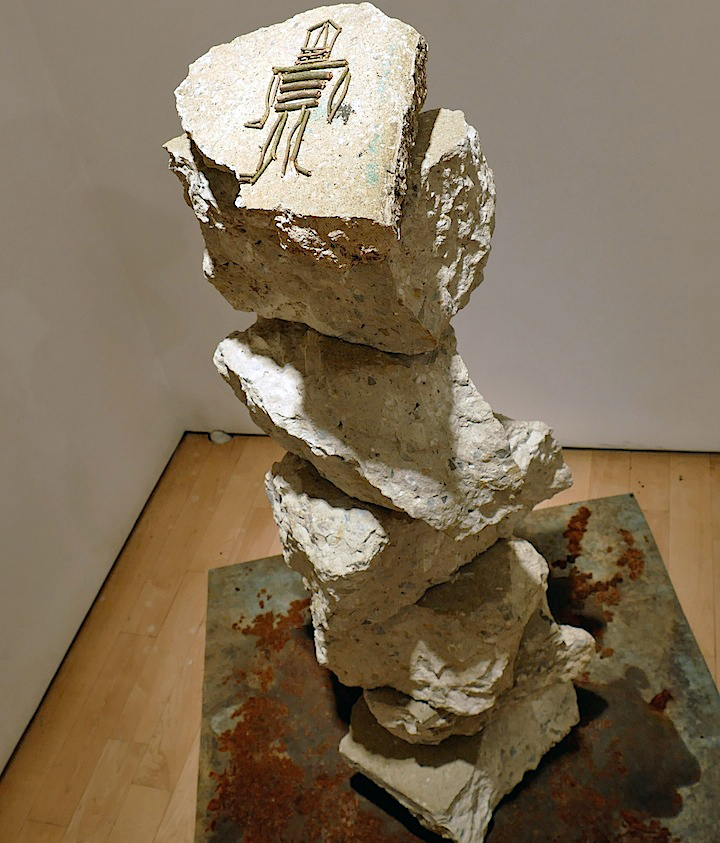 A larger segment of the huge installation in the rear room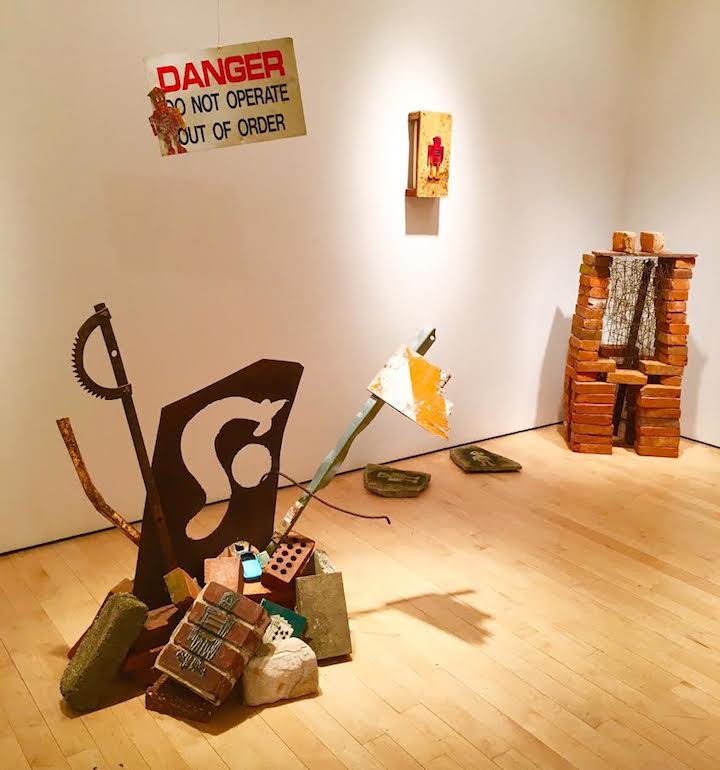 Woodward Gallery is located at 133 Eldridge Street between Broome and Delancey Streets. Hours are Tuesday-Saturday: 11:00 am – 6:00 pm; Sunday: 12:00 pm – 5:00 pm and by appointment.
First image: Maybe He Always Looks the Same. but It's Us that See Him Differently, Close-up, Mixed media
Photo credits: 1-6 Dani Reyes Mozeson; 7 John Woodward
Note: Check here for more of stikman now on view at Woodward Gallery — as captured by Kendall Whitehouse.
{ 0 comments }