A specialized new online gallery certain to appeal to us street art aficionados, Cluster Wall launches tomorrow evening with an exhibit and party at 17 Frost in Williamsburg, Brooklyn. We recently had the opportunity to speak to Cluster Wall's founder, Evan Tobias.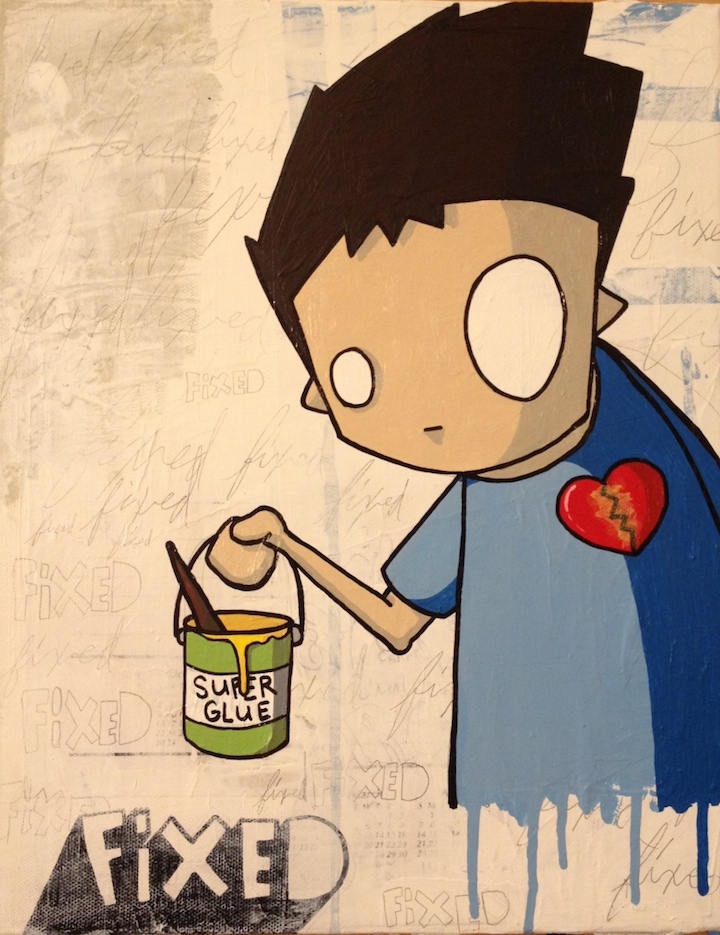 What is Cluster Wall? Why that name?
It is a term I respond to! As an art-lover and collector, I tend to cluster art of all colors and styles in our Brooklyn apartment. The results are vibrant, bold and kinetic, like New York City, itself!
What is your mission in launching Cluster Wall?
My mission is to provide art lovers with the opportunity to purchase first-rate, hand-embellished affordable art. There will not be any ink jet prints. All of the artworks will be signed and numbered, and editions will be limited. Prints will be released in a series of 100 or fewer. And, in addition, a small number of original works will also be made available.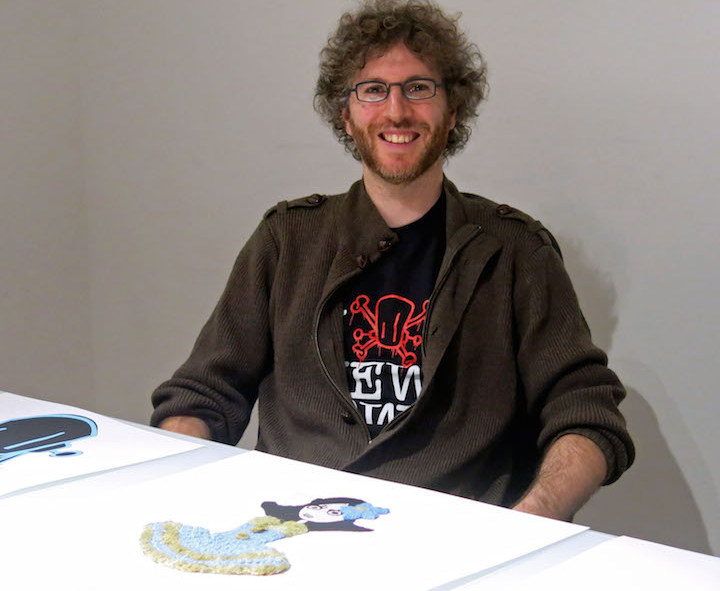 What work experiences do you bring with you to your current position?
I was the founder and editor of Block Magazine, and founder of the Full Circle Bar in Williamsburg.
Most of the artists — whose works you will be exhibiting and selling — are active on the streets. Why the focus on street art?
I'm a big fan of street art. I've been living in Williamsburg since 2001, and I've seen how street art has enhanced my neighborhood. It has made it a better place to live. But Cluster Wall is not limited to street artists. I will be releasing artworks by other contemporary urban artists, as well.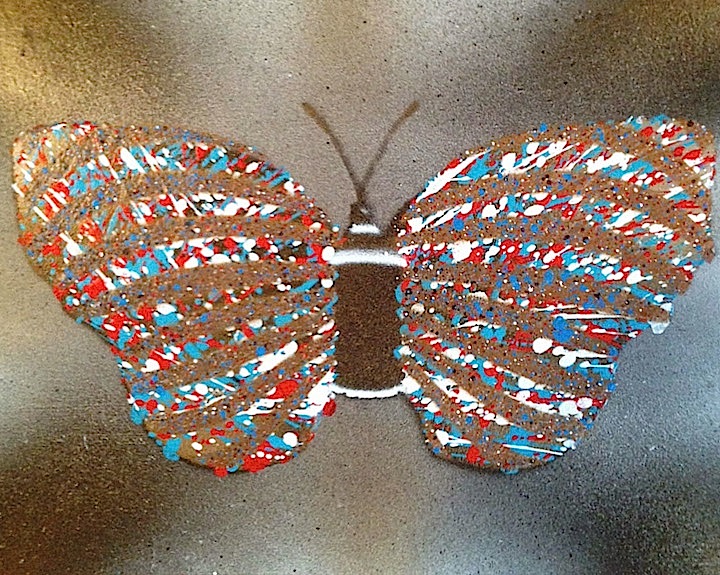 How did you decide which artists to work with?
I started off by contacting artists I know, and then I was connected to some others. I was specifically looking for artwork that I love that would also work well as prints.
Can you tell us something about this weekend's exhibit? What can we expect to see?
We will be featuring prints and original artworks by Chris RWK, Joe Iurato, Rubin, ASVP, Elle, The Drif, London Kaye, Solus, Opie and ORYX, along with collaborative works by John Paul O'Grodnick and Jilly Ballistic, who will also be painting live.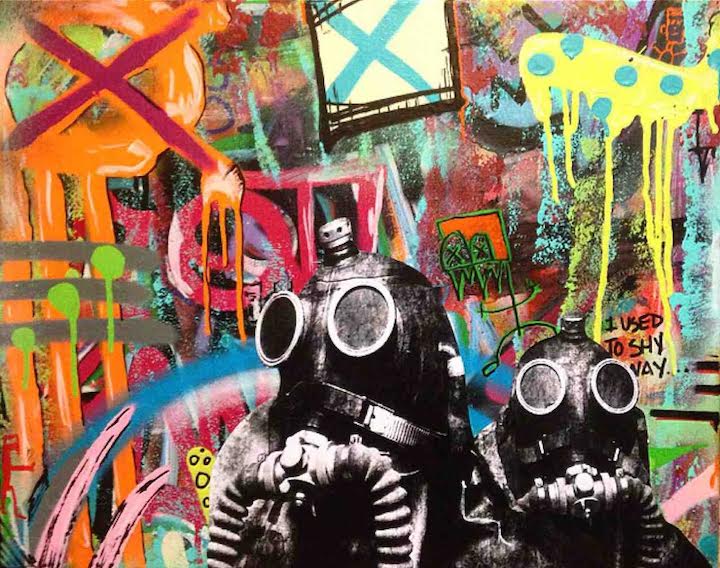 What is Cluster Wall bringing to the art scene?
It provides art lovers with the opportunity to collect outstanding, innovative artwork at modest prices.
That all sounds great! Good luck!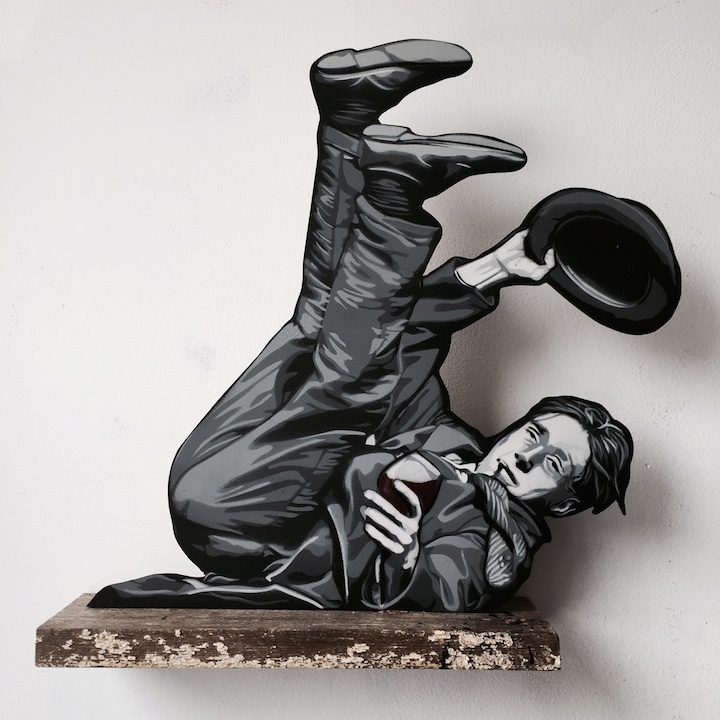 Note: The launch begins at 7pm tomorrow — Saturday — at 17 Frost Street and will feature, along with dozens of artworks, music by DJ Nigel Rubirosa and refreshments provided by Lion Beer and Sea Grape Wines.
Interview conducted by City-as-School intern Zachariah Messaoud.
Photos
1. Chris RWK  
2. Cluster Wall founder Evan Tobias, seated in front of artwork by London Kaye 
3. The Drif
4. John Paul O'Grodnick and Jilly Ballistic
5.  Joe Iurato
All photos courtesy Cluster Wall, except for pic of Evan by Lois Stavsky