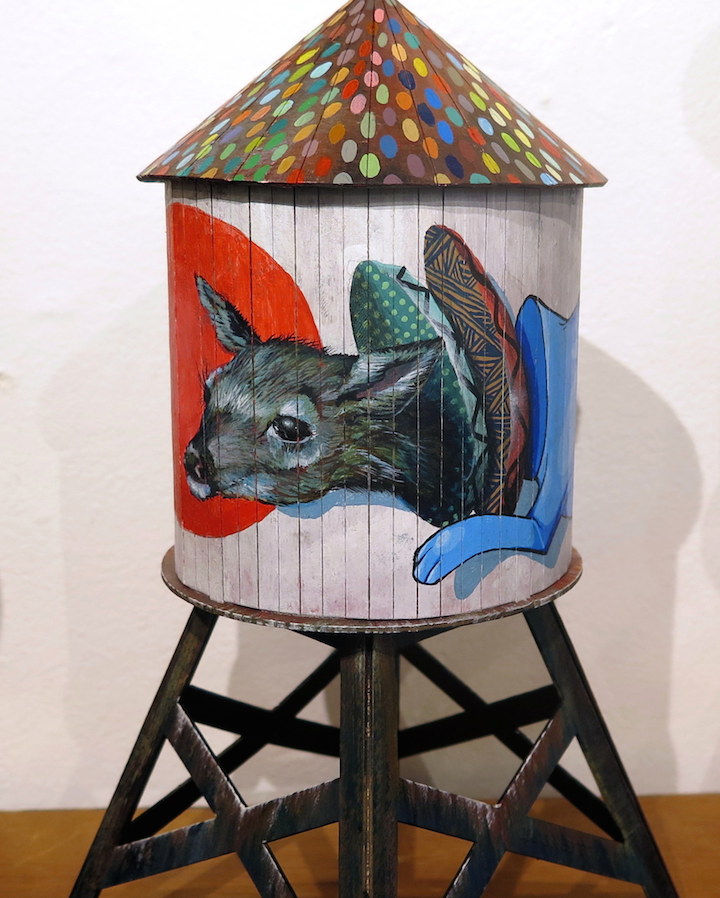 Over two dozen talented toy designers and graphic artists  — many of whom also work on the streets — customized water tower models using Boundless Brooklyn's Water Tower kits.  The results are on exhibit through November 21 at myplasticheart at 210 Forsyth Street on Manhattan's Lower East Side.  Here are a few more images by those artists who also use the streets as their canvas: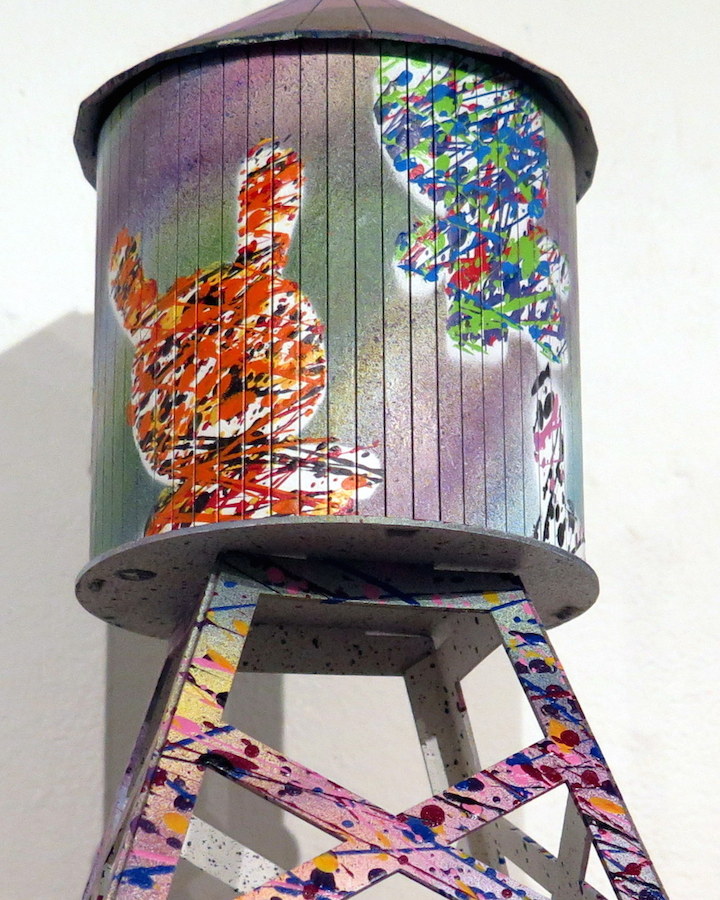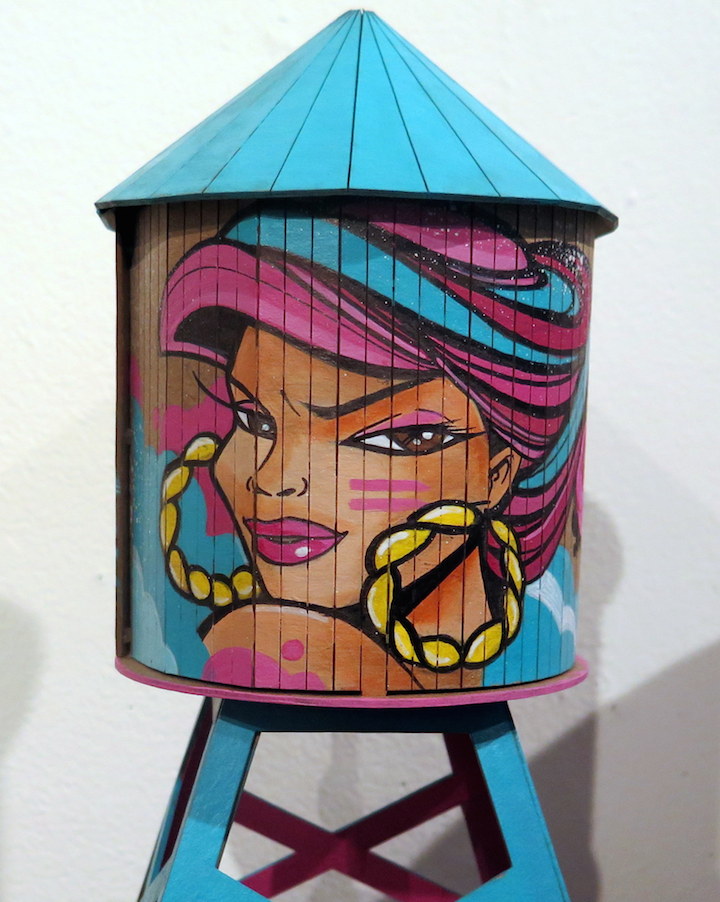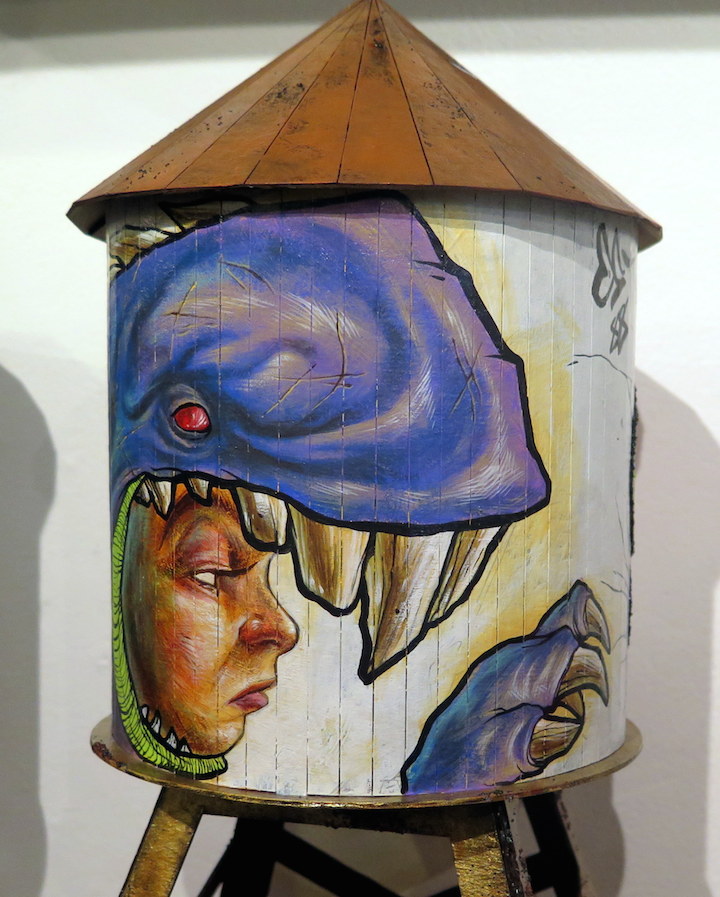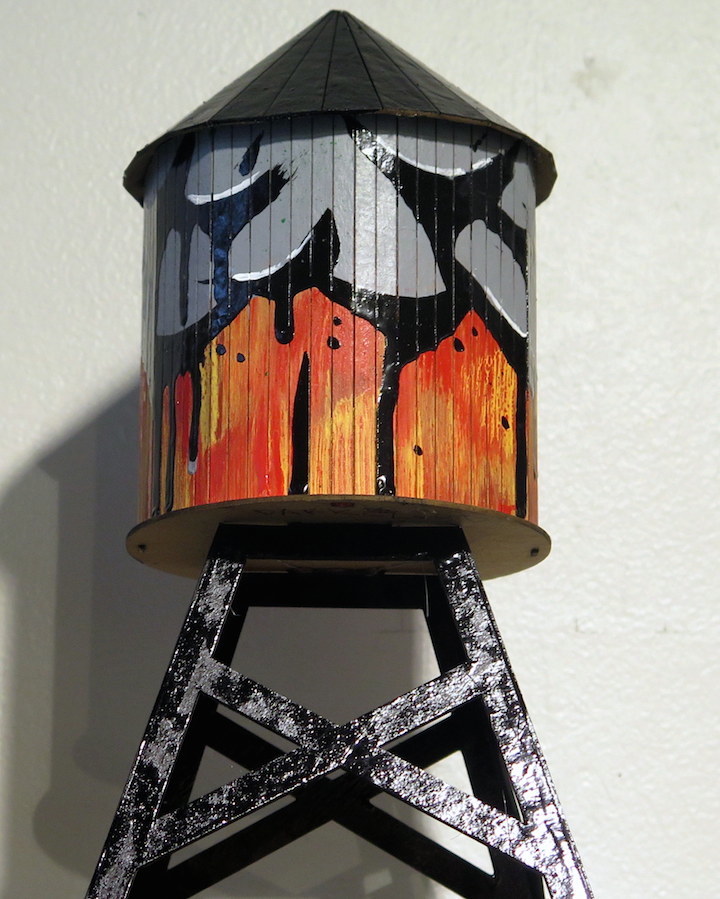 And Stencil1 — as seen from the outside looking in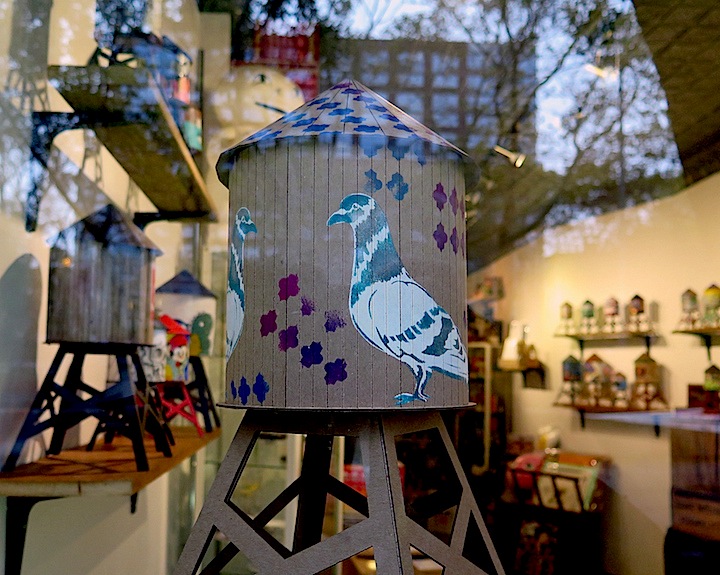 For those of you who would like to try designing your own water tower, kits are available here.
Photos by Dani Reyes Mozeson; the first image is of NoseGo