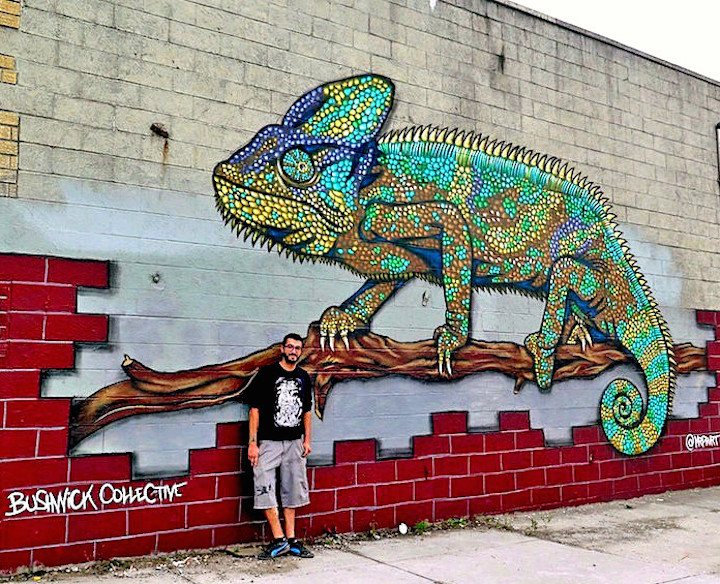 It's been busy at the Bushwick Collective with new murals surfacing by local, regional and international artists. Here's a small sampling of what's been going down:
Mr. Prvrt — pictured above — with his new mural, and as seen, below, in Sunday's sun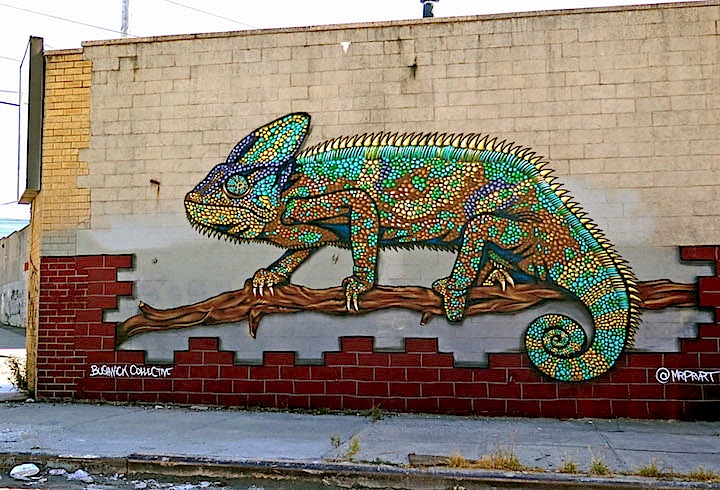 Bishop 203 to the left of Danielle Mastrion's long-running Biggie mural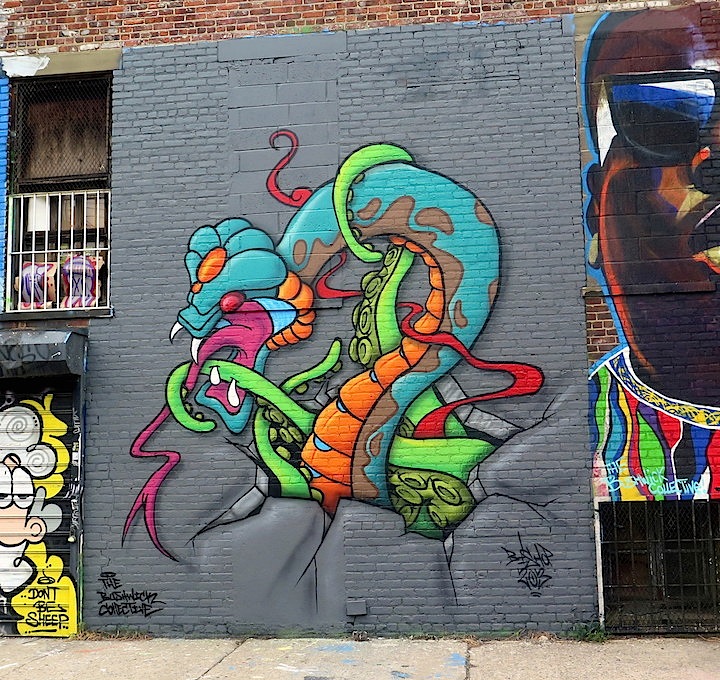 Thievin' Stephen — at work on Jefferson off Saint Nicholas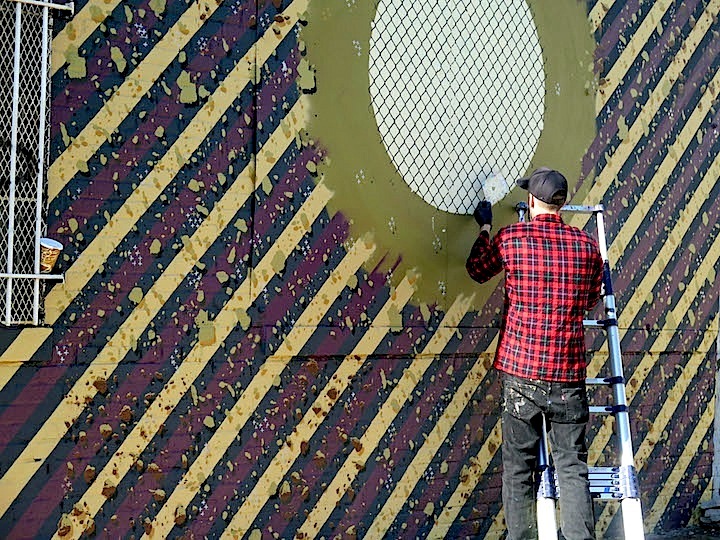 And  tomorrow — Wednesday evening — at 5pm, Tyson, a dear friend of the Bushwick Collective, is opening his doors to his new restaurant, Arrogant Swine, at 173 Morgan Avenue.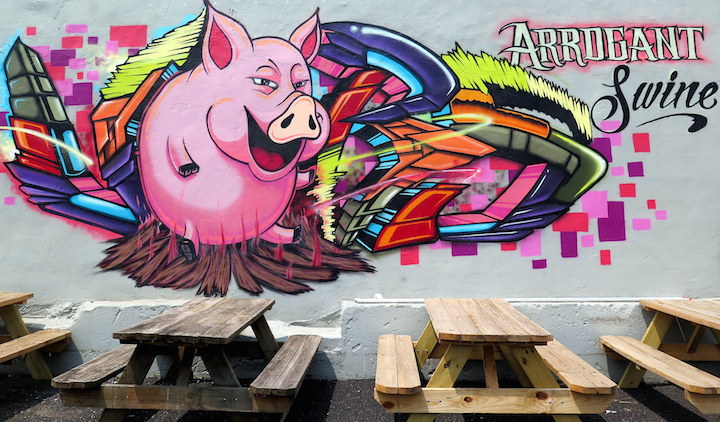 Bushwick Collective founder and curator Joe Ficalora invites the Bushwick Collective fam to head over there. Expect to dine and wine with DJ's, fire breathers, free tattoos and more surprises, along with a newly completed mural by Sexer.
Final image by Vers; all photos by Dani Reyes Mozeson