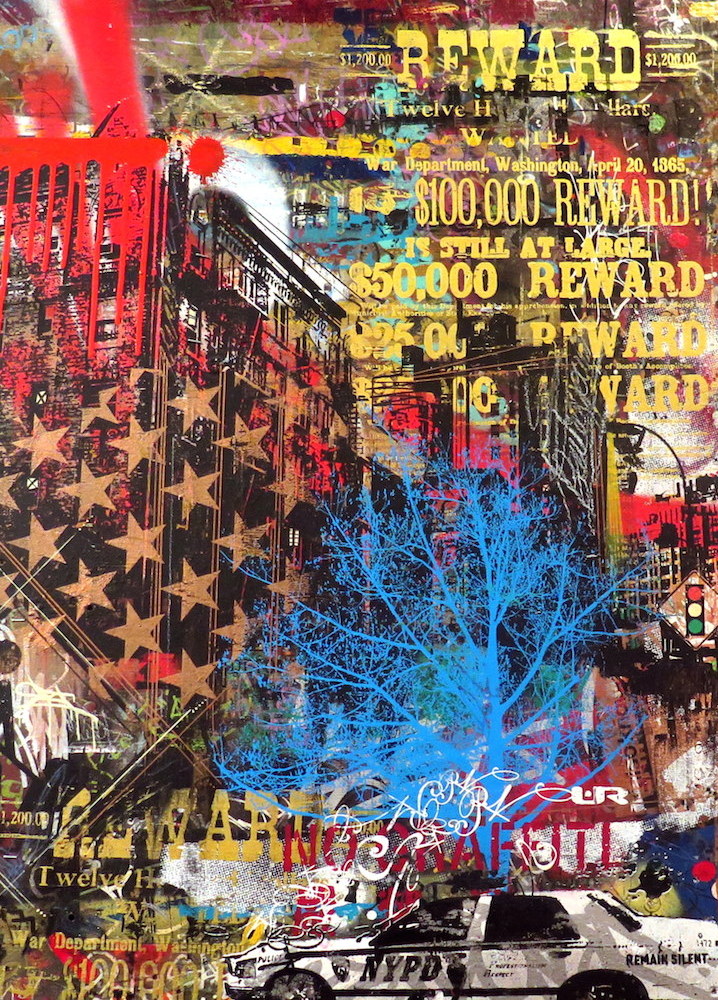 UR New York has fashioned an amazing array of works in a range of media for their newest exhibit, Product of UR Environment, that opened this past Thursday evening. On view at Pop International Galleries at 473 West Broadway in SoHo,  Mike Baca's (aka 2Esae) and Fernando Romero's (aka Ski) pieces on a range of surfaces — from spray cans to found objects to canvases — brilliantly reflect NYC's distinct grit and the passion that it rouses. Here are a few more:
New York Side Hustle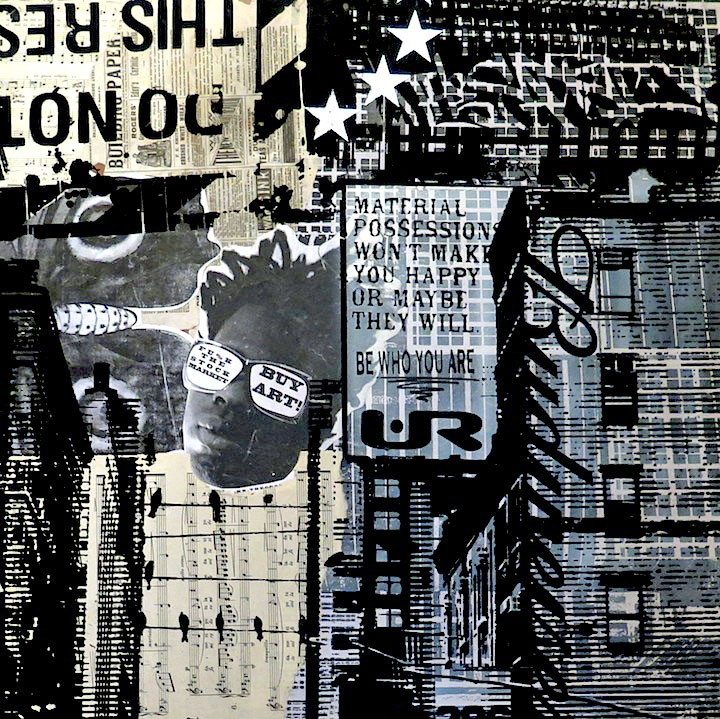 Brooklyn Boro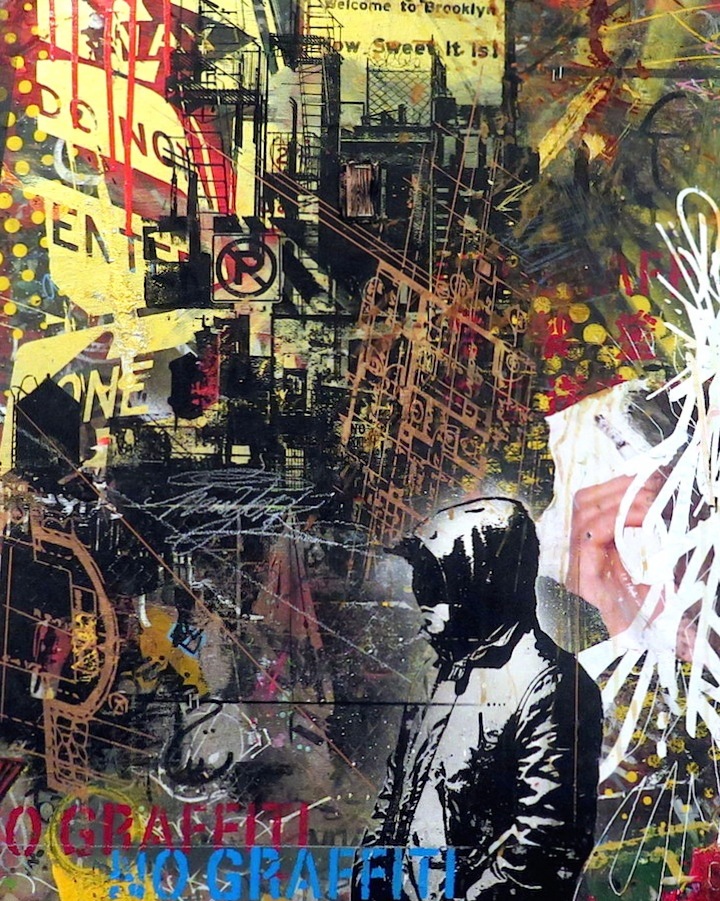 Intersection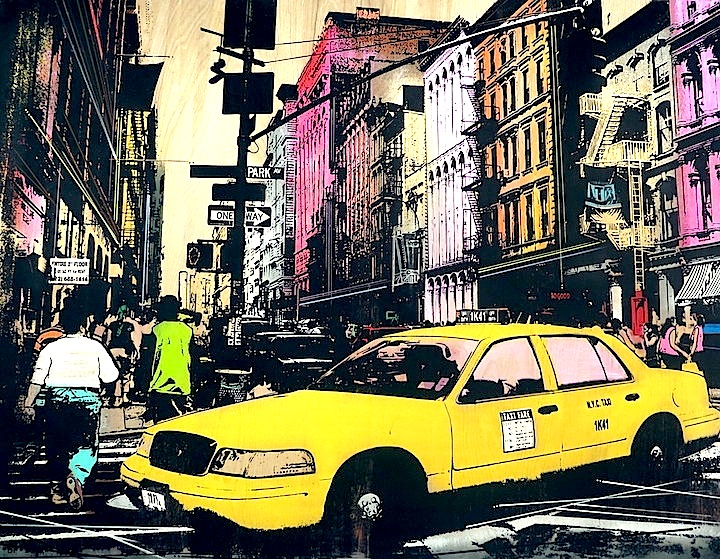 Close-up from one of a series of fenced-in artworks with paste-ups, stickers, tags and more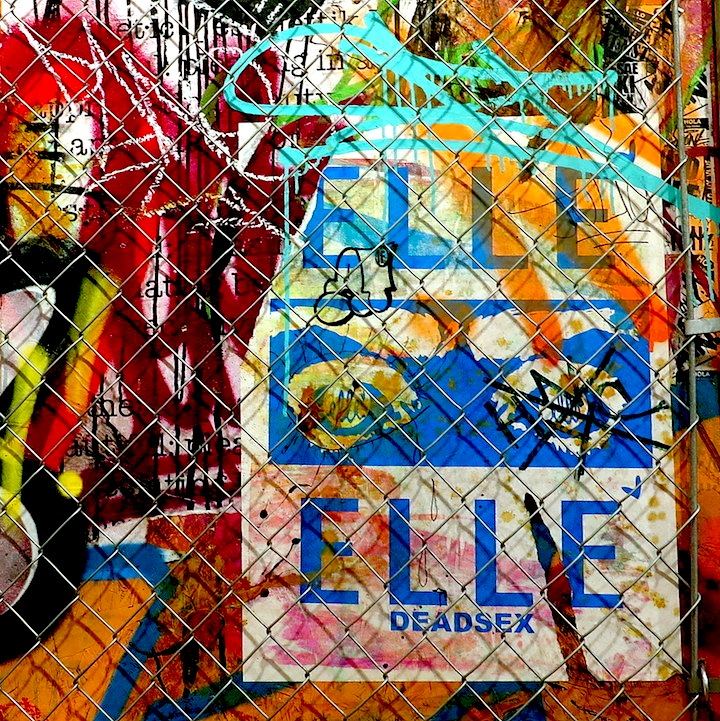 And spray cans with a message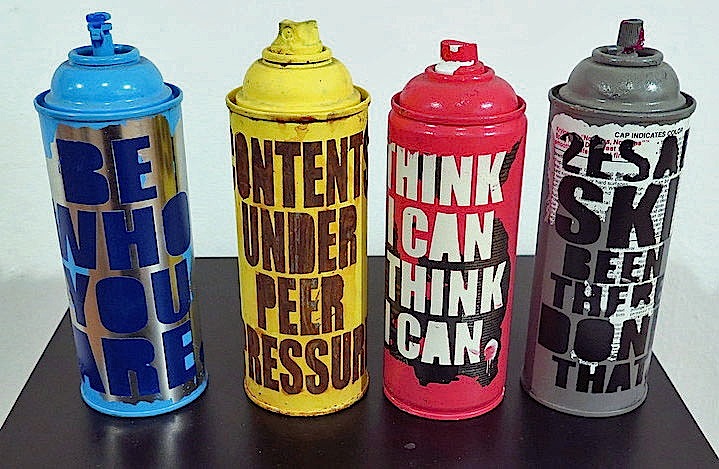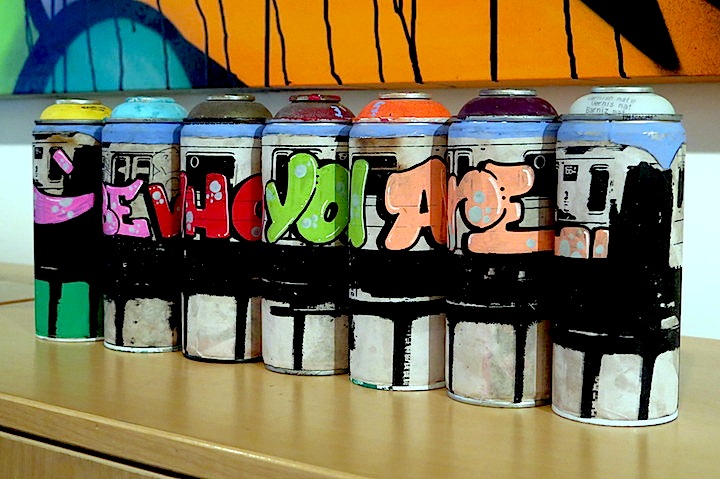 Pop International Galleries SoHo location is open Mon to Sat 10am – 7pm and Sun 11am – 6pm.
Photos by Dani Reyes Mozeson