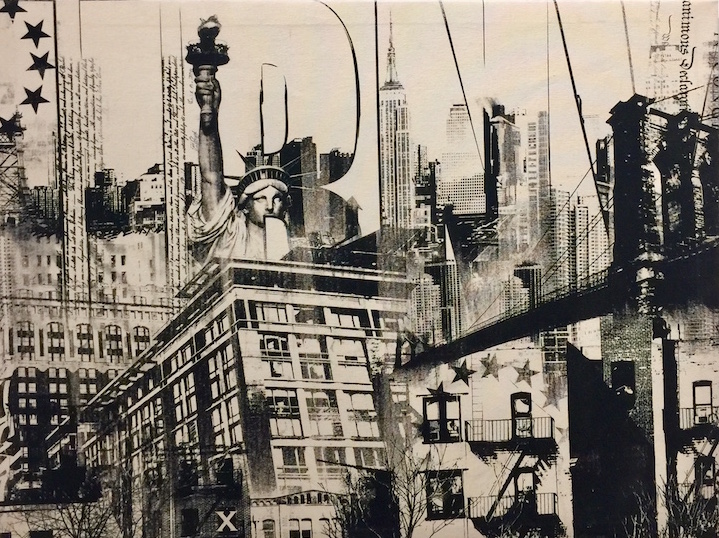 Few artists capture the soulful grit of NYC as strikingly as Fernando Romero aka Ski and Mike Baca aka 2Esae, collectively known as UR New York. Their most recent exhibit, A New York Story — a captivating ode to NYC — has graced the walls of Pop International Galleries since early October.  Pictured above is a work of mixed media on canvas simply titled URNY. What follows are several more artworks that will remain on view through mid-week.
Day Dreaming, Mixed media on canvas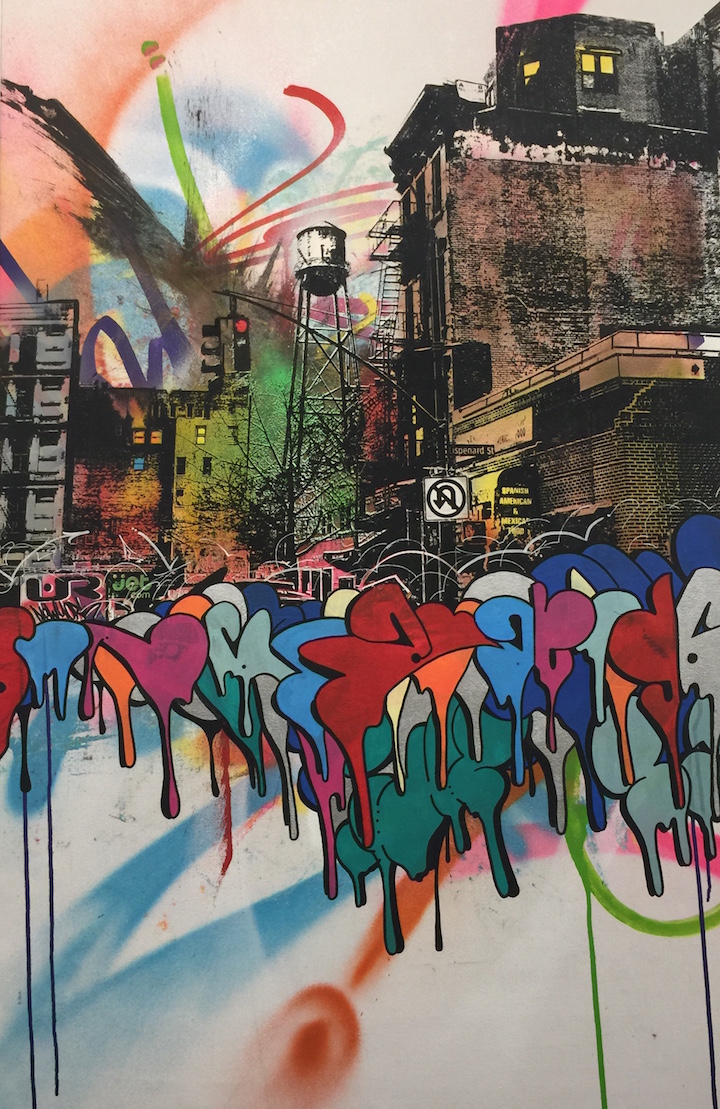 Backstreet, Mixed media on wood panel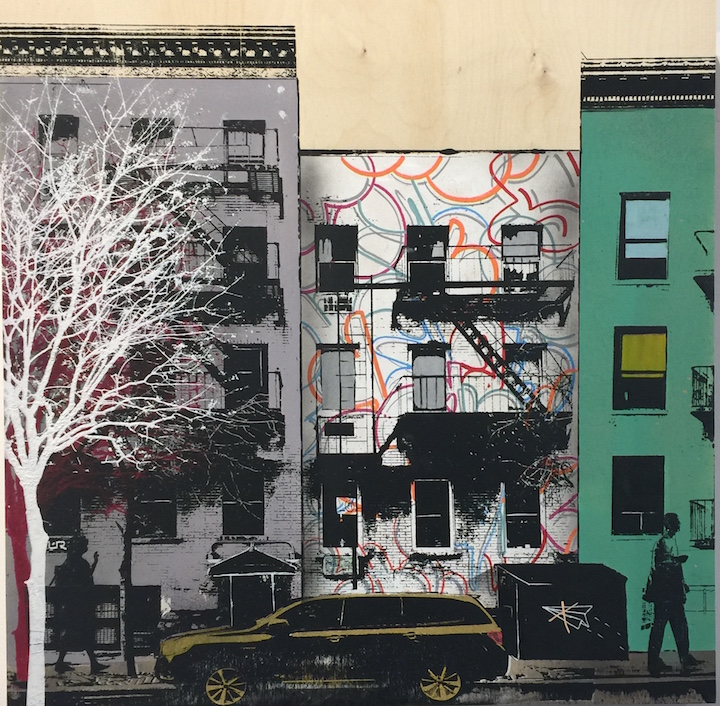 Don't Kill My Vibe, Mixed media on canvas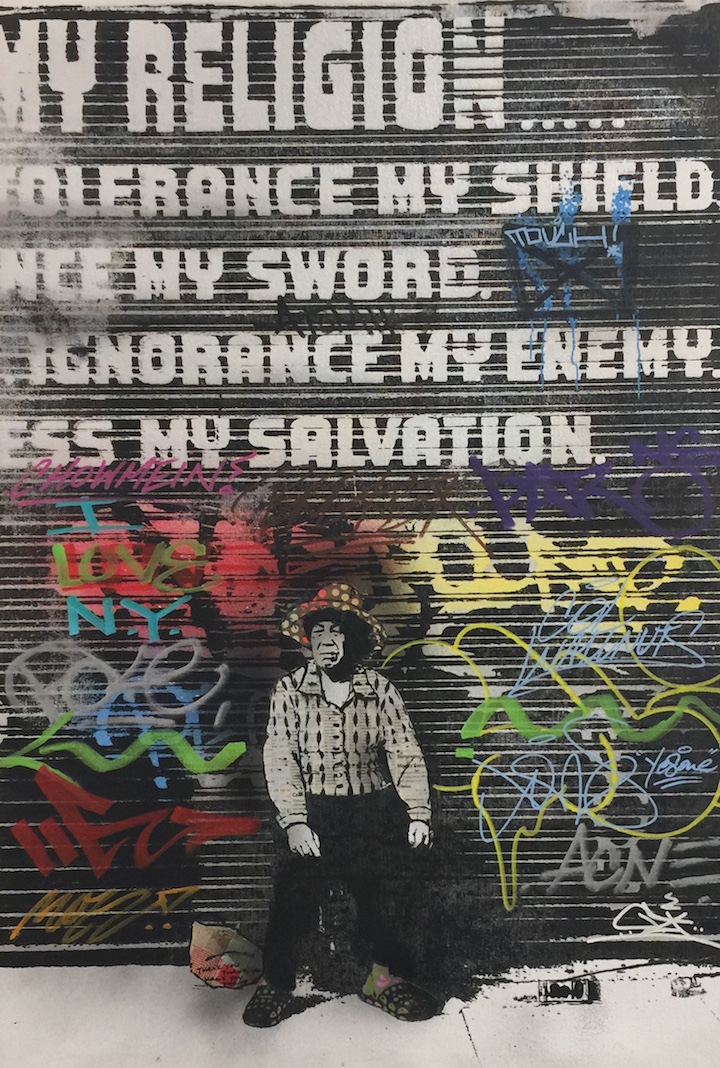 La Bodega, Mixed media on wood panel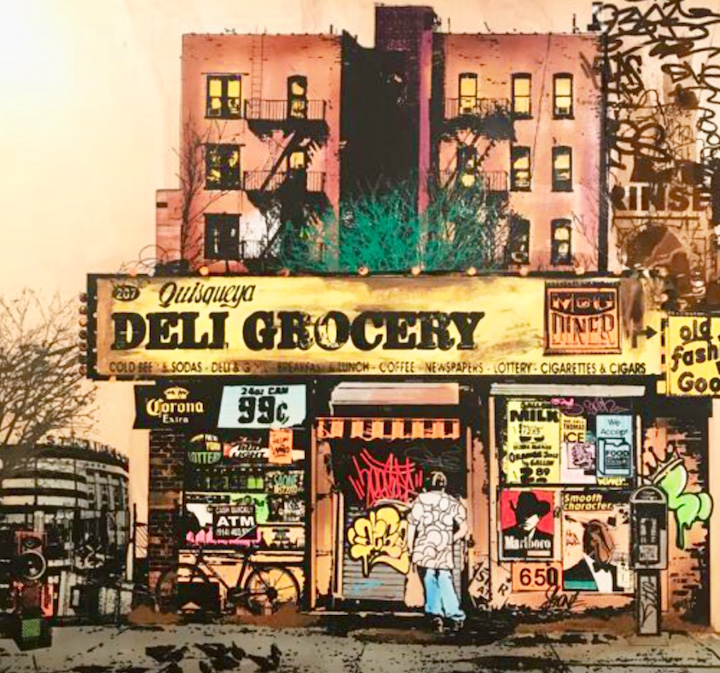 Already Read, Mixed media on wood panel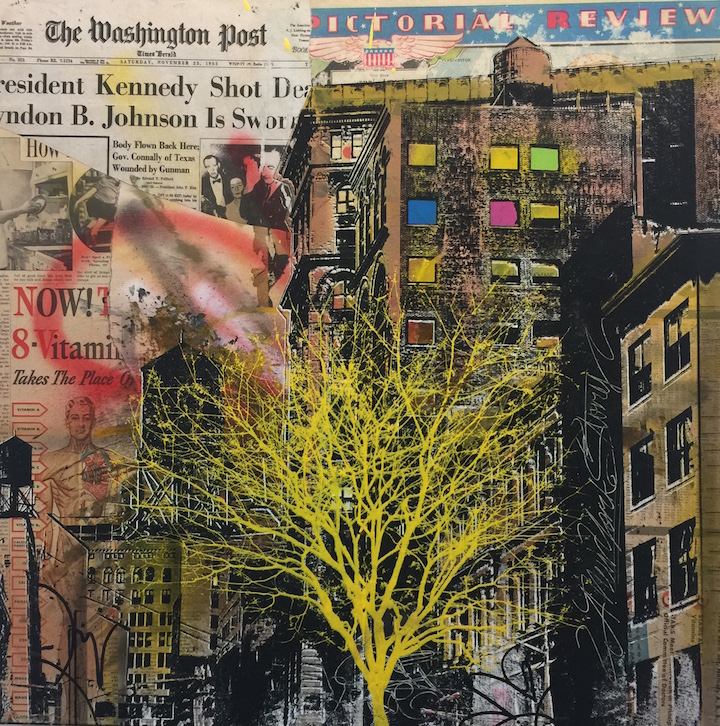 Pop International Galleries is located at 195 Bowery at Spring Street and is open Mon-Sat 10-7 | Sun 11-6 and by appointment. Opening this coming Saturday night at 7pm is a two-man show featuring Sen2 and Reso. To attend the opening reception, RSVP at rsvp@popinternational.com .
Photos of artworks: 1 – 3, 4 & 6 Lois Stavsky; 5 courtesy of Pop International Galleries
Note: Hailed in a range of media from WideWalls to the Huffington Post to the New York Times, our Street Art NYC App is now available for Android devices here.

{ 0 comments }