Featuring a wondrous array of characters in a diverse range of styles, What a Character — curated by See One — continues through September 11 at Low Brow Artique. Here are a few of the characters — from the comical to the surreal — that greet you:
Patch Whisky, Tripping Faces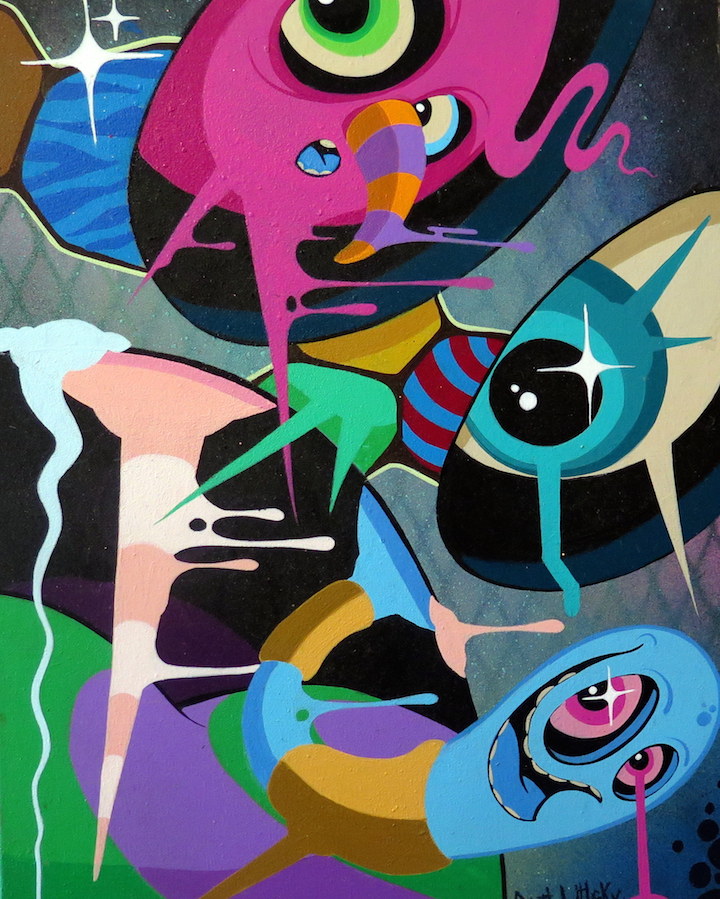 Reno Msad, Multiple Personalities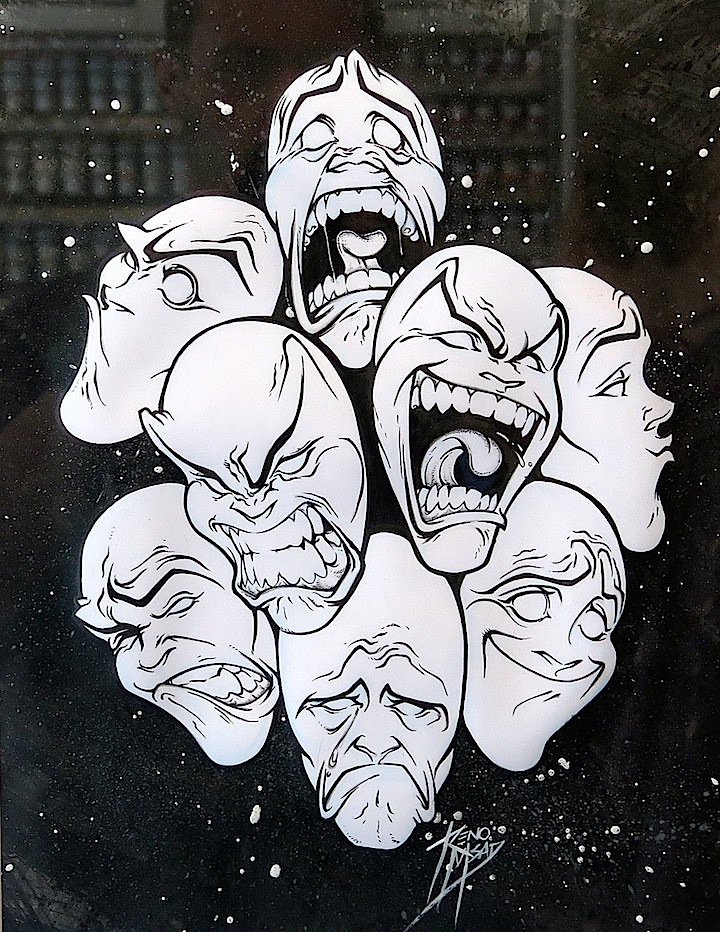 Chris Cortes, Dragon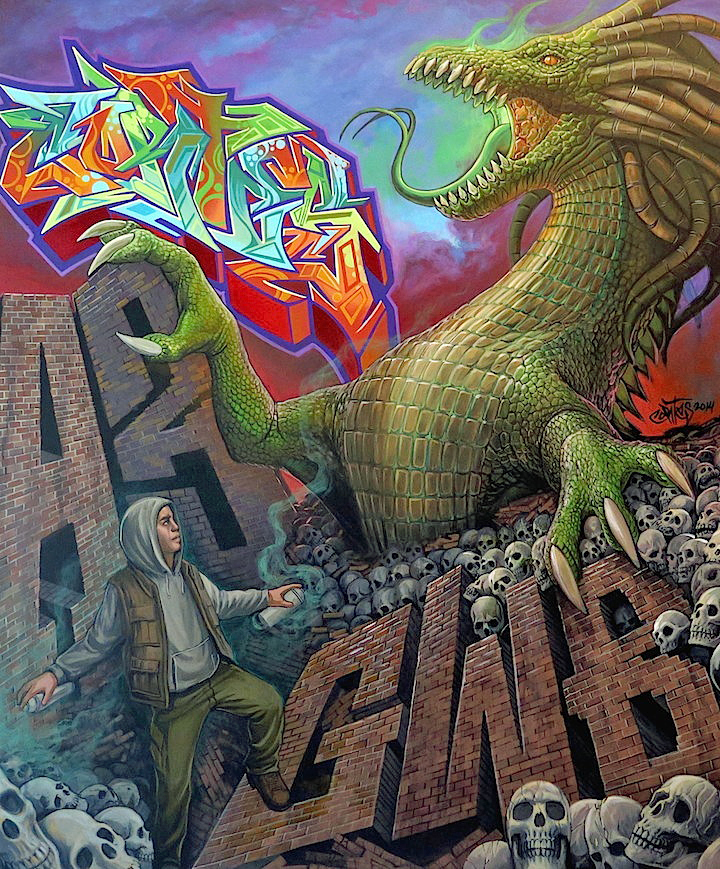 Royce Bannon, Ride or Die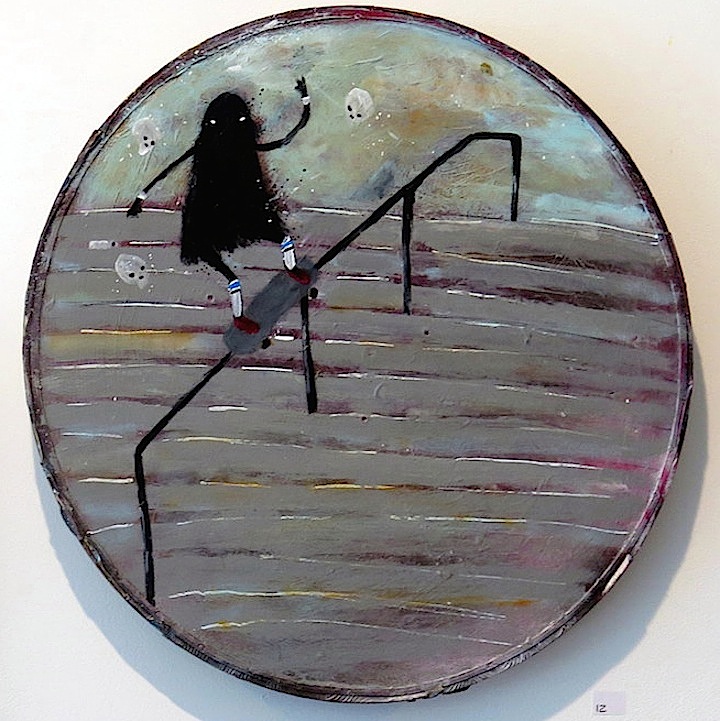 Plasmaslug, Intergalactic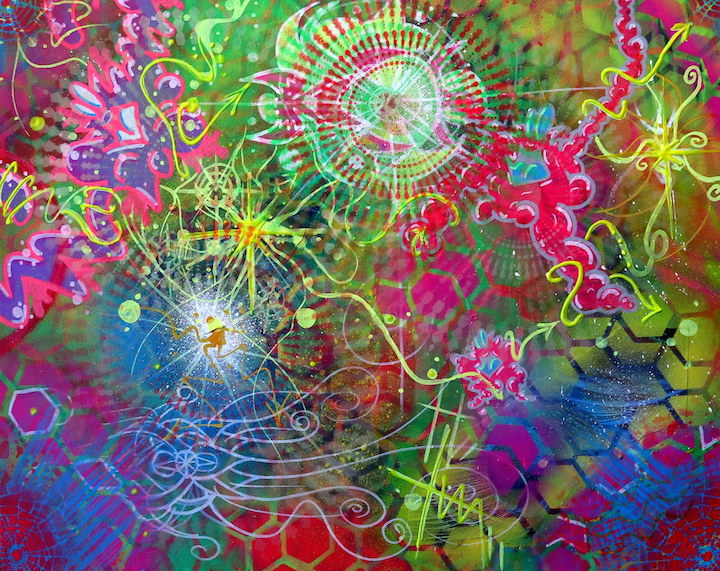 Shiro, Pillow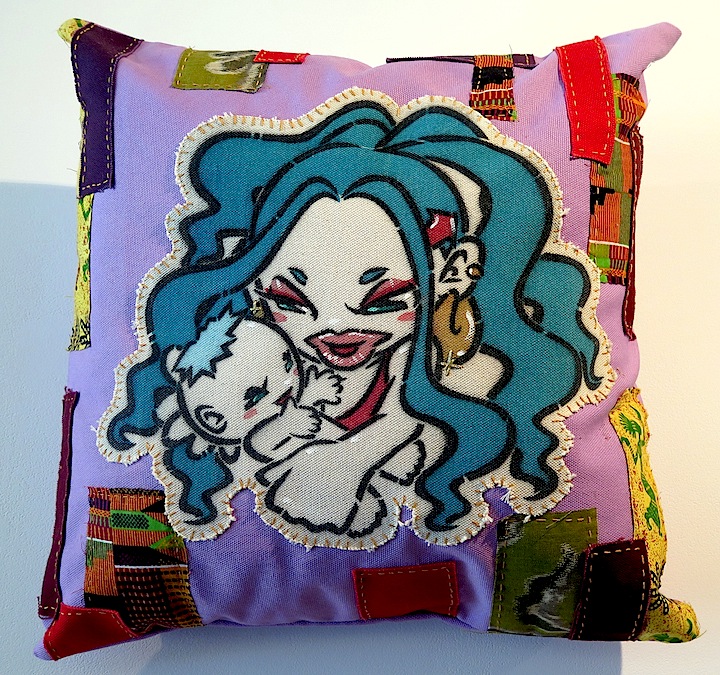 Also featured are works by Cern, Epic Uno, Marka 27, Sheryo and the Yok.  Low Brow Artique is located at 143 Central Avenue in Bushwick.
Photos of images by Dani Reyes Mozeson