Born in Argentina and now based in Brooklyn, LR is a young photographer and artist with a deep passion for street art and documenting the streets. I met her in late spring in Bushwick when I was interviewing the Argentinian artist Cabaio, whom she had photographed at work earlier that day.  We met again last week at Exit Room, and I had the opportunity, this time, to find out a bit about her.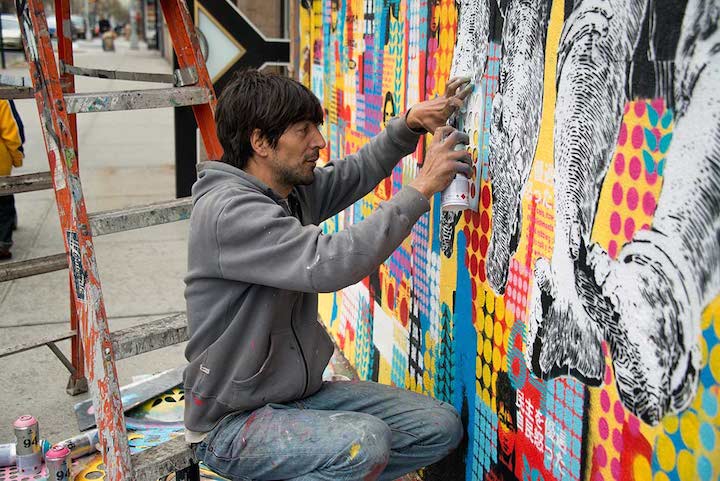 When did you first become interested in photography?
I was 12 years old and living in Buenos Aires.  I had told my mother's friend that I was interested in photography, and he gave me a camera. It was a 35 mm Canon.
And then what happened?
I didn't know what to do with it. And so I took my new Canon to a camera store, and the shop owner installed film for me and set it on "Automatic." He said, "Just shoot!" So that's what I did! And I fell in love with the art form at once.
Did you ever study photography on a formal basis?
Early on, I began visiting photographers' studios, and I started taking classes with them. The classes were informal – with no more than five students in a class.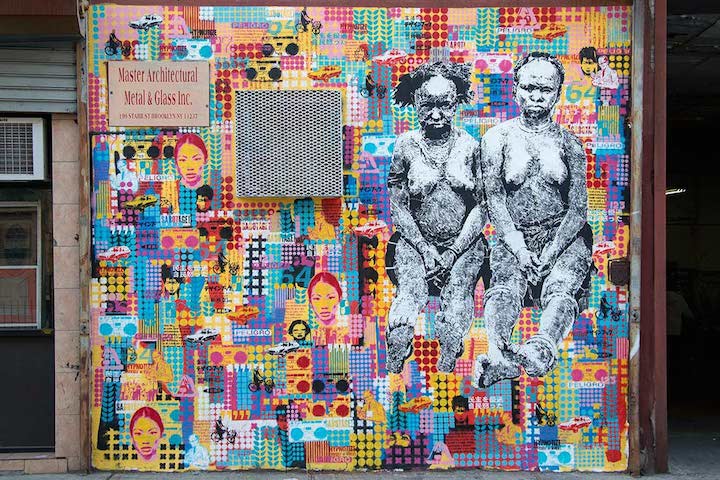 What — would you say — is photography's appeal to you? What is it about this art form that so engages you?
With a camera in hand, I feel that I am somewhat in control of my environment. And it allows me to create compelling narratives. I am obsessed with paradoxes – and recording them.
What brought you to New York City?
I felt a strong need to challenge myself and get out of my comfort zone.
How has living here affected you and your passion for photography?
I quickly found myself seeking other Spanish speakers and other immigrants. And the streets became even more important to me. I see public spaces as a reflection of society.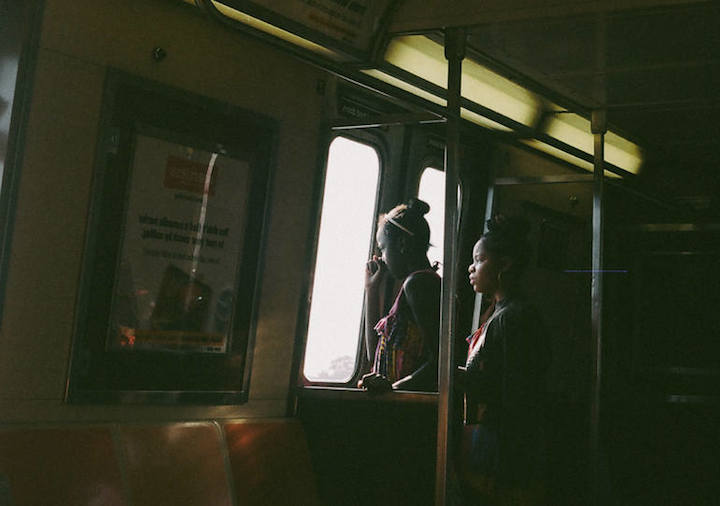 And what about street art?  You've documented hundreds of images. When first I met you, you had just finished photographing Cabaio at work over at the Bushwick Collective and you seem to be quite involved over here at Exit Room – one of my favorite spaces. What is the appeal of street art to you?
It serves as both a mirror of society and as a perfect expression of resistance. I love the way the artists take ownership of the streets, and their work on city streets looks amazing. Street art has the power to change a city – visually and psychically. It also makes art accessible to people who wouldn't otherwise see it. It's an always-open free museum. And documenting the art I discovered on these streets – along with its people – saved my life!
Have you any favorite artists who work on the streets?
Among my favorite ones are: Cabaio, Iena Cruz, Werc and Ever.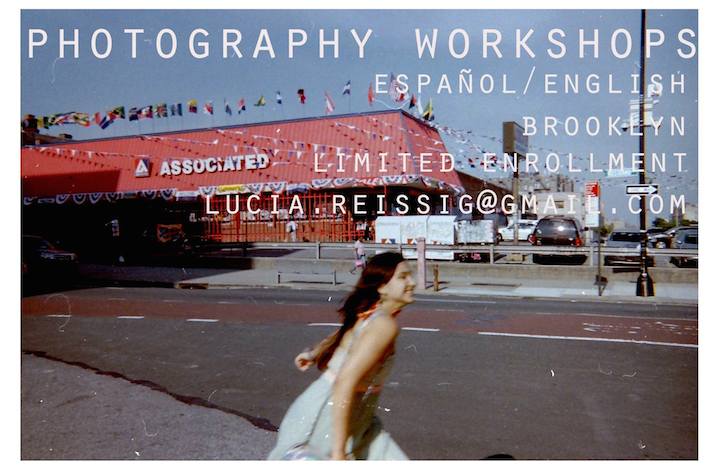 What's ahead for you?
Since coming to NYC, I've become more aware – than ever – as to the importance of community. There is a lack of community here, and there is a need for more alternative spaces where people can come together to create and to share. I am beginning an informal series of workshops on photography – similar to the ones I attended back in Buenos Aires. They are on a pay- what-you-can basis. I can be contacted at lucia.reissig@gmail.com.  And on a personal level, I am continuing a series I began earlier focusing on immigrant life here in NYC.
Interview conducted and edited by Lois Stavsky. Photos by LR