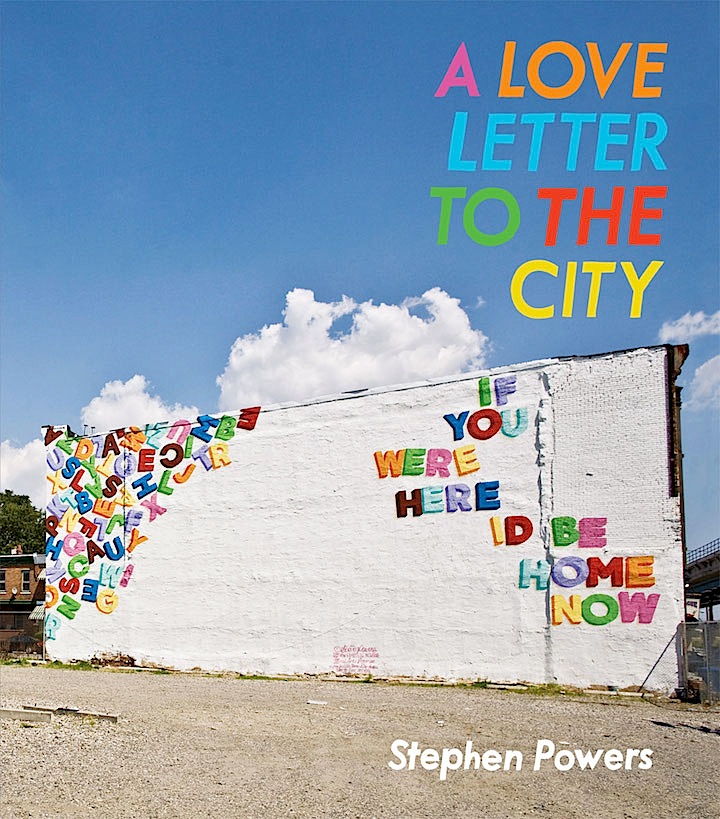 The following guest post is by Houda Lazrak, a graduate student in Museum Studies at New York University.  
To the discontent of many, the corporate advertisements plaguing the urban landscape have become integral to our every-day visual vocabulary.  As a response, street art is often offered as an alternative platform to reclaim public space from the impersonal iconography of corporate publicity.  However, Philadelphia native Stephen Powers has employed that very language to empower his own personal vision.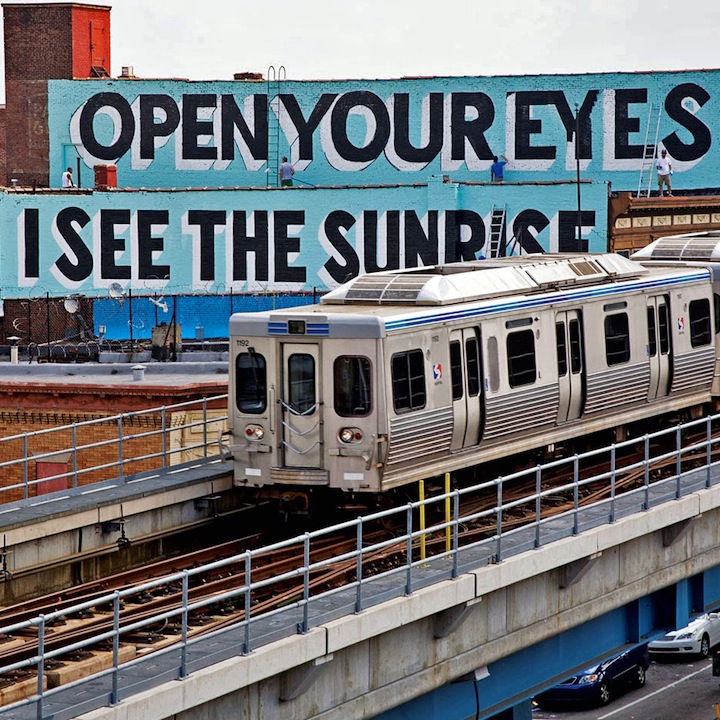 A Love Letter to the City tells the tale of how artist Steve Powers' witty lettering and profound insight turned advertising on its head.  Authored by Powers himself, the book is a visually astonishing compilation of his large scale public art projects in cities across the globe, such as Philadelphia, New York City, Dublin, Sao Paulo and Johannesburg.  With each chapter focusing on a metropolis, the book illustrates the artist's engagement and collaboration with local communities and art organizations to "reflect their collective visions and dreams… to make art for the people."
Powers' outrageously honest introduction retraces his debut into the graffiti world under the moniker of ESPO in Philadelphia.  In first-person narratives, he highlights his experiences and encounters that propelled him to the status of acclaimed public artist.  Readers are treated to his eloquent personal recollections, as well as captivating photographs of his beautifully executed street art pieces.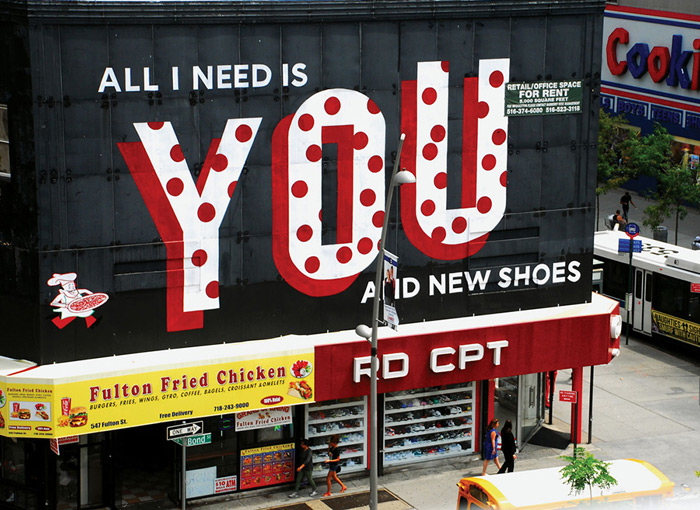 Steve Powers' employs signage style graphics to produce poignant conceptual pieces, ranging from single word slogans to multiple line phrases. The publication's images bear witness to Powers' ability to marvelously blend colors into the pre-existing urban hues.  Prior to hand-painting site-specific murals, Powers deeply immersed himself in the spirit of each city.  He embraced the values and needs of communities, deciphered central issues of local histories, and appreciated the soul of its neighborhoods.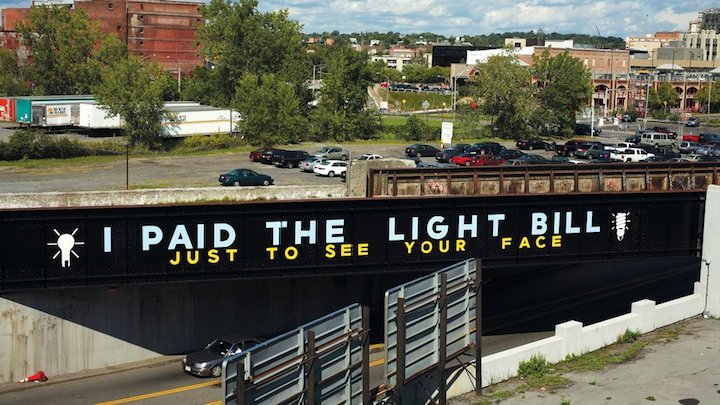 In Coney Island, Powers worked with local citizens to revitalize an abandoned space into a sign shop/social club. The shop produced street signage for the inhabitants free of charge, which served to invigorate local businesses, as well as to enhance the community's visual landscape.  In another instance in Dublin, Powers altered his design plans when he saw a neighborhood recurrent tag: "Please call me, I am home, the door is open, " followed by a phone number.  Inspired by the message of love and loneliness, Powers then created a mural that spoke to similar concerns.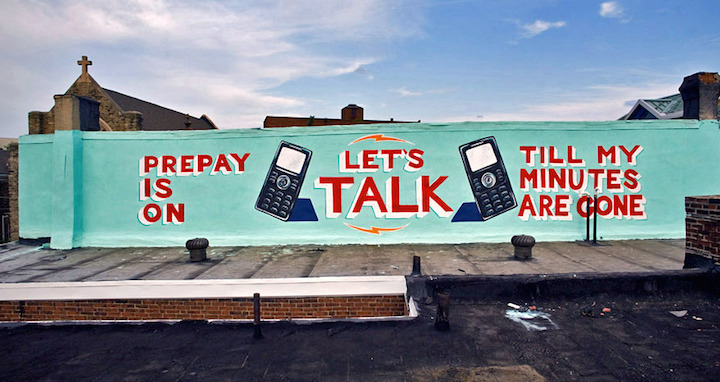 A Love Letter to the City provides invaluable insights into the creative mindset of a unique street artist.  It sheds light on the back-stories of his sign pieces, from his improbable conversations with passersby to the formally held community meetings.  Ultimately, the book illustrates how Powers and his team remarkably wove intricate typographic art into the fabric of multiple cities around the world.
All images courtesy of Princeton Architectural Press