Imagination in Space – a group of talented artists repurposing the use of city space as an alternative to traditional galleries – brought their vision to the East Village this past Tuesday.  In partnership with London-based We Are Pop Up and NYC-based watchmaker Martenero, The Allies have launched their model of "borderless creativity" at 37 East First Street. Among the works featured are quite a few of interest to us street art aficionados. A small sampling follows:
UK graffiti pioneer Inkie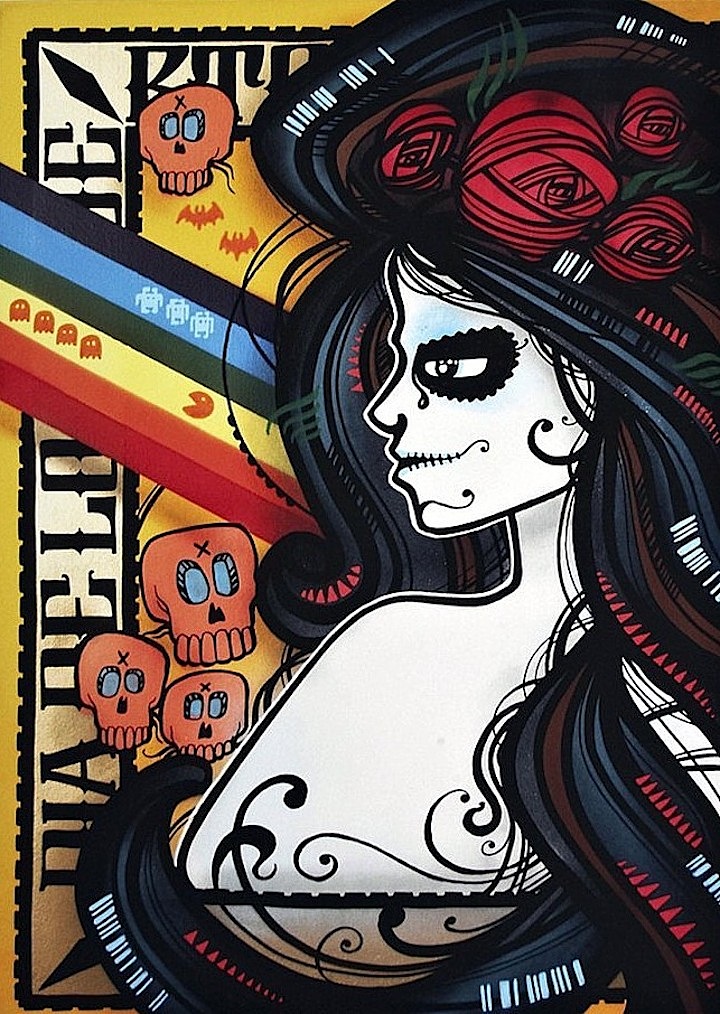 London-based Elmo Hood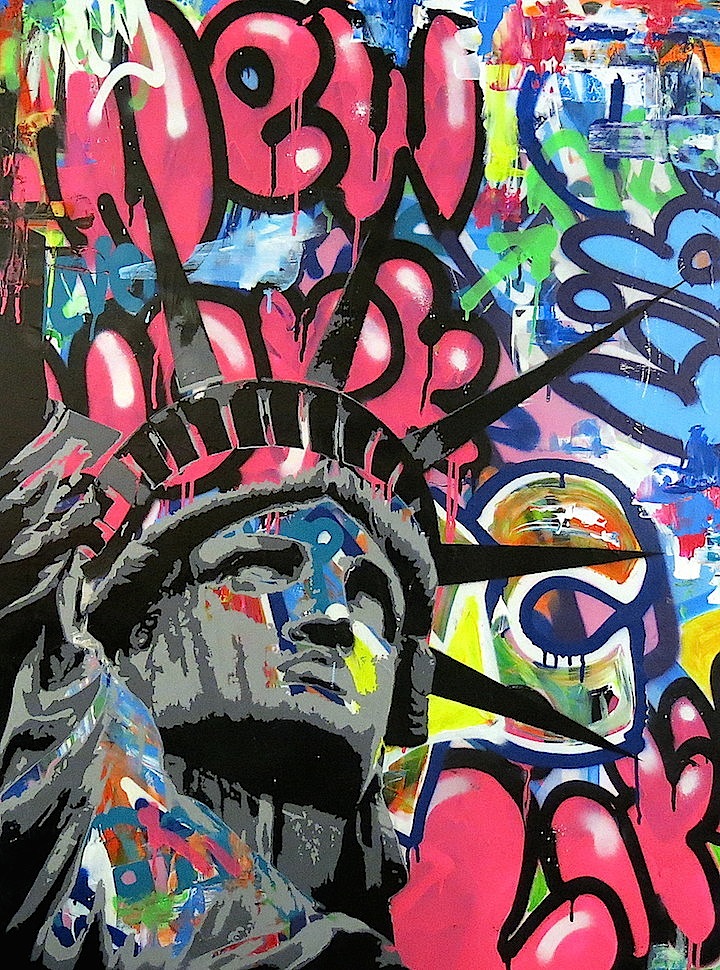 Brooklyn-based Misha T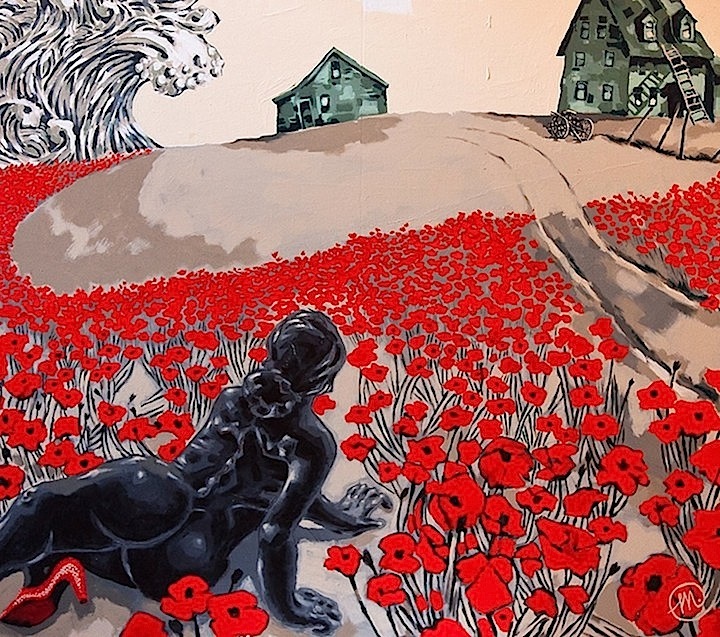 From the launch with noted culture critic Carlo McCormick in attendance (bottom, right)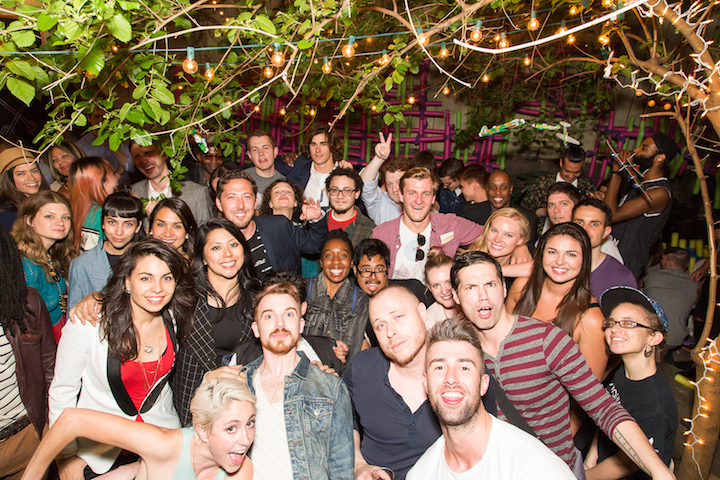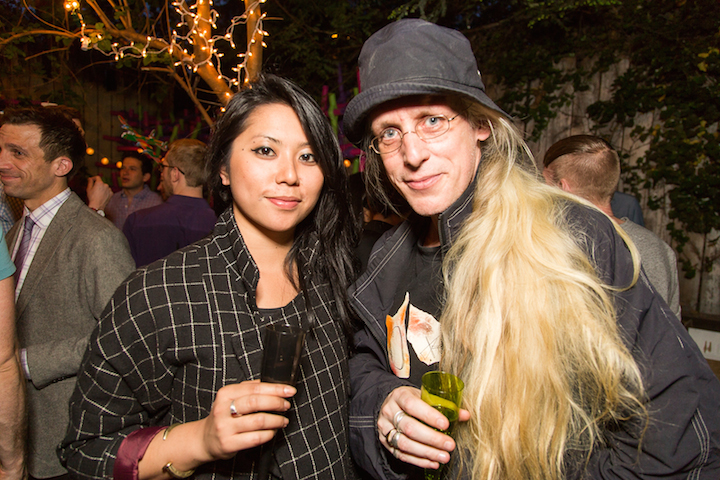 And a close-up of the backyard — — transformed by Columbia's Graduate School of Architecture students — the setting of its daily morning yoga classes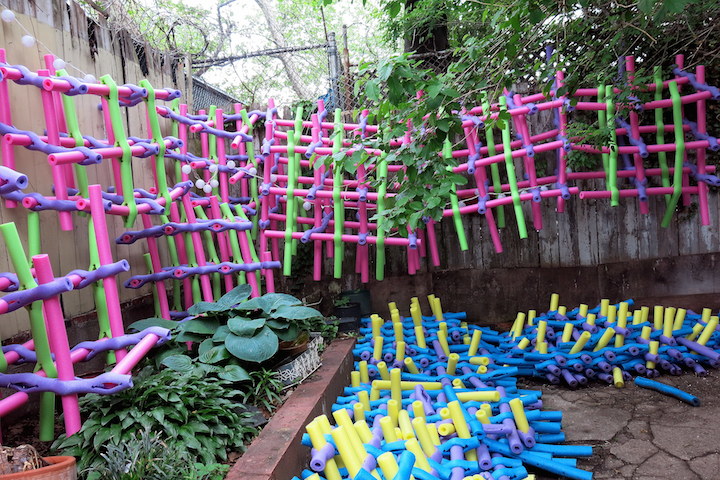 Also on view and for sale are works by NYC-based photographer Joey L, illustrator Sam Spratt and multi-media artist Yazmany Arboleda, along with Martenero's customized automatic watches and selections from Heidi Gardner's esoteric jewelry designs.  Perceiving its space as an alternative to traditional galleries, The Allies aims to transform city spaces into pop-up galleries — more vibrant and accessible than traditional art-sales venues.  You can visit the space through Tuesday at 37 East First Street.
Photos of Elmo and backyard by Dani Reyes Mozeson; all other courtesy of The Allies