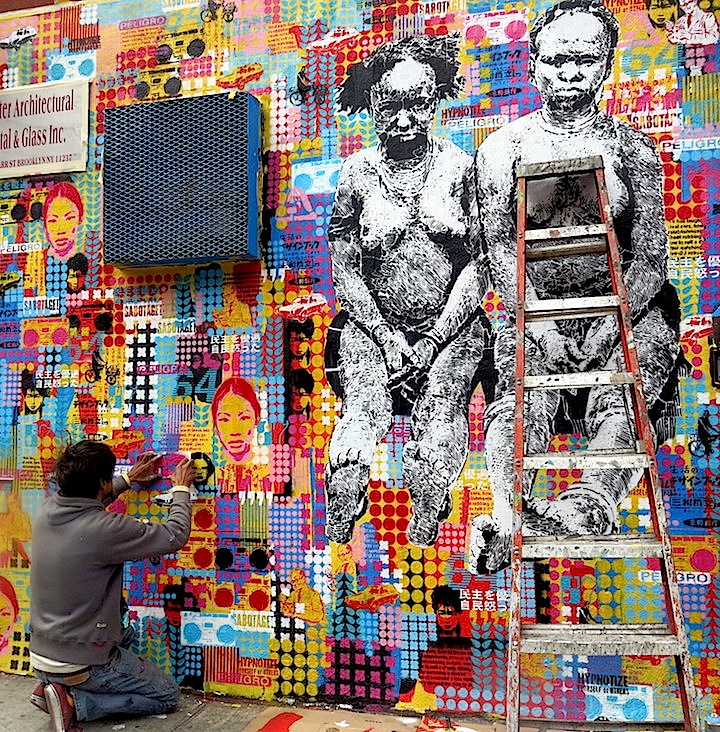 Argentinian stencil pioneer Cabaio recently brought his distinct aesthetic to NYC.  A few weeks back, I discovered him at work at the Bushwick Collective and was mesmerized by his stunningly intricate, brightly hued stencil work.
When and where did you first get up on a public surface?
I began in Buenos Aires in 2001.
What was your inspiration at the time?
In the midst of an economic crisis, there were too many ads in public spaces. They seemed to be everywhere. And I didn't like looking at ads. I saw my artwork as an alternative way of using public space.  And then in 2003, during the invasion of Iraq, I was further inspired to use public space to transmit messages. The global political situation — at the time  — motivated me to make my own mark.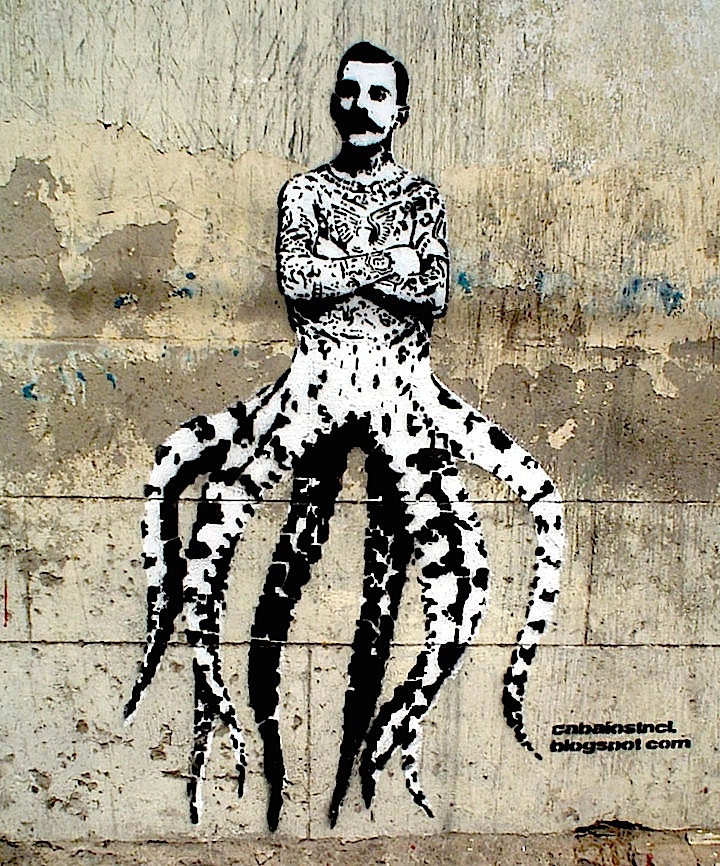 Have you any favorite surfaces or spots?
I like rough surfaces, and I always seek the right context for a piece. I particularly like quiet spots.
Have you ever been arrested?
About seven years ago, the cops took my tools away from me.  But these days I feel free to paint just about anywhere.  Street artists have become the new pop stars!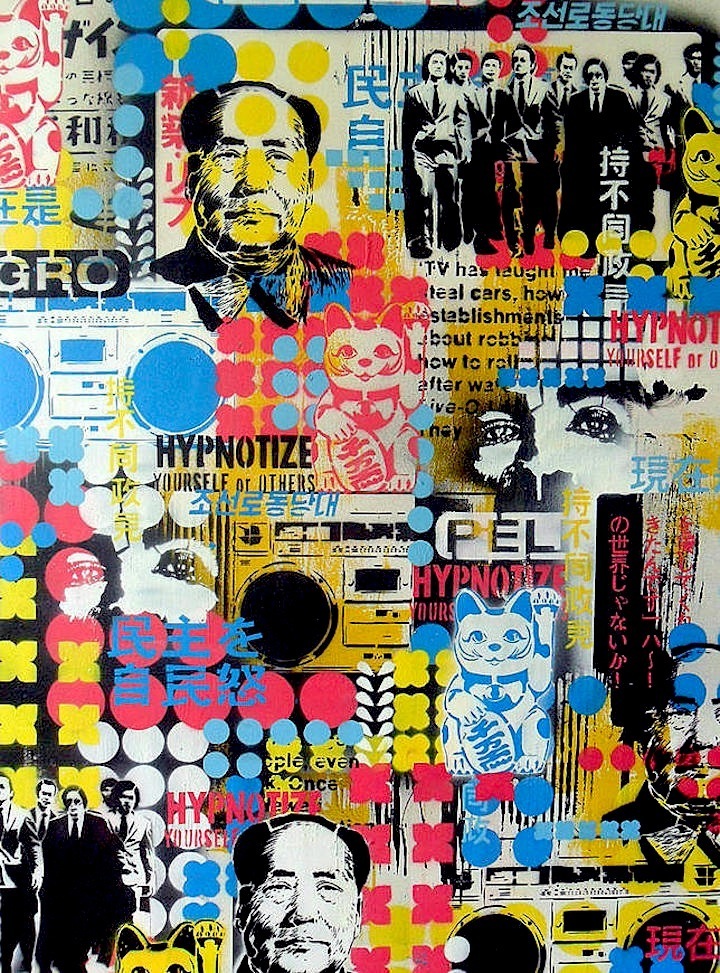 How does your family feel about what you are doing?
At first they thought I was too old to be doing this. Now they are proud of me.
Do you have a formal arts education?
I studied architecture for one year.
Have you any thoughts about the graffiti/street art divide?
I don't feel it. They are both cool art forms. There shouldn't be a divide.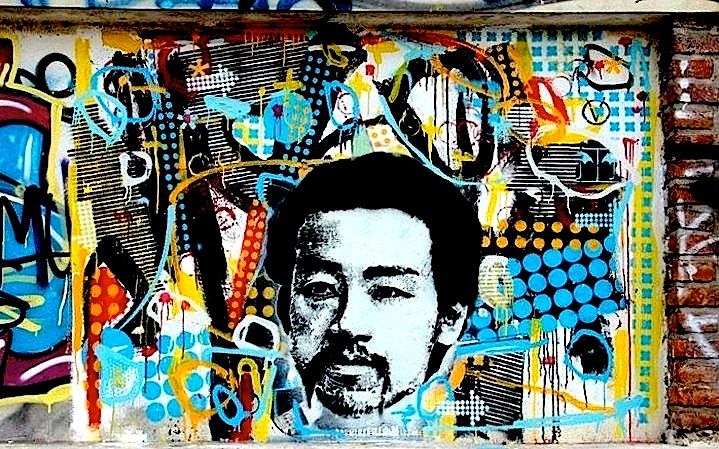 What about the movement of street art into galleries? How do you feel about that?
I have no problem with galleries, as long as the people there respect our work.
Have you shown your work in any galleries?
Yes, I've exhibited in Buenos Aires, São Paulo, New York City, Washington DC and in Indonesia.
What about corporations? So many seem eager to embrace the aesthetics of street art these days.
If they respect our work and use it honestly and pay us well – then it's all good!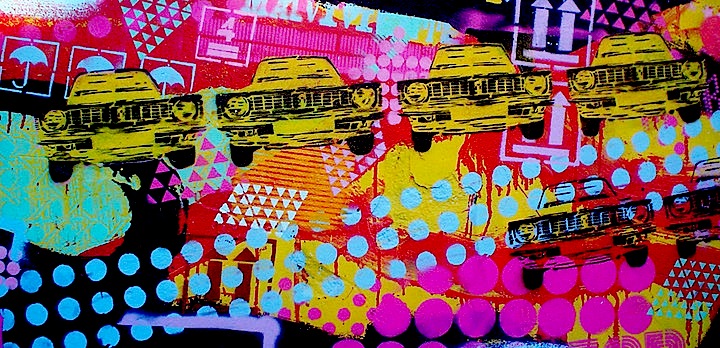 Are there any particular cultures that have influenced your aesthetics?
I've been influenced by Argentinian culture and by Japanese comic culture.
What do you think of the role of the Internet in all of this?
It's certainly a revolution, as it can provide us all with unlimited information.
Have you any favorite artists – stencil artists, in particular?
I like Blek Le Rat, the stencil pioneer.  I think Banksy is amazingly clever. And I love the São Paulo-based duo Alto Contraste.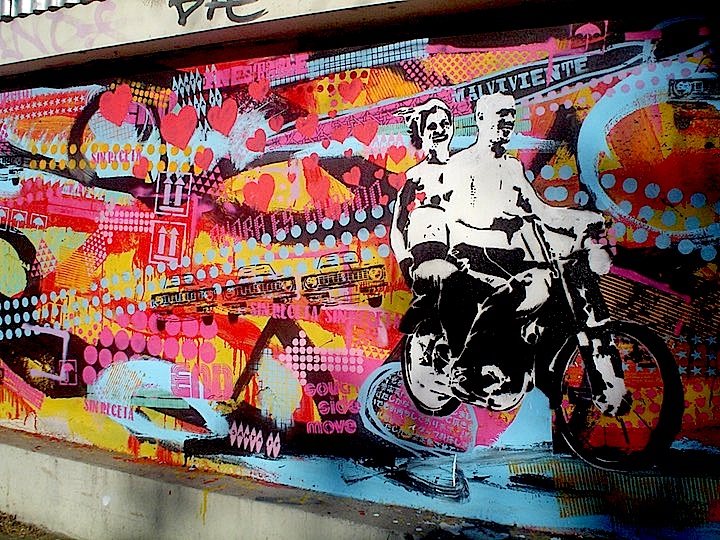 What do you see as the future of street art?
It will only continue to get stronger.
And what about you? What's ahead for you?
I will never allow myself to feel comfortable. My art continues to evolve with more emphasis on its aesthetic element and far less on its political one. I will continue to always challenge myself.
Interview conducted and edited by Lois Stavsky. First photo — of Cabaio at work the Bushwick Collective by Lois Stavsky; all others courtesy of the artist