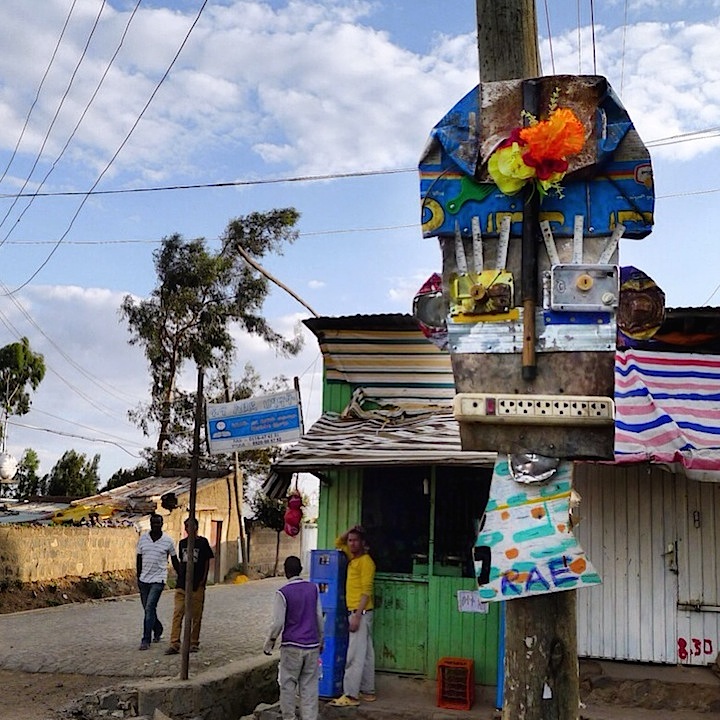 Brooklyn-based RAE — whose folksy sculptures, stickers, paste-ups and paintings on NYC streets always delight us — recently returned from Ethiopia.  And we had some questions for him:
What took you to Ethiopia?
I had connected with the non-profit organization H2 Empower Inc that had recently completed construction of the first community library in the town of Hosanna.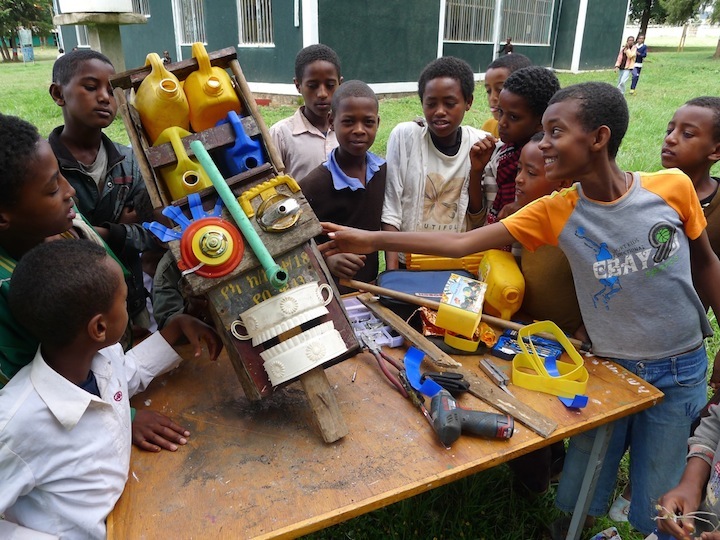 What was your role there?
I worked with kids building sculptures out of found objects and painting the walls outside.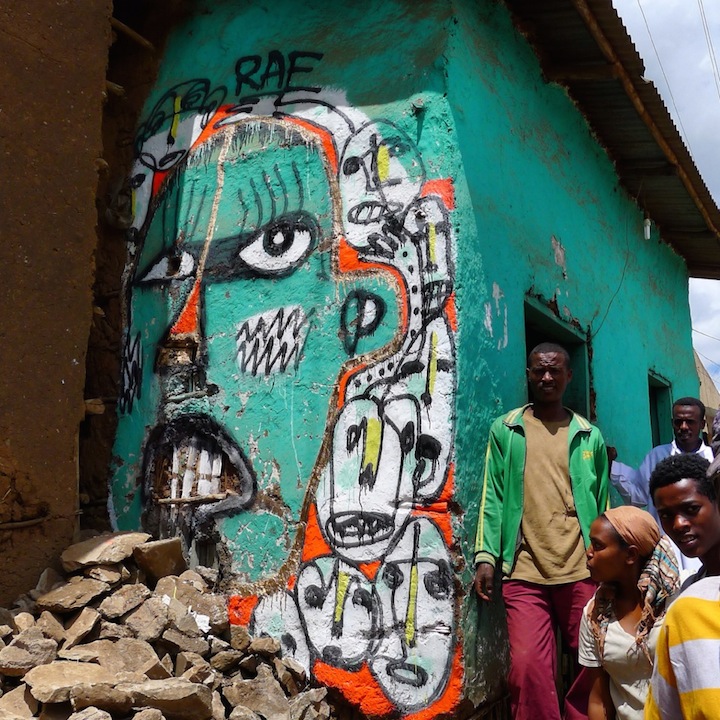 Those of us who follow you on Instagram had the opportunity to witness an exhibit, as well – with goats in attendance!
Yes, we staged an exhibit in the living room of the home of a local family we met in town.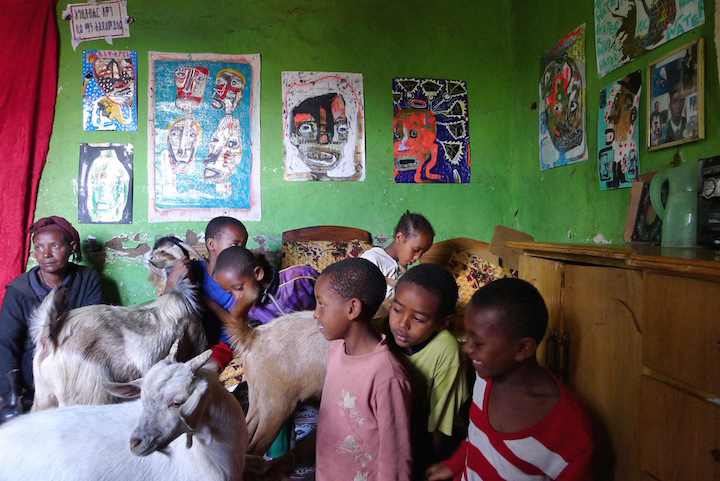 How did it all culminate?
We successfully raised funds to furnish an empty, unused wing of the Alemu Woldehanna Community Library with tables, chairs and a computer station.  That financial goal has been met, and the furniture making will soon be in production.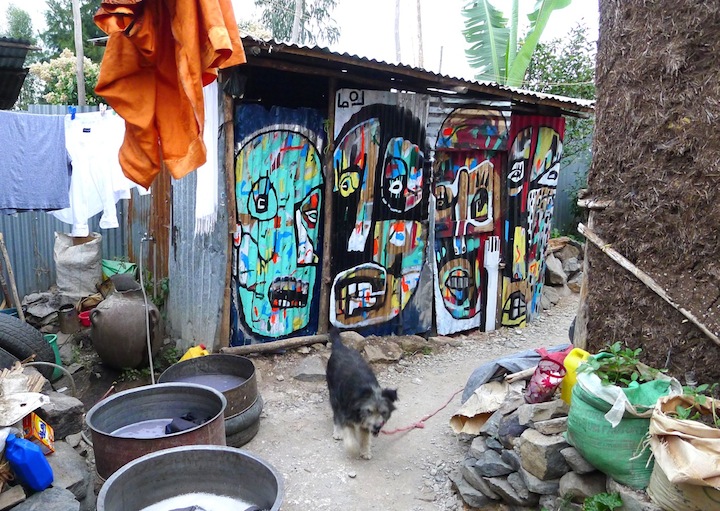 Who will be involved in the next step?
The students at the nearby School For The Deaf in Hosanna, Ethiopia will be making the furniture.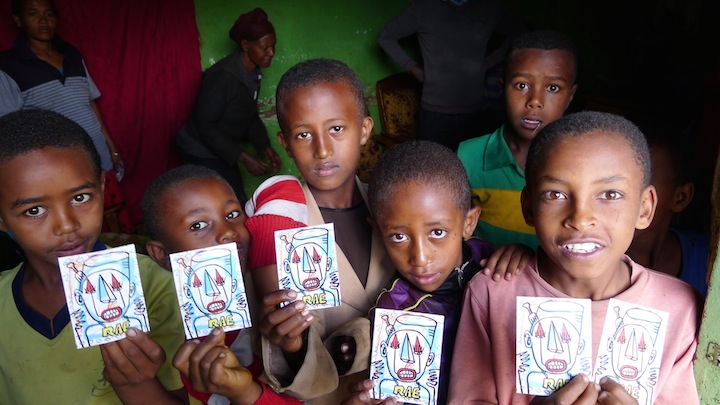 It all sounds great! Welcome home!
Photos courtesy of the artist