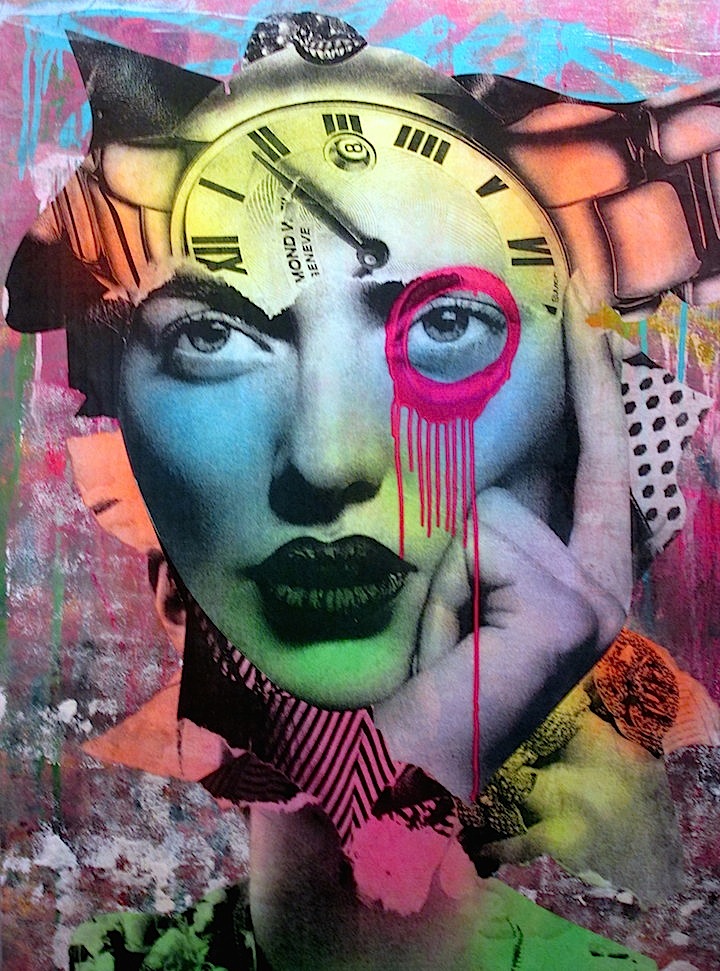 Whether seen on gritty city streets or in formal gallery settings, DAIN's masterfully conceived artworks always intrigue. And those in his upcoming exhibit at Dumbo's Folioleaf are among his most dazzling to date. While previewing a few of his new collaged portraits at the Folioleaf gallery space at 111 Front Street, we had the chance to ask him a few questions:
What is it about these particular women's faces that you find so alluring?
I'm drawn to their eyes. The way they stare at us. And like the women in the old Hollywood movies that I love, these women are naturally beautiful.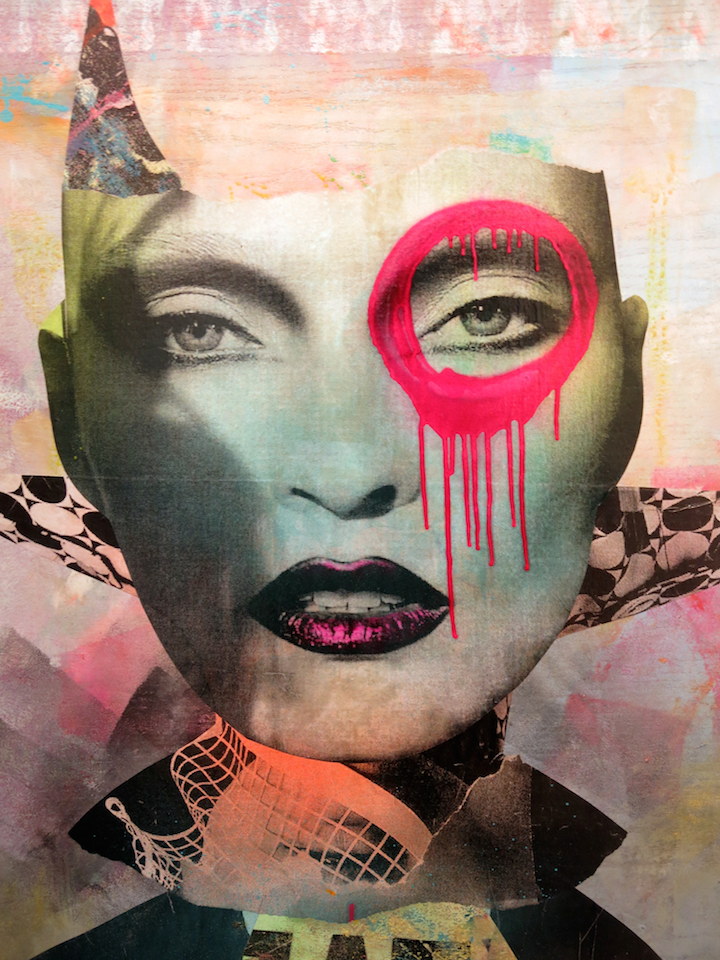 We are wondering why so many of these women's faces are attached to men's bodies. What is the significance of this? Is there a message here?
There is beauty beyond the physical. Everything doesn't have to hang out. Women need to leave something to the imagination.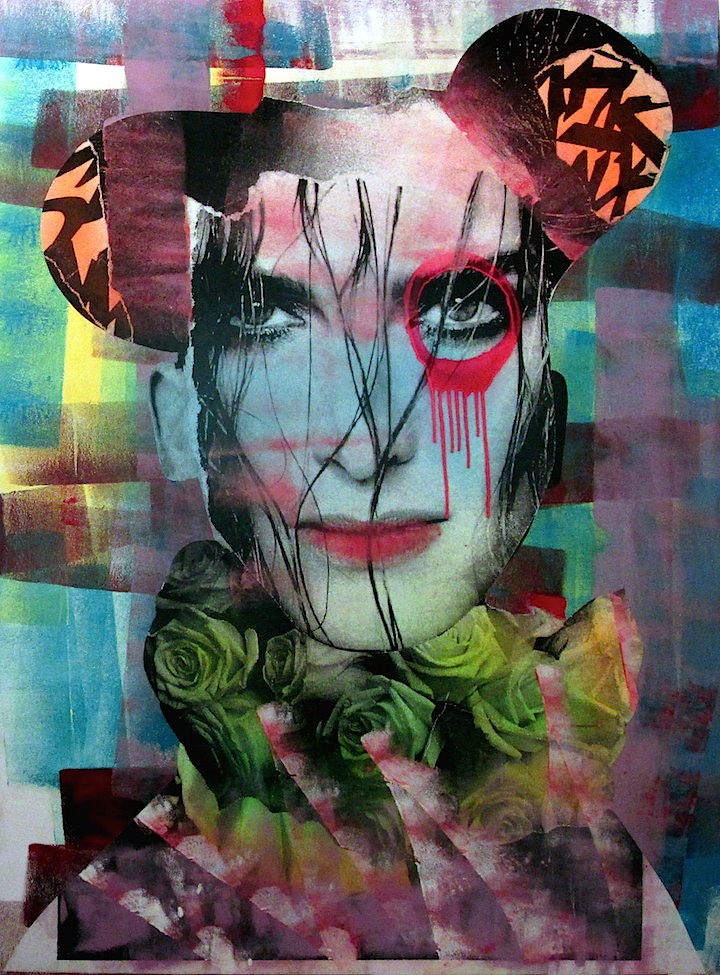 This is quite an impressive body of work. Your distinct aesthetic continues to evolve. Have you any thoughts on this?
I hope it's getting better. I actually think this is my best work so far.  I'm just starting to scratch the surface.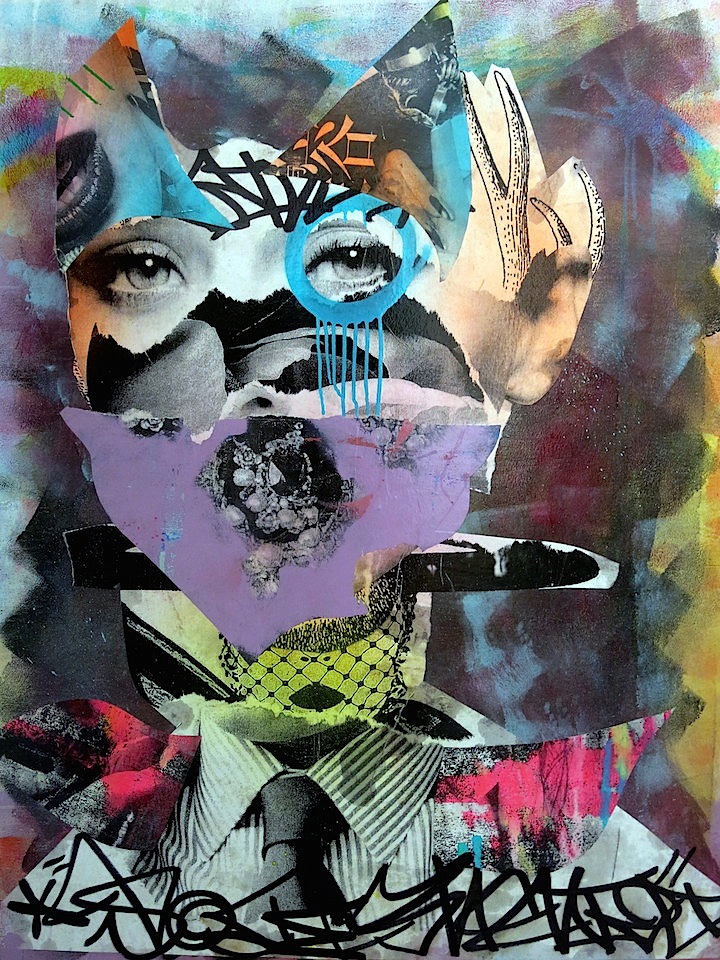 How long did it take you to prepare for this exhibit?
I began working on it in my head many months ago. The final pieces came together in the last few weeks.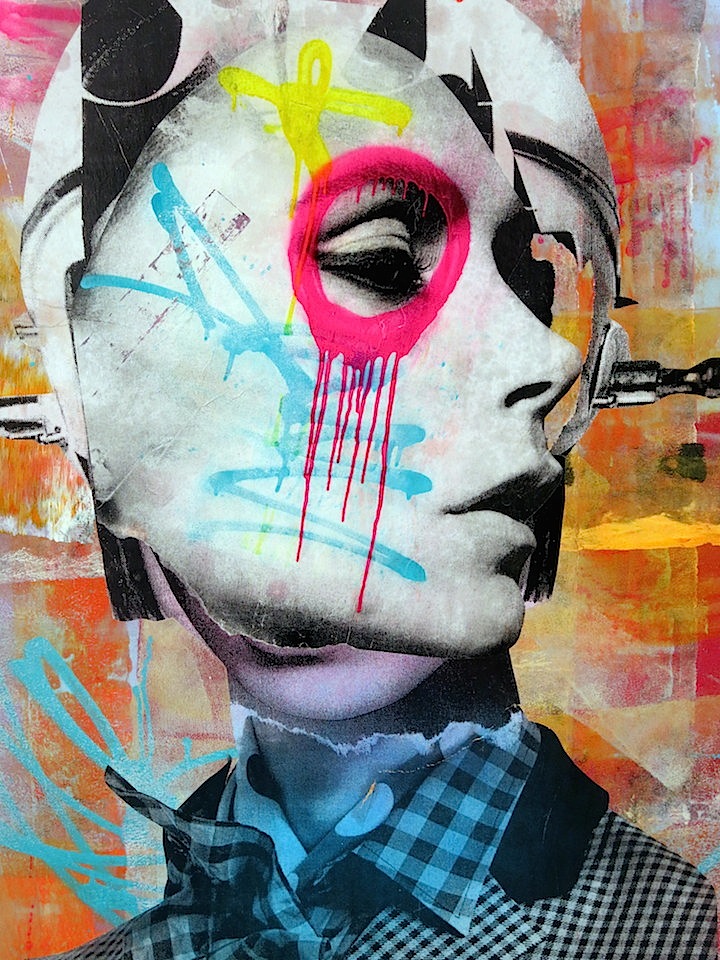 Are you satisfied with the results?
So far, yes! If I am not satisfied with a piece, you will not see it in this show.
The public opening of DAIN's new work will take place tomorrow, Thursday, April 3, 6-9pm, at Folioleaf, 111 Front Street, #226,  in Dumbo. The exhibit continues through Saturday, May 17.
Questions for DAIN by City-as-School intern Anna Louka; photos of DAIN's works by Lois Stavsky and City-as-School intern Dea Sumrall.