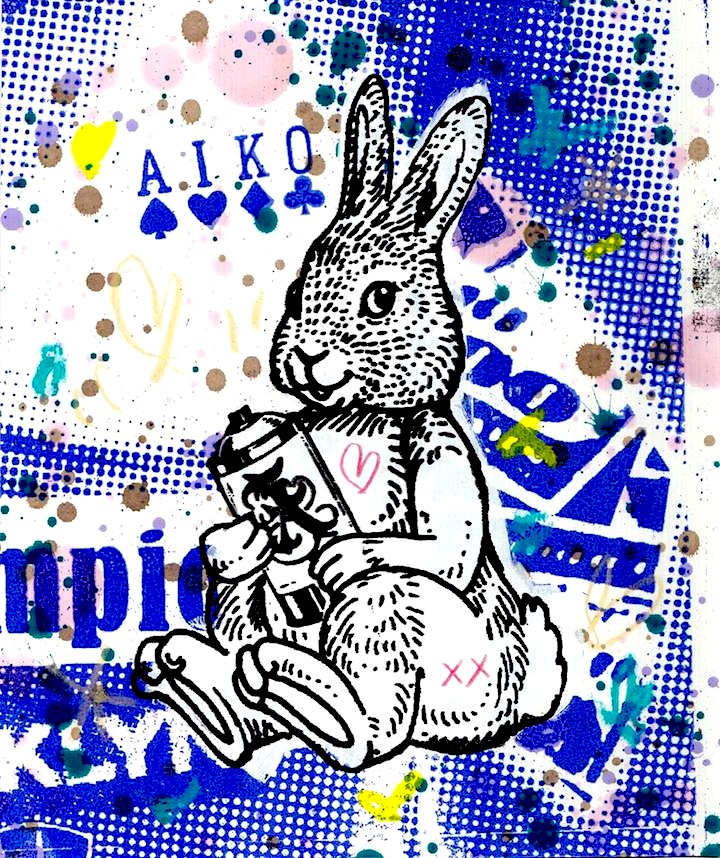 With a range of stencil artwork on different media — from a skateboard deck to cupboard doors — along with a a playfully seductive mural, Lady Aiko has transformed Red Hook's Gallery Brooklyn into a magical bunny party. This is a sampling of what can be seen at 351 Van Brundt Avenue through next Saturday.
Kiss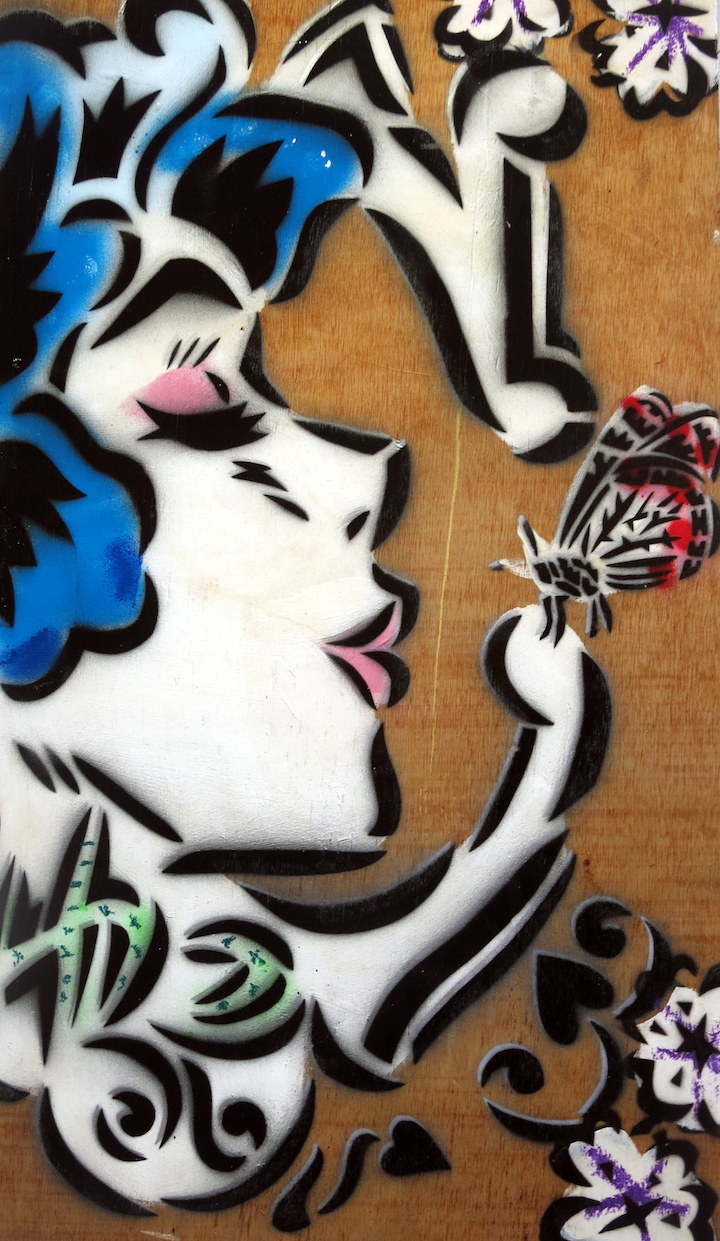 It's Over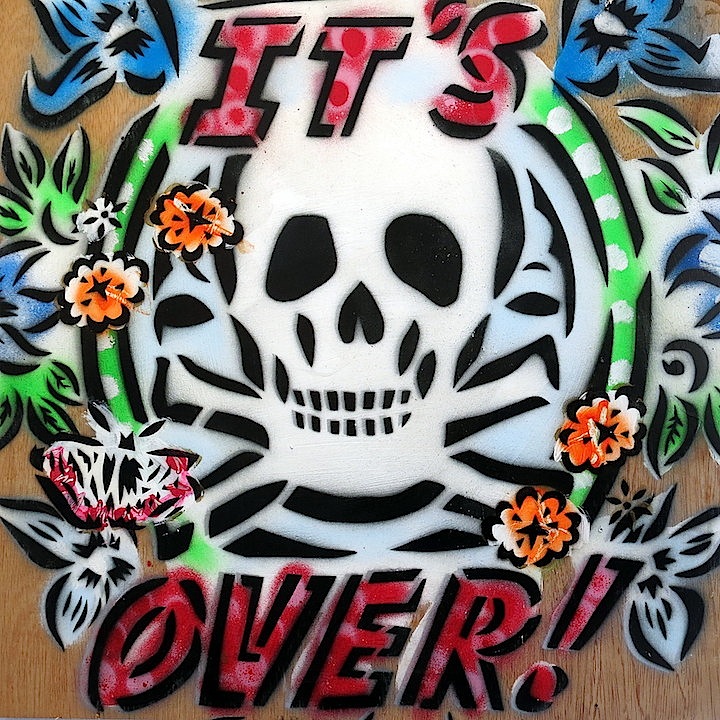 Serious Romance, close-up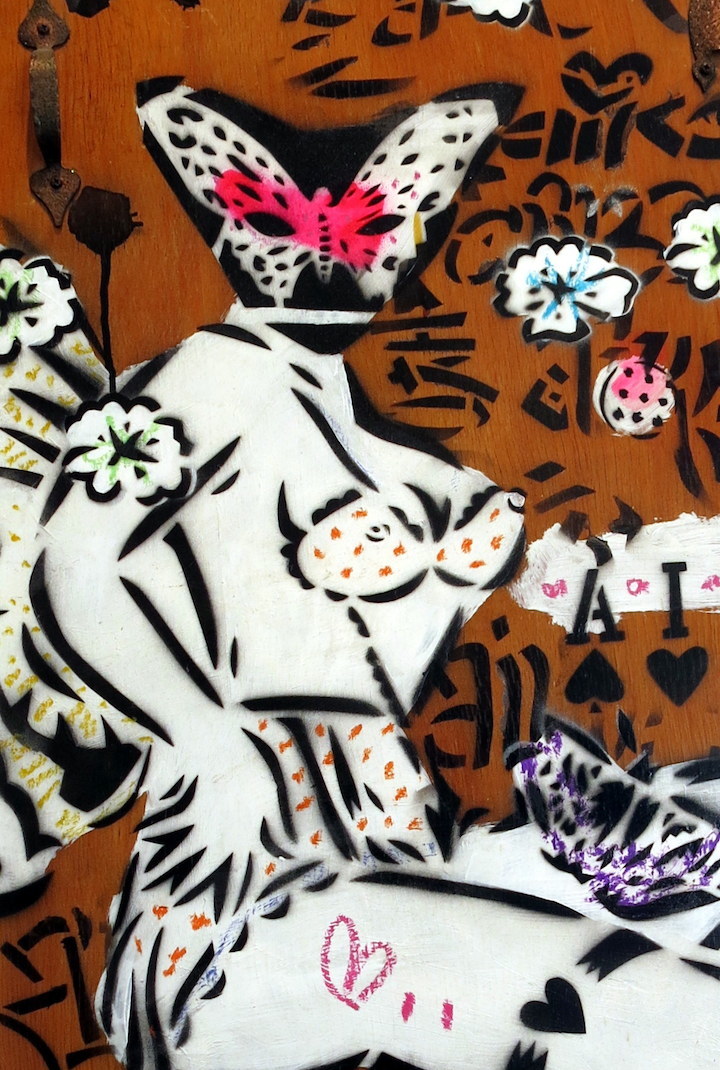 Linda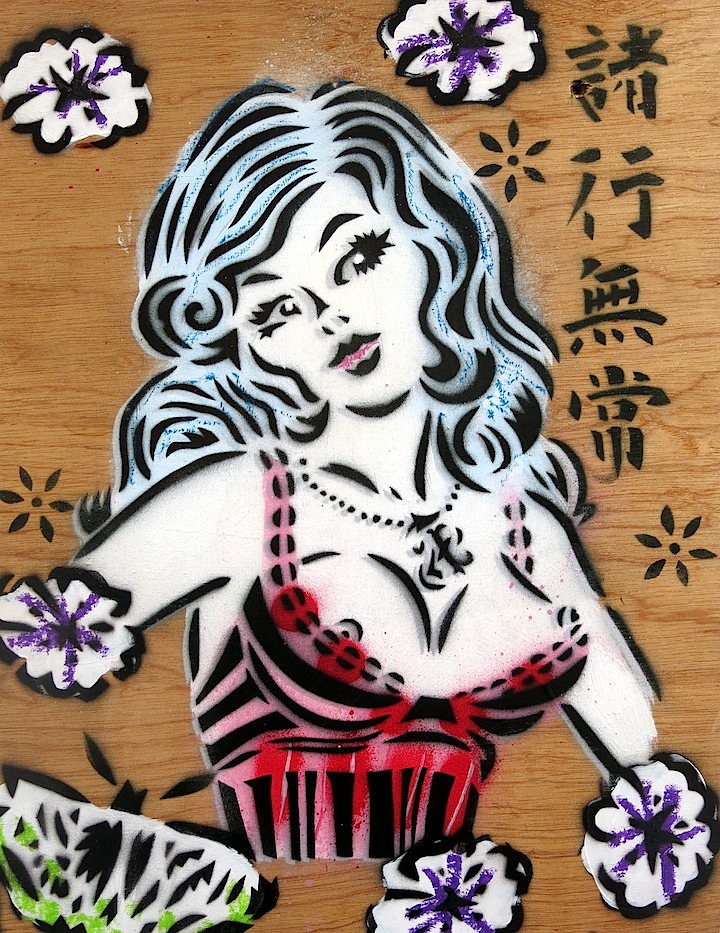 And close-up from huge mural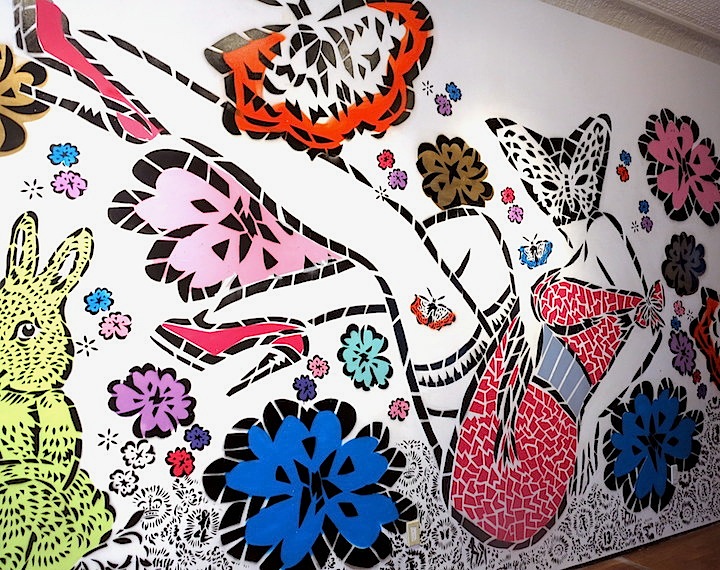 The exhibit is open Thursday through Saturday, 12-7 and Sunday 12-5. The closing party takes place next Saturday evening, March 29, from 6-10 pm.
Photos of artwork by Lois Stavsky and City-as-School intern Annie Loucka