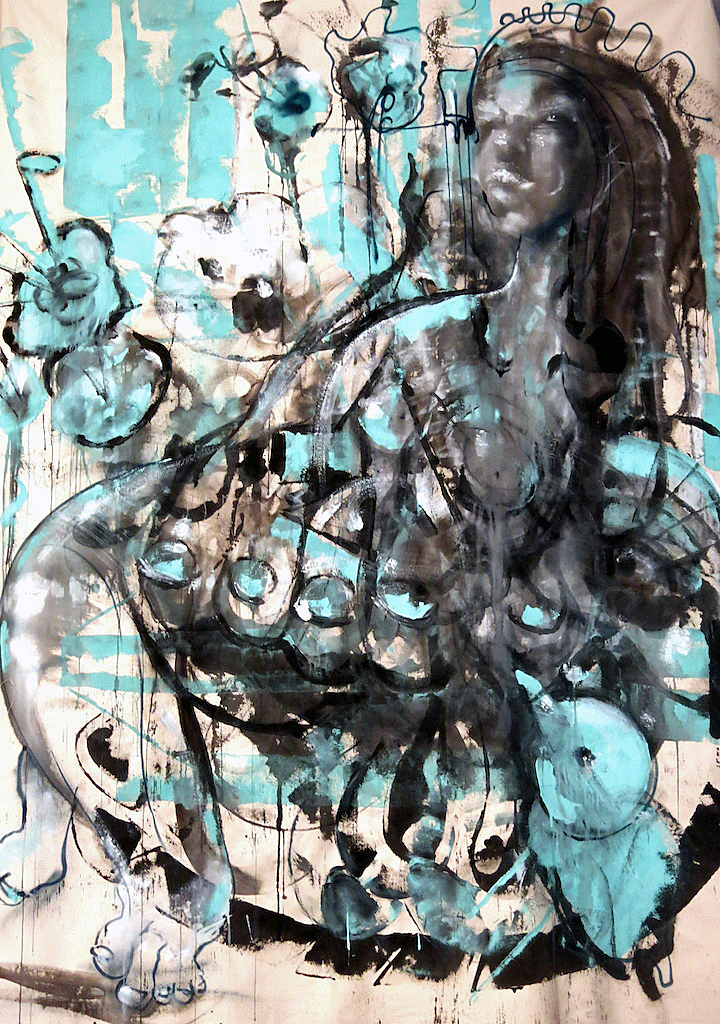 Piece, a wonderfully eclectic exhibit featuring a range of artworks from sketches to completed pieces, remains on exhibit at Spreadhouse through March 28 at 116 Suffolk Street on Manhattan's Lower East Side. While most of the artists are familiar to us street art aficionados, some simply have a distinctly urban or outsider sensibility. Curious as to what was going on here, I posed some questions to Robert Aloia who spearheaded the show.
This is a great venue here. Can you tell us something about it?
It is an all-around creative space launched by the film production company, Spreadhouse, aka shny.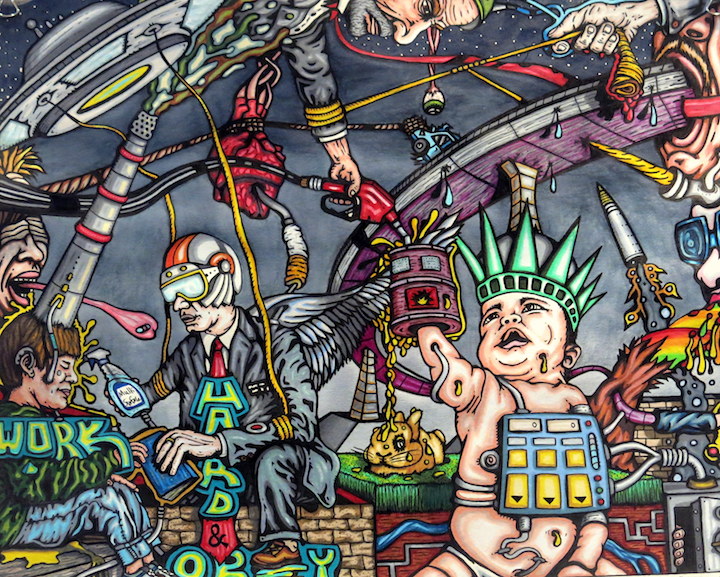 How did you discover it? It's the perfect space to showcase art and its location is ideal.
My friend, the artist Peter Passuntino, had an exhibit here last month, curated by his son Greg. It was the first art show at shny and it introduced me to this space.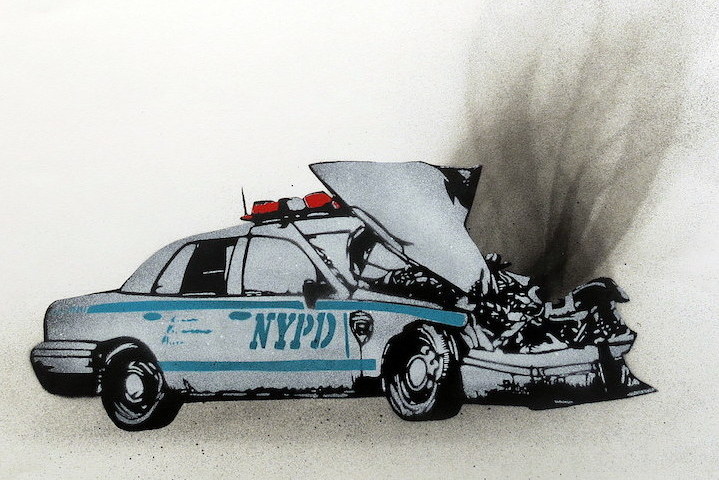 What is the concept behind Piece?
This exhibit is my way to showcase this space at Spreadhouse and to give viewers a glimpse into the creative process – from inspiration to finished product. Many of the pieces were created right here!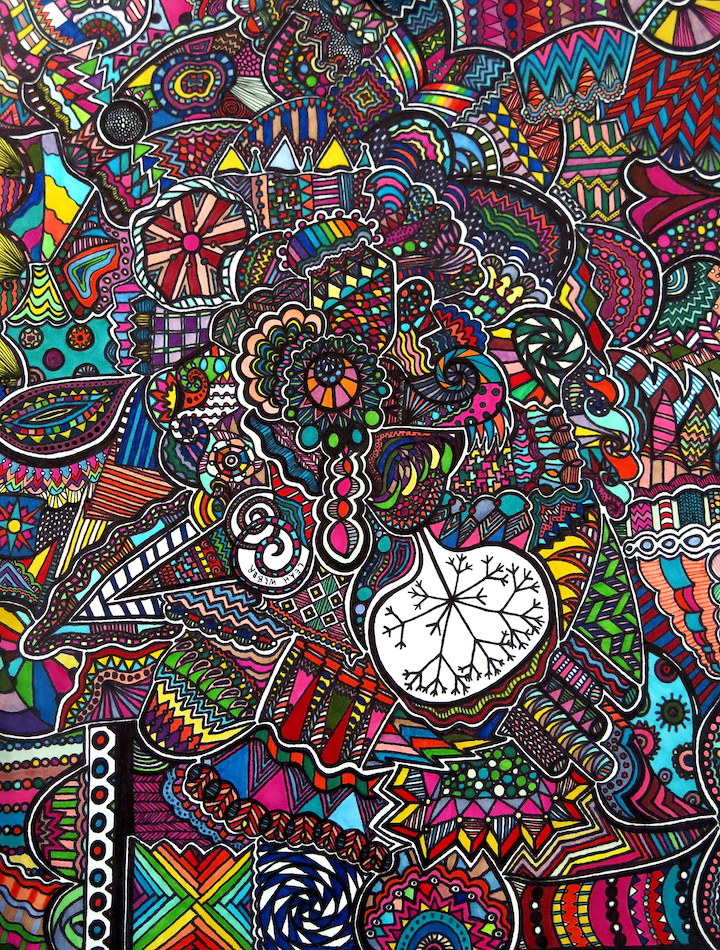 Among the dozens of artists featured here are many who are active on the streets and others who are new to me. How did you hook up with so many talented folks?
Friends and friends of friends and assistant curators.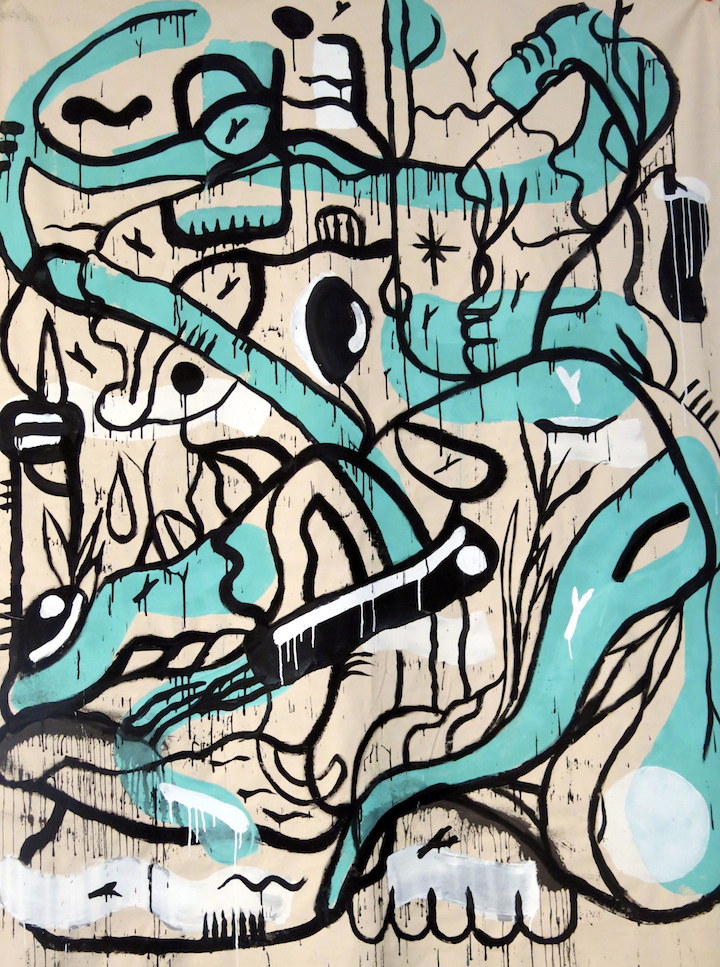 What's ahead?
We're at work on a number of wide-ranging exhibits. But you can expect to see some street art elements in all of them.
That sounds great. Good luck!
Images: 1. Cern  2. Matthew Denton Burrows  3. Icy and Sot  4. Leah Weber and 5. Leo Uzai

Photos of images by Lois Stavsky