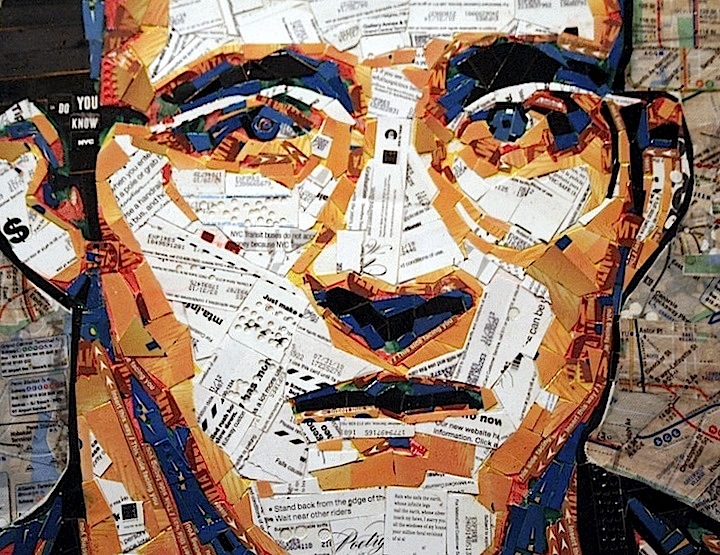 Currently on view at the Elena Ab Gallery, 185 Church Street in Tribeca, the Collective Show celebrates a diversity of cultures, styles and techniques. Among those artists featured who have also shared their visions in public spaces are: Carlos Pinto, Ken Hiratsuka, Linus Coraggio, Megan Kindsfather and John Paul O'Grodnick. Here's a sampling:
Another signature Carlos Pinto portrait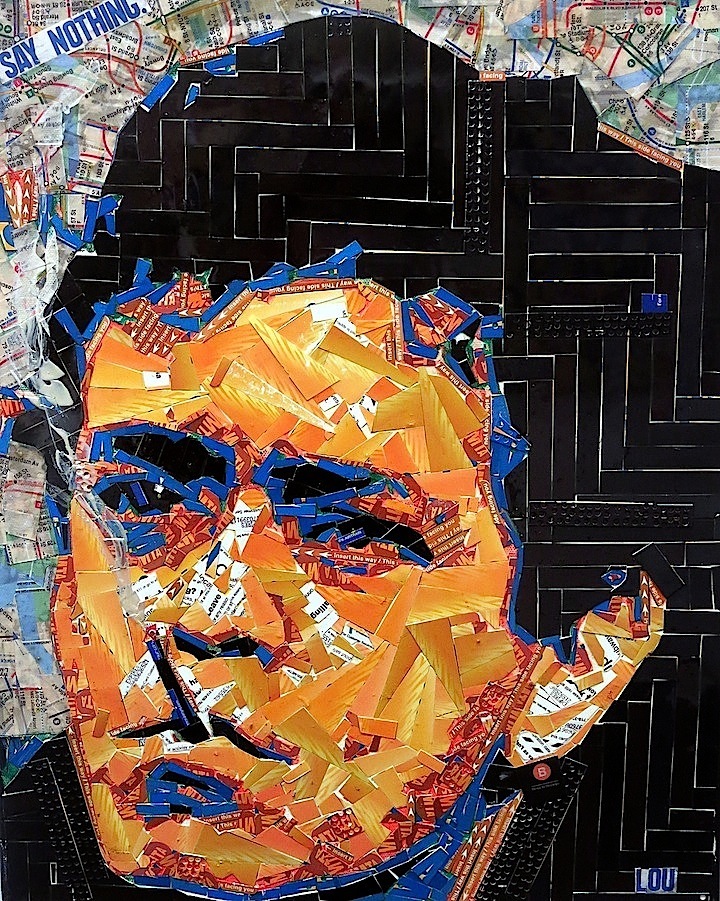 Internationally acclaimed sculptor Ken Hiratsuka, commissioned by Goldman Properties to create a huge granite sidewalk sculpture for 25 Bond Street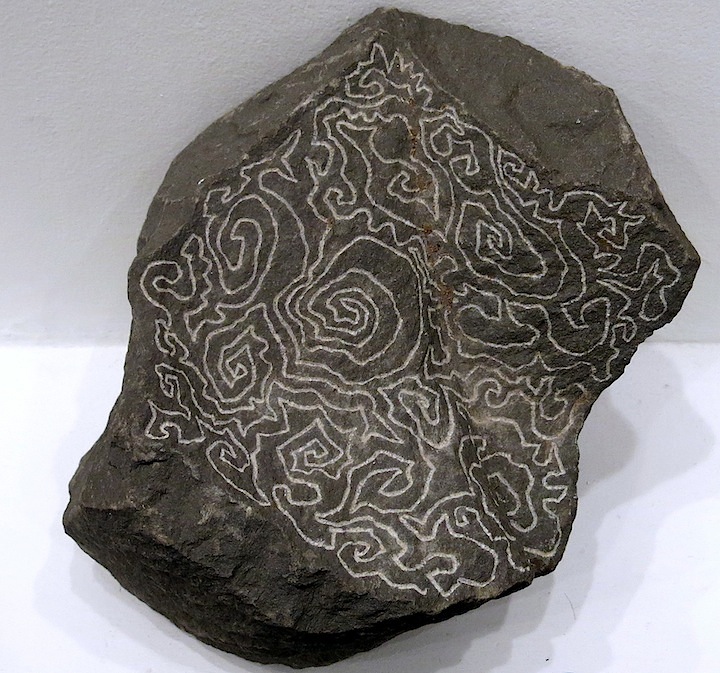 Celebrated metal sculptor Linus Coraggio, whose work is documented in Trespass by Carlo McCormick and Wooster Collective founders Marc and Sara Schiller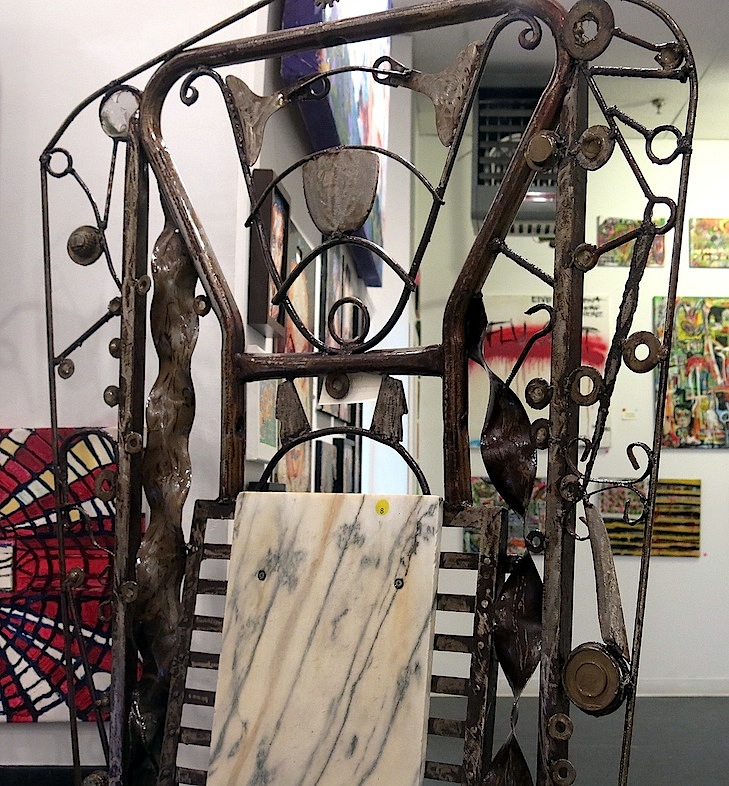 Megan Kindsfather, close-up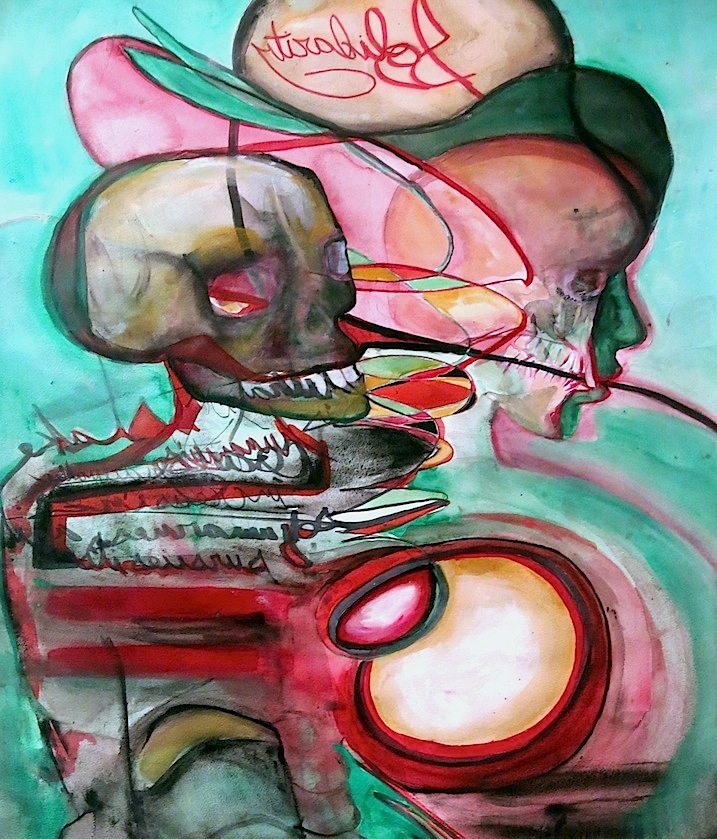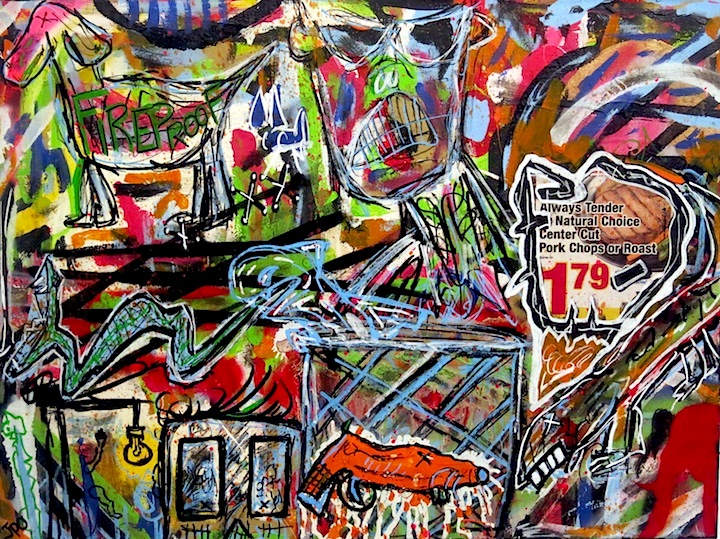 Among the other works on exhibit — of particular interest to us street art aficionados — is an early work attributed to Jean-Michel Basquiat.
Launched earlier this year by the painter Elena Ab as a meeting space for friends, artists and collectors, the Elena Ab Gallery is open daily from 12-8pm and by appointment.

First photo: Carlos Pinto, Keith Haring close-up by City-as-School intern Eduardo Dibone; all others by Lois Stavsky