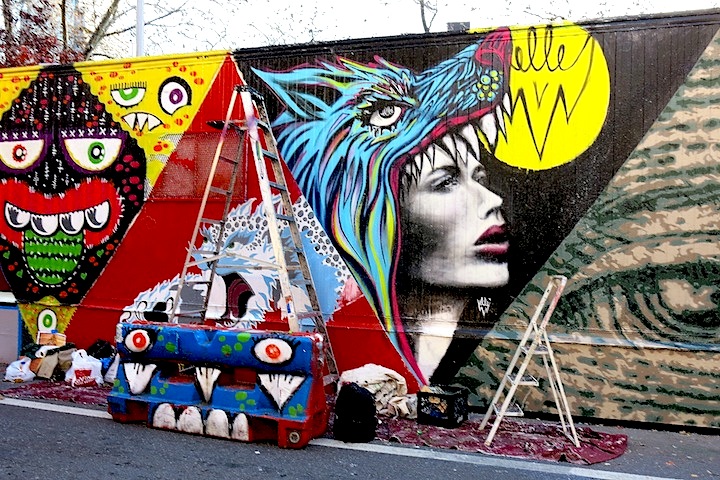 The now-iconic trailer on First Street and First Avenue is undergoing yet another transformation. For its current cycle, Cycle 11, the Centre-fuge Public Art Project invited artists who've painted there this past year to return. Here are a few images captured earlier in the week from the still-in-progress huge, energetic collage of distinct styles.
 Matthew Denton Burrows at work; Damien Miksza on left; Phetus on right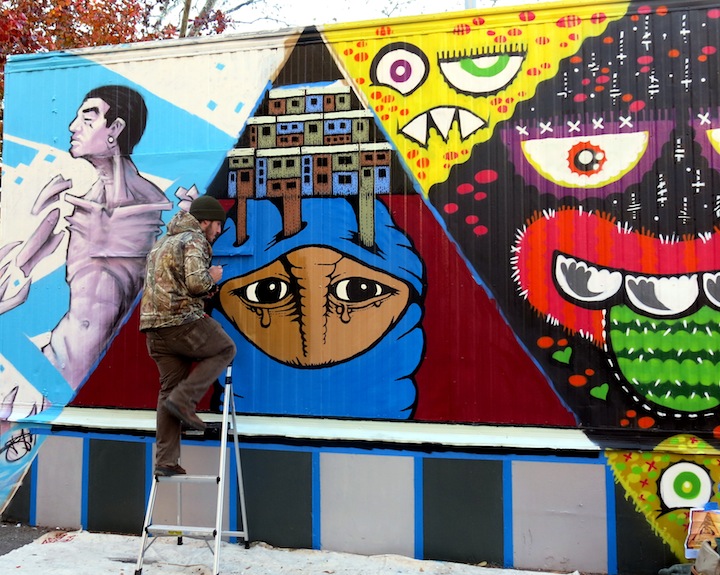 Phetus with Nicole Salgar & Chuck Berrett on right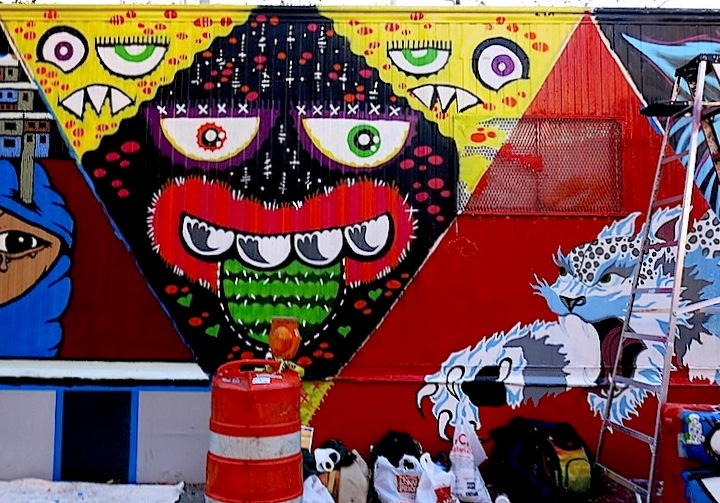 CS-Navarrete at work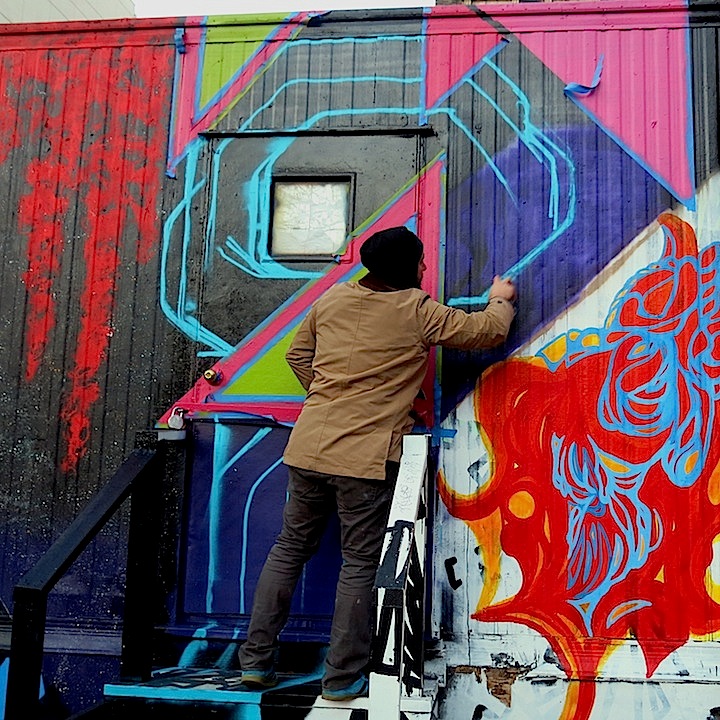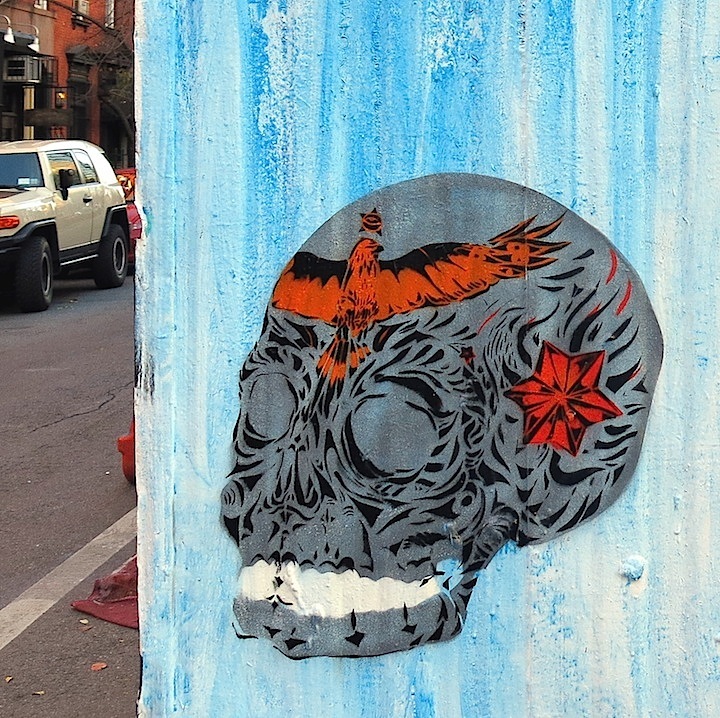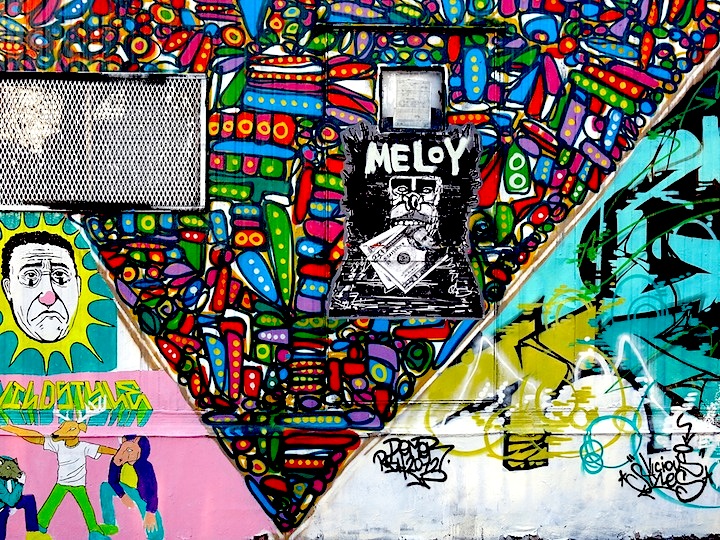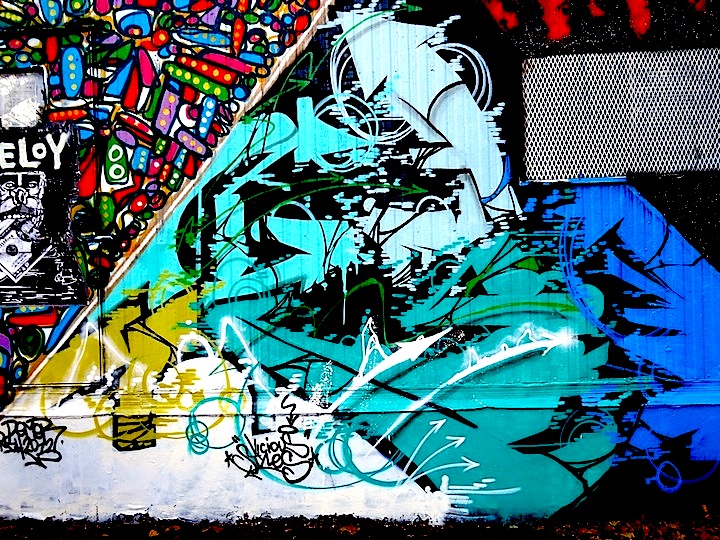 Royce Bannon with Miishab on right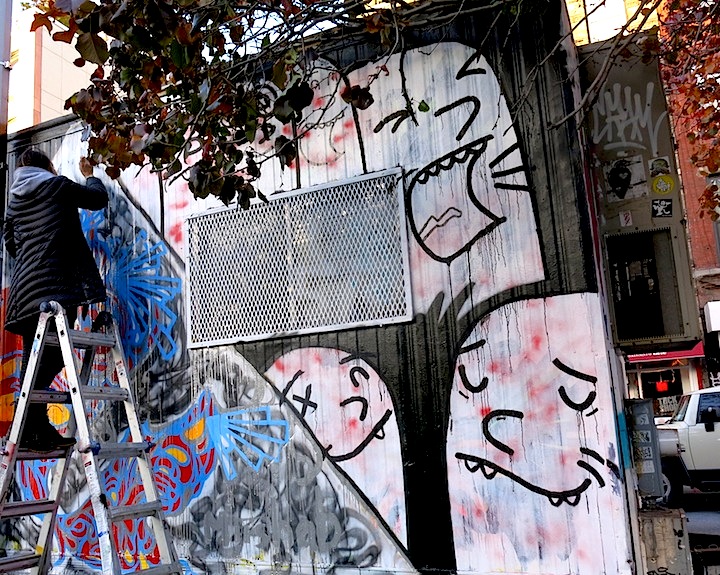 Elle, Damien Mitchell and Korn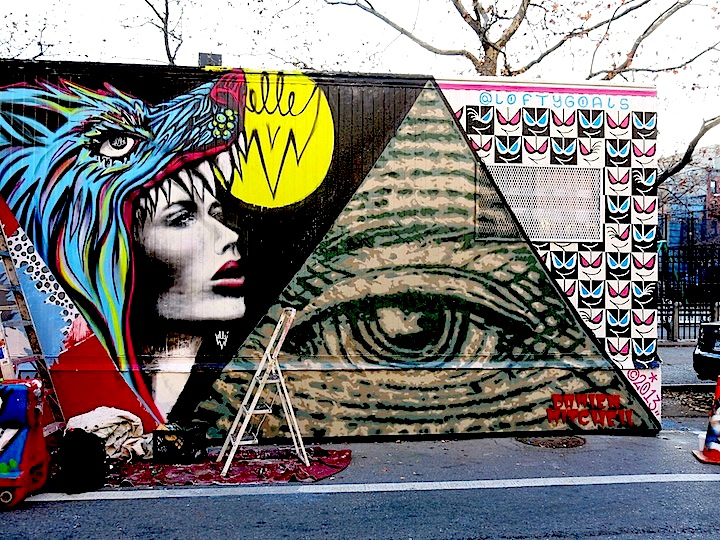 Keep posted to our Facebook page for more photos of the completed pieces.
Photo of  CS-Navarrete at work by Lois Stavsky; all others by Dani Reyes Mozeson