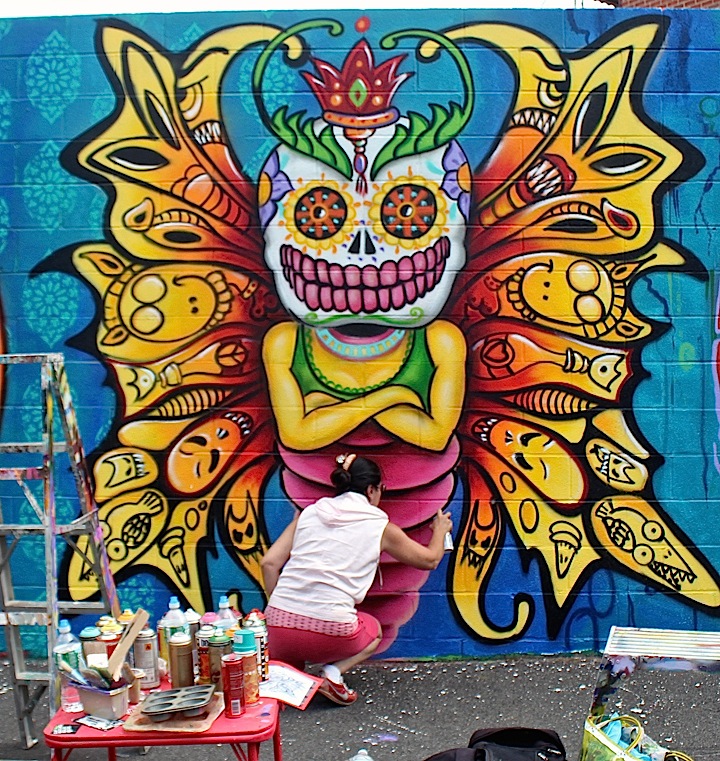 Engaging a wide range of artists and art lovers of all ages, along with members of the local community, the Welling Court Mural Project celebrated its 7th anniversary with a huge block party on Saturday. Pictured above is the legendary Lady Pink at work. Here are several more images captured from the Welling Court Mural Project's annual event organized by Garrison & Alison Buxton.
Caleb Neelon at work on collaborative mural with Katie Yamasaki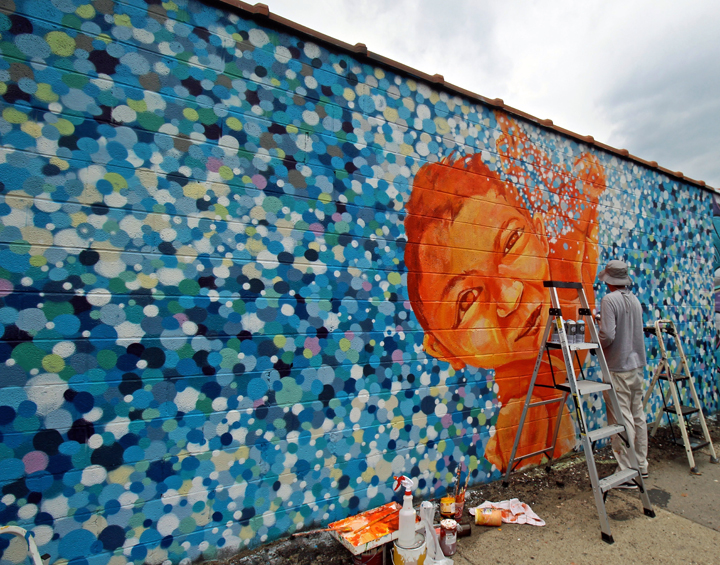 Fumero at work on tribute mural to Muhammed Ali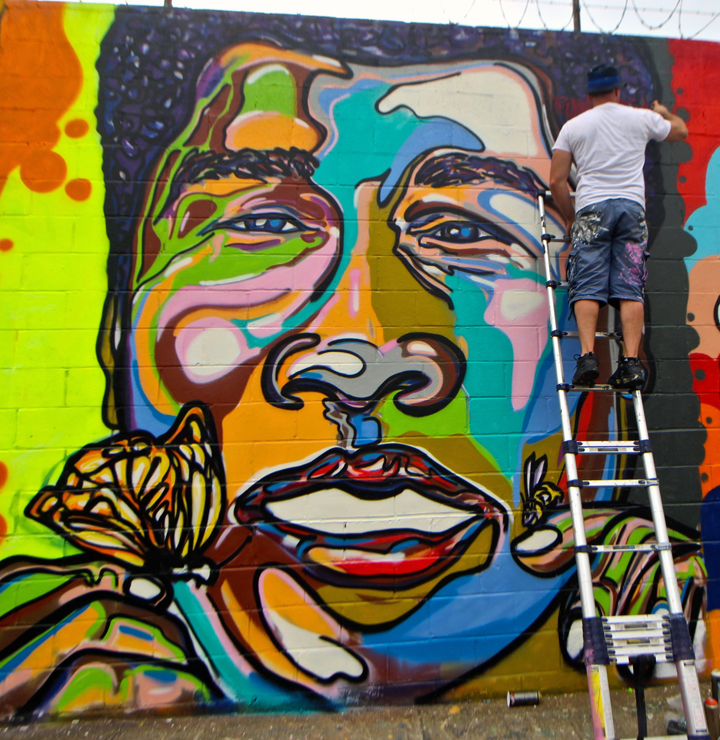 Mike Makatron and Caroline Caldwell aka Dirt Workship at work on a collaborative mural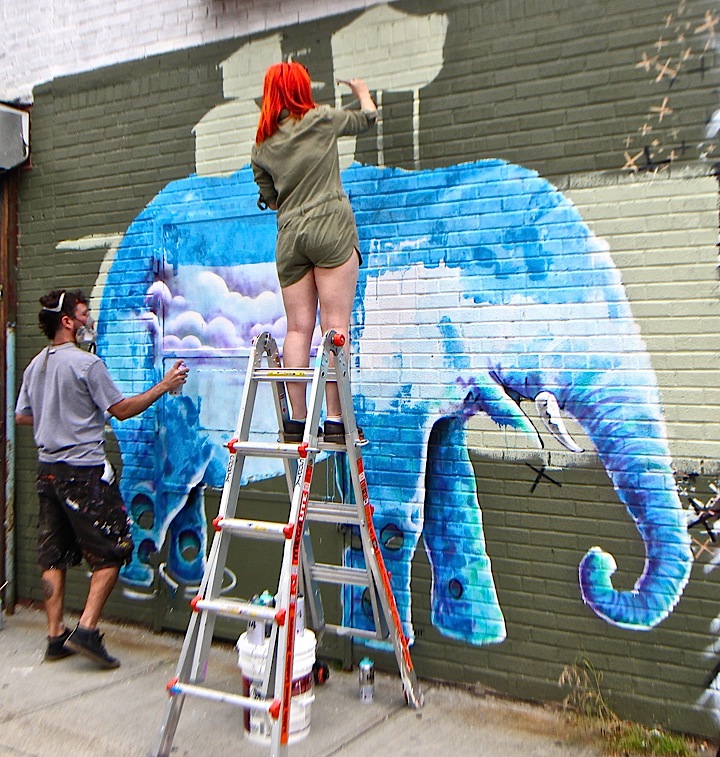 Cre8tive YouTH*ink, close-up of huge mural painted by youth under the direction of  Jerry Otero aka Mista Oh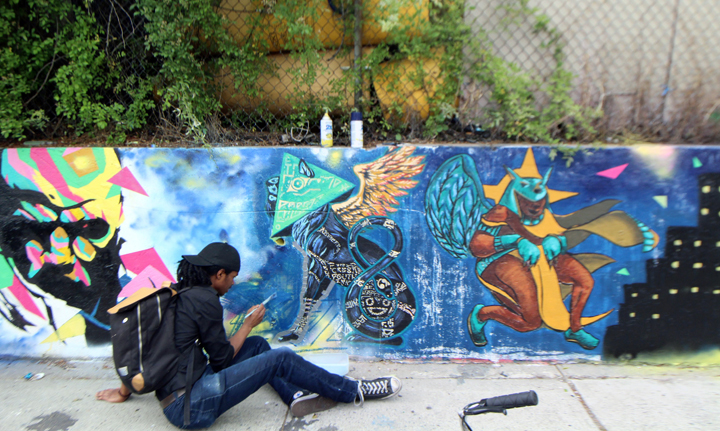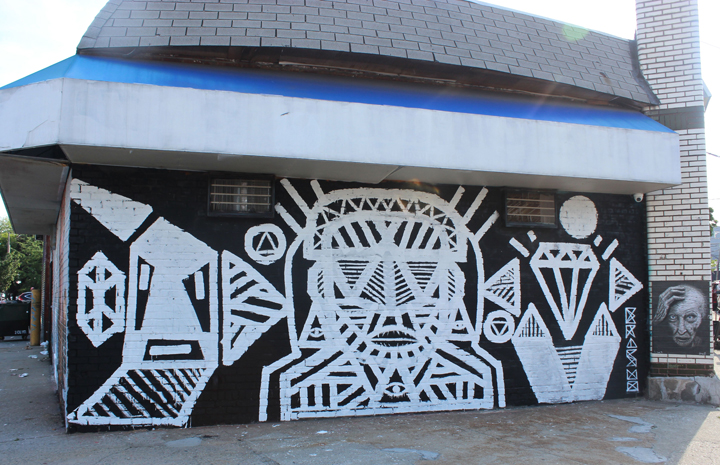 Chris Cardinale at work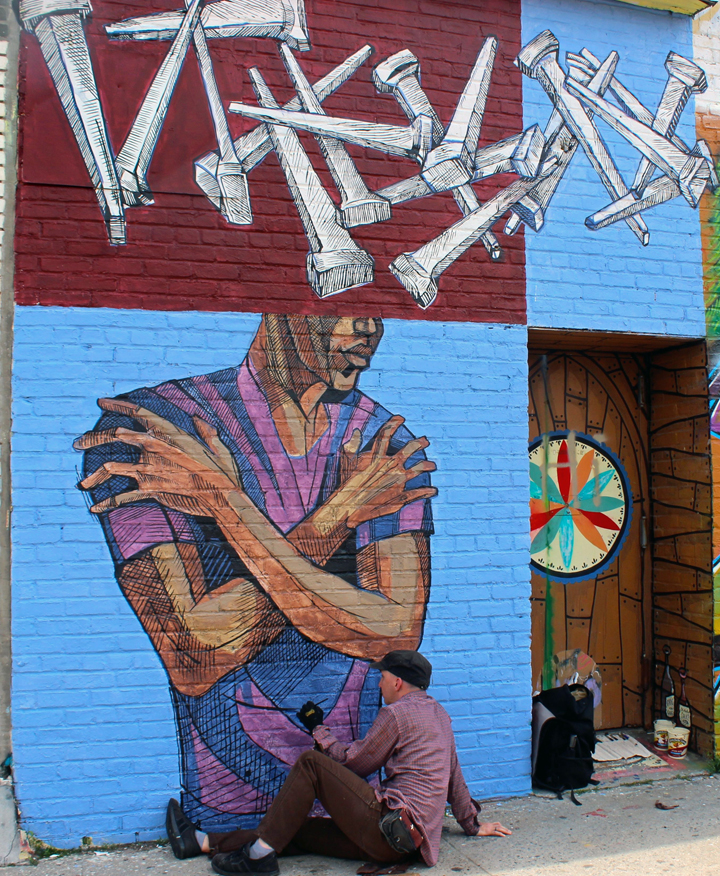 Joel Artista at work on collaborative mural with Chris Soria and Marc Evan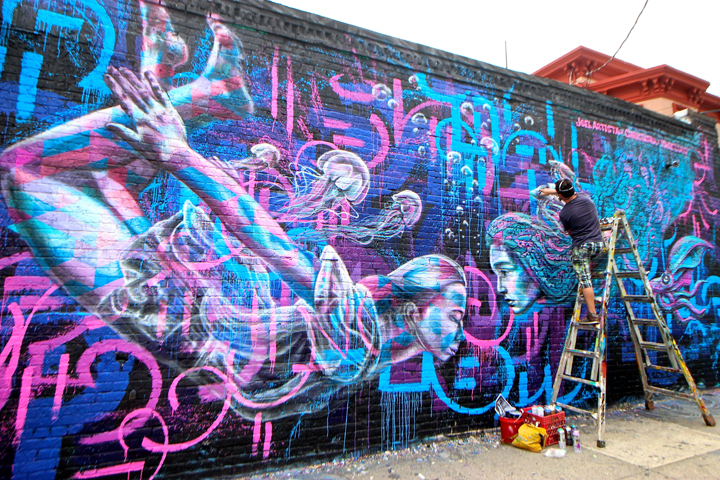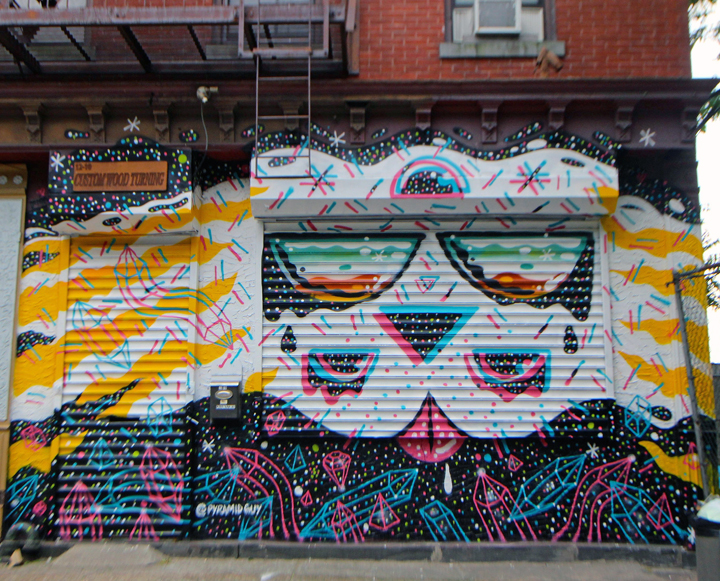 Joseph Meloy, Ellis G and Abe Lincoln, Jr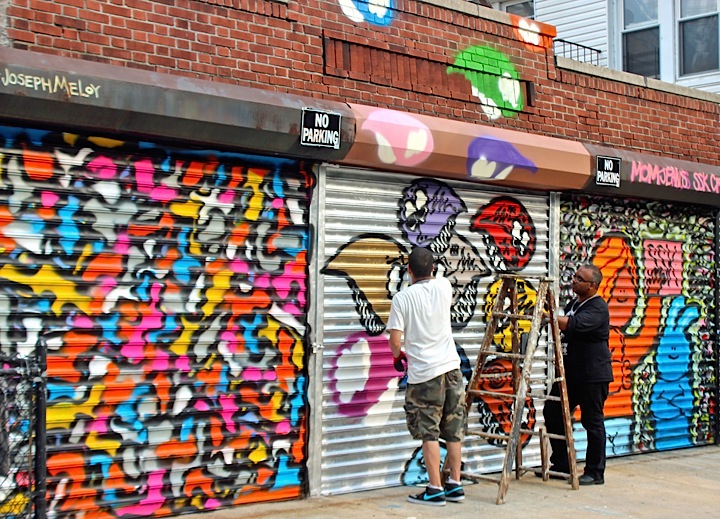 Photos by Tara Murray
Note: Hailed in a range of media from the Huffington Post to the New York Times, our Street Art NYC App is now available for Android devices here.

{ 0 comments }