We returned this week to one of our favorite East Village spots — East First Street off First Avenue — where a once-abandoned trailer now boasts a range of crisp, expressive images. With Cycle 7 now complete, this is what we captured: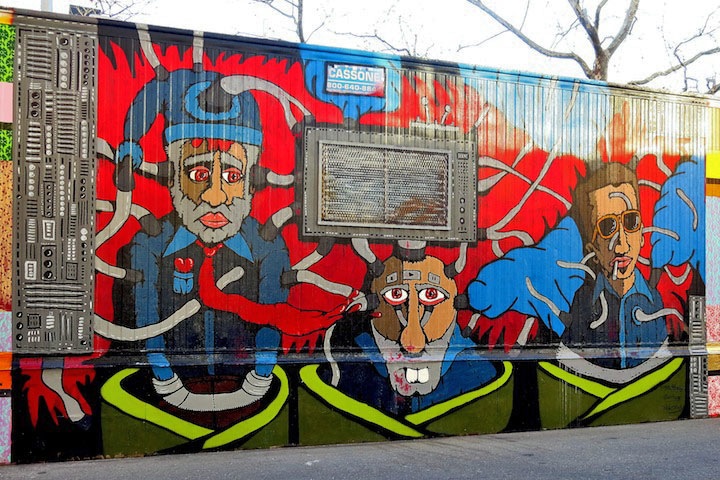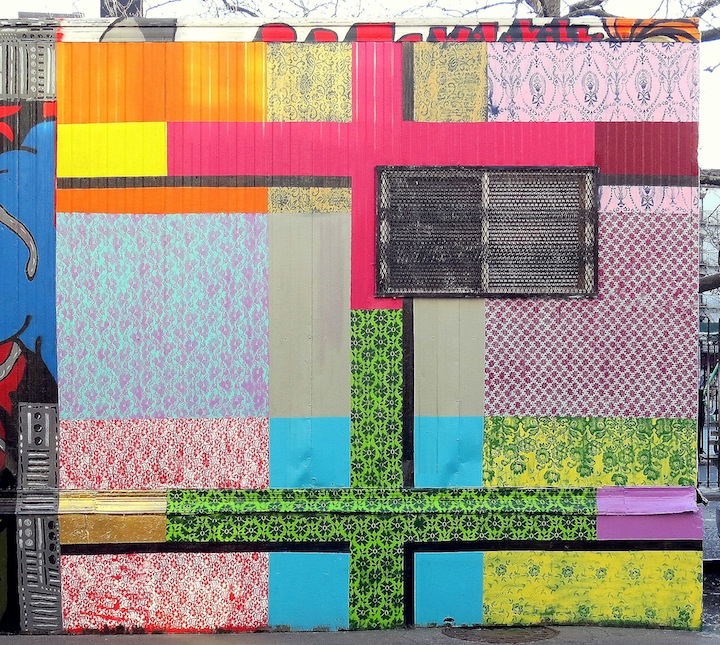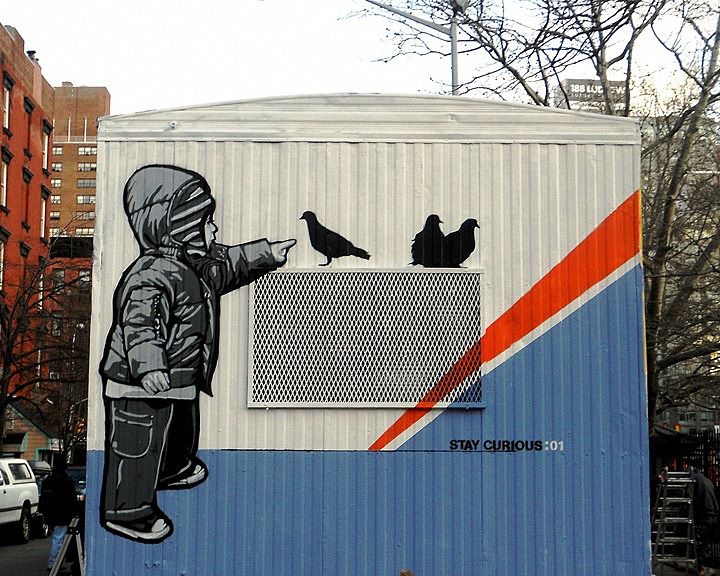 Joseph Meloy and Nicholai Khan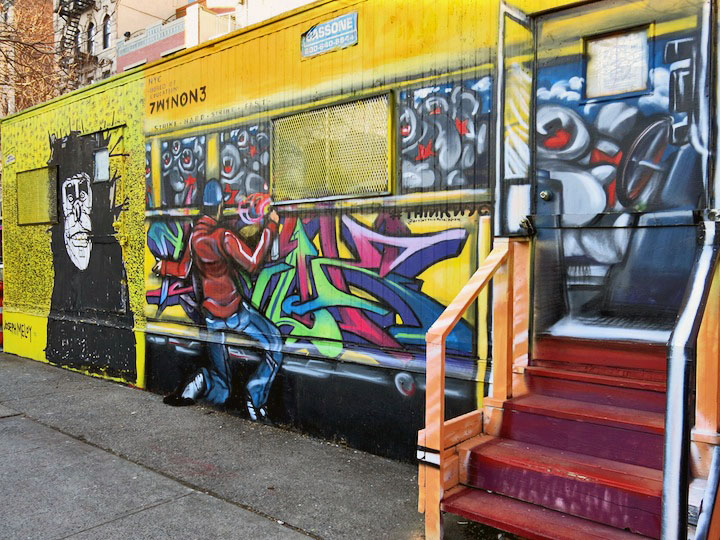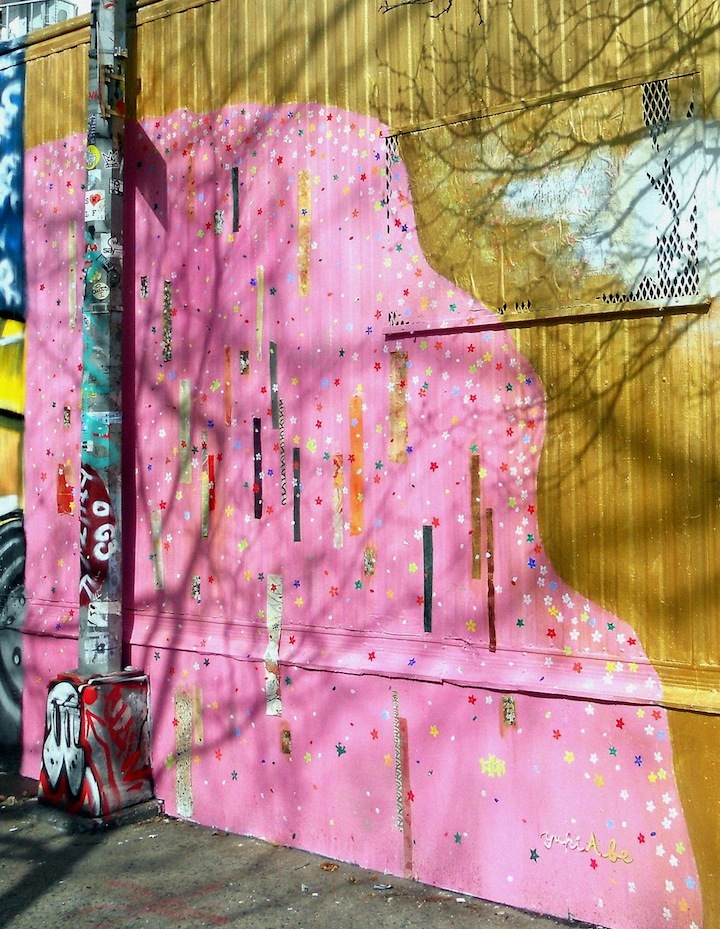 The current installation will remain through May. Submissions for Cycle 8 are due by April 1 and can be submitted to Centrefuge@gmail.com, Images of Cycle 7 in progress can be seen here.
Photos by Dani Mozeson & Tara Murray