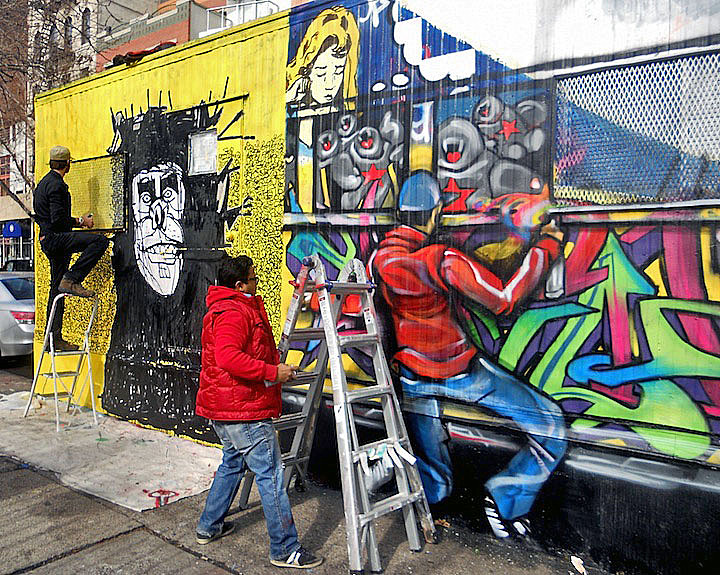 East First Street near First Avenue in the East Village/Lower East Side is the place to be this week as the Centre-fuge Public Art Project begins its second year of transforming a once-abandoned trailer into a showcase of urban art. These images of works-in-progress were captured yesterday:
NYC native Joseph Meloy at work on his distinct post-graffiti style that he labels Vandal Expressionism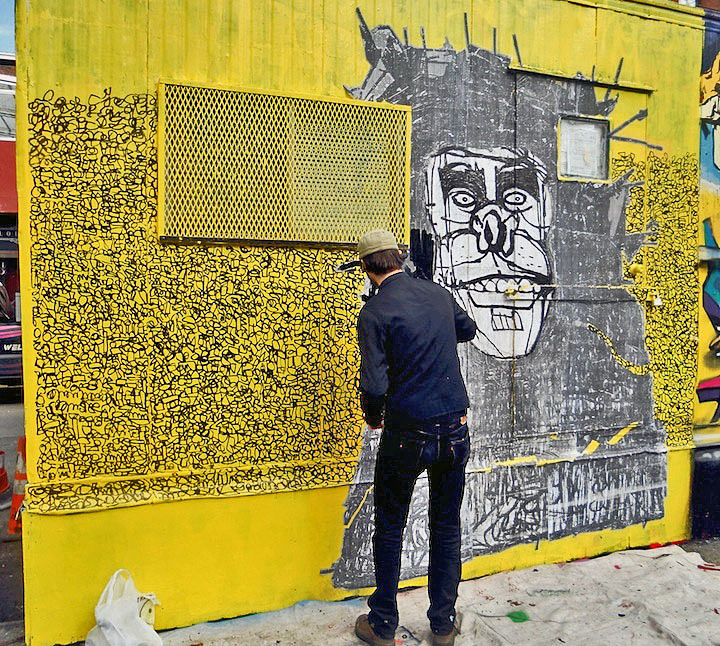 Queens-based Nicholai Khan fashions a school bus as tribute to NYC's striking school bus drivers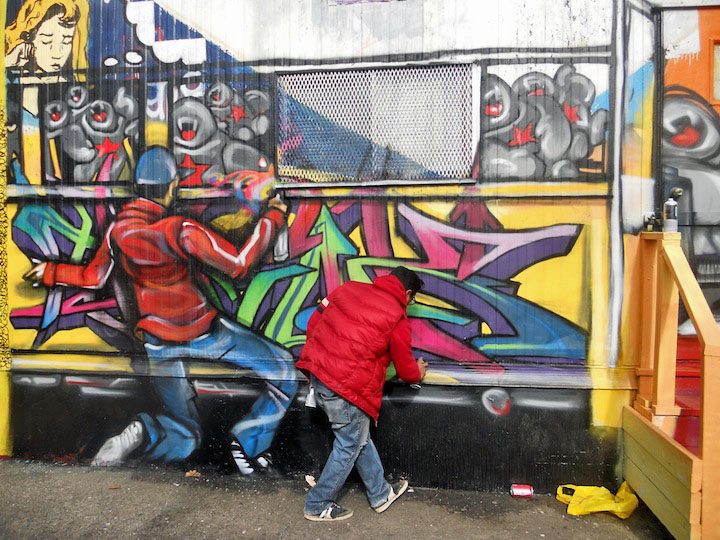 Brooklyn-based Hellbent with his enchanting geometric rhythms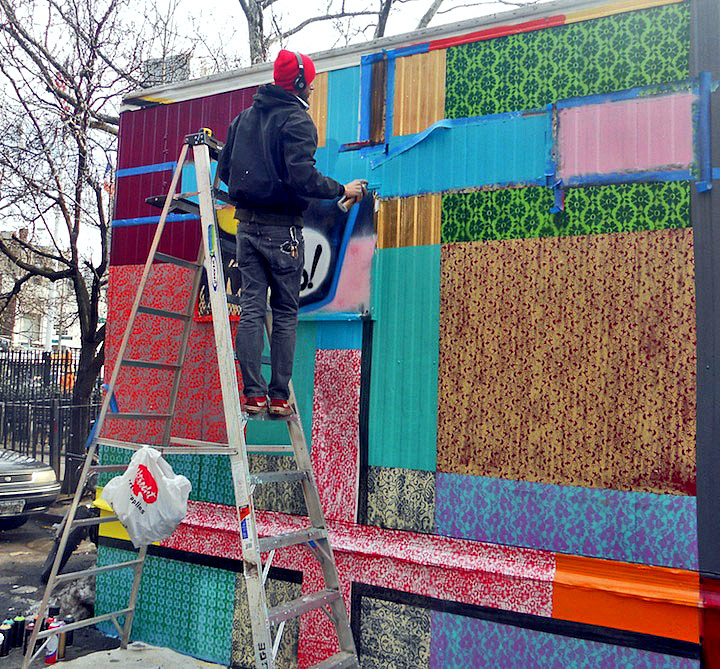 Peeking into Hellbents's black book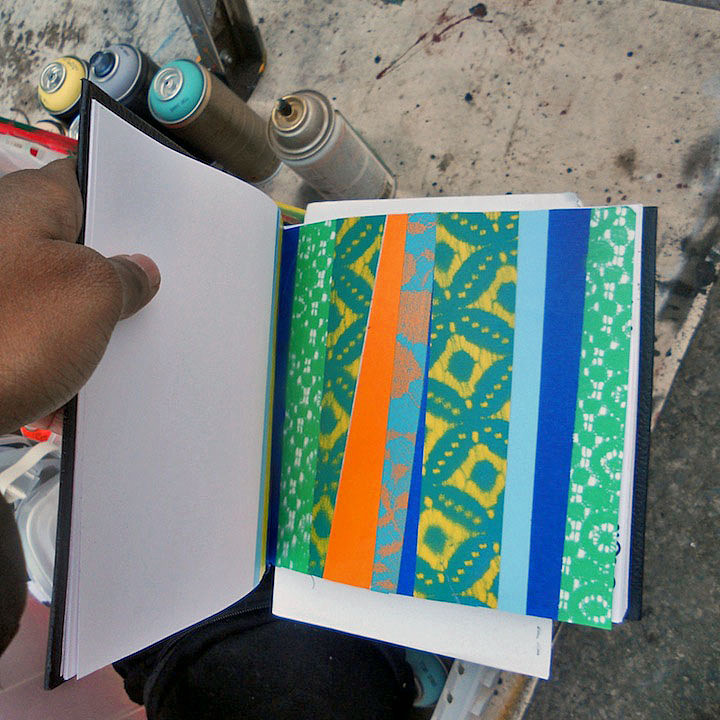 Graphic artist Matthew Denton Burrows conceives an intriguing character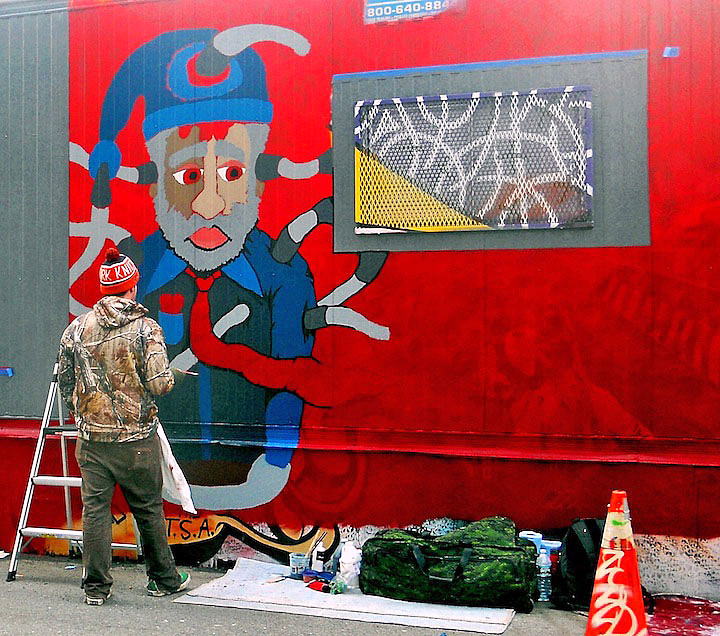 Hellbent and Matthew Denton Burrows side by side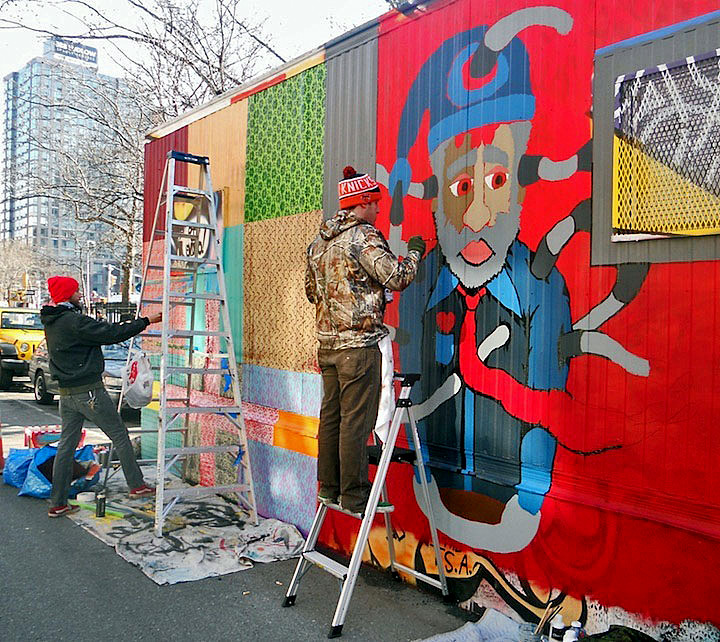 Japanese painter and muralist Yuki brings her graceful aesthetic to the scene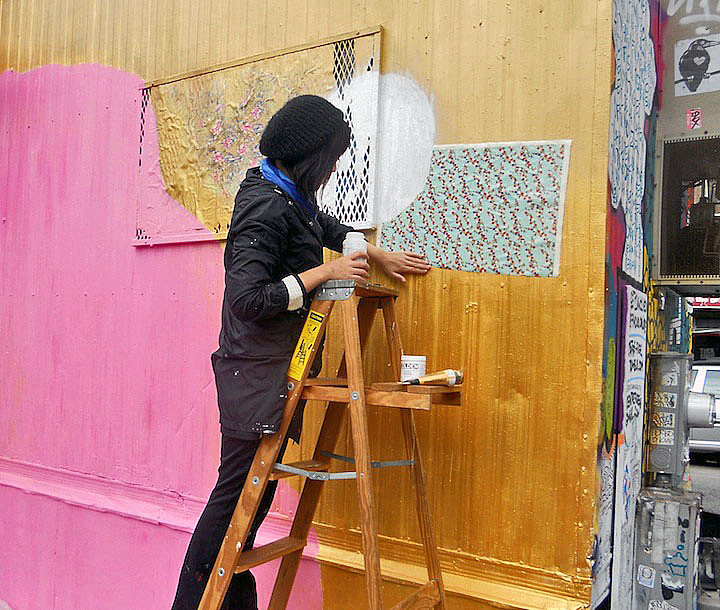 The wonderfully talented Joe Iurato will be on board tomorrow.  StreetArtNYC will feature images of the completed trailer next week.
The Centre-Fuge Public Art Project was conceived in 2011 by First Street residents Pebbles Russell and Jonathan Neville in memory of their friend, Mike Hamm.
Photos by Tara Murray