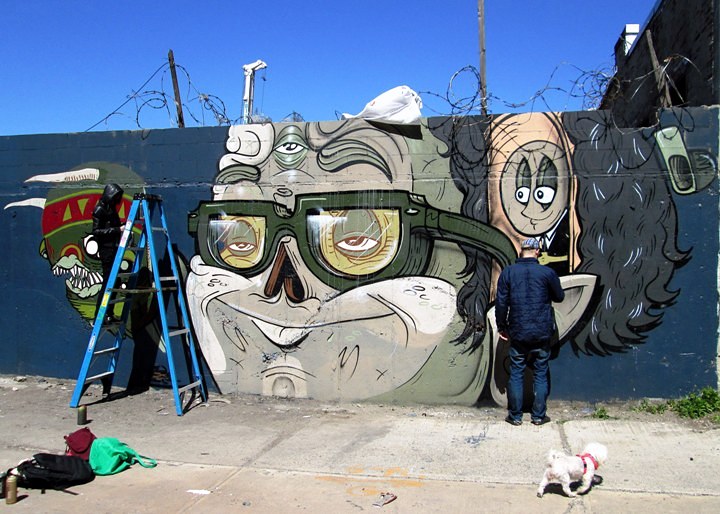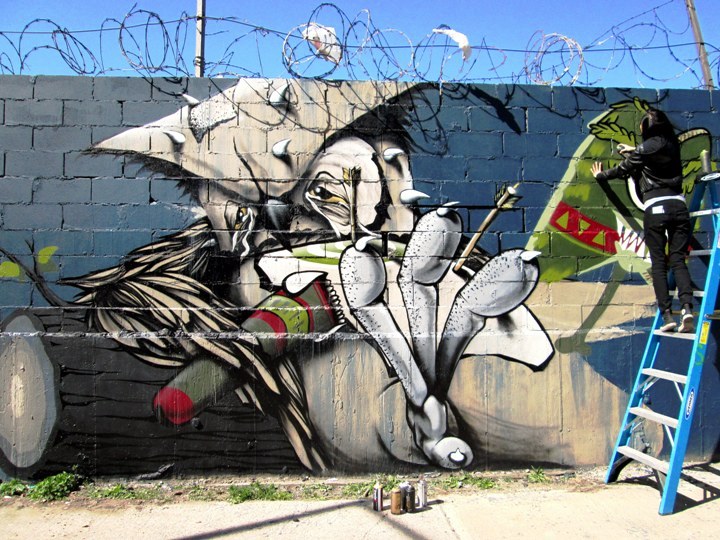 Distinct backgrounds, nationalities and styles seamlessly came together this past weekend on Bushwick's Moore Street. Despite the fierce winds, the mood was mellow as the Yok, Sheryo and Never – all based in Brooklyn these days – graced the visual landscape of their current locale.
After some months abroad, Australia's Yok is back in action here in NYC with his wondrous characters.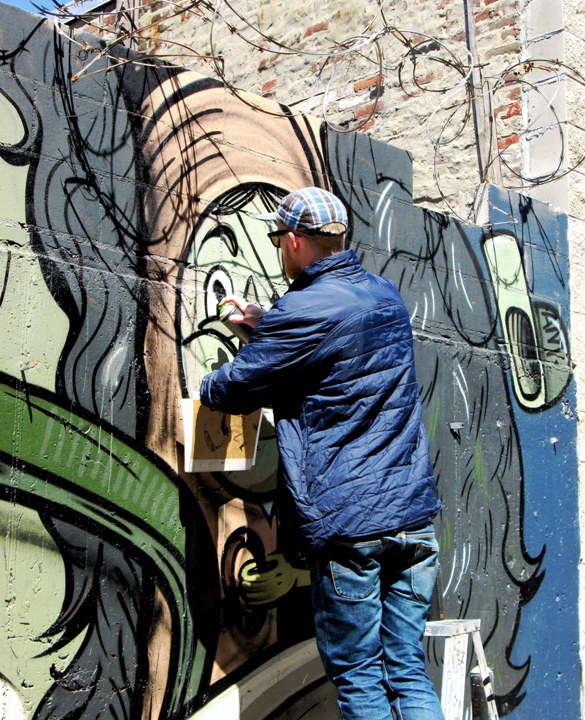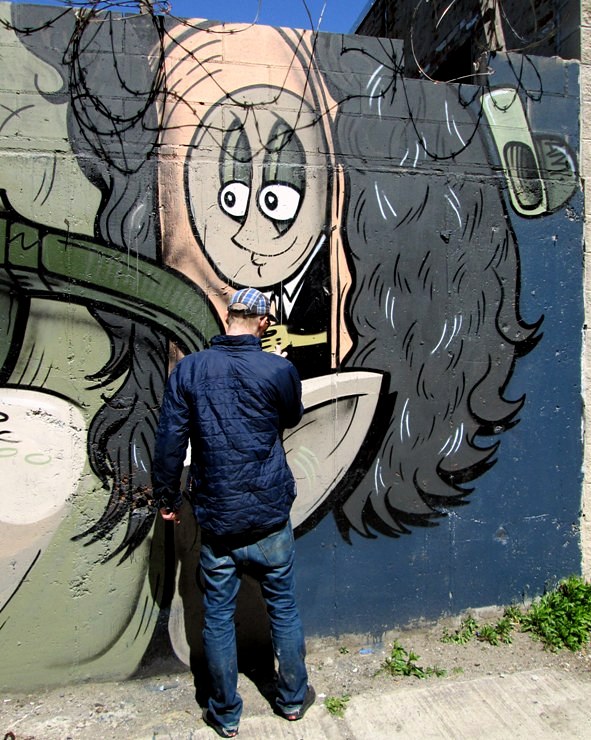 Working alongside the Yok, is Singapore native Sheryo. A member of the Army of Snipers crew, she has been sharing her talents and her uncanny, oddly appealing, characters with folks around the globe for the past few years.  Currently based in Williamsburg, she recently began getting busy here in NYC.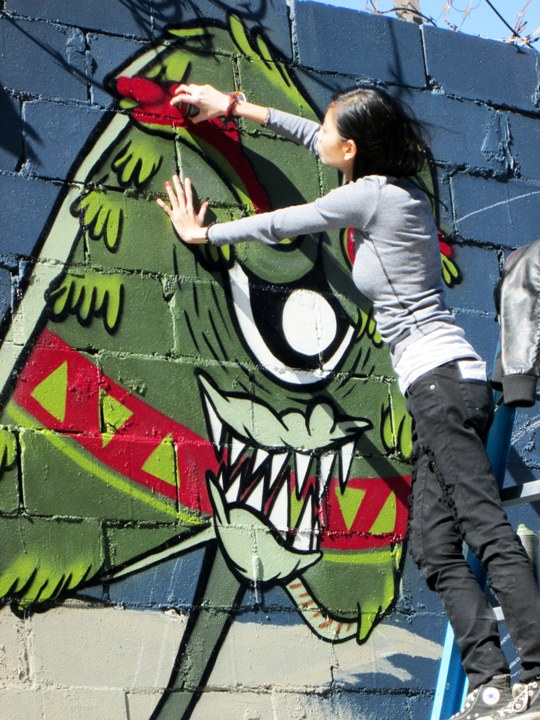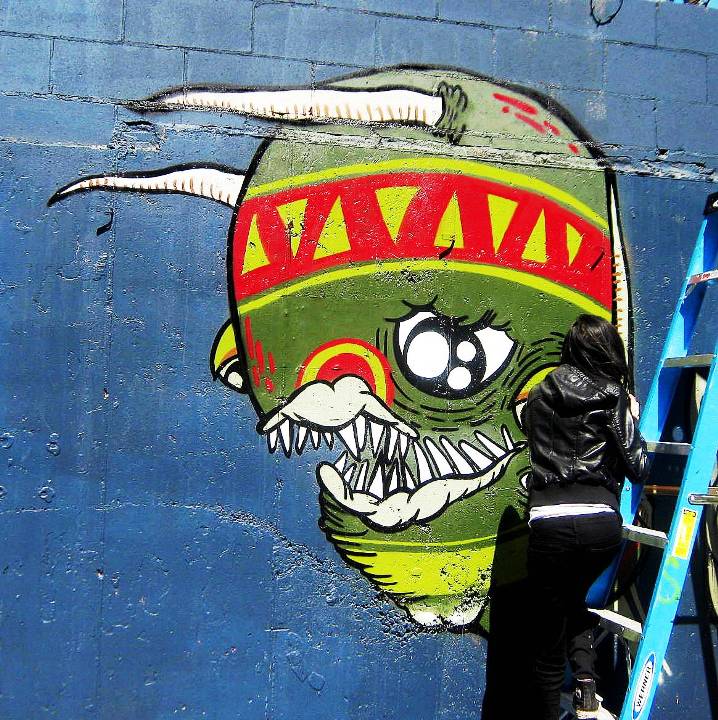 And adding to the cast of characters and intriguing narrative is Never's — constantly evolving — signature owl.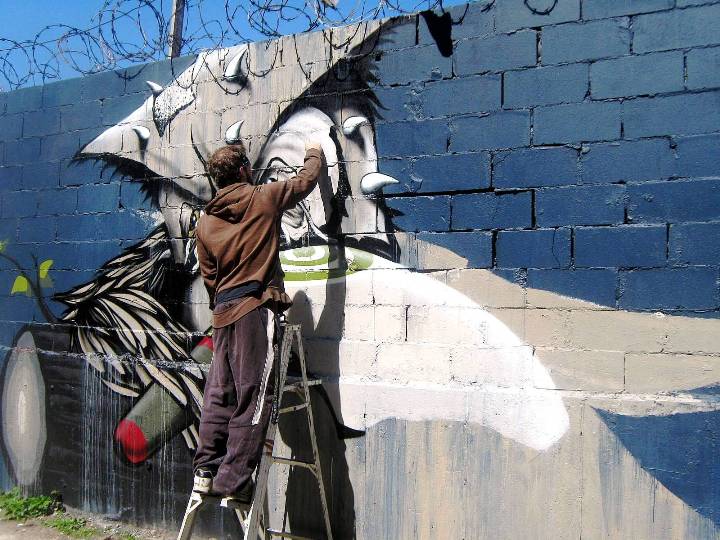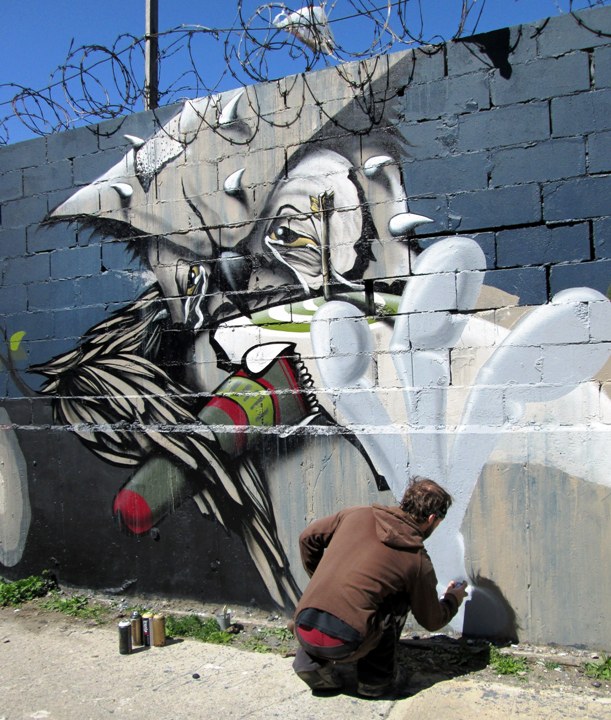 Photos by Lenny Collado and Tara Murray