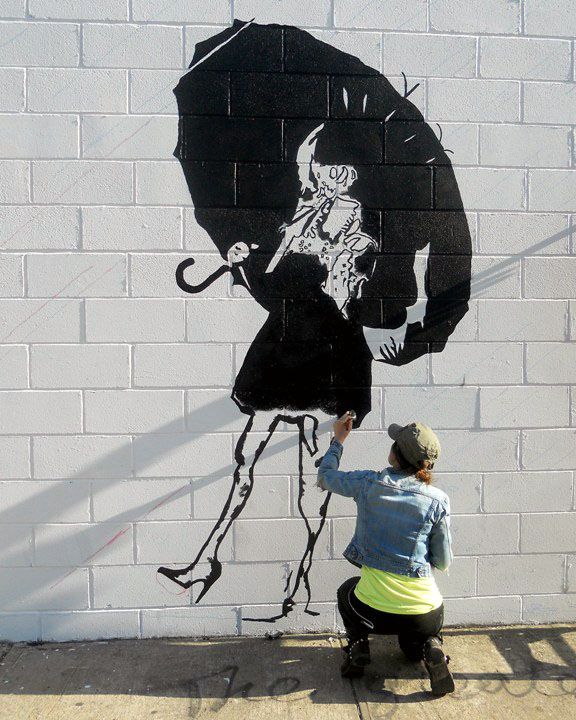 Brooklyn-based Gilf! has been busy this past year gracing NYC's landscape with playful images that often expose our political and personal hypocrisies. Inspired by Morton Salt's famed Umbrella Girl,  Gilf!'s most recent piece, When it Rains it Pours — featuring an eerily fashionable figure with Gucci bag in hand — suggests wastefulness and indulgence in a time of economic crisis.
Gilf! began painting on Friday —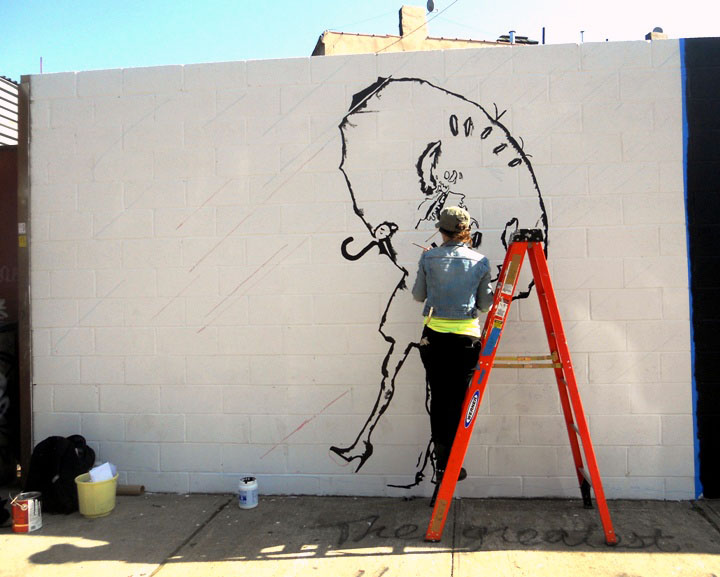 And continued yesterday —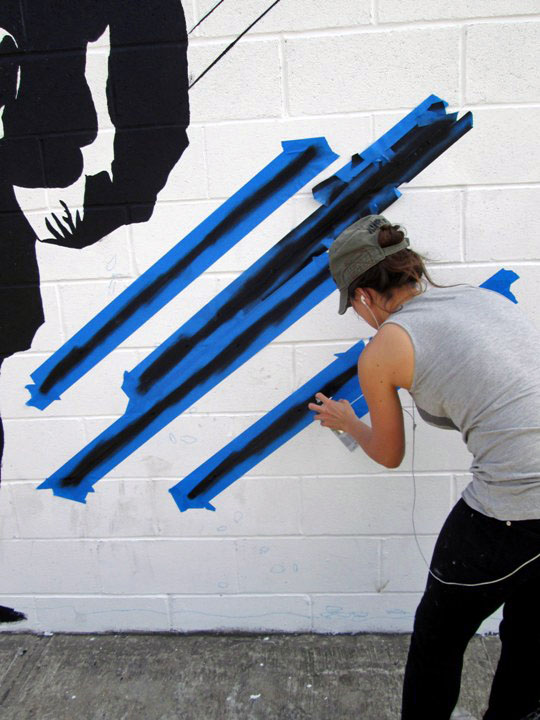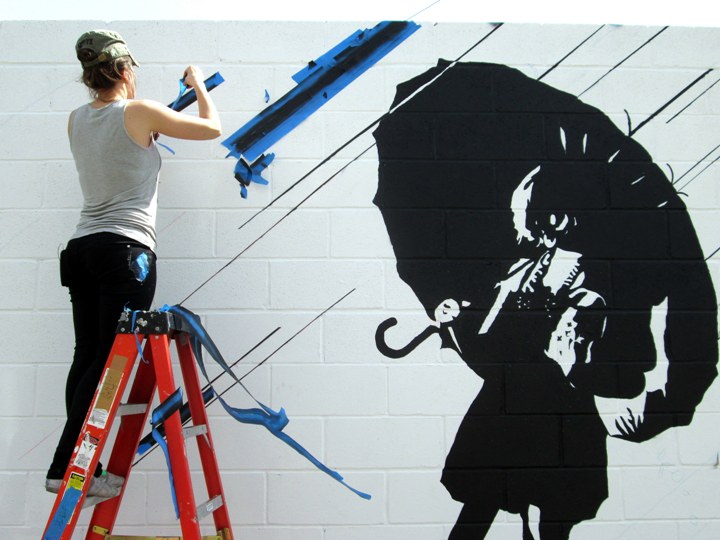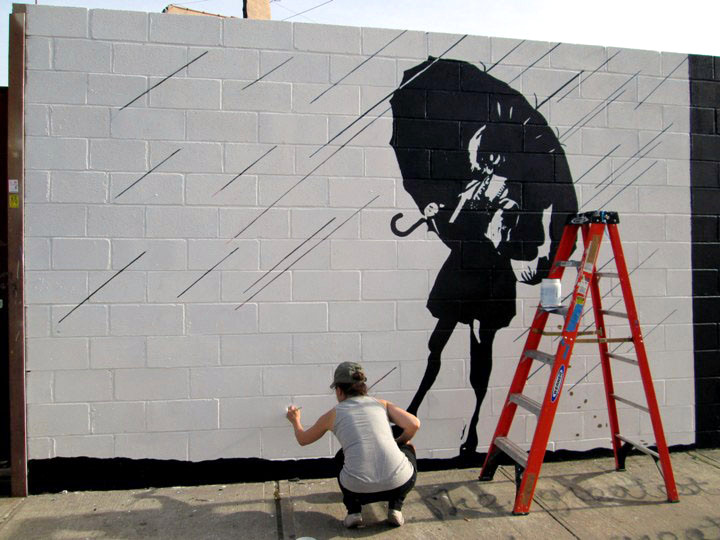 Nearby, Bishop 203, one of Brooklyn's most active street artists, began fashioning a variation of his signature character onto a parked trailer.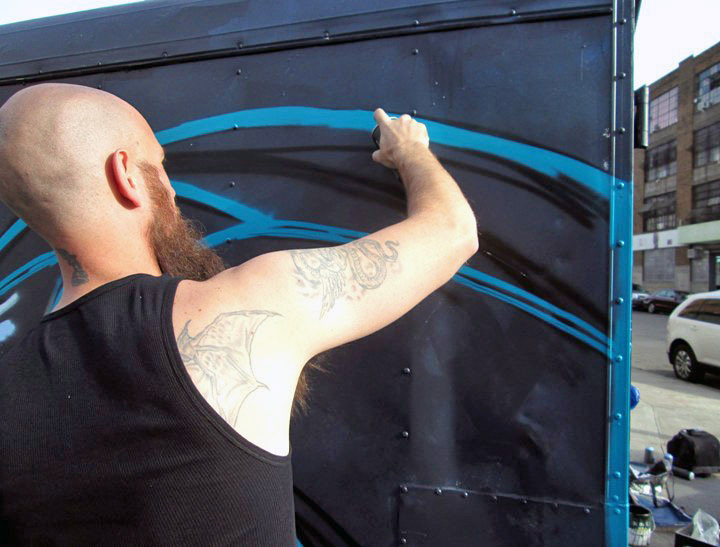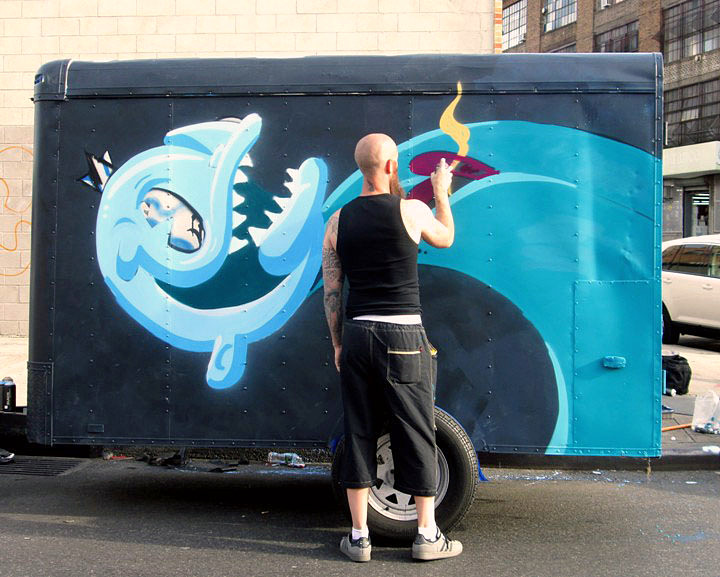 And on the opposite side of the trailer, Never got busy with his iconic owl.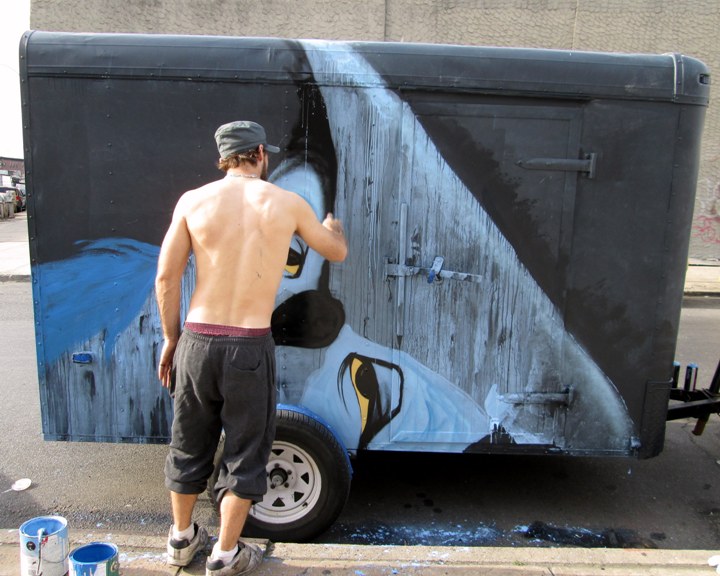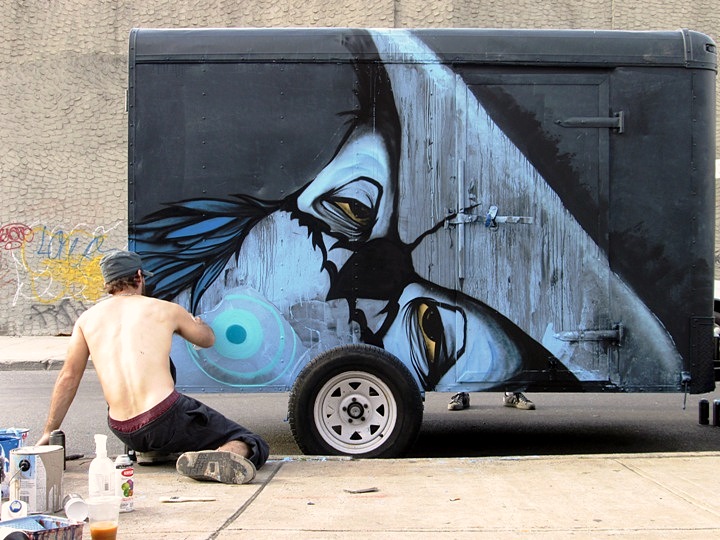 Keep posted to our Facebook page for the completed images!
Photos by Lenny Collado and Tara Murray