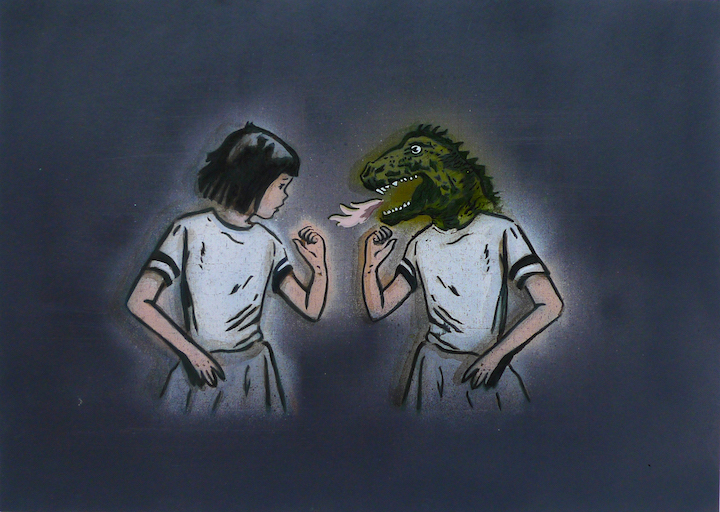 Back in 2015, the American-born, Amsterdan-based artist Mando Marie aka Amanda Marie charmed us New Yorkers with her delightfully playful images that surfaced at the Welling Court Mural Project, the Quin Hotel and the 12C Outdoor Gallery. This Thursday, she will be sharing her newest works in Checked Out, a solo exhibition at Montreal's Station 16 Gallery. A small sampling follows:
The iconic Reading Girl engrossed in Mad Magazine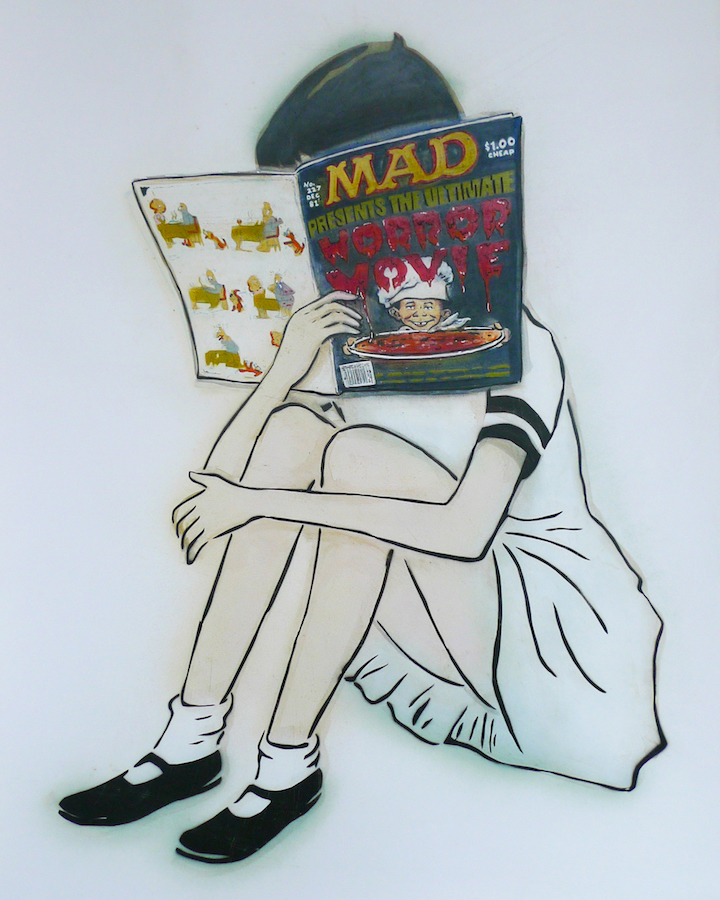 A Collage of Book Covers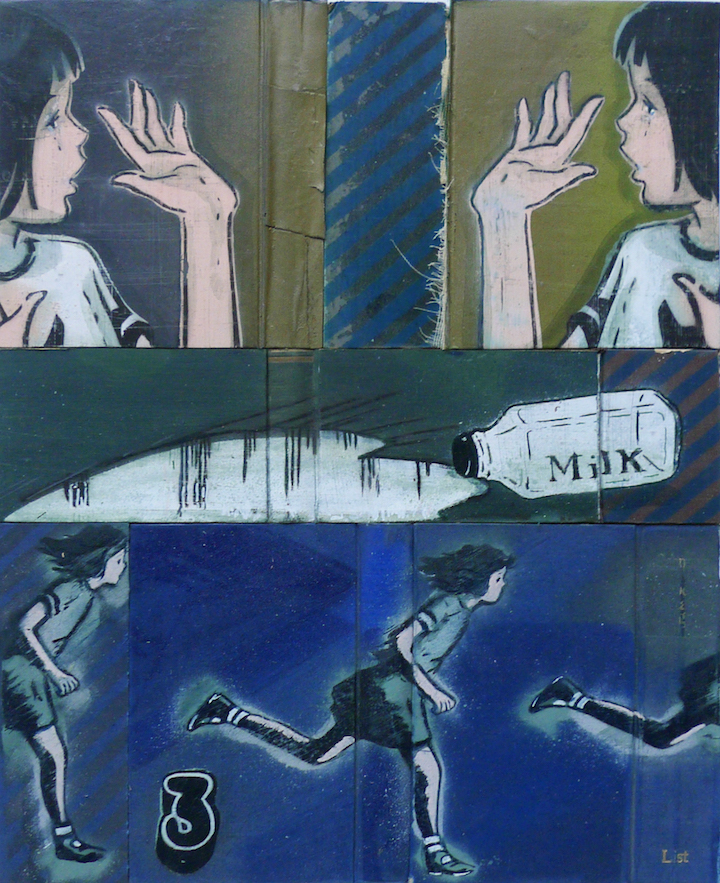 The exhibition opens — with the artist in attendance — this Thursday, November 29, from 6:00 PM to 9:00 PM at Station 16 Gallery, 3523 Boul. St-Laurent, and continues through December 22.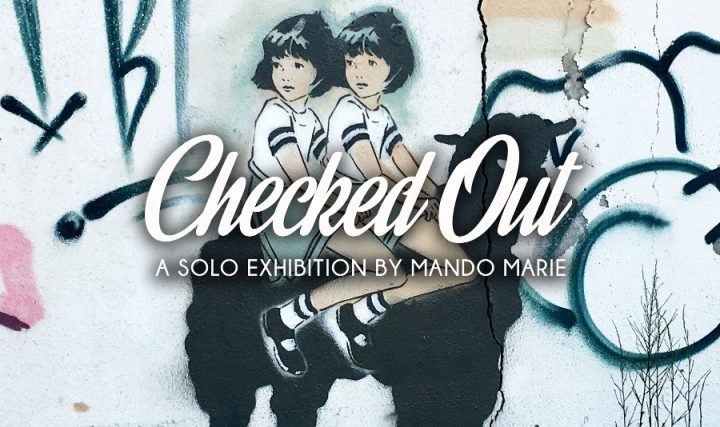 Images courtesy Station 16 Gallery
{ 0 comments }