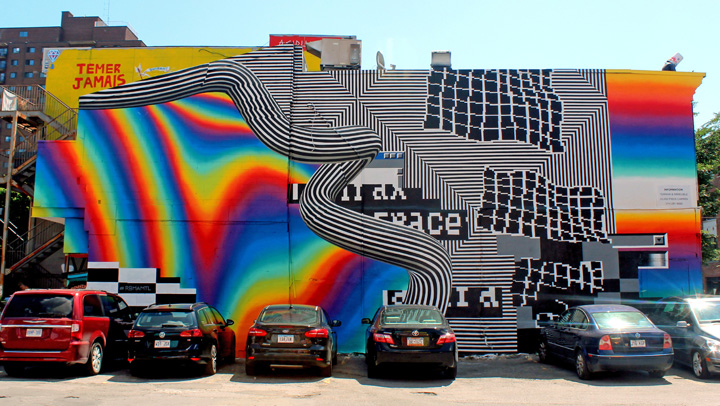 Pictured above is Argentine artist Felipe Pantone, painted for this year's Mural Festival. Here are several more murals we captured on our visit to Montreal last week:
UK-based D*Face, 2016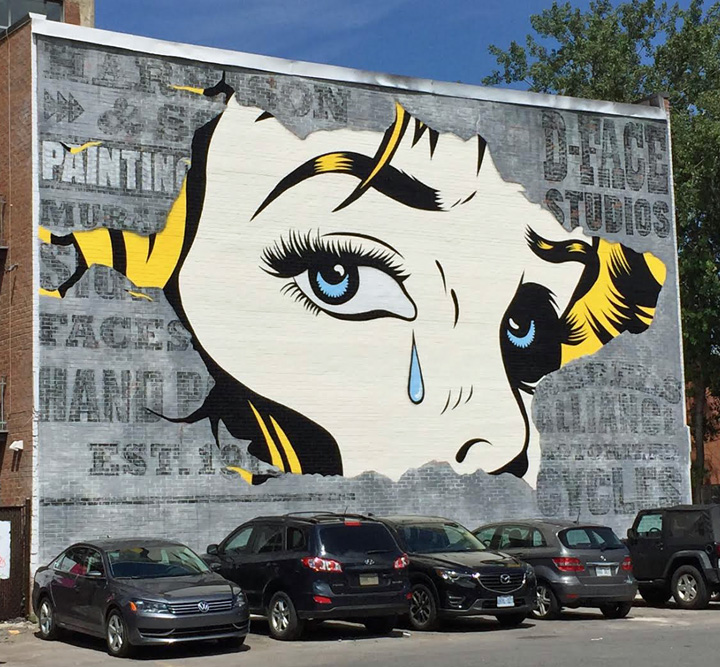 Montreal-based Xavier Raymond aka X-Ray, 2016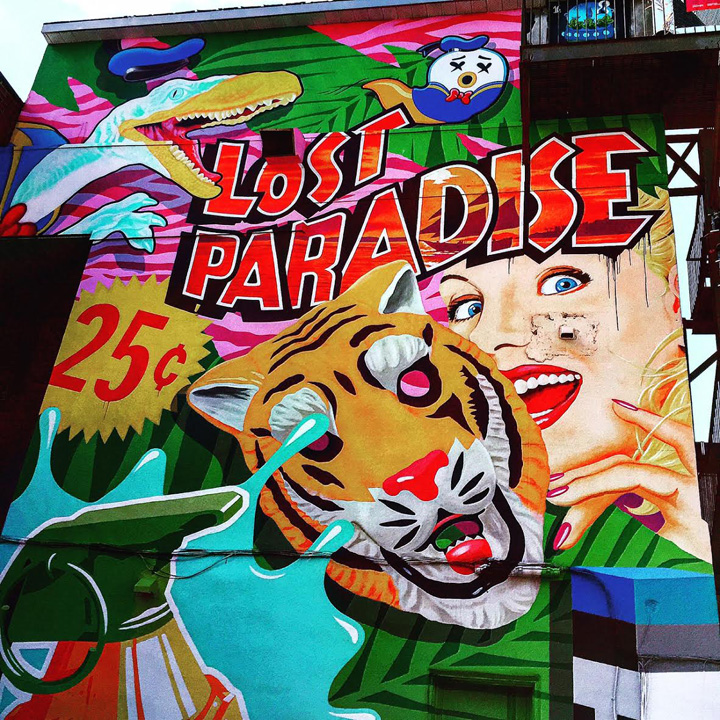 Australian artist Reka, 2013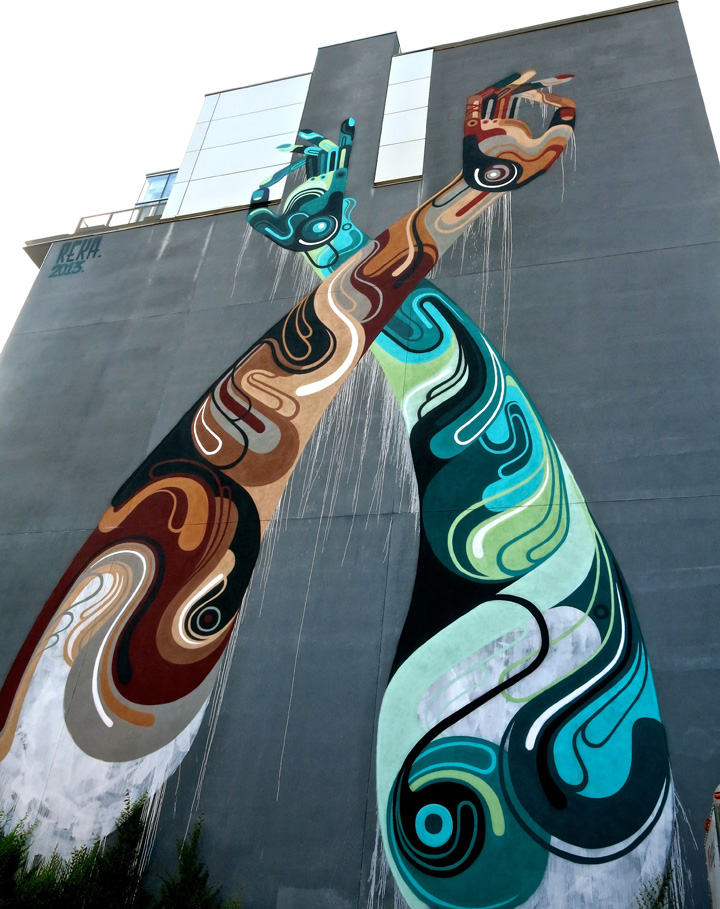 Toronto native Troy Lovegates aka Other, 2013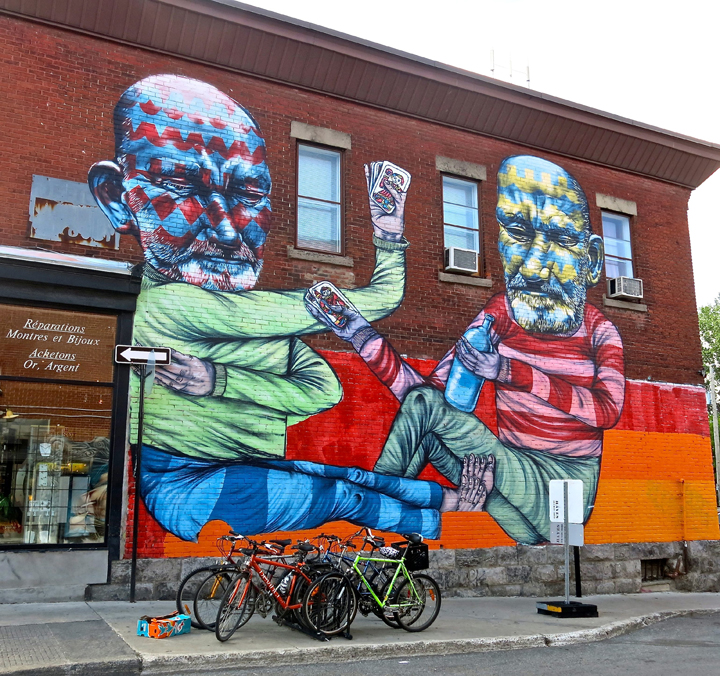 Tel Aviv-based Klone, 2016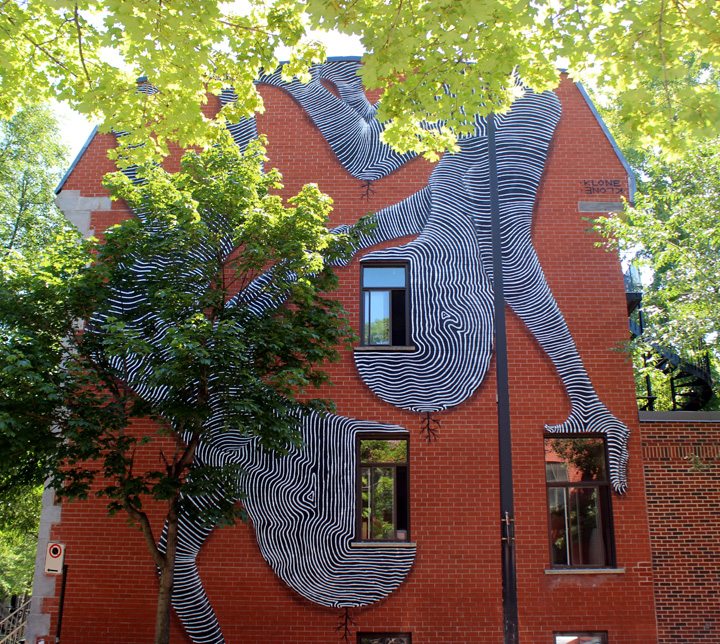 Belgian artist Roa, 2013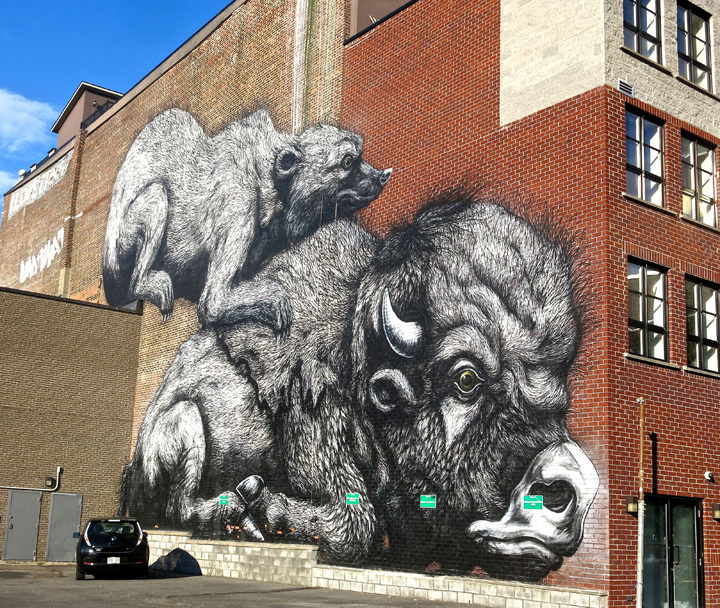 Note: LOST PARADISE, a solo exhibit featuring the work of Xavier Raymond aka X-Ray will be on display at Montreal's Station 16 Gallery from August 18th to September 10th.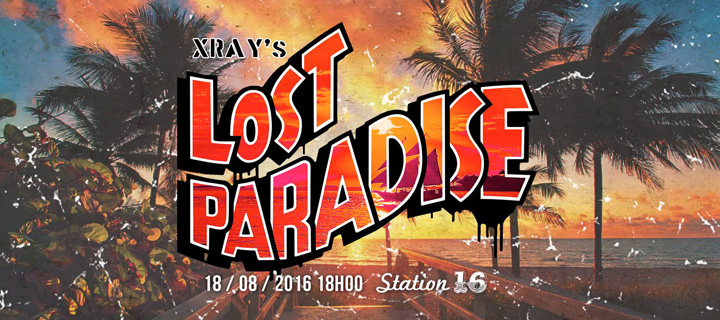 Photo credits: 1, 6 & 7  Tara Murray; 2-5 Lois Stavsky
Hailed in a range of media from the Huffington Post to the New York Times, our Street Art NYC App is now available for Android devices here.